HerdTracker Masai Mara wildebeest migration safari
HerdTracker Masai Mara wildebeest migration safari
Witness the wildebeest migration in Kenya's iconic Masai Mara National Reserve with HerdTracker
Go on a 7 day safari like this from
USD 4,510
Show price in
USD $ 4,510
GBP £ 3,555
ZAR R 64,593
EUR € 3,963
per person
customised to your needs
Experiencing the Great Migration with HerdTracker adds another layer to witnessing this Natural Wonder of the World. A Safari with our Maasai Guides is a life-changing experience that will provide you with a deeper, more meaningful understanding of the intricate details of the Maasai Mara ecosystem. No one knows the Mara like the Maasai: they are the true specialists.
Show price in
USD $4,510 - $5,110
GBP £3,555 - £4,028
ZAR R64,593 - R73,187
EUR €3,963 - €4,490
Estimated cost per person for a 7-day safari like this, depending on the season.
International flights not included.
Jan
Feb
Mar
JulPeak
AugPeak
SepPeak
OctPeak
Nov
Dec
Costing tip: When comparing with other companies, remember most of them only show the low season rate. How pricing works >
What to Expect on This Safari
This popular itinerary can be customised to match your budget and travel dates by adding/removing a few days or selecting different lodges
Explore the Mara North Conservancy
After arriving at Jomo Kenyatta International Airport, you'll be greeted by a Cheli & Peacock representative who will transfer you to Wilson Airport for a scheduled flight to the Masai Mara National Reserve.
After arriving at the Mara North airstrip, a safari guide from the Elephant Pepper Camp will be there to greet you and take you towards the camp while experiencing your first game drive. The Elephant Pepper Camp will be your home for the next three nights, with all meals and a selection of drinks included - soft drinks, beer and a selection of wines.
The Elephant Pepper Camp is ideally located within the Mara North Conservancy, at the same spot for the last 20 years. The camp is located quite a distance from other lodges, ensuring that you receive unwavering peace and quiet during your African safari. The tents are comfortably furnished, featuring ensuite bathrooms with flush toilets and traditional safari showers.
Extended game drives are a highlight here at Elephant Pepper Camp, giving you the best chance to witness the abundance of flora and fauna in the Masai Mara while avoiding the crowds.
Meals: All meals and selected drinks
Transport: Included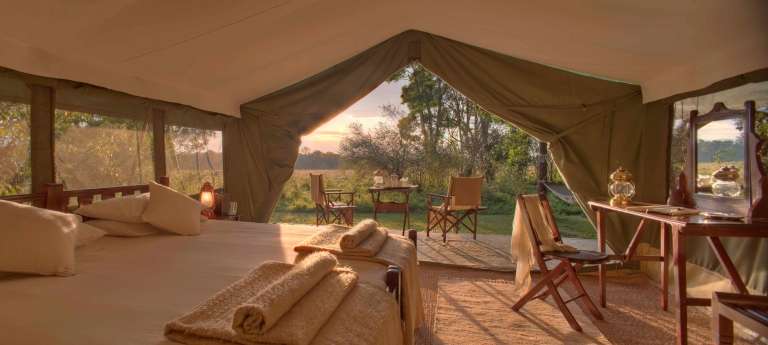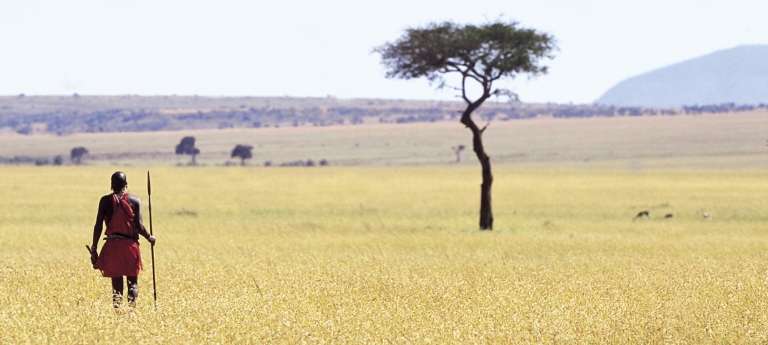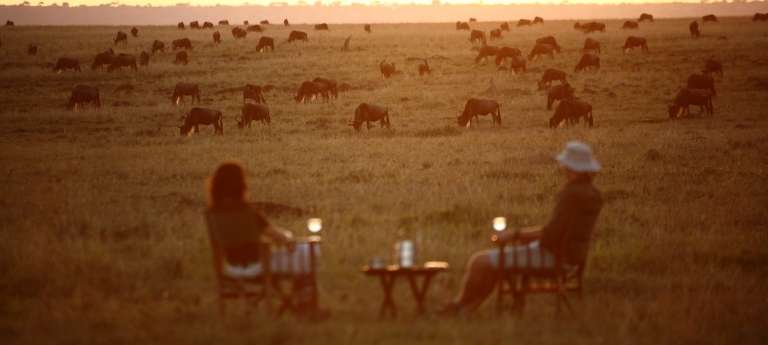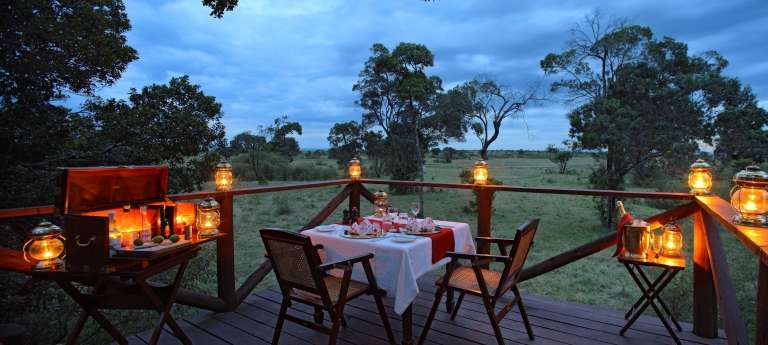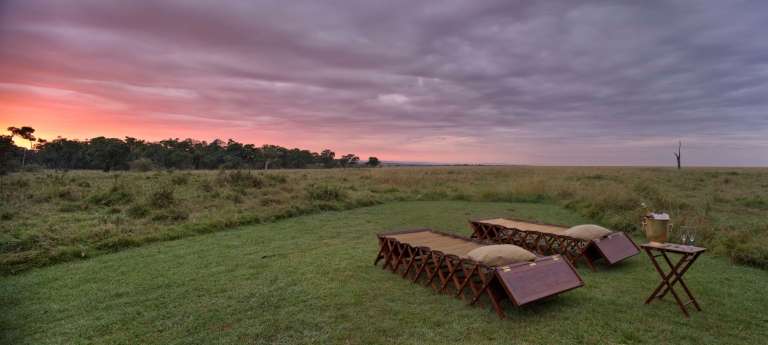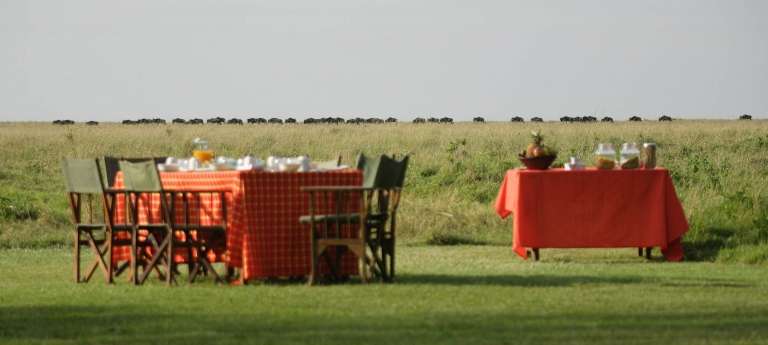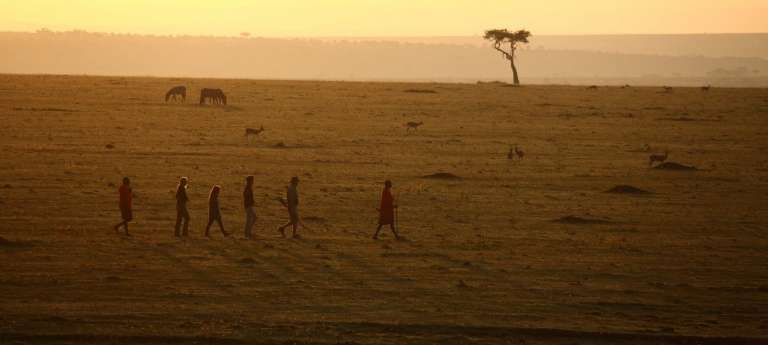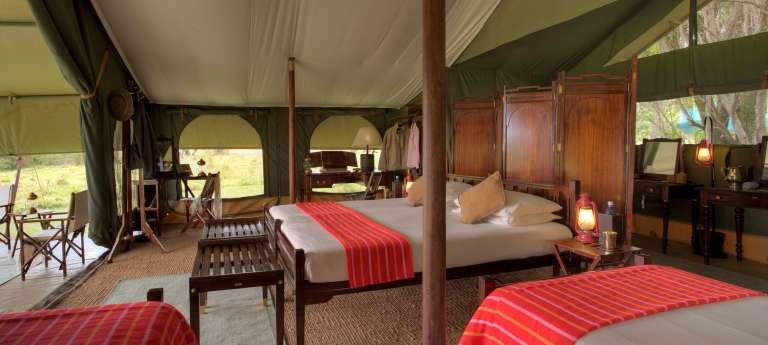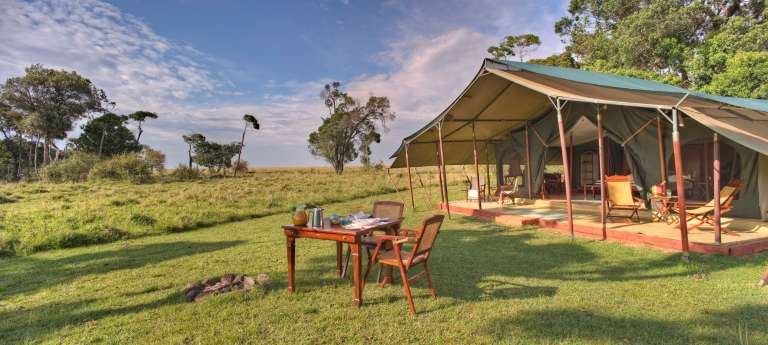 To the banks of the Sand River
After breakfast, you will be transferred by road to the southern part of the Masai Mara Game Reserve, arriving at Sand River Mara in time for lunch. This extended game drive is approximately 4.5hrs long. Accommodation at Sand River is booked for 3 nights on a full board basis, inclusive of soft drinks, beer and house wines.
The Sand River Masai Mara is nestled close to Kenyan and Tanzanian border. Here, you'll experience what it was like to stay in an exclusive permanent tented camp during the late 1920's. Game viewing is excellent at Sand River Masai Mara all year round. The Masai Mara National Reserve is well known for it's abundance of big cats such as lion, leopard and cheetah. The thundering arrival of the annual wildebeest migration adds to the massive variety of wildlife on show in the Mara.
Meals: All meals and selected drinks
Transport: Included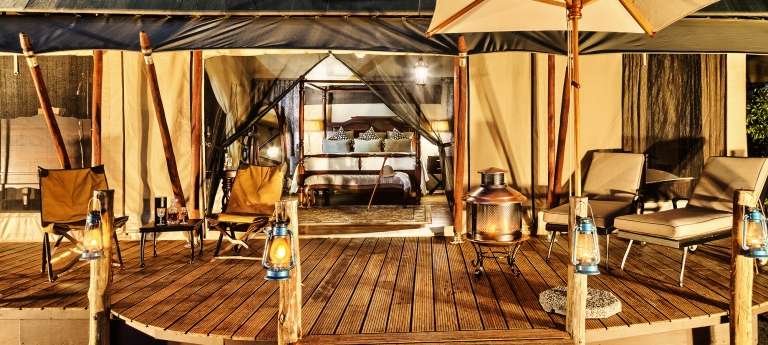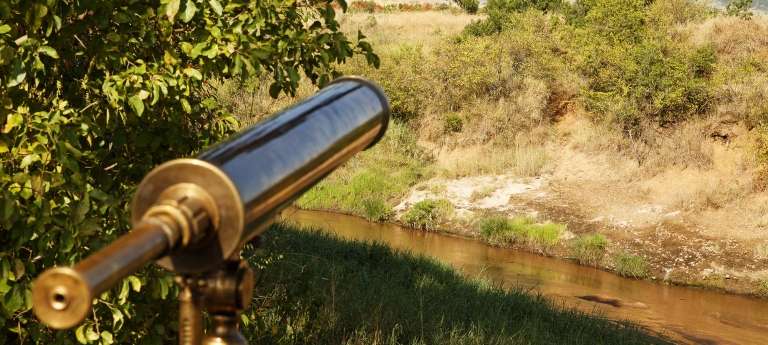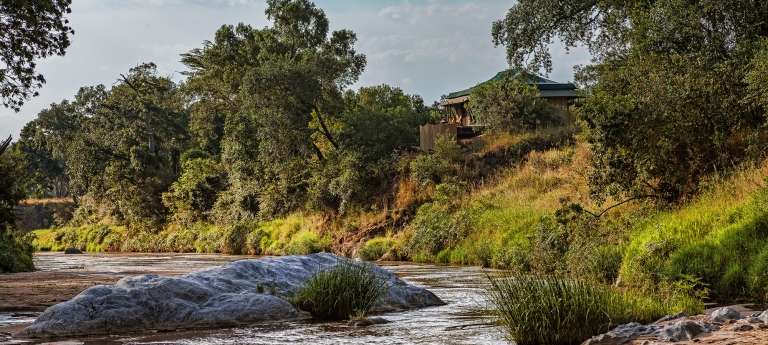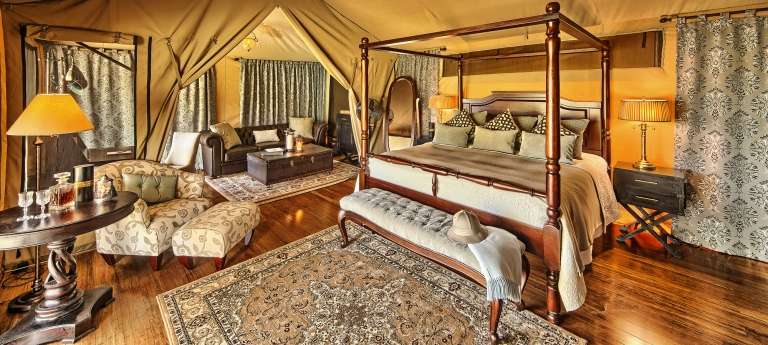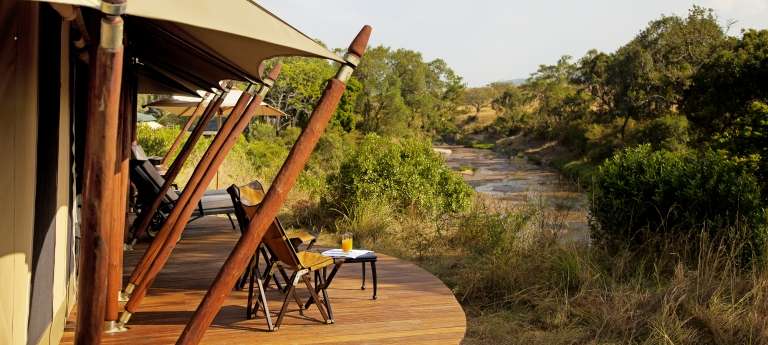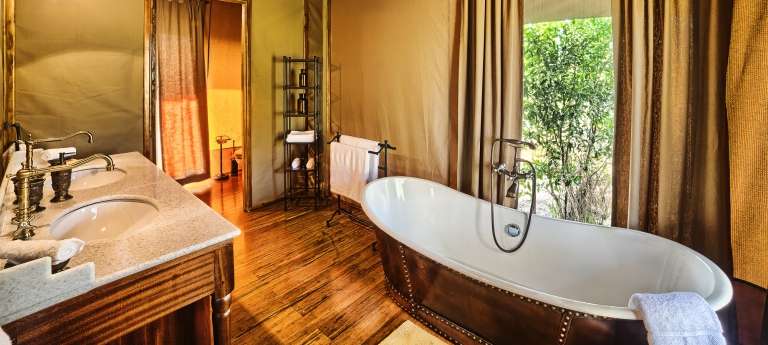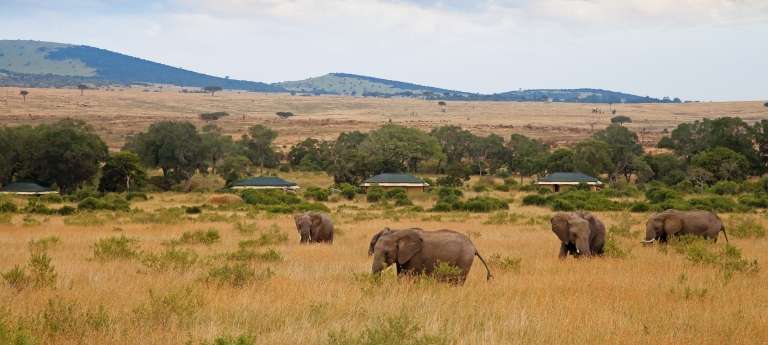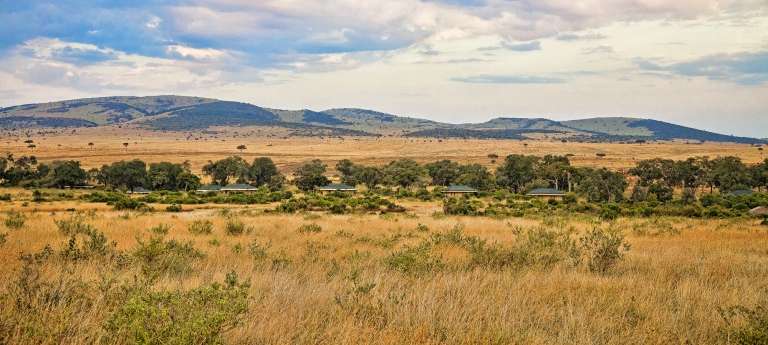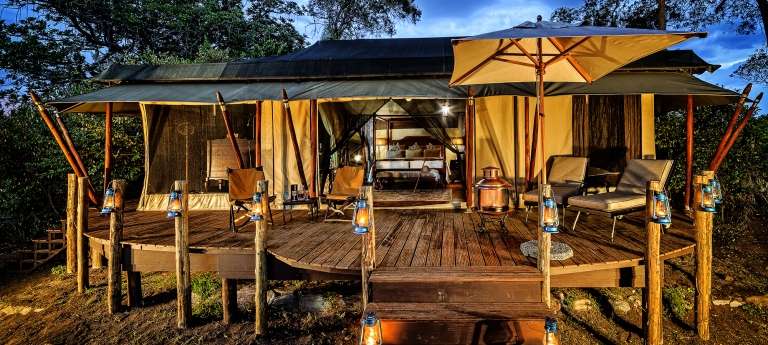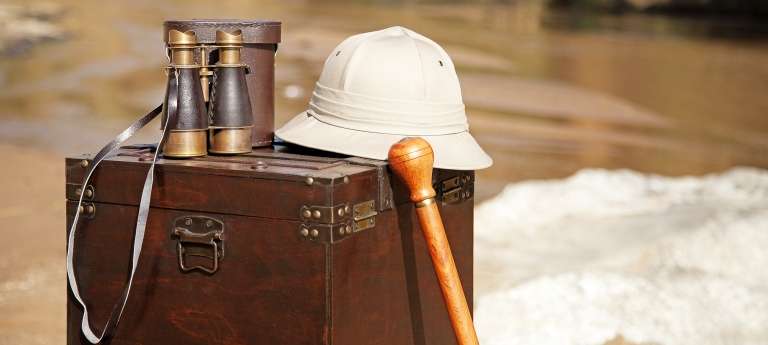 Goodbye - for now!
After one last game drive, you will be transferred to the airstrip for the scheduled flight to Wilson Airport. On arrival, you will be met by a Cheli & Peacock representative who will transfer you to the international airport for your flight back home.