Walk with Bushmen in Botswana
You can gain a unique grasp of the culture and in-depth knowledge and awareness that these native people have of the earth by taking a walk across the Kalahari terrain with a local San Bushman. The San bushmen of the Kalahari have long been a subject of great intrigue and fascination, admired by anthropologists, scientists, storytellers, and everyday travelers alike.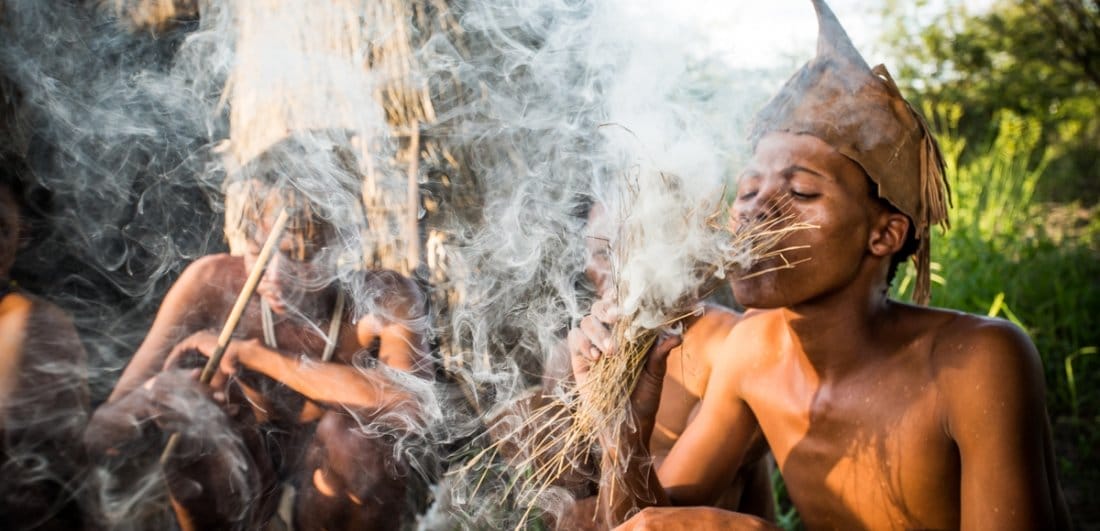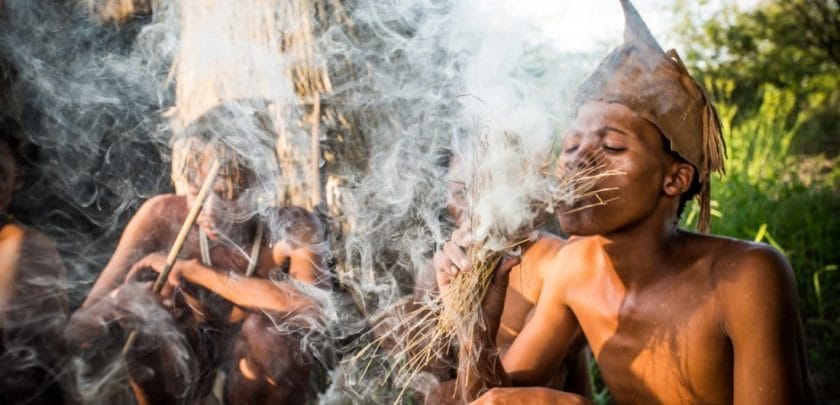 Sadly, very few bushmen live the same ancient nomadic lifestyle that their ancestors did. Still, some aspects of these traditions have been kept alive through their employment at various safari lodges. While staying at these Botswana safari lodges, travelers can enjoy educational bush walks, where San elders pass on their skills and knowledge.
As the oldest living inhabitants of Africa, the secret of the San's survival was their total dependence on the natural provisions of the land. To the untrained eye, however, the barren shrubs and grasslands surrounding the Makgadikgadi pans seem anything other than a plentiful pantry of resources to survive on.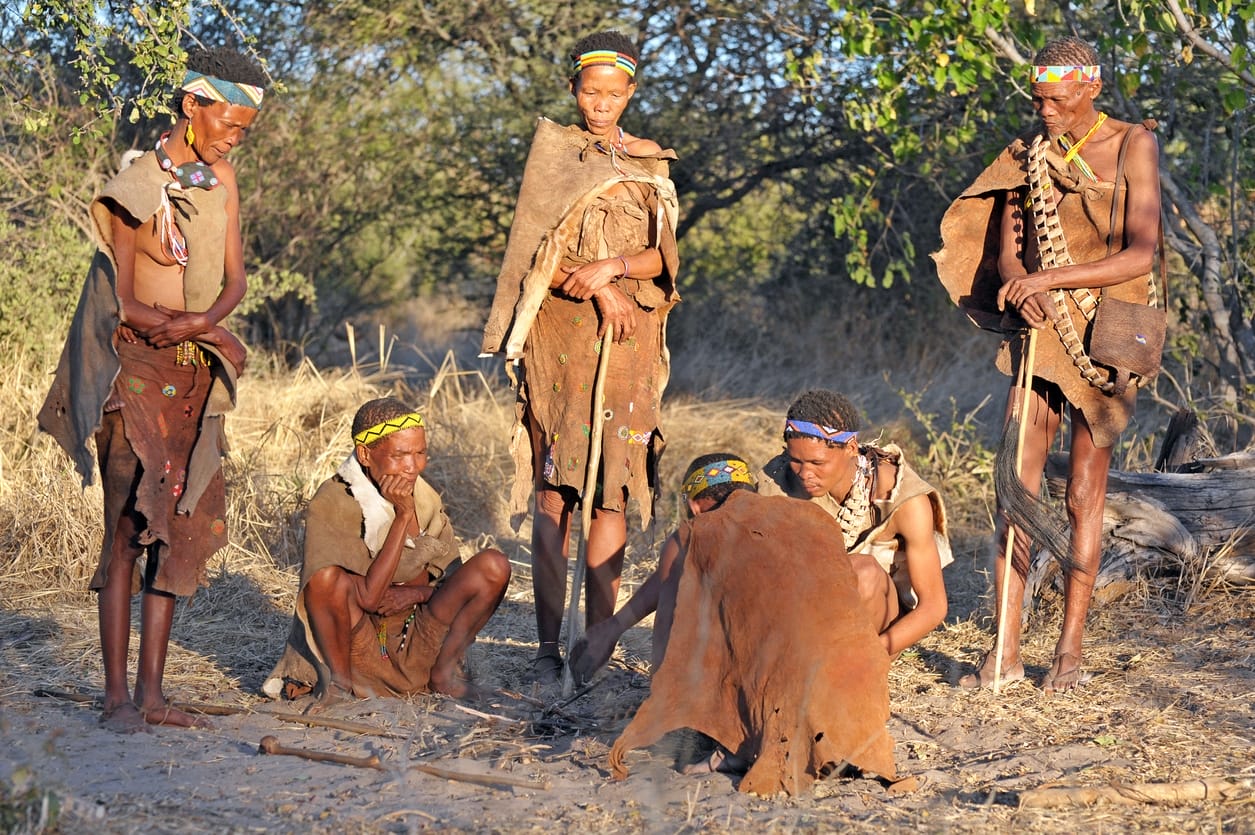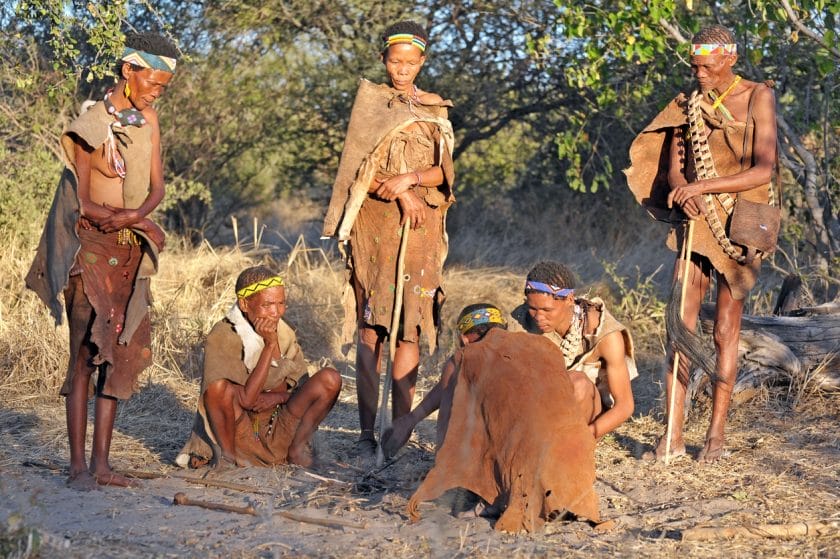 This common assumption makes walking with the San a fascinating experience, a time to delve deeply into some of humanity's most cunning tricks of survival. The walk is a tactile exploration involving tasting various foods, including berries and fire-roasted beetles, and demonstrations in fire-making, dancing, hunting, and medicine-making.
Several camps in the Makgadikgadi region offer a bushman walking activity on a Botswana safari, including Meno a Kwena, Jack's Camp, and San Camp.