Romantic Holiday in Botswana
It's easy to enjoy a romantic safari in Botswana, given the surrounding environment and romantic views. Some of the best couples activities on a safari in Botswana include mokoro cruises (two to a mokoro), horse riding, private bush dinners, and couples' spa treatments.
Highlights on a romantic Botswana holiday
The great thing about traveling as a couple is there are very few limitations. Most lodges in Botswana are designed to sleep two people in a room. Accommodation is geared towards couples sharing a bedroom and bathroom facilities. At the same time, verandahs and lounges are made up with two chairs, two bathrobes, two sets of towels, etc.
Travel Tips for a romantic holiday in Botswana
Traveling as a couple through Botswana can be a bonding and challenging experience for those who choose to self-drive. There is room for a pilot and co-pilot, a navigator and a music maestro, a relief driver for long distances, and two people to set up camp, cook, and clean.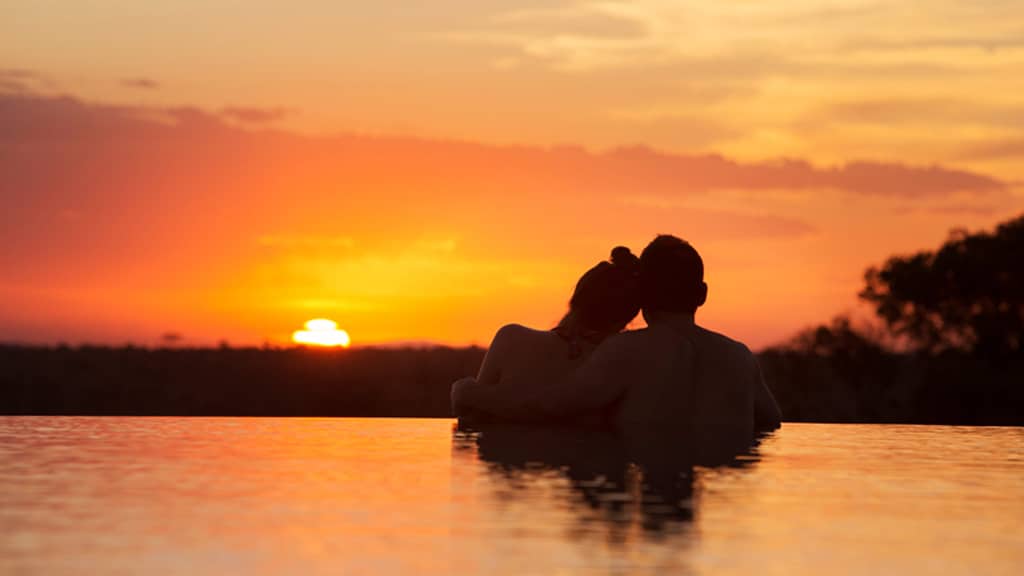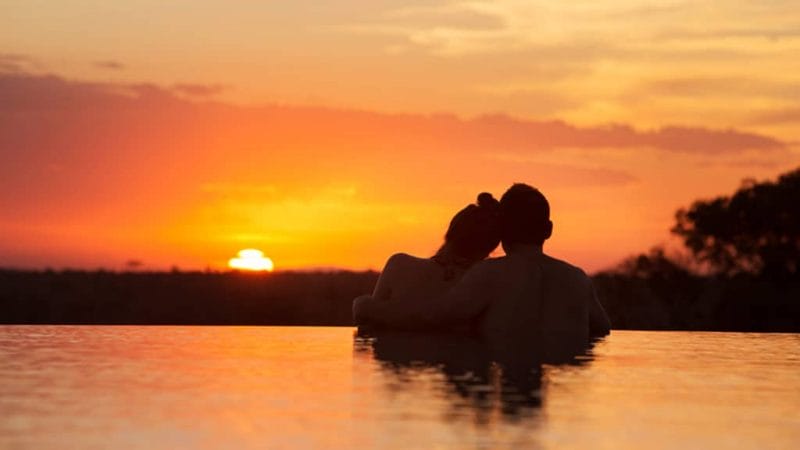 Traveling as a couple in Botswana can be romantic, but it can also be remote. It's essential to ensure that each person is informed about the destination with regards to navigation, emergency details, knowledge of the animals, and possible risks so that if one person falls ill, the other can take control.