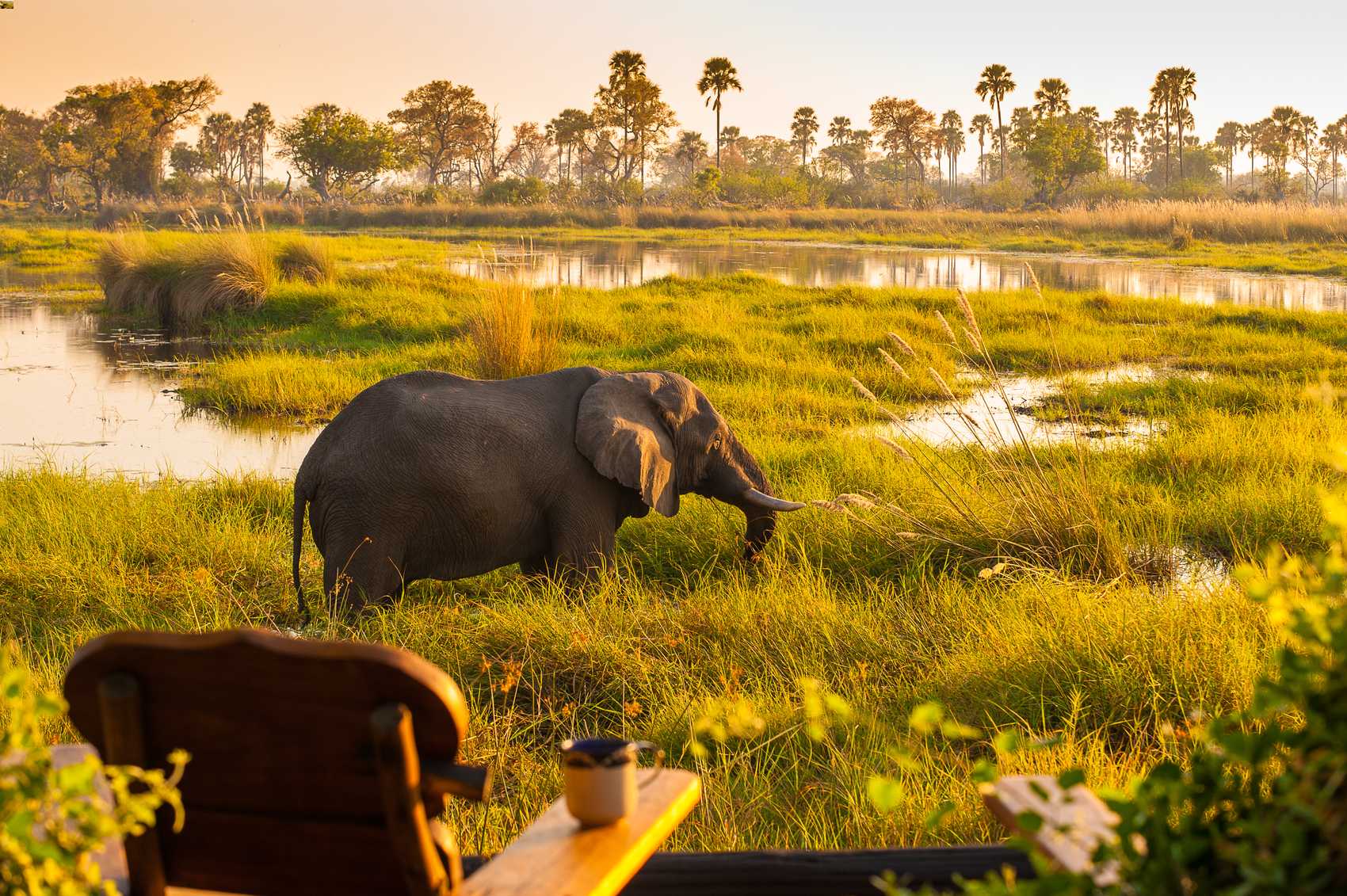 View Photos
Rock Paintings of Gubatsaa Hills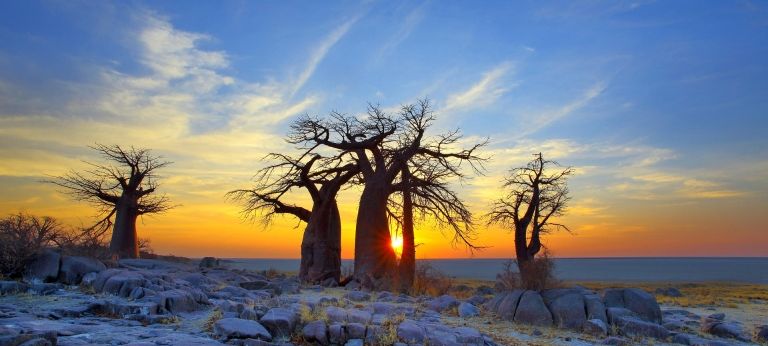 Bushmen rock art in the small hills surrounding Savuti was first discovered in March 1968 by Tim Liversedge who was a warden of Chobe National Park. The latest of the paintings is thought to have been done in around 1810. Although the paintings are all of a similar style and outlined in red-ochre (similar to the nearest rock paintings found at Tsodilo Hills) they seem to have been done by different groups of people. Through the years small groups of San bushmen would have moved in and out of the area following migrating game and adding their contributions to the adorned rock faces. Some of the animals depicted in the paintings are eland, giraffe, elephant, gemsbok, and hyena, with the more recent ones superimposed on older fading areas. Today visitors are permitted to get out and scramble a little way up the rocky hills to view the artworks, found on the South-east cliffs overlooking the Savuti channel. Guests can also marvel at the historic baobabs in the area and look out for the rare klipspringer antelope.
Travel with Peace of Mind
Plan your safari with confidence. Refundable deposits and flexible rebooking terms standard on your African safari.
Refundable
Rebookable
Flexible
Authentic
Why travel with us?
Recent reviews from travellers who planned and booked their Africa trips with Discover Africa Safaris
© Copyright Discover Africa Group