Quad Biking in Botswana
A Botswana quad-biking adventure should be on the bucket list of all daring adrenalin seekers for their Safari in Botswana. Revving through the isolated moon-like vistas of the Makgadikgadi gives travelers the luxury of disconnecting with time and space. On a multi-day Quad biking trip, quad bikers can sprawl out beneath the stars in the evening, blissfully cocooned in comfy bedrolls. These extended trips can include stopovers at Kubu Island (during the winter season) and Chapman's baobab.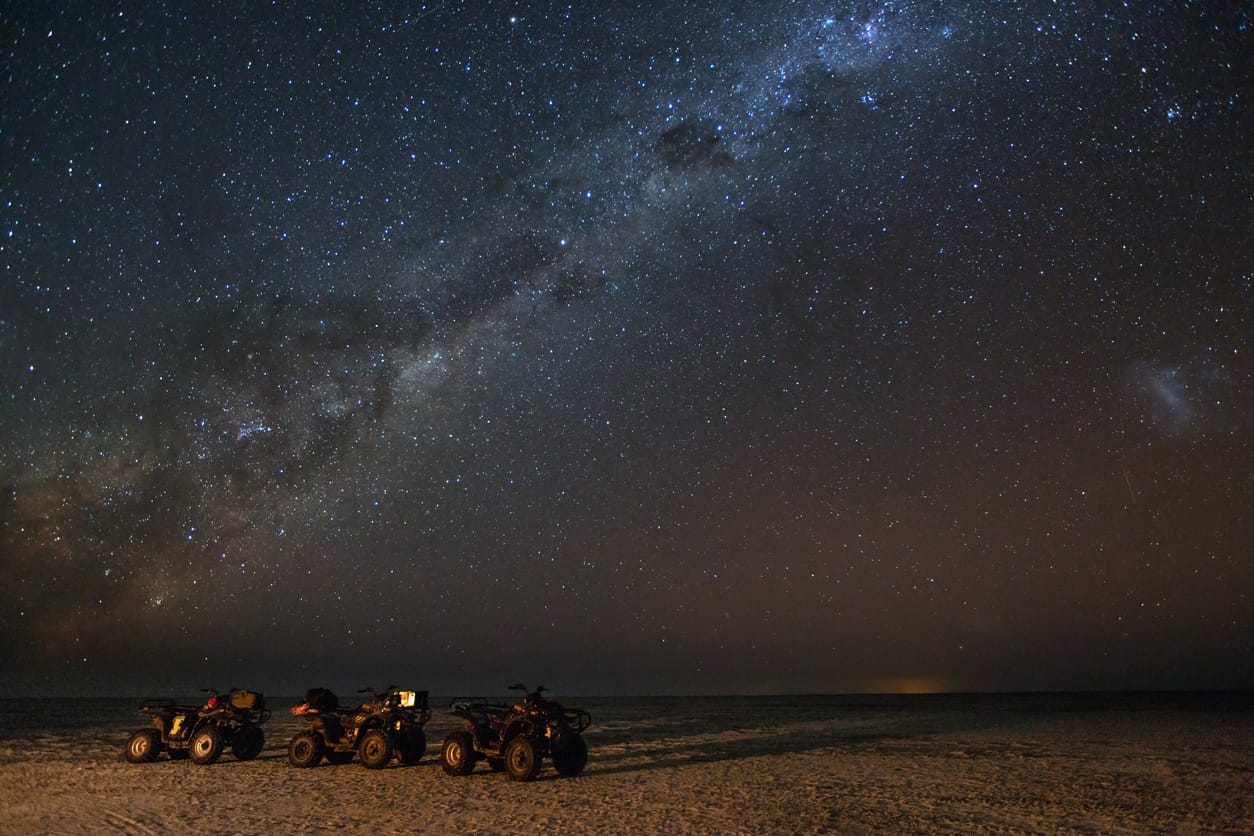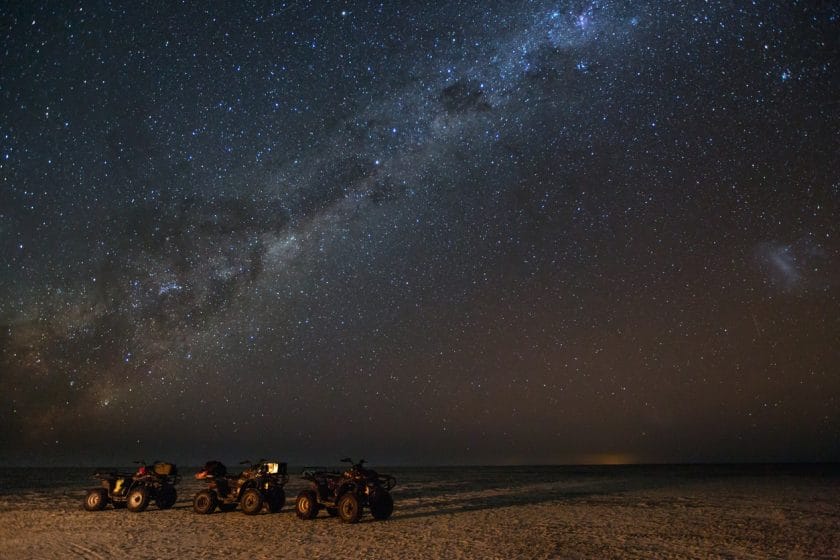 Many safari lodges in the area offer quad biking, including more budget-friendly places like the wonderfully quirky Planet Baobab.