Bird Watching in Botswana
The Okavango Delta and Chobe are the best places to go on a birding safari in Botswana. Due to its exceptional diversity of habitats, Chobe is home to the most bird species (468) in the country. On a Botswana safari, a drive or houseboat tour along the Chobe River will provide countless possibilities for bird watching.
These include the chance to see:
Enormous raptors like Bateleur Eagles
Migrating Wahlberg's Eagles
White-backed or Lappet-faced vultures
African Fish Eagles
The Fish Eagles rule the best riverside perches, throwing back their heads and punctuating the air with cries of untamed majesty.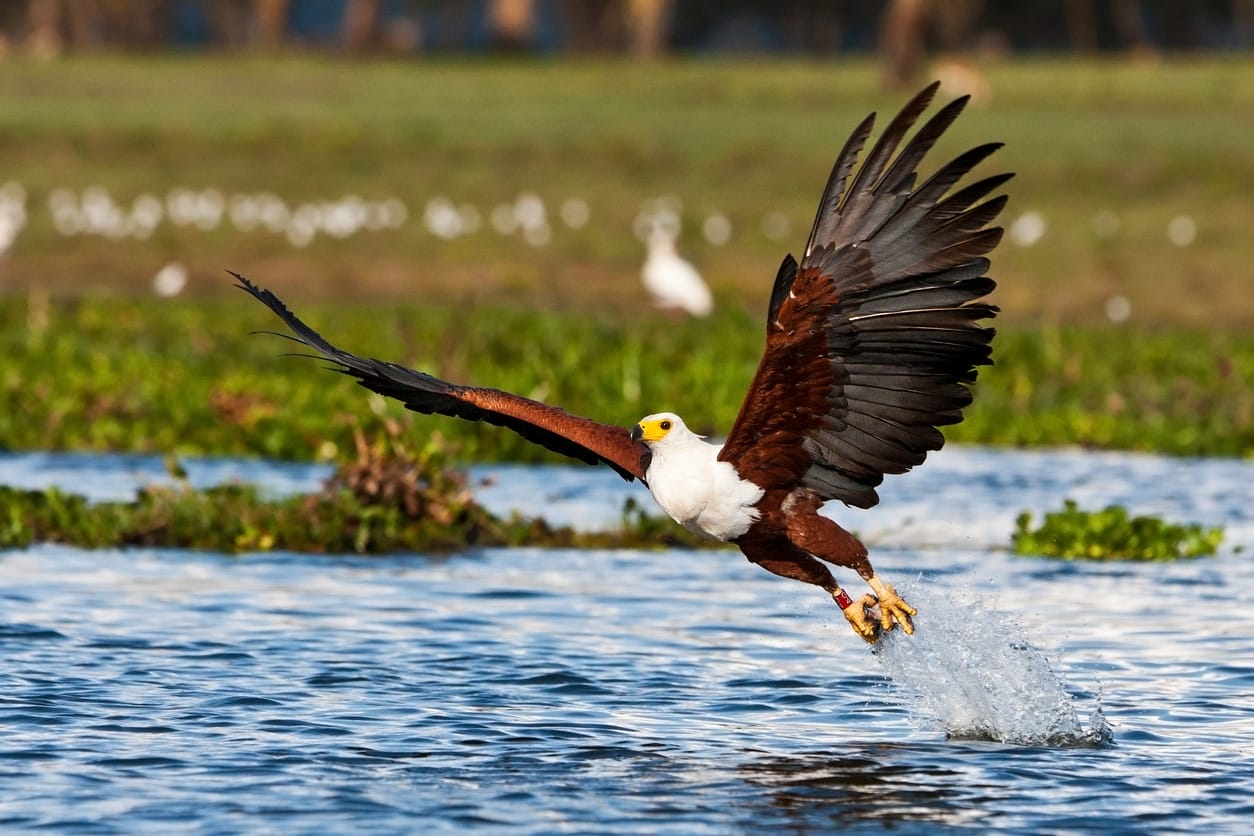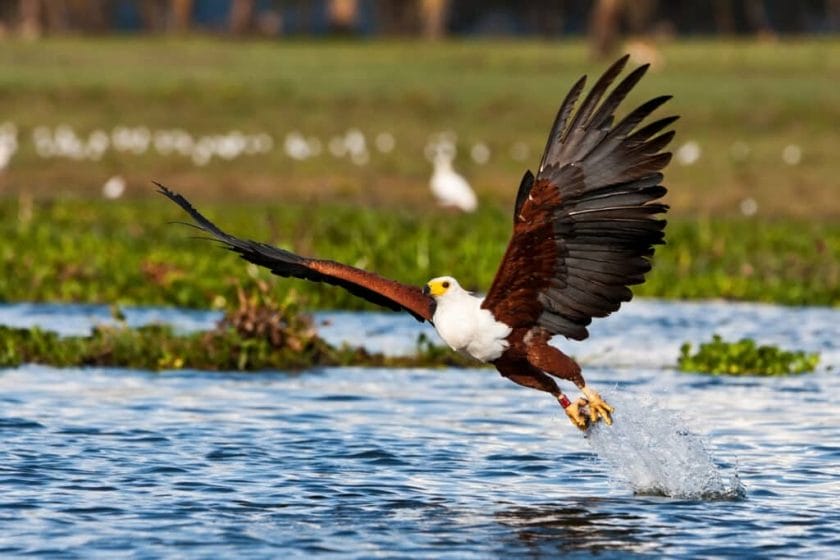 Beginning in the winter, African Skimmers migrate to the riverbanks of the Chobe, where they build their nests on exposed sandbanks and skim across the silvery waters while holding their beaks open to catch tiny fish that surface in search of warmth.
Shallow flocks of Rock Pranticoles migrate from North Africa and lay their eggs in the river's small rock depressions.
Other common waterbirds in the area include:
African Spoonbills
Squacco Herons
Open-billed Storks
Black Herons
Great Egrets
Pied Kingfishers
African Jacanas
Yellow-billed Storks
Other migrant species you could see on a birdwatching tour on a Botswana Safari include:
Yellow-billed Kites
Woodland Kingfishers
Carmine Bee Eaters
In the forested sections of Chobe during the summer months, birders should keep an eye out for the following bird species:
Schalow's and Purple-crested Turacos
Trumpeter and Crowned hornbills
Crested Guinea fowls
Racket-tailed Rollers
Brown-necked Parrots
Narina Trogons
The Linyanti Swamps in Botswana are a great spot to watch tiny waders like the Lesser Jacana and African Painted Snipe, as well as the endemic Slaty Egret. Gregarious Southern Carmine Bee Eaters choose to build their nests on the dry floodplains of Linyanti, which is unusual for a bird that often prefers riverbanks. Their eggs and chicks are more susceptible to predators like raptors, tiny carnivorous animals, and water monitors here on the ground.