Exhillarating Garden Route Adventure on a Royal Enfield Motorcycle (7 days)
Experience the Cape and Garden Route in a thrilling motorcycle safari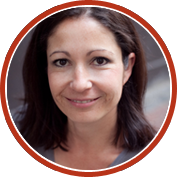 Alice Lombard
JanPeak
FebPeak
MarPeak
Apr
May
JunLow
JulLow
AugLow
Sep
Oct
DecPeak
Costing tip: When comparing with other companies, remember most of them only show the low season rate. How pricing works >
What to Expect on This Safari
This popular itinerary can be customised to match your budget and travel dates by adding/removing a few days or selecting different lodges
Cape Town arrival
On arrival at Cape Town International Airport, you will be met and transferred through to your hotel.
Once you have checked in, the rest of the day is at your leisure. You'll meet your guide and the rest of the group a little later in the afternoon for an orientation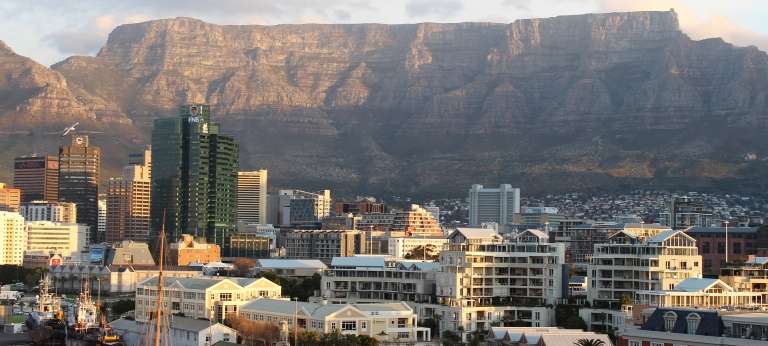 Cape Town to Barrydale
You depart Cape Town after breakfast and make your way to the winelands village of Franschhoek. There will be a coffee stop before continuing onyour ride. Just outside Franschhoek you encounter your first mountain pass. There is some stunning scenery while you are crossing the pass - be sure to keep your camera close.
Lunch will be in Montagu at one of the local restaurants, and from there you wil travel to Barrydale, which will be your last stop for the day
Overnight at the hotel on a bed & breakfast basis

Barrydale to Prins Albert
The Karoo evokes different feeling in different people, and the silence you can enjoy with your first cup of coffee for the day is something that stays with you for a very long time. Route 62 is an easy riding route with unique scenery and you'll travel to Calitzdorp for your first stop.
Lunch will be a stop at the foothills of the Swartberg Mountains at a traditional restaurant where all the food is prepared on an open fire. Be sure to try the "roosterkoek" (grilled cakes) the restaurant is known for.
The Swartberg Mountain pass is one of the best gravel road mountain passes in South Africa and its through this mystical pass that attracts travellers from all over the world that you need to travel to get to your destination
Overnight on a bed & breakfast basis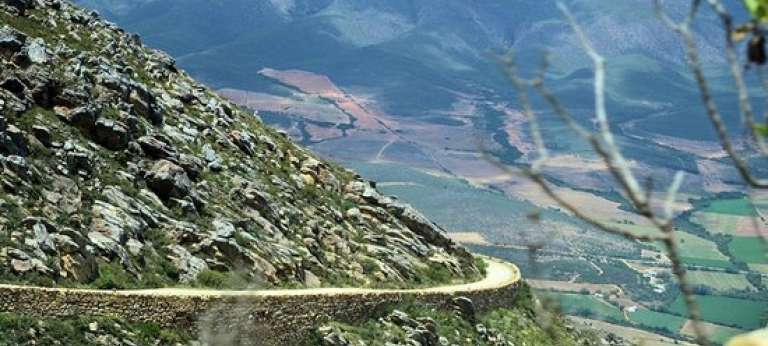 Prins Albert to Knysna
Todays route leads through beautiful canyons and well maintained mountain passes. From the Swartberg Mountains travel through Meirngs Poort, with its twisting and winding road, and stop for a break at one of the waterfalls. An olive farm a little further down the road will offer some great cofee and a chance to stretch your legs.
Still on gravel, you make your way to Uniondale for lunch. Beware of the well-known ghost hitchhiker that has made Uniondale home....
The last leg of todays journey will take you through the Prince Alfred pass and the indigenous forests of Knysna
Two nights will be spent in Knysna on a bed & breakfast basis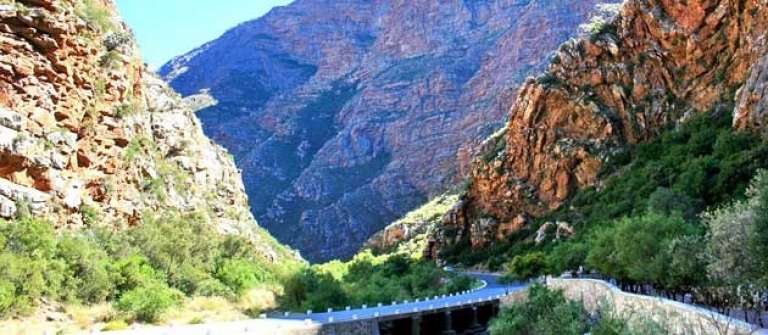 Natures Valley
After breakfast, make your way to Tsitsikamma, well known for its indigenous forests and dramatic coastlines. It's a slow day in terms of travel today as there is so much to see within short driving distances from each other.
Lunch will be enjoyed in Plettenberg Bay, a lovely coastal village, where the rich and famous play in high season.
With some free time in the afternoon, explore Knysna on your own before meeting up for dinner
Overnight in Knysna on a bed & breakfast basis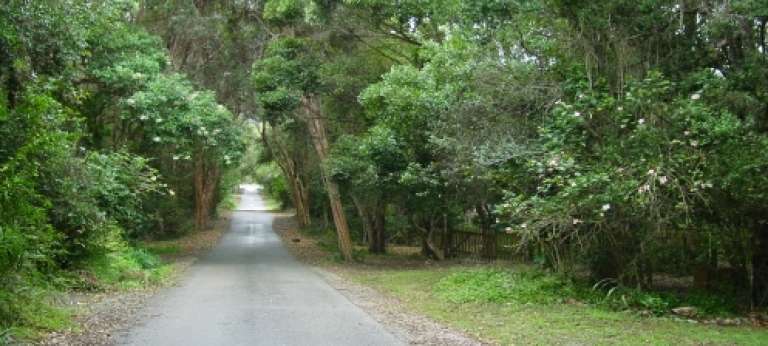 Big Five Safari
It's a short drive today, travelling south on the Garden Route to Gondwana Game Reserve. There are some very scenic stops en-route, and you will reach the lodge in time for lunch.
Swap your bike for a game drive in the afternoon to search for the animals that call this reserve home.
Overnight at Gondwana Game Lodge on a dinner, bed & breakfast basis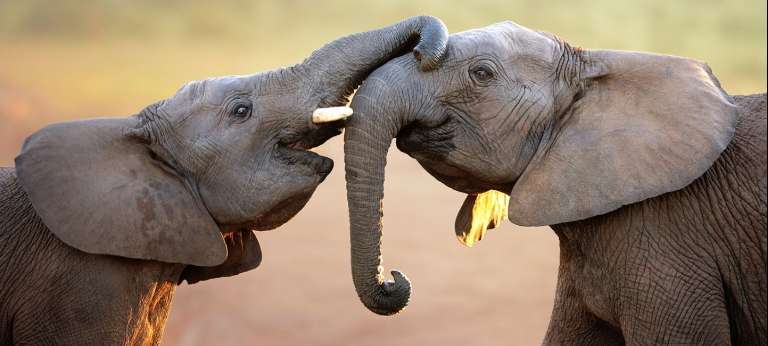 Mossel Bay to Gansbaai
The ride from the lodge to Swellendam is a gentle one as you'll be on one of the main roads in the area. You'll stop at the 4th oldest town in South Africa, namely Swellendam and have some time to meet the locals and see some original Cape Dutch architecture. From here you continue towards the Atlantic ocean via smaller district roads. On arrival in Gansbaai exchange your biker boots for wetsuits and board a boat that will take you out on the ocean to look for the Great White Sharks that are resident in the area. And for the really brave, you can join the shark cage diving experience to get up close to these beautiful animals.
Overnight in the area on a bed & breakfast basis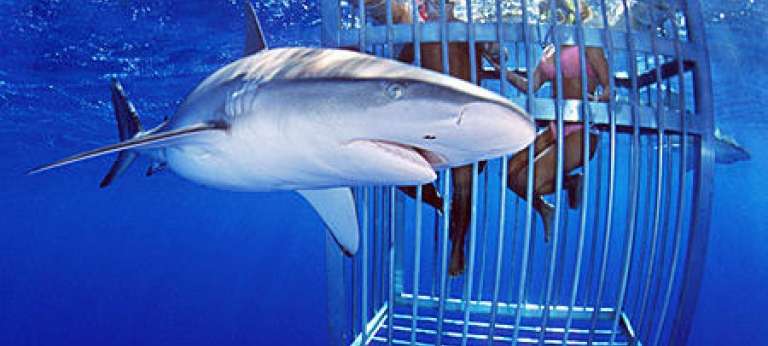 Hermanus to Cape Town
The coastal route that you'll take today is one of the most beautiful drives in South Africa. A road peppered with twists and turns, and breath taking views around every corner, the route also includes a visit to Cape Point. From there travel through the eerie and misty cliffs to Hout Bay, via Scarborough and the famous Chapmans Peak Drive.
The Enfield tour ends in the late afternoon at the hotel we started from. Once you have said your good-byes, check back into the hotel, where accommodation will be arranged for you on a bed & breakfast basis.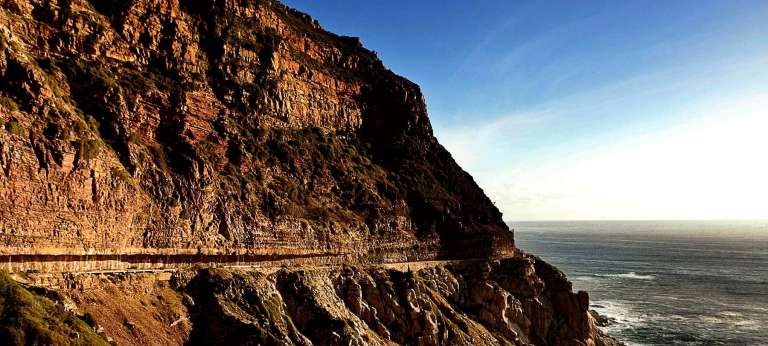 Cape Town
Spend today at your leisure in Cape Town. Either do a go-as-you-please day, or we can arrange a local tour for you if there is more that you would like to see
Overnight at the hotel on a bed & breakfast basis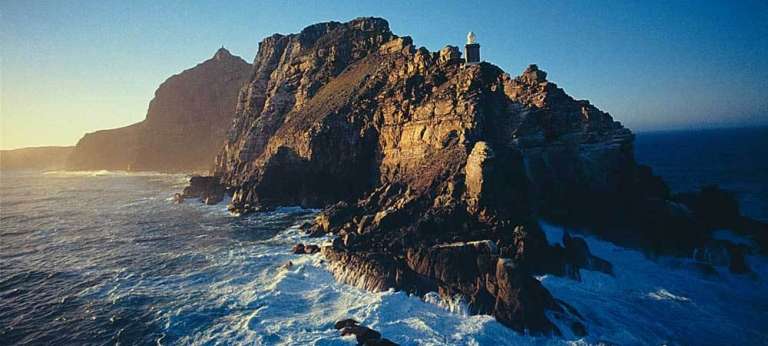 Bon voyage
Once you have checked out of the hotel you will be transferred back to the airport, where you will connect with your onward arrangements
END OF SERVICES
Please note:
The itinerary can be adapted to suit your travel needs for the days before and after the motorcycle tour. We can include more days in Cape Town, or add on a safari in South Africa, or one of the neighbouring Southern Africa countries. Please speak to your consultant with any ideas that you have.