Chobe Photographic Weekender Safari
Known for it's prolific game, Chobe National Park is the ideal destination to host this three day photographic safari, including use of the Nikon D7000 and applicable lenses
Go on a 3 day safari like this from
USD 1,050
Show price in
USD $ 1,050
GBP £ 791
ZAR R 15,185
EUR € 893
per person
customised to your needs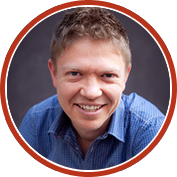 Matthys van Aswegen
Show price in
USD $1,050
GBP £791
ZAR R15,185
EUR €893
Estimated cost per person for a 3-day safari like this, depending on the season.
International flights not included.
Jan
Feb
Mar
Apr
May
Jun
Jul
Aug
Sep
Oct
Nov
Dec
Costing tip: When comparing with other companies, remember most of them only show the low season rate. How pricing works >
What to Expect on This Safari
This popular itinerary can be customised to match your budget and travel dates by adding/removing a few days or selecting different lodges
Arrival in Kasane
On arrival in Kasane, you will be met by a Discover Africa representative and transferred to the lodge.
Once you have checked in and spent some time relaxing, your first photographic safari activity will begin. The river is best for a sunset cruise as that's when the wildlife heads down to the river to quench their thirst after a long warm day. Known for its' elephant population, there are large heards that you can get quite close to from the water side, as well as buffalo, zebra and giraffe.
On board this specially equipped boat, you will be shown how the Nikon D7000 camera fitted with a 150-500mm Sigma zoom lens functions. As you get more comfortable with the device, you will shown some expert techniques and tips to capture the best image at that moment. With the Chobe being such a game rich environment and the D7000 being such a great camera you will be taking superb images in no time!
The boat trip lasts for approximately 3 hours and refreshments (soft drinks, local beers and bottled water) will be served along the way. We return to the lodge at sunset in ample time to get freshened up and have dinner.
Meals: Included
Drinks: Included (local brand alcoholic drinks only)
Transport and transfers: Included
Day in and around Chobe
Because wildlife like lions, leopards, hyenas are rarely found on the river banks during the day, you'll be taken on a game drive this morning in a very unique vehicle. The Unimog can comfortably seat eight passengers and the height of the vehicle allows for some great camera angles. Each seat is equipped with a Nikon D7000, this time with 120-400mm Sigma lenses. Beanbags are strategically positioned for your to rest your camera on when at a sighting and ofcourse there are the expert staff with you on the vehicle who will assist, guide and recommend you as the drive continues.
The drive last approximately three hours, after which you will be taken back to the lodge, where breakfast will be served. The rest of the day is at your leisure in and around the lodge.
The Unimog sets out again in the late afternoon where you look for the predators as they are getting ready to hunt. Dinner is served when you are taken back to the lodge for the evening
Meals: Included
Drinks: Included (local brand alcoholic drinks only)
Transport and transfers: Included
End of safari
Your last photo safari is on the boat and it's an early start. We head off so that the sun rise over the Kasane Plateau and the hippos returning to the river after a night of foraging inland for the night can all be captured on the provided photographic equipment as part of the photographic safari. It is a particularly great time for photos of crocodiles, hippos and the abundant Fish Eagles that nest and hunt along the river.
A final brunch is served once you have returned to the lodge and you have some time to relax around the lodge before been taken back to Kasane Airport to connect with your onwards arrangements.