Walking with Meerkats in Botswana
The Makgadikgadi Pans offer guests the incredible chance to spend a morning with a local meerkat colony. The meerkats respond to the non-threatening presence of people by simply carrying on with their daily activities, which consist mainly of rummaging the veld for scorpions and other tasty bites to eat.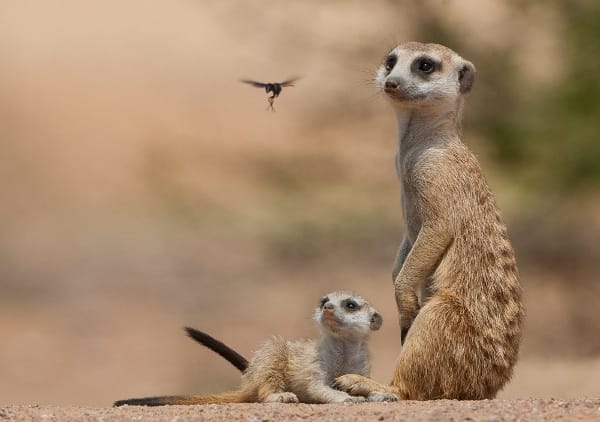 The habituation of these lively little desert mammals depends very much on the dedication of a full-time 'Meerkat man' who follows the family group daily and helps locate them for visitors in Botswana.
Guests are driven to the den area in the early morning, just before the meerkats have left their burrows. As the sun rises, they cautiously peep out of little holes in a humble sandy mound and, deeming it safe to come out, scuttle to the highest points to scout for predators and food.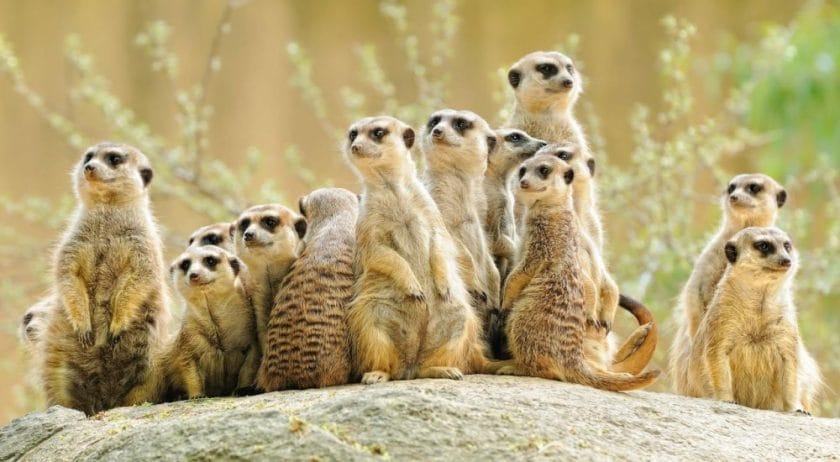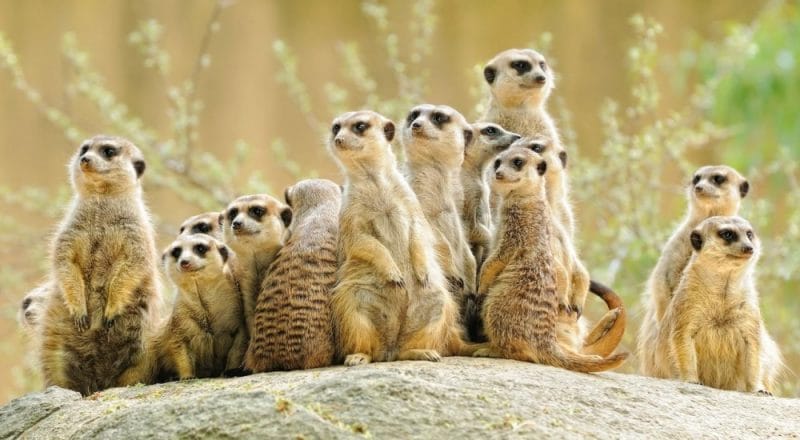 Sometimes these lookouts happen to be the shoulders and heads of guests! Eventually, the whole colony, babies included, are joyfully chirping and tussling away while guests sit or crouch among them. It's a truly unique and intimate African experience with one of the most sociable and resourceful desert-adapted creatures on earth.