Museum at Jack's Camp in Botswana
Jack's Camp is one of Southern Africa's most storied and recognizable camps. The camp was established by explorer Jack Bousfield in the 1960s and is situated in a spectacular location on the edge of Botswana's Makgadikgadi Pans, looking over shimmering expanses of sun-scorched earth.
Jack Bousfield was a bushwhacking crocodile hunter who arrived in Botswana from his Tanzanian homeland in the 1960s. He was overtaken by the Makgadikgadi region's romance and set up a small camp. He died in 1992 in an airplane crash, and Jack's son Ralph and his then-partner built the glamorous Jack's Camp in his father's memory.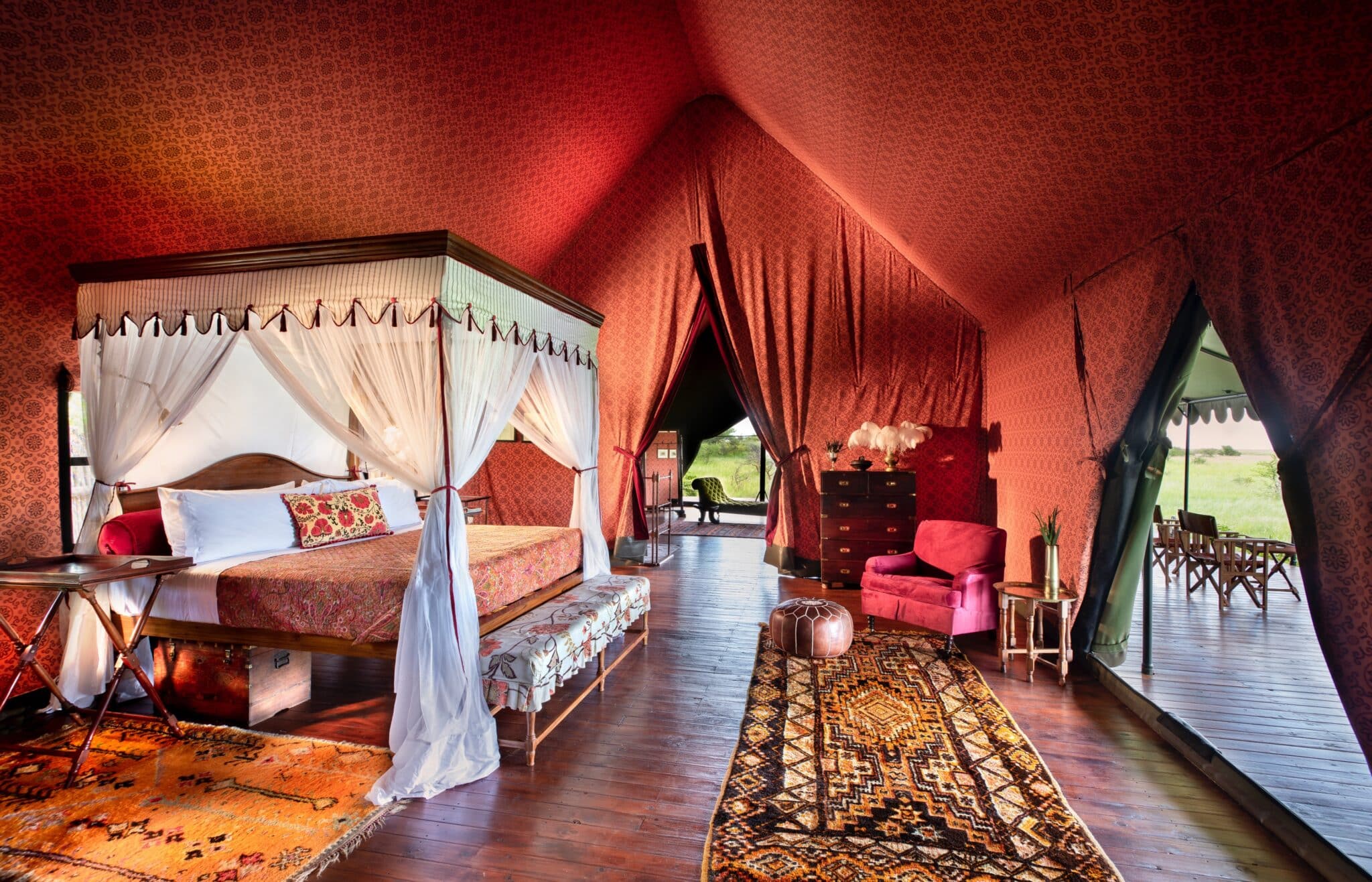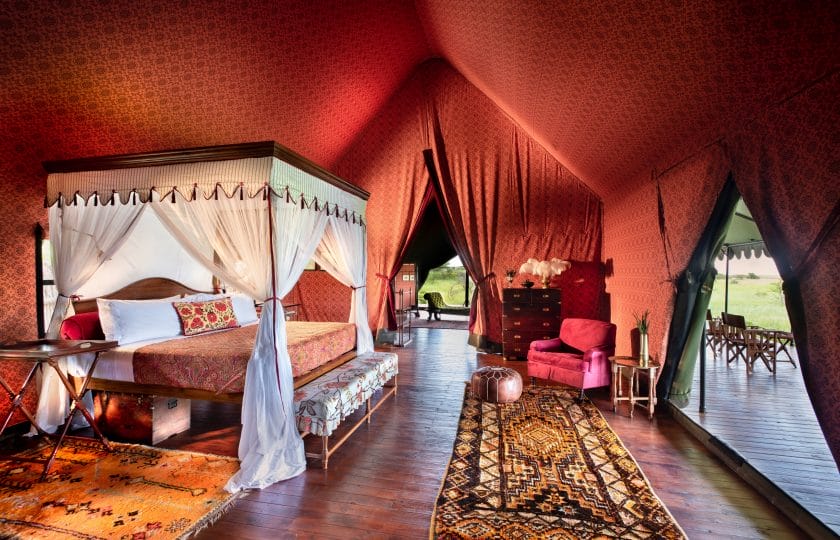 The newly renovated Jack's Camp honors the place's longstanding and beloved 1940s camping aesthetic. Seven twin and two double guest tents are significantly larger than they used to be.
The famous interiors are still present, but now there are also cabinets from the Natural History Museum, elaborate textiles from around the world, and cooling systems for the beds. Showers are available indoors and outdoors in ensuite bathrooms, as well as a personal plunge pool on each veranda.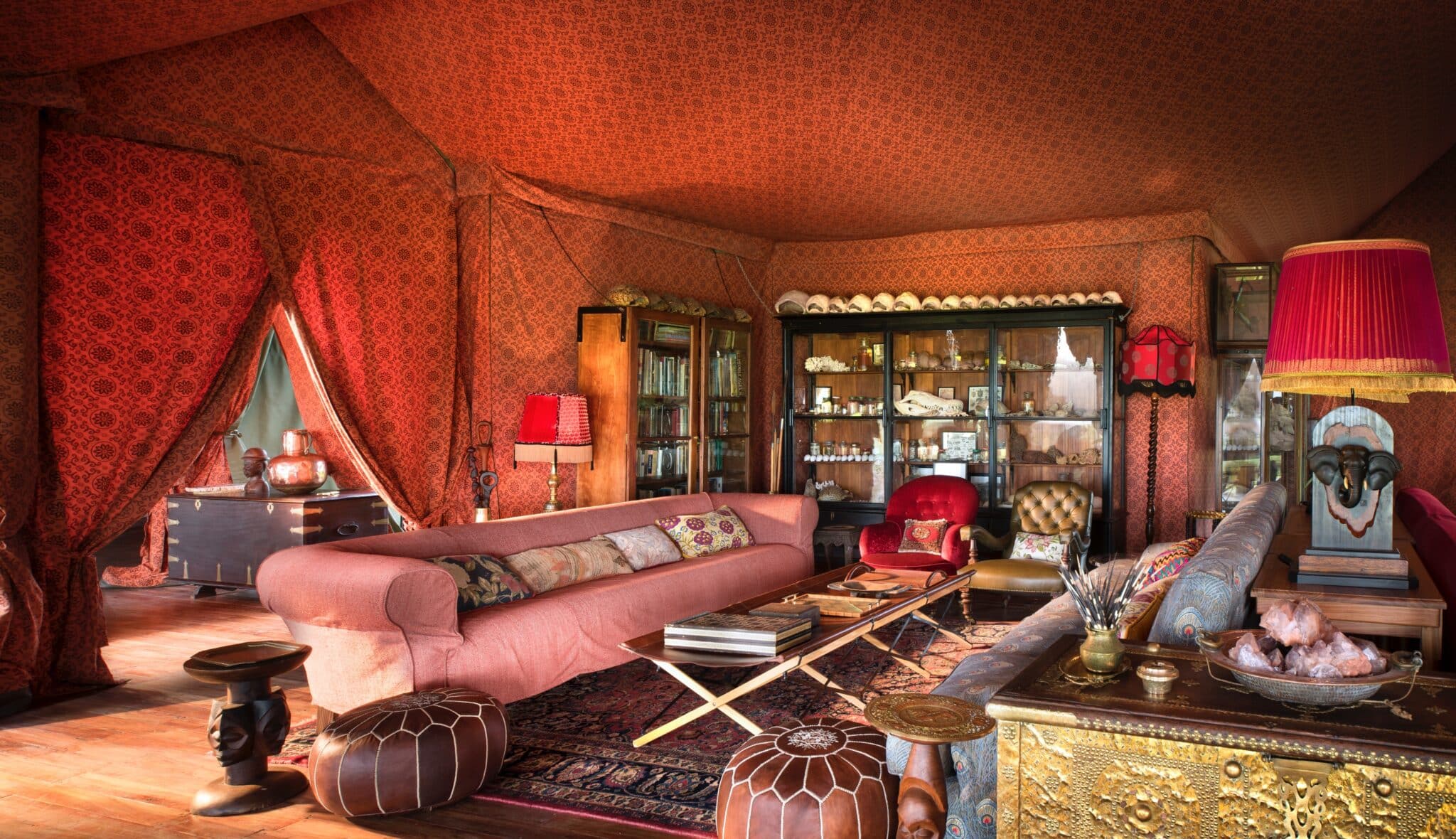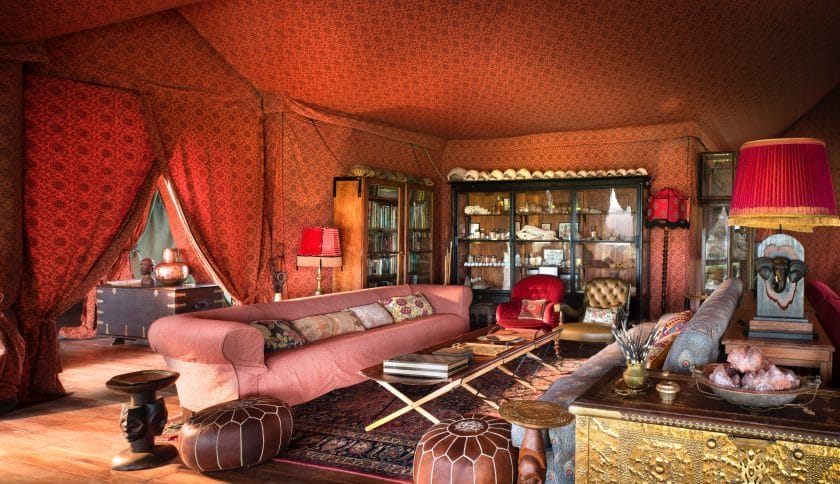 The renowned Natural History Museum, a library, an old pool table, and a fully stocked bar are all located in the new, larger mess tent. The renowned nomadic Persian tea has expanded, and the store has been restored and replenished with fresh goods.