The most intimate way to explore the Okavango's meandering channels and hidden lagoons is on a guided mekoro (singlular: mokoro) trip. These traditional wooden dugouts are still used extensively in the region for fishing and transport, especially near Maun and Seronga (in the panhandle).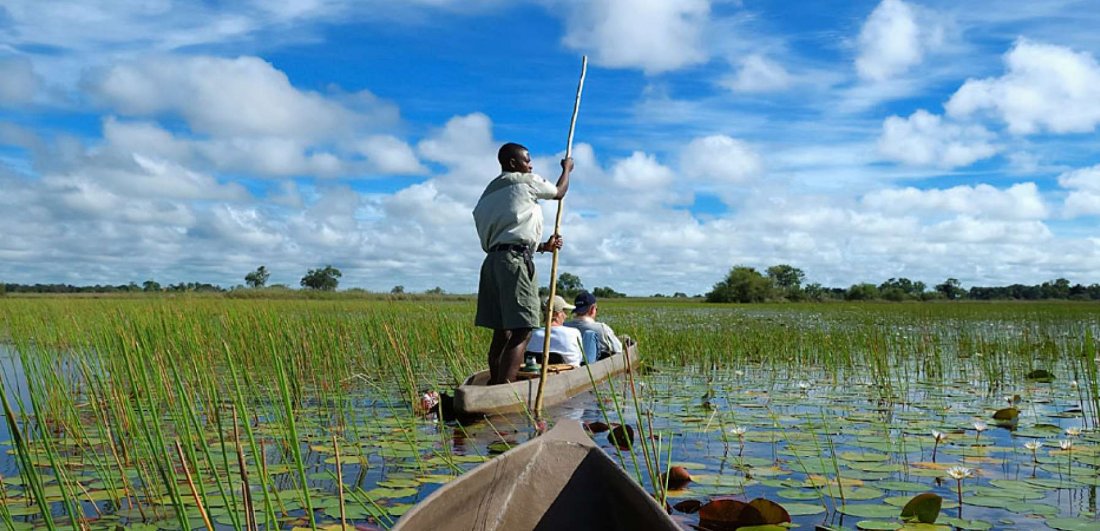 The thought of slinking through the wild territory of hippos and crocodiles may seem a little daunting, but it helps to keep in mind that the men who guide these safaris have spent a lifetime navigating these waters and really do know what they're doing. Mekoro guides commonly choose shallow areas where there is less chance of encountering hippos, and always have a scout polling ahead to keep a good look out.
The first people to introduce the mekoro to the Okavango were the BaYei (singular: MoYei), a tribal group that originated from the Barotse floodplains of the Zambezi. According to local legend, the leader of the BaYei tribe, a man called Sankuzi, awoke one morning after dreaming of a tall jackal-berry tree (plentiful in the Delta). Inspired by the dream, he instructed his men to find the tree and cut it down, then to carve out its middle with their axes and put it in the water – and so the mokoro came to be! Historically, BaYei fisherman and hunters ventured into the waterways of the Delta for many days at a time, camping on islands or even spending the night inside their mekoros where they would light a small fire for warmth, favoring this to the dry land where there were prowling lions.
Today, the mekoros used in safari camps are made of plastic to preserve the beautiful old trees.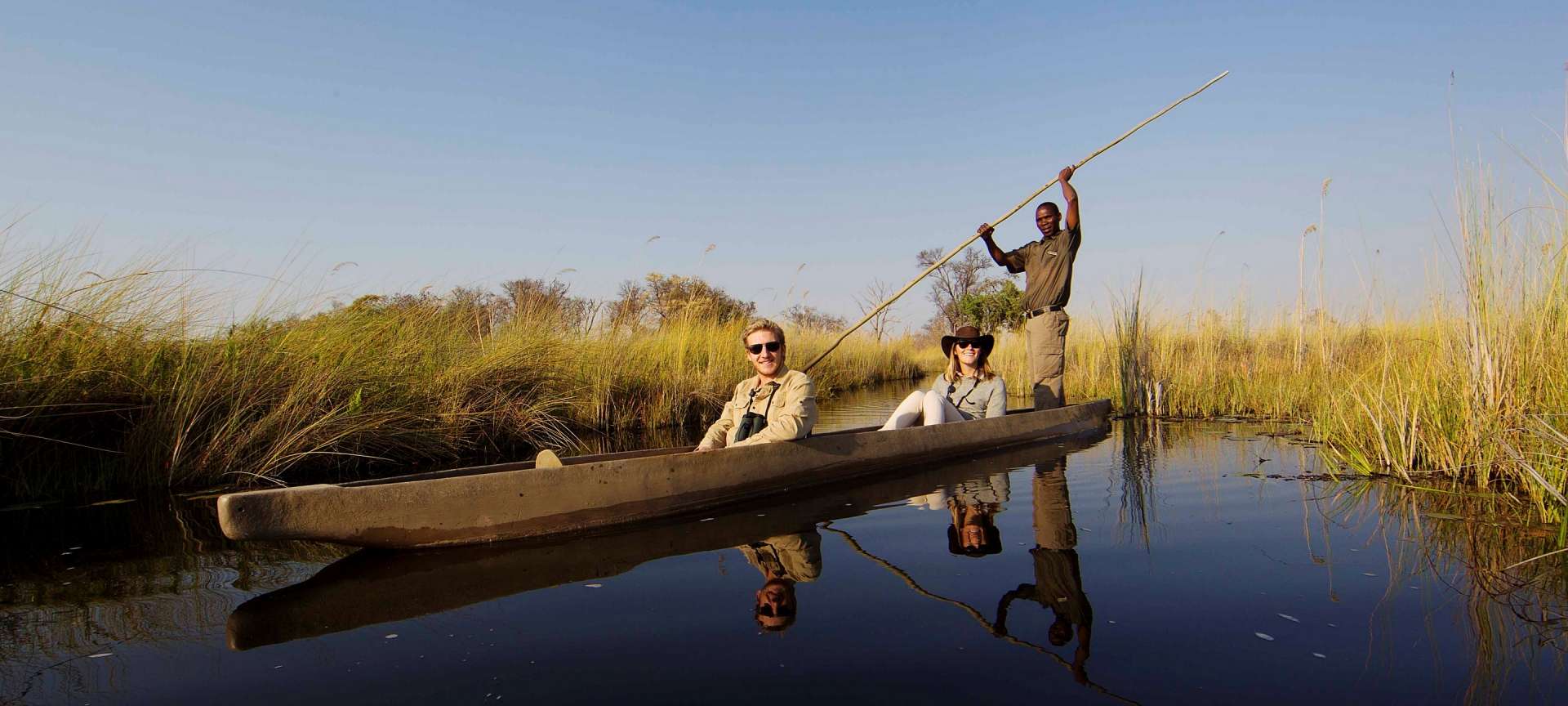 A mekoro trip gives you the best possible chance to catch a glimpse of the rare and secretive sitatunga antelope. Sitatunga love quiet backwaters with floating papyrus islands and usually feed while being partially submerged in water. They are expertly designed for swamp life with splayed, elongated hooves that enable them to tread soft marshlands with ease. When a mokoro approaches, these shy ungulates will commonly swim away, with only their nuzzle sticking out of the water. Other interesting creatures to look out for are colourful Painted Reed frogs and tiny Long Reed frogs (usually hugging onto reeds), malachite and pied kingfishers, pygmy geese, African and lesser jacanas and day and night water lilies. Sometimes guides will surprise their guests with a delta special – a water lily necklace, or show you how to make a refreshing Okavango-style "hat" from a lily pad.
Mokoro trips are available at many of the water-based camps and lodges in the Okavango and in Maun for self-drivers. It's a good idea to check with the safari operator you booking through beforehand because in many places mokoro safaris are seasonal and water level dependent.