Mokoro Safari in Botswana
The most intimate way to explore the Okavango's meandering channels and hidden lagoons is on a guided mokoro safari trip. Mokoro trips are available at many water-based camps and lodges in the Okavango and Maun for self-drivers. The thought of slinking through the wild territory of hippos and crocodiles may seem a little daunting, but it helps to keep in mind that the men who guide these safaris have spent a lifetime navigating these waters and know what they're doing.
Mokoro guides commonly choose shallow areas where there is less chance of encountering hippos and always have a scout polling ahead to keep a good lookout.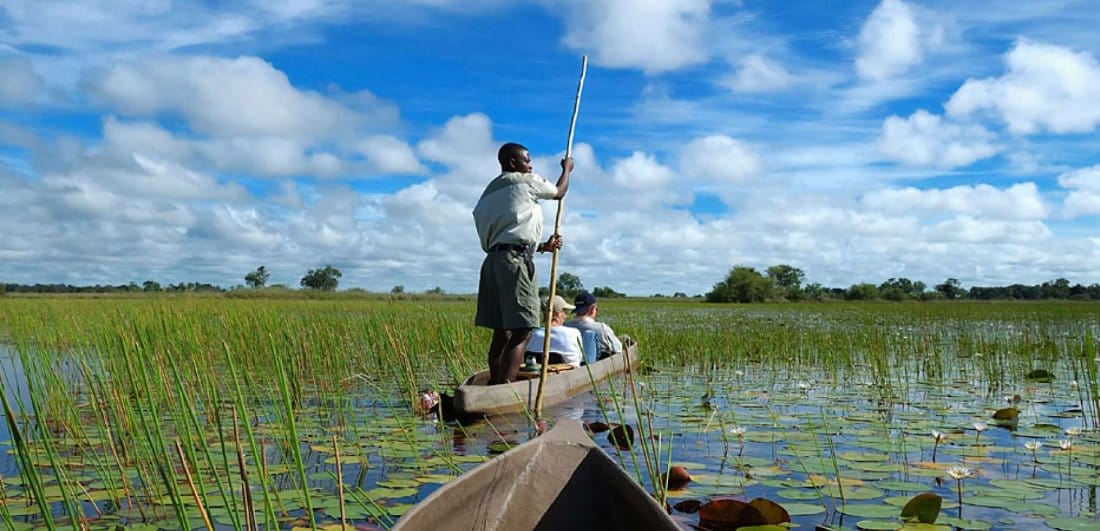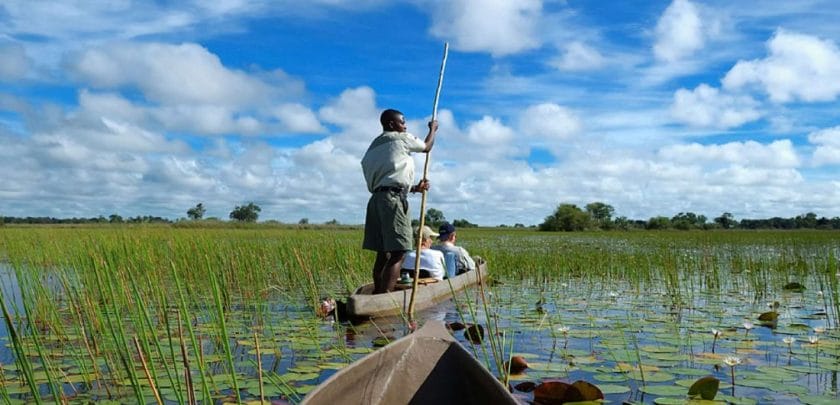 A mokoro safari in Botswana gives you the best chance to catch a glimpse of the rare and secretive Sitatunga antelope. Sitatunga love quiet backwaters with floating papyrus islands and usually feed while partially submerged in water.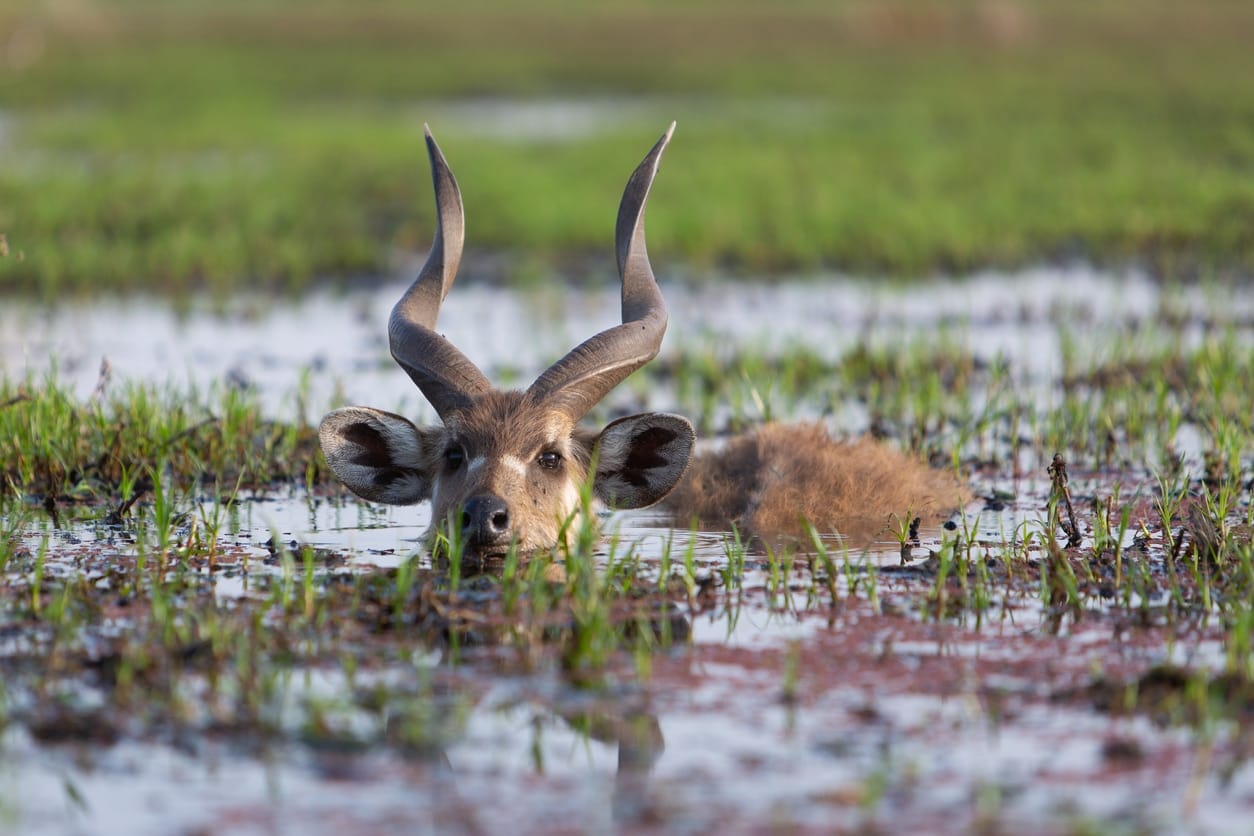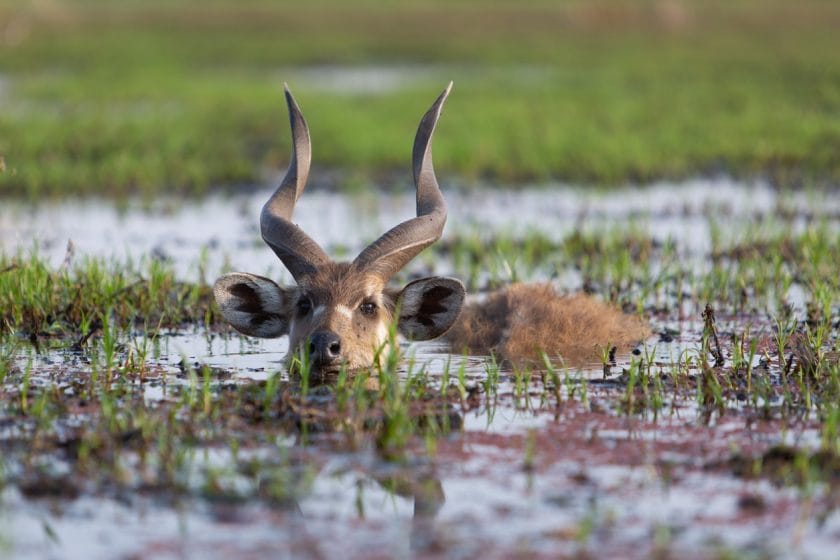 They are expertly adapted for swamp life with splayed, elongated hooves that enable them to tread soft marshlands with ease. When a mokoro approaches, these shy ungulates will commonly swim away, with only their nuzzles sticking out of the water.
Other fascinating creatures to look out for on a Mokoro safari are:
Colorful Painted Reed frogs
Tiny Long Reed frogs
Malachite and Pied kingfishers
Pygmy geese
African and lesser jacanas
Day and night water lilies