Horseback Riding in Botswana
Breathe in the aromas of the bush and feel the breeze in your hair during a horseback riding adventure in Botswana. Horseback safaris in Botswana are one of the best ways to get close to the bush without being on foot. The freedom of riding a horse across the plains is exhilarating.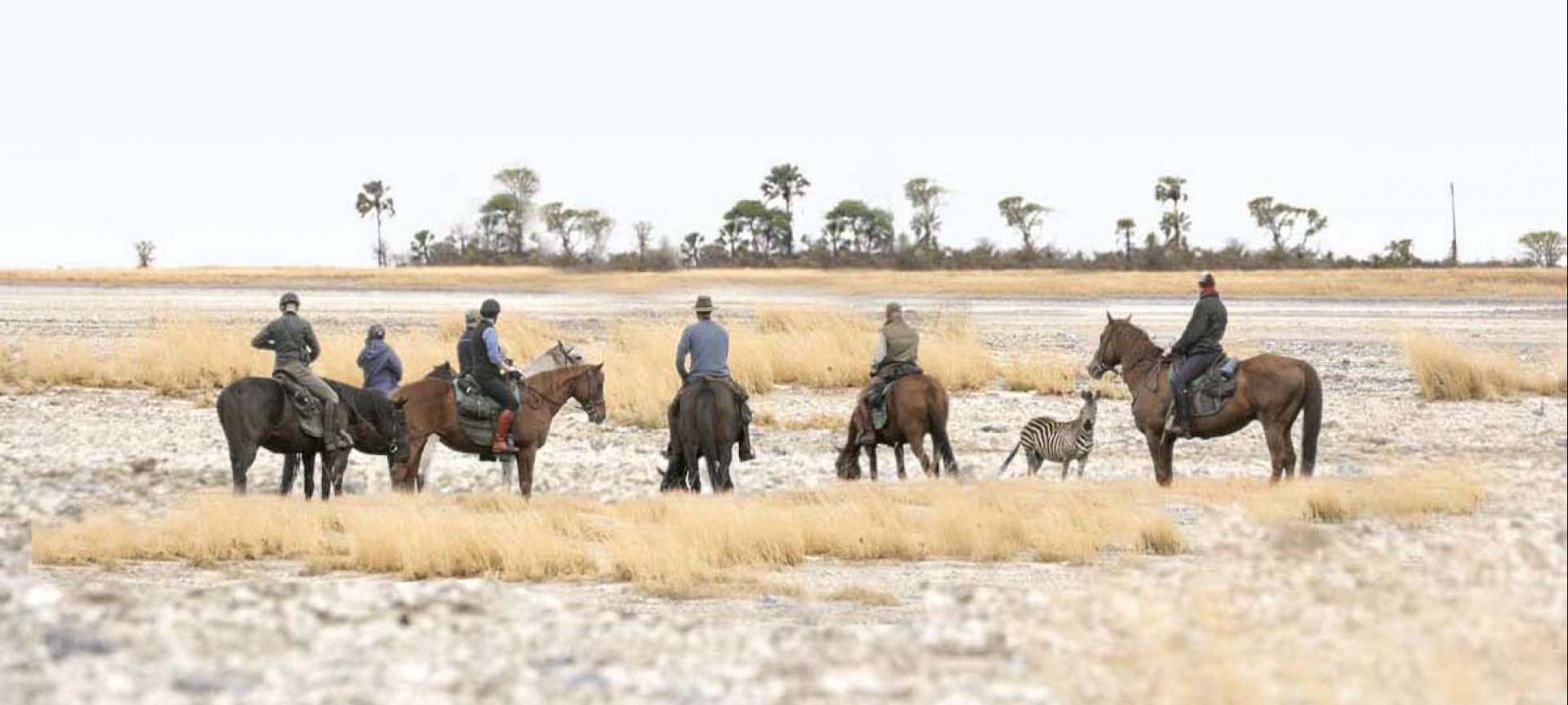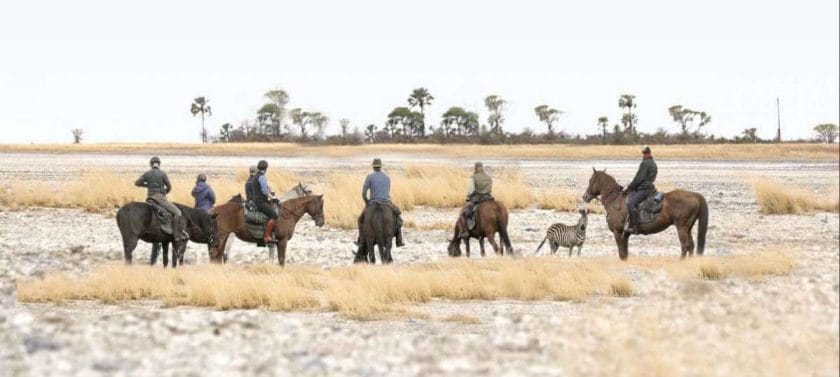 While the more adventurous can enjoy several days on a horseback safari, those strapped for time can take a quick, half-day ride in the vicinity of the camp or lodge. Because horses aren't seen as a threat by wildlife, antelope and even animals like lions and elephants get much closer than they would during a Botswana safari on foot.
Horseback safaris in Botswana are entirely safe. They take place in a completely controlled environment, and the guides are knowledgeable and well-informed about the area. There are significant differences between horse riding as a morning or afternoon activity and a multi-day ride where travelers spend nights in fly-camps or simply under the stars beside a campfire.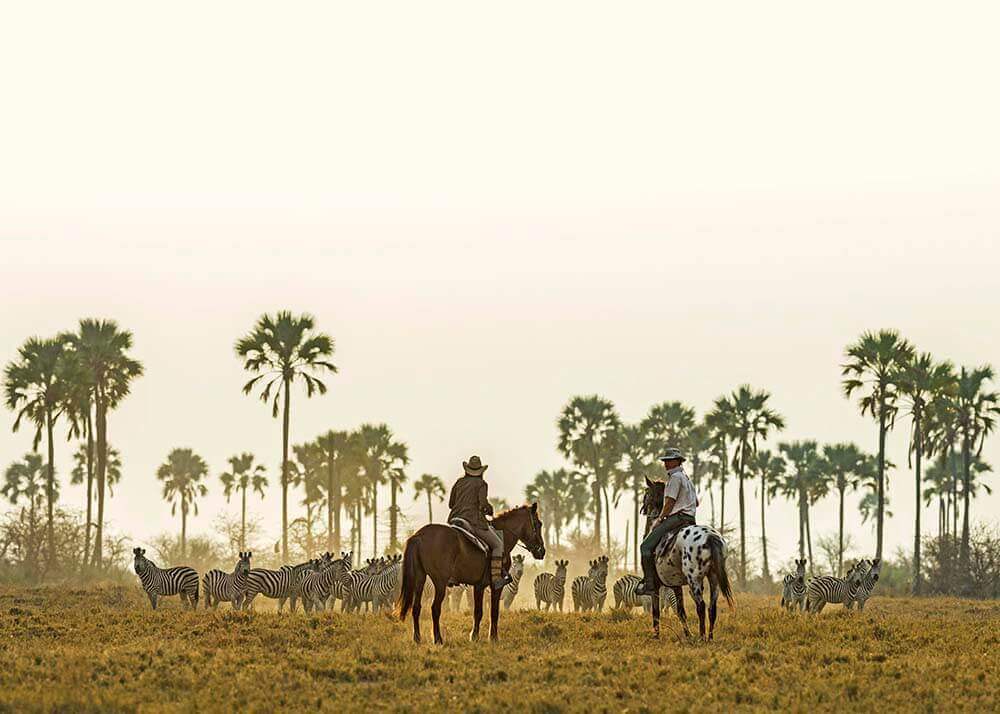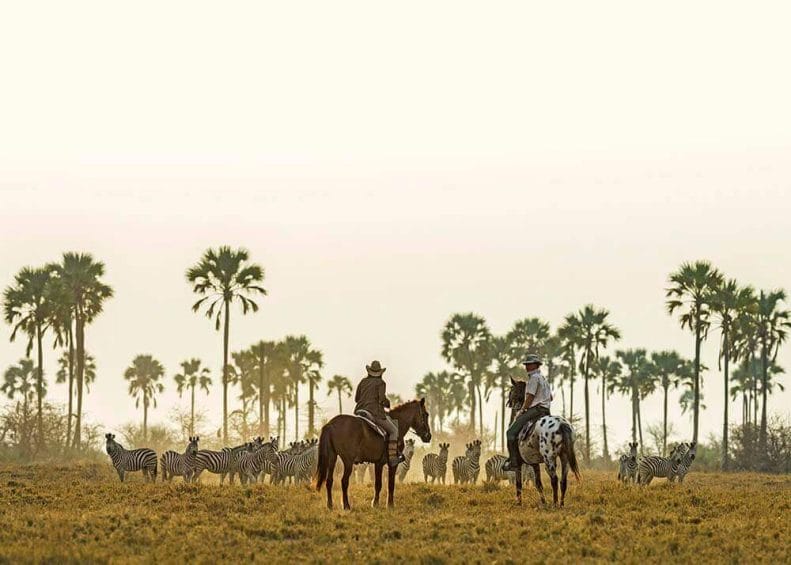 The multi-day horseback safari requires riding skills and, more importantly, the physical stamina to ride for six to eight hours daily. Guests must be very comfortable on horseback and be able to handle their horses.
The shorter half-day riding requires less skill, which happens at a slower pace. The horses or ponies are carefully paired with each rider, and novices are well looked after. If you're after the perfect horseback safari, booking the right accommodation in Botswana is crucial. Different lodges operate in vastly different areas.