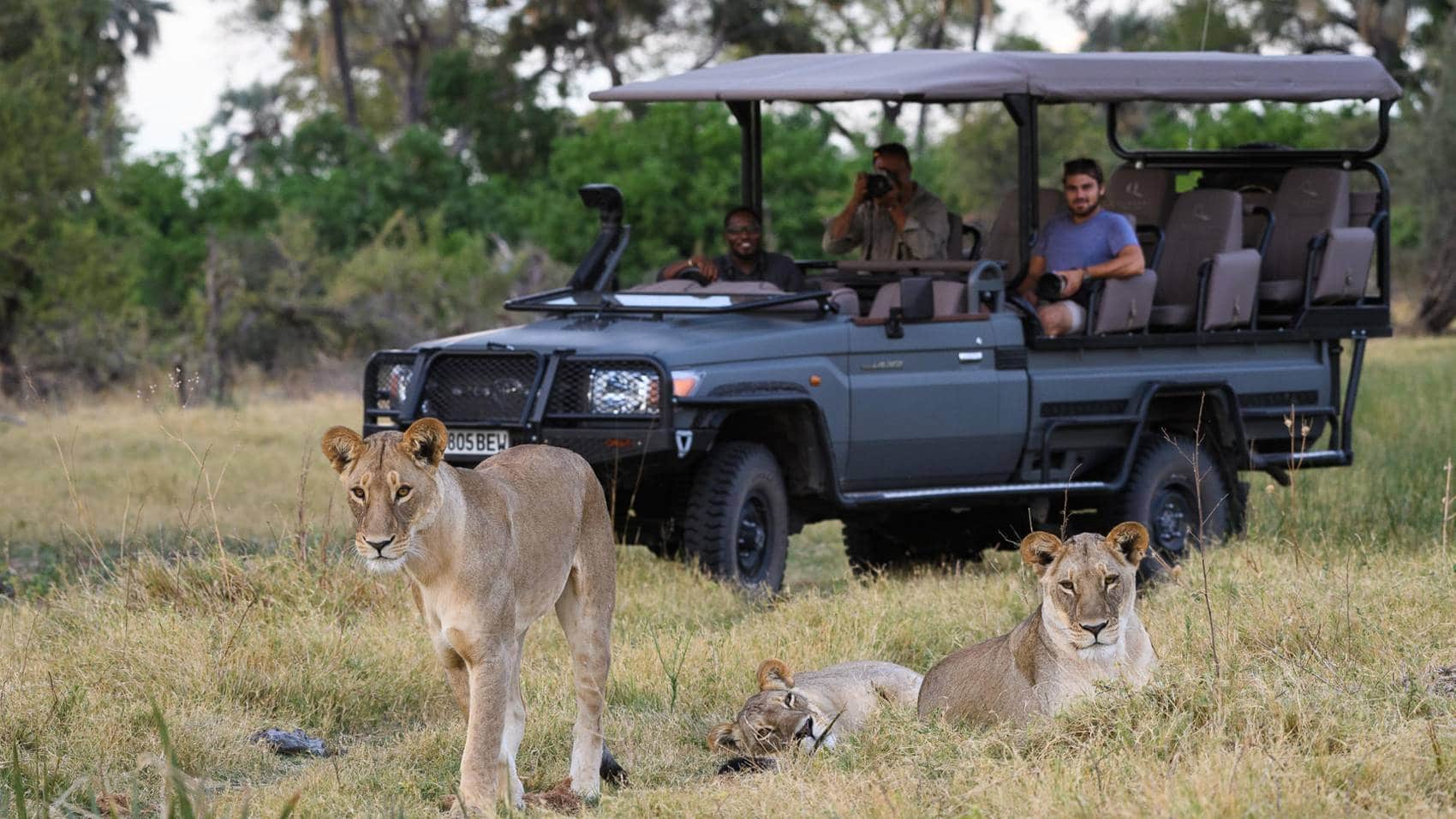 View Photos
Boat Cruise in Chobe, Botswana
The Chobe Riverfront is Africa dressed to her fullest splendor. The broad life-giving waters of the river, bounded by expansive floodplains, are best seen by boat. Cruising or drifting along at eye-level offers unbeatable photographic opportunities for wildlife and birds: African skimmers (that arrive any time from the month of May and lay their eggs on exposed sandbanks) carve out silver lines in the water as they skim metres from the boats edge, while hippos yawn and humph, rising out of the water adorned with lavish aquatic headdresses. In dry season elephants gather in great numbers and some spend hours submerged on the grassy isles in the middle of the river. For small motorboats it's easy to negotiate the floating vegetation and beds of reeds and get within metres of them. Guests can also get an up-close look at enormous crocodiles lazing on the white shores of islands and riverbanks, and it's not unusual to see lions dozing in the shade of riverside woodlands. As evening approaches, breeding herds of elephants cross the river (babies included) using their trunks as snorkels, while others stir up dust as they drink and bathe by the waters edges, silhouetted against a fiery backdrop.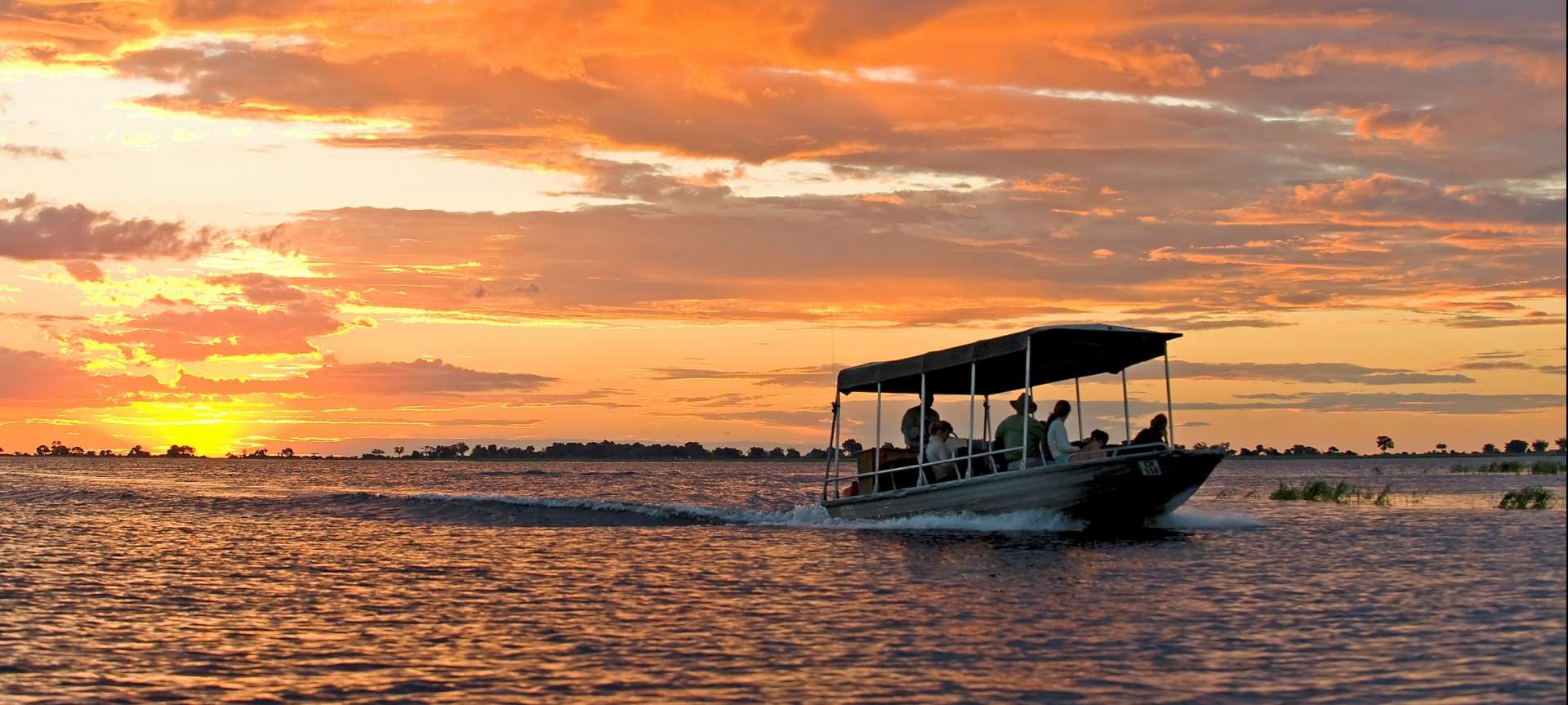 Boat cruises can be organized by one of the many riverside safari operators. There are also houseboats, and boats fitted with the latest photographic equipment operated by Pangolin Safaris. The Chobe waterfront is the most commercial part of Chobe National Park, close to the town of Kasane. There are a number of large hotels and lodges along the river, although Chobe Game Lodge is the only lodge along the river that falls within the park's boundaries. The public campsite along the river is called Ihaha.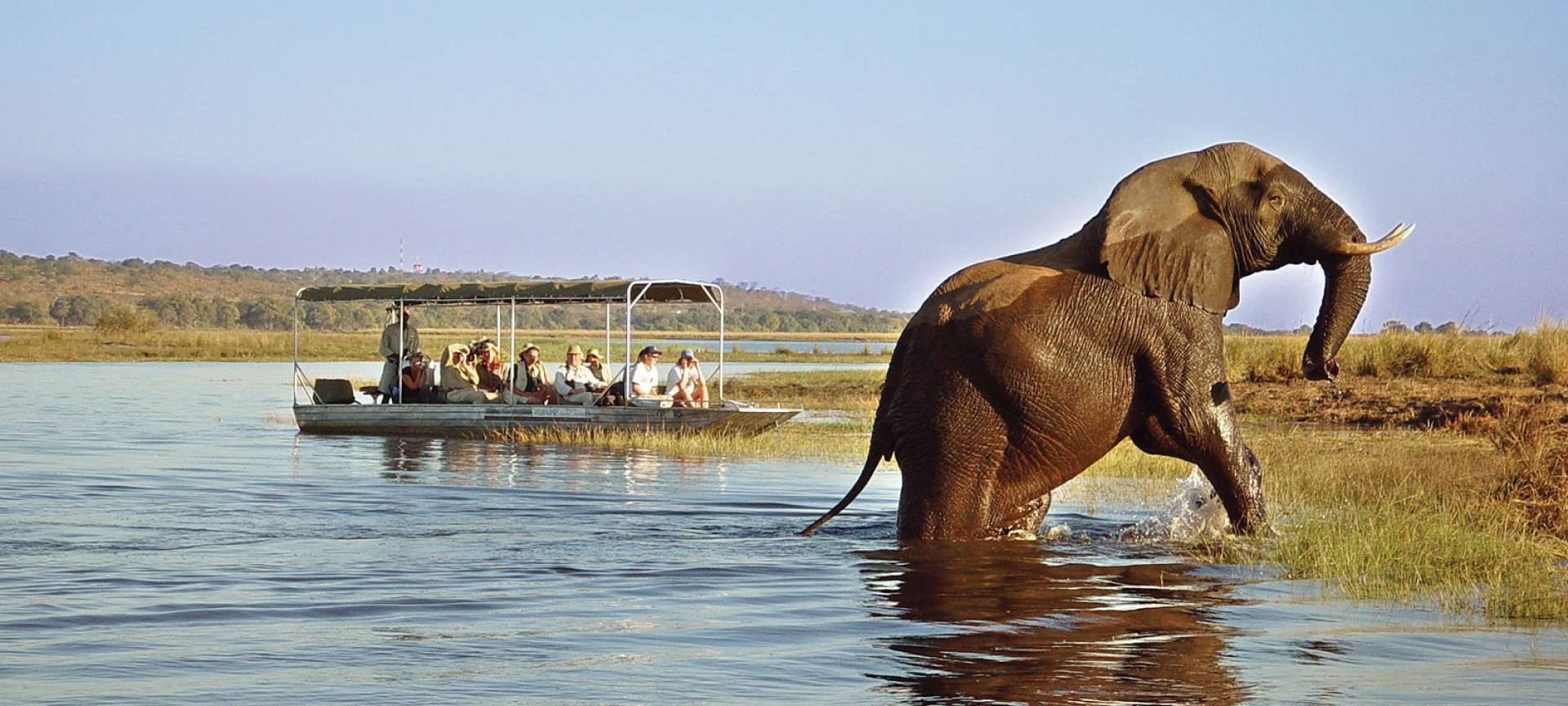 Travel with Peace of Mind
Plan your safari with confidence. Refundable deposits and flexible rebooking terms standard on your African safari.
Refundable
Rebookable
Flexible
Authentic
Why travel with us?
Recent reviews from travellers who planned and booked their Africa trips with Discover Africa Safaris
© Copyright Discover Africa Group