Amboseli National Park safaris, tours & holiday packages
Mount Kilimanjaro in every photo
Custom Amboseli National Park
Describe your dream trip
We'll source the best value
Book when you're ready
Amboseli is the perfect start or end to your safari, a must-see for any traveler visiting Kenya
That classic photograph of an elephant with a snow-capped Mount Kilimanjaro in the background that you see on coffee-table books? That's Amboseli National Park. The swamps here are the only source of water for the elephant during the dry season and the whole west Kilimanjaro/Amboseli ecosystem depends on water from the Amboseli springs and swamp. Observation Hill and Enkongo Narok Swamp are usually teeming with elephants, and there's good general game viewing, with plains game and even buffalo, cheetah and hyena.
Popular Amboseli National Park safaris
These popular itineraries can be customised to match your budget and travel dates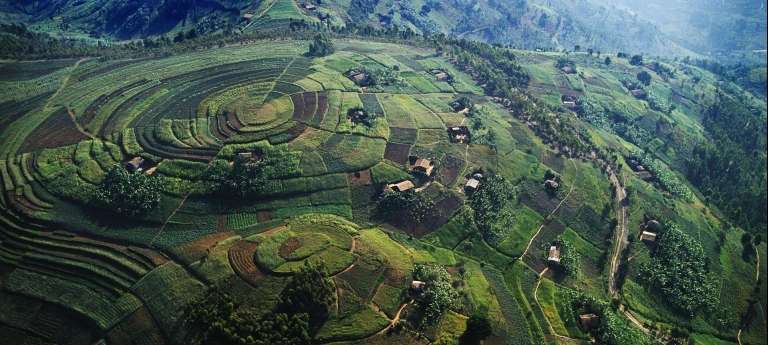 Enjoy East Africa's most celebrated highlights, from a snow-capped Mount Kilimanjaro, to sailing above the Serengeti in a hot-air balloon and meeting mountain gorillas
Price on Request
per person
13 days
Steve Conradie says
"Amboseli is a wonderful park. It could be harsh in the extreme dry season but you'll always be rewarded with great views and good sightings. Although I prefer it at the end of a safari it's also a great place to start a safari in Africa. "
More on Amboseli National Park holidays
The almost 400-square-kilometre national park, which used to be managed by the local Masai community, is part of a much bigger ecosystem that includes Chyulu Hills to the north-east, west Kilimanjaro to the south and Tsavo West to the east.
There are no fences to obstruct the free-ranging movement of wild animals between these areas, allowing for a higher carrying capacity – especially in a semi-arid vegetation zone where seasonal rains vary greatly. There are early flights to Amboseli from Nairobi's Wilson airport and you can easily combine a visit to the park with the rest of Kenya's south-western or south-eastern safari circuits.
Amboseli National Park Map
Amboseli National Park's location on Google Maps

Frequently Asked Questions about Amboseli National Park
What is a safari "bucket" shower?
Safari/bucket showers are common in mobile or tented camps where there is no permanent plumbing. They are an effective yet environmentally friendly way to shower where water is at a premium and provide plenty of hot water to wash… go there.
What is the accommodation like on safari?
Safari lodges have guest rooms similar to a hotel with en-suite bathrooms. They are comfortably furnished with all facilities normally associated with a 3-star hotel. Tented lodges have rooms which are tents on a platform and with a roof and… go there.
What languages are spoken in Tanzania?
Language The official language in Tanzania is Swahili but there are hundreds of other local dialects. English is the second official language and the country's commercial language. It is also the main teaching language used for all higher… go there.
Can I bring my children along on a safari?
Family safaris in Africa are a worthwhile and meaningful experience. Aside from spending quality time with your nearest and dearest under a wide blue African sky, a safari in Africa offers invaluable experiences including unique cultural… go there.
What vaccinations should I get?
This is all dependant on the countries that you will be visitng and due to the status of certain vaccinations changing at times, please consult our experts before getting vaccines. go there.
Is it okay to drink the water?
In some parts of Southern Africa it is safe to drink the tap water, however it is highly recommended to stick to bottled water (mostly supplied) during your trip as even drinkable African water is completely different in taste and… go there.
Reviews on our Amboseli National Park safaris
All details were covered, all staff and food excellent, service was perfect - would highly recommend for sure.
Ron
from United States of America
Excellent combination of calling to chat about plans and details, followed up with emailing of detailed information. Made all arrangements easy for us from the actual booking to payment procedures, exchange rate recommendations, visa advice,…
Saldrix
from South Africa
Two male lions tried to take on an older female lion. The alpha male recently died and they were trying to take over his pride. The female lion was having none of it and while the males tried to tag team her; she swatted her massive paw at…
Kay Oczkowski
from United States of America
Waking up at 5:00 am to a bumpy ride all the way to a hidden hyena den, was something I'll never forget. But the absolute best part was when the 1 month old cub peeked his head out to say hello. It was heartbreakingly cute.
Alana Krutoyarsky
from United States of America
I wish to say thanks to Megan for all your assistance in ensuring that me and my wife enjoy a wonderful holiday, a nice stay at the hotel with just minor issues, and the Hluhluwe Imfolozi park tour. We just wish to pass our gratitude for all…
Mokatse Itumeleng
from South Africa
It was great to work with Discover Africa and thanks so much for your help.
Lisa and Niall Shapiro
from Australia