Botswana might not have any endemic species of birds, but with its range of landscapes, from desert to delta, it's one of Africa's top birding destinations. There is a great seasonal variation in the birding too, so keen birdwatchers can enjoy spotting a vast number of species all year round.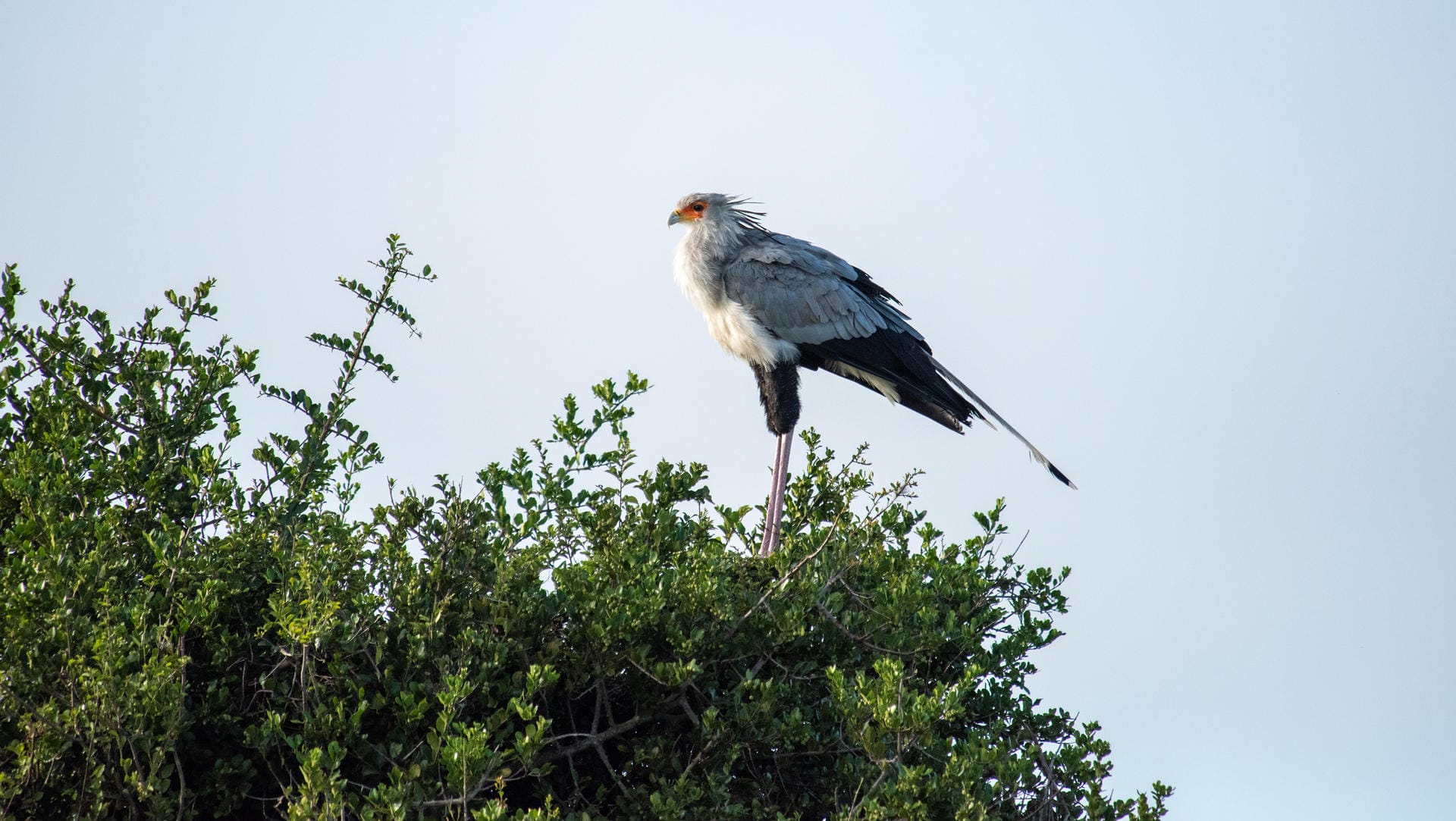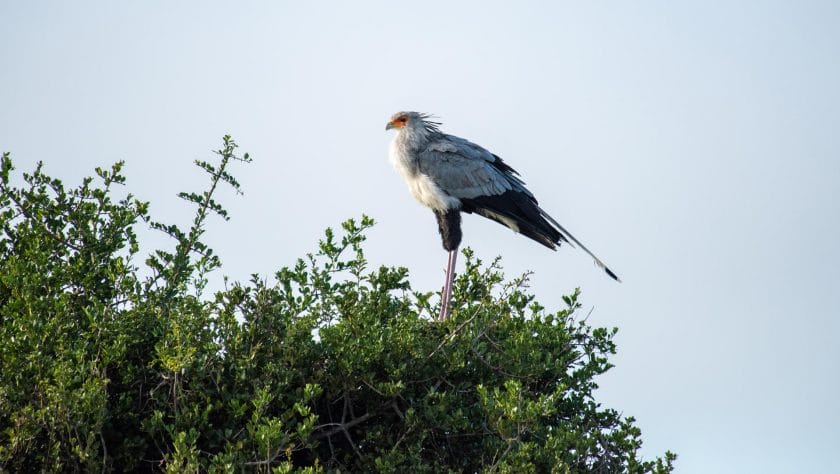 With nearly 600 bird species, a birding safari in Botswana is on every avid birdwatcher's bucket list.
When to Go Birding in Botswana
The best season for the highest number of species is during the spring and summer months from October to March in the Okavango Delta when the migrant species have arrived to nest in the lakes, swamps and marshes. There's such an influx of species that, by December, there are 20% more birds in the country compared to the winter months.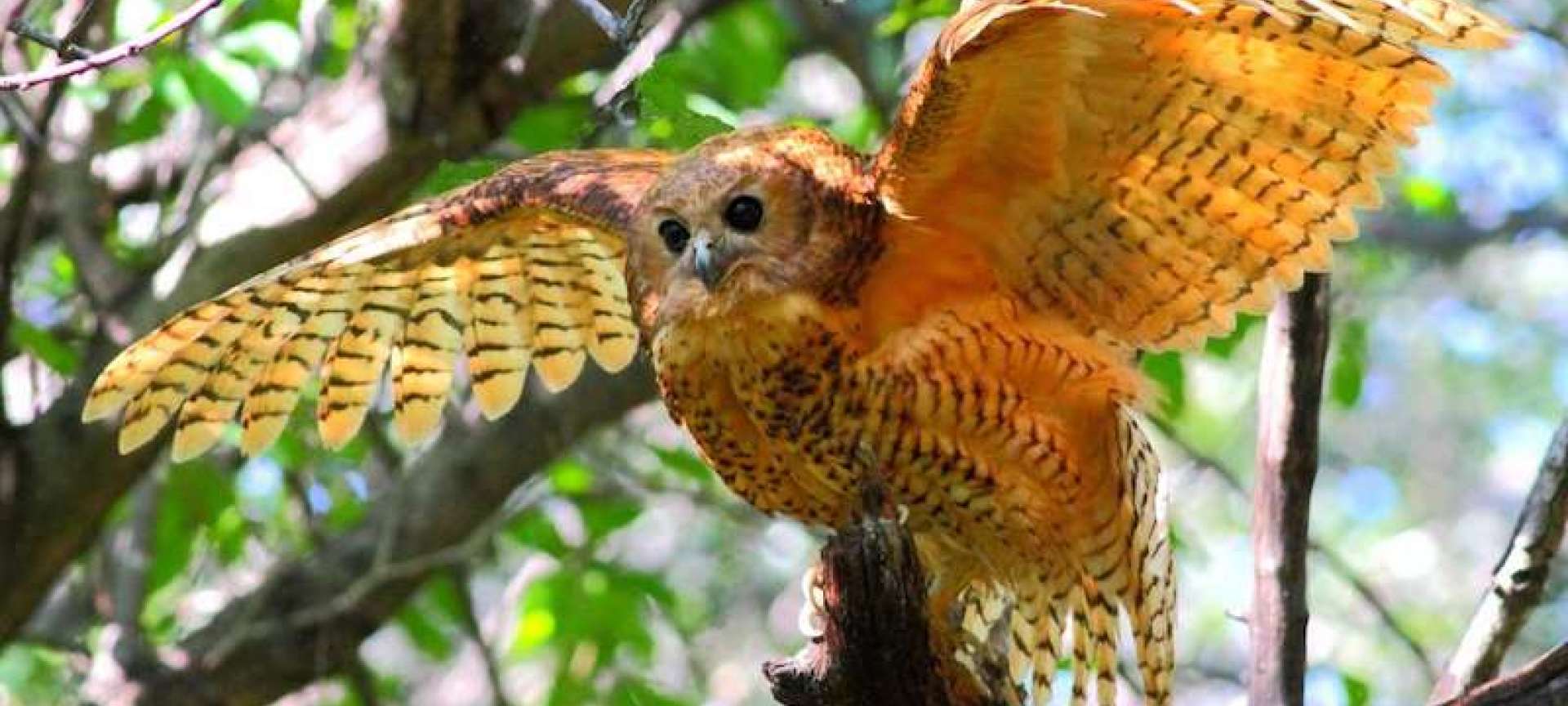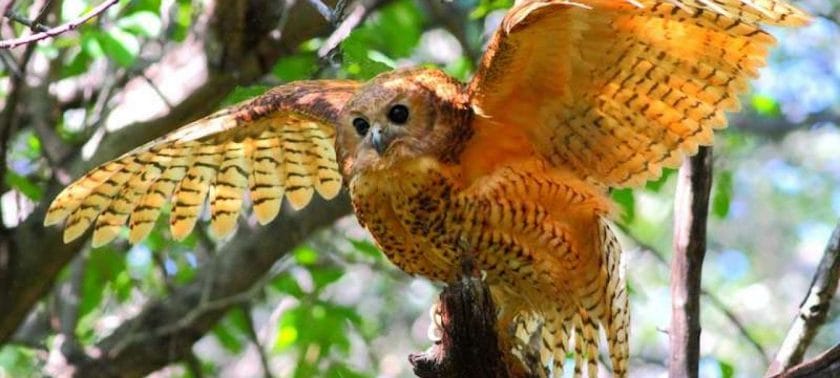 The heronry at Gadikwe Lagoon is shared by a variety of species and is active from July to March, although the busiest time is from September to December. Breeding colonies of herons are joined by yellow and saddle-billed storks, egrets, sacred ibis, marabou and swallows.
What are the Top Birding Sites?
Chobe National Park
The Chobe National Park in the northeast supports 450 species, Botswana's longest list. The Chobe River itself features inundated floodplains covered with reeds, riverine woodland and, further from the river, mixed broadleaved woodland.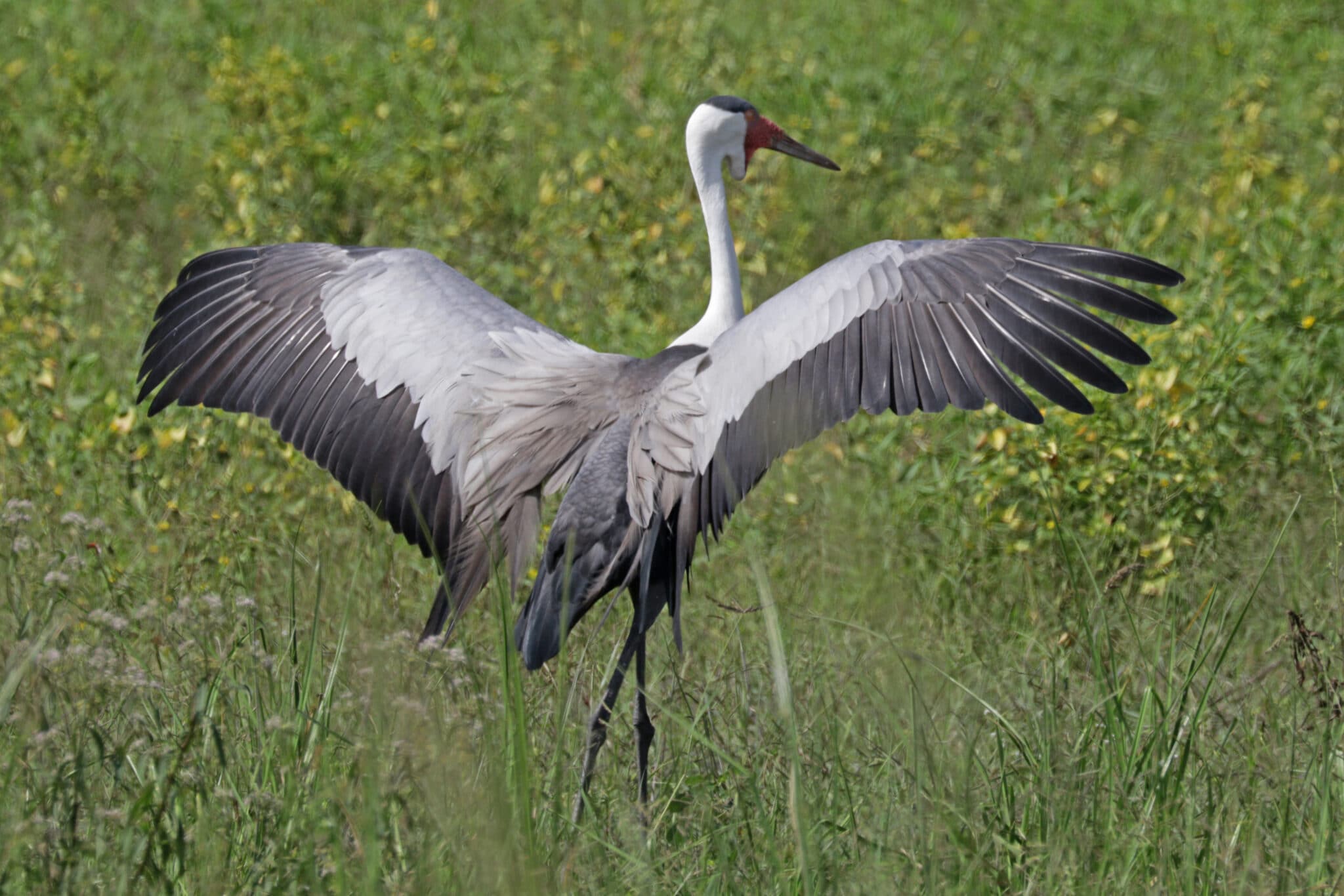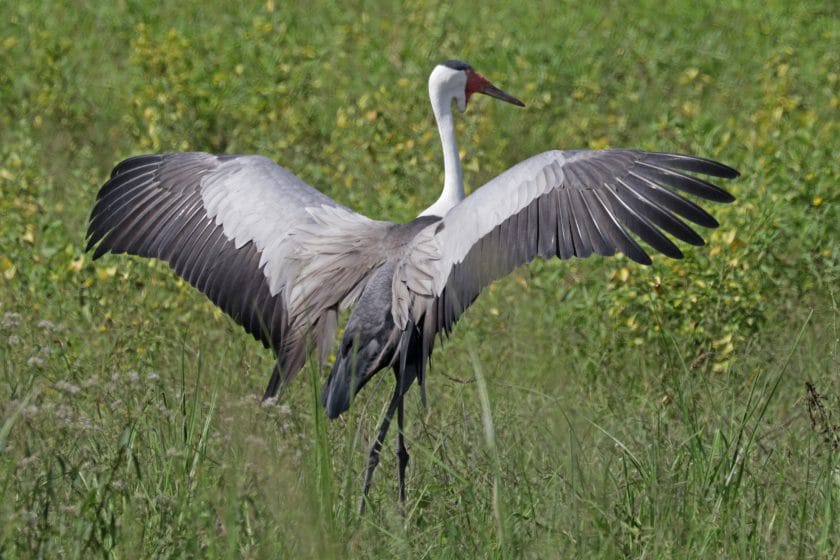 You can enter Chobe via the village of Kasane. All roads in the park are sandy tracks, so you'll need a 4×4 to get around. Special species include:
African FinFoot

White-backed Night Heron

Rufous-bellied Heron

Slaty Egret

Bradfield's Hornbill

Trumpeter Hornbill

Narina Trogon

Pennant-winged Nightjar

Racket-tailed Roller

Half-collared Kingfisher

Green-capped Eremomela

Angola Rock Thrush

Broad-tailed Paradise Whydah

Golden-backed Pytilia

Eastern Bearded Robin

Red-faced Cisticola

Collared Palm Thrush

Coppery Sunbird

Purple-banded Sunbird

Pink-throated Longclaw
Makgadikgadi Pans
In years when the rainfall has been high, a shallow alkaline lake system known as the Makgadikgadi Pans are formed. These pans are renowned for their large flamingo breeding colonies. All roads in the Makgadikgadi and Nxai Pans National Park can only be negotiated in a 4×4 vehicle.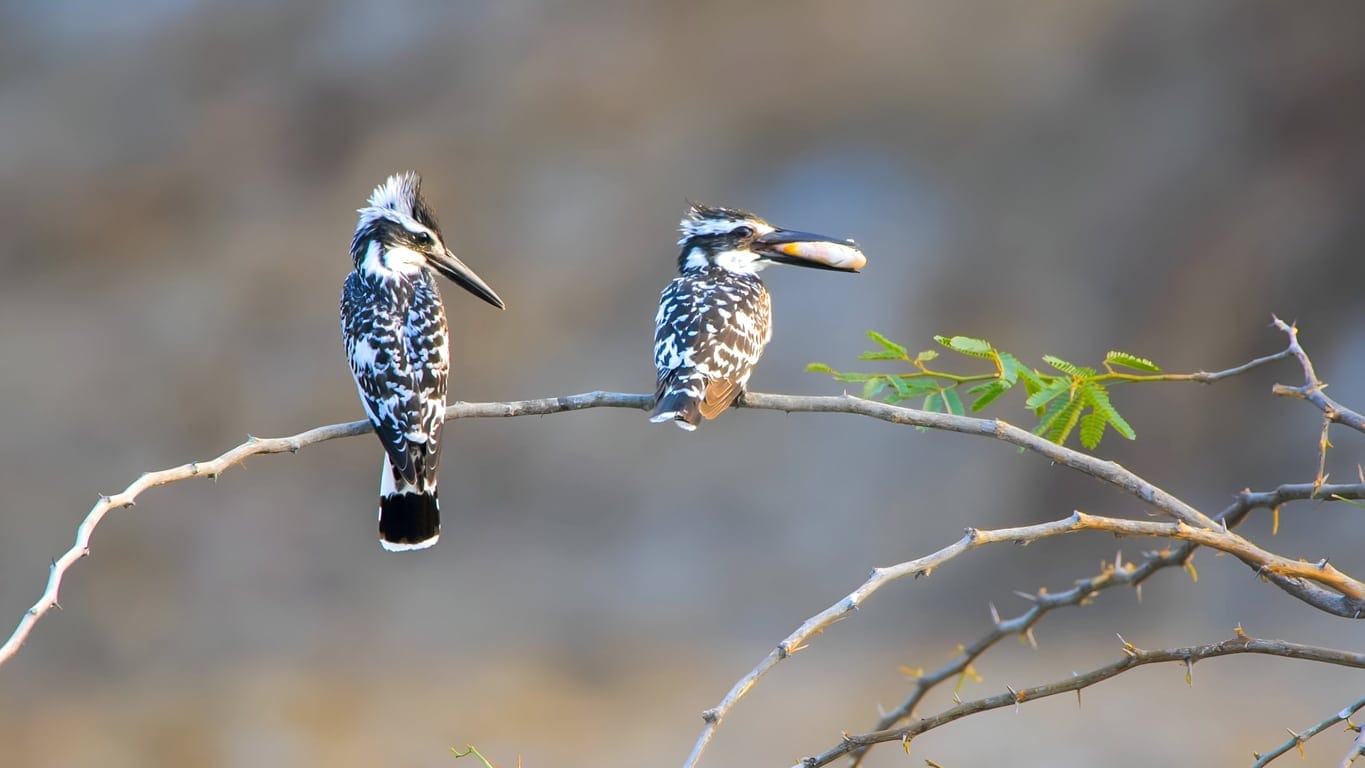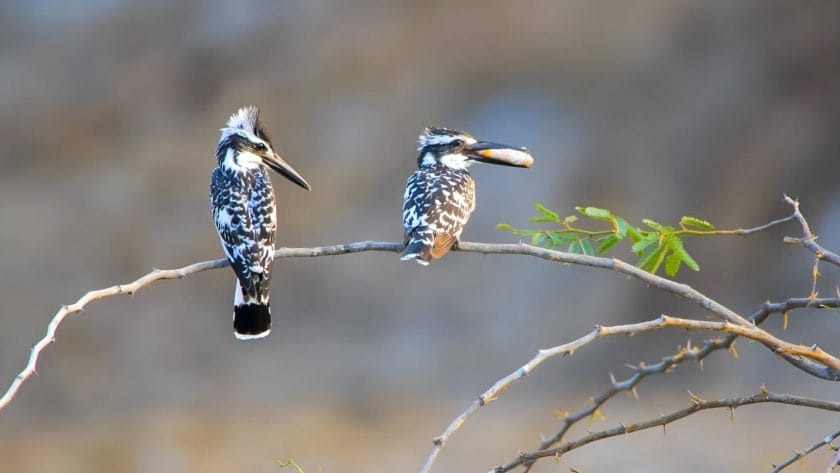 There are a number of very basic campsites in the park, but you'll need to bring your own water. Special species here include:
White Pelican

Secretary Bird

Montagu's Harrier

Pallid Harrier

Marshal Eagle

Tawny Eagle

Red-necked Falcon

Greater Kestrel

Lesser Kestrel

Red-footed Kestrel

Burchell's Sandgrouse

Yellow-throated Sandgrouse

Wattled Crane

Crowned Crane

Ground Hornbill

Bronze-winged Courser

Red-winged Pratincole

Black-winged Pratincole

Spike-heeled Lark

Pink-billed Lark

Rufous-naped Lark

Clapper Lark

Chestnut-backed Finchlark

Capped Wheatear 
Okavango Delta
In Botswana's northwestern corner you'll find the inland delta of the Okavango. Here the Kavango river creates a maze of channels, lagoons, and backwaters.
This creates the world's largest Ramsar site. Habitats vary from seasonally flooded open grasslands and palm fringed islands with tall stands of mature woodland to plenty of Papyrus and Phragmites, and lush riverine forests.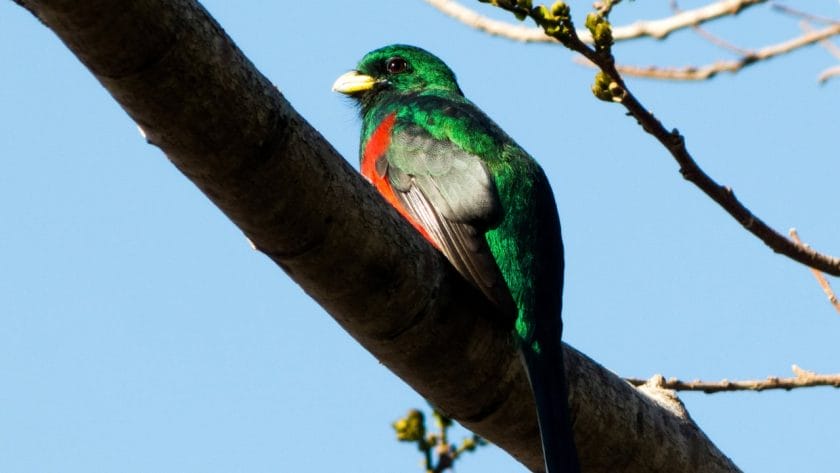 Most travelers will enter the delta via the town of Maun. The western delta, panhandle, and Moremi Game Reserve are accessible by car, but you'll want to travel by light aircraft to see most of the delta. Special species here include:
Wattled Crane

Slaty Egret

Pink-backed Pelican

Rufous-bellied Heron

White-backed Night Heron

Pygmy Goose

African Skimmer

Pel's Fishing Owl

Coppery-tailed Coucal

Pink-throated Longclaw

Red-winged Pratincole

Chirping Cisticola

Long-toed Plover

Swamp Boubou

Bat Hawk

Western Banded Snake Eagle

Long-crested Eagle

Southern Carmine Bee-eater

Narina Trogon

Brown Firefinch
Grab your binoculars and camera and look forward to filling up your birding books – a birdwatching safari in Botswana won't disappoint!