Mahebourg
A sleepy colonial city on the southwest coast with a pretty waterfront, Mahébourg hasn't seen large-scale tourist development, so it retains lots of authentic charm.
It's a great place to get a taste of real Mauritian life, see fishermen heading out on their wooden boats, and shop at lively local markets alongside an interesting museum, local eateries, and street food stalls, where you can chat with vendors while sipping on fresh coconuts and snacking on gato merveille (fried crispy dough served with tomato chutney).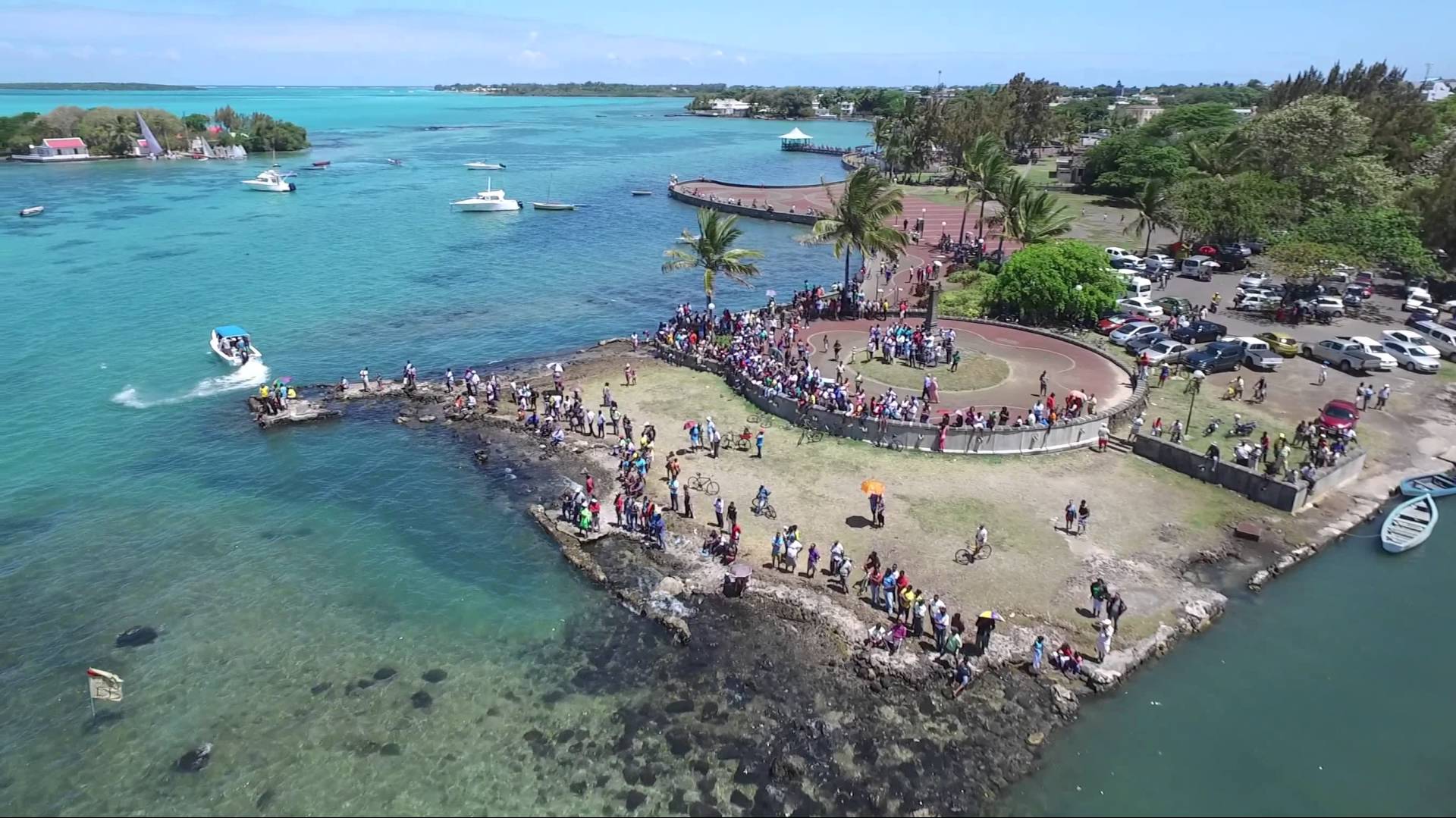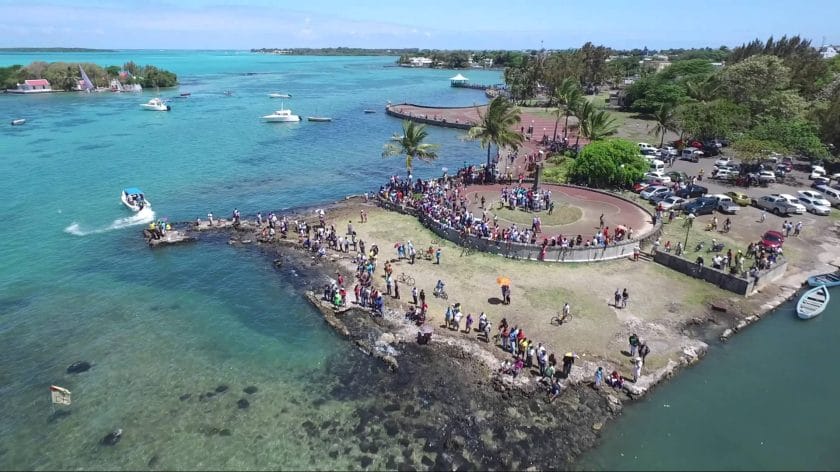 Mahébourg is the jumping-off point for boat excursions to nearby islands, while just outside of the city, Pointe D'Esny and Blue Bay are two of the most attractive beaches in southern Mauritius.
Both offer wildlife attractions. Offshore from Pointe D'Esny is an island nature reserve that is a must-do for those who want to get a glimpse into what wild Mauritius would have looked like before humans arrived, and the coral reef in front of Blue Bay is the top snorkeling spot on the island.
Mainly home to small guesthouses and no grand resorts, Mahébourg is best for low-key travelers looking for budget-friendly lodging away from the crowds.
Highlights
The top activity in Mahébourg is a boat trip to explore the idyllic islands that lie just offshore – the perennially popular Île aux Cerfs to the north, as well as Île aux Aigrettes, Île aux Vacoas, Île aux au Phare and Île aux de la Passe.
The boat trips take half or a whole day and include stops for swimming, snorkeling, and a barbecue lunch.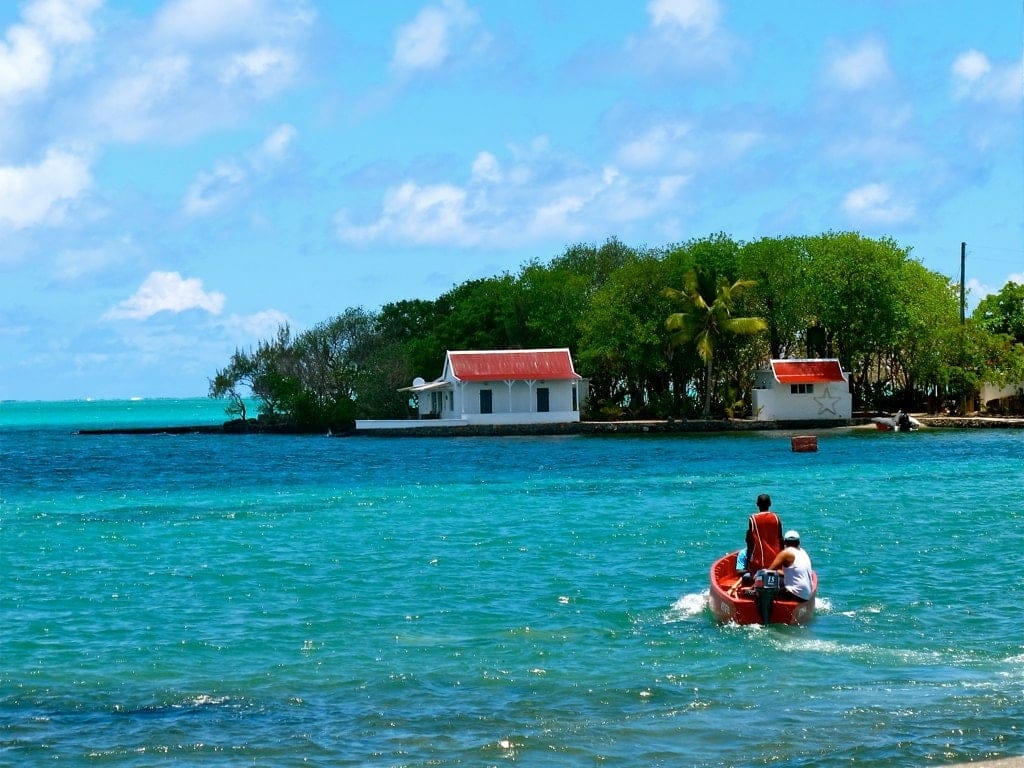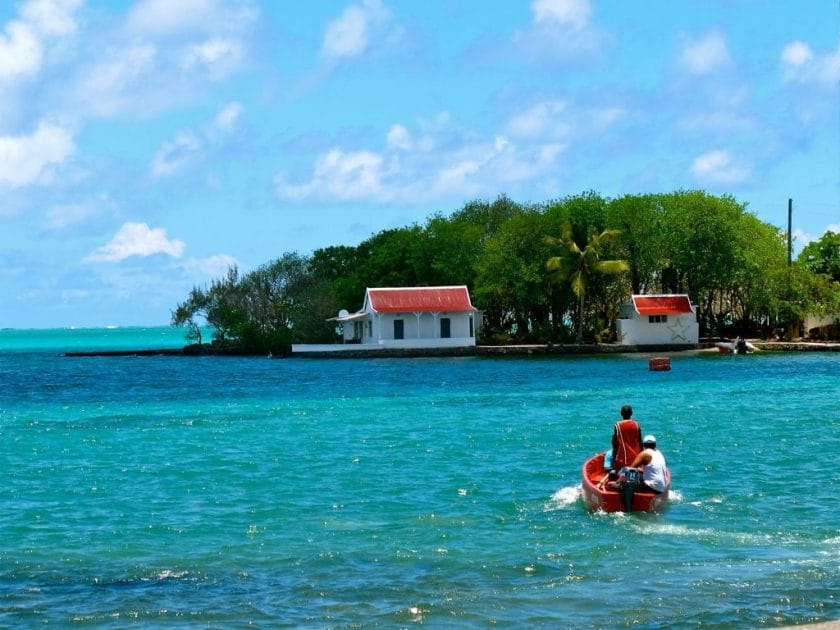 Visit the Monday Market for an authentic Mauritian shopping experience and tasty, fresh street food. Try the unofficial national dish of dholl puri (flatbreads topped with curried split peas and chutney), gateaux piments (fried chili bites), and samosas filled with spicy potatoes.
Learn about Mauritius' fascinating past at the National History Museum, which houses artifacts rescued from old shipwrecks and a mixture of interesting treasures, from pirate swords to centuries-old maps.
Just south of the city center, Pointe D'Esny is a picturesque sugary-white kilometer of sand flanked by calm turquoise water.
If you want peace and quiet, it's a good place for beach lazing, but nature lovers should definitely not miss doing a tour of the offshore Île aux Aigrettes, an island nature reserve that protects endangered indigenous species such as pink pigeons and Aldabra giant tortoises, as well as Mauritian fruit bats – the only native mammal on the island.



Pointe D'Esny leads onto Blue Bay, where you can experience the best snorkeling in the protected Blue Bay Marine Reserve, home to the island's largest coral reef.
Just a few meters from the beach, you'll be able to spot up to 72 species of tropical fish, including surgeonfish, parrotfish, clownfish, trumpetfish, and, if you're lucky, sea turtles too.
You can also sail on a glass-bottomed boat to explore the reserve and the islet of Deux Cocos, which lies within the park.
Practical Advice
With many beachfront properties closing off access to the beautiful Pointe d'Esny beach, finding the way to the sand can be tricky if you're not staying in a hotel or resort. A public path heads to the beach from the road – look for it in the middle of Pointe d'Esny.
If you go snorkeling in Blue Bay, remember to wear reef-safe sunscreen to protect the coral reefs from further damage. You don't need to do a boat trip to go snorkeling in the reserve – you can enter from the shore.
The best spot to get into the water is at the western edge of the public beach.
With family-friendly boat trips and incredible snorkeling in Blue Bay, Mahébourg is an excellent destination for kids and family holidays.
Mahébourg is ideal for travelers on a budget, with many affordable lodging options like small family-run guesthouses. It's a good base for solo travelers who prefer a quiet ambiance over a buzzing nightlife.