Grand Baie
On the northern end of the island, busy and buzzing Grand Baie is the centre for tourism in Mauritius. This is where all the action happens: the seaside town is packed with bars, nightclubs and restaurants, shops and expansive resorts. Ocean activities are the focus here, with an array of water sports and experiences to suit just about everyone, from the underwater sea walk – a wonderful alternative to scuba diving –
to deep-sea fishing. Grand Baie is also a great jumping off point for exploring the islands that lie to the north of the coast on day trips by catamaran or boat.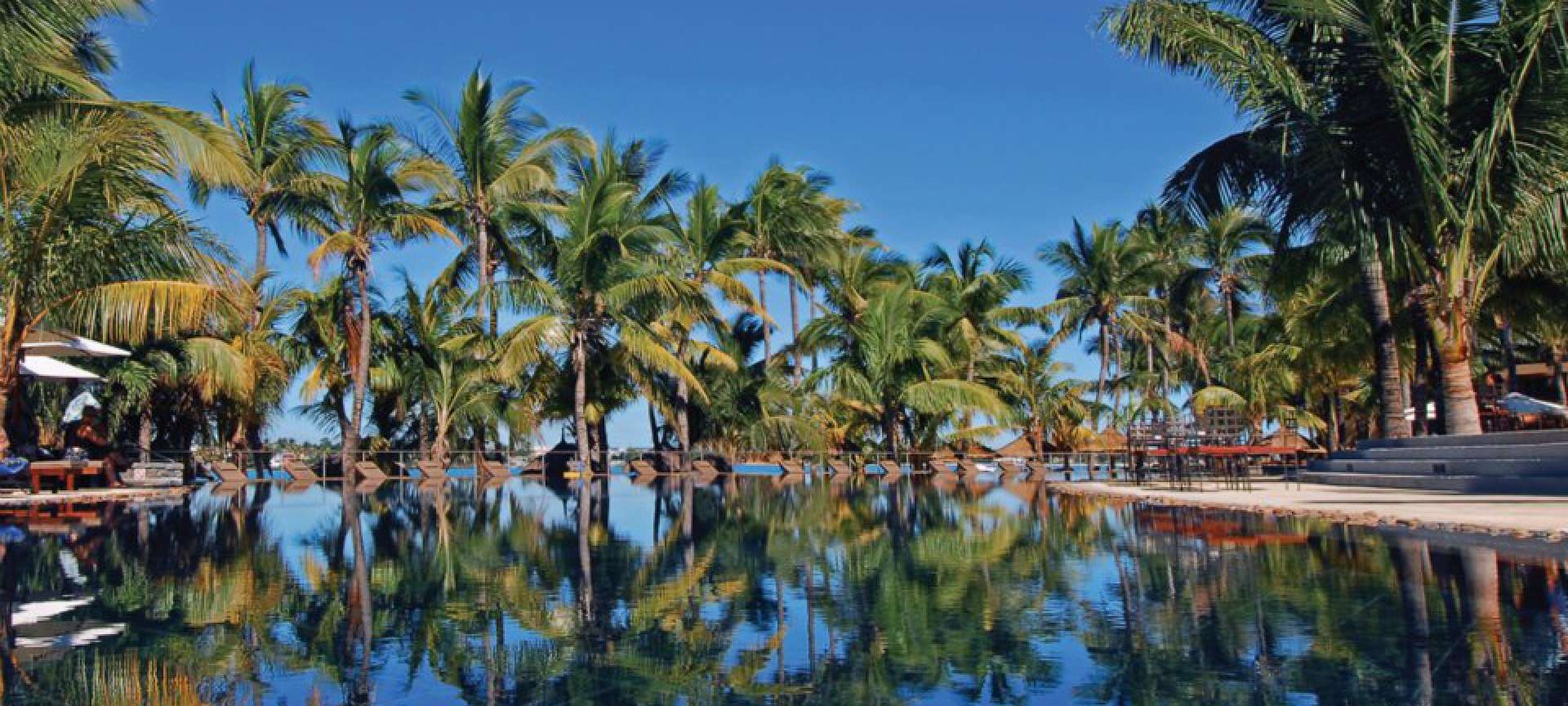 If you'd like to be close to Grand Baie without staying in the thick of things, nearby Pointe aux Cannoniers is a quieter alternative.
Highlights
While Grand Baie's main beach sees a lot of boat traffic and isn't ideal for swimming, there are plenty of beautiful beaches a few kilometres away north and south of town. The firm favourites are La Cuvette, a pretty stretch of sand with some shade and some great street food options and Péreybère (a good snorkelling spot) to the north, and to the south: Mont Choisy – popular with locals on weekends – and Trou aux Biches, a two-kilometre stretch of perfect sand which is rated one of the best beaches on the island.

There's a smorgasbord of water sports and ocean adventures on offer in and around Grand Baie with more than enough options to fill your entire holiday. Take your pick from water skiing, yachting, deep-sea fishing trips, windsurfing, catamaran cruises and sailing trips. The town is also an excellent place to organise some underwater activities: there are some excellent scuba dive sites just off the coast from Grand Baie such as the Aquarium and Whale Rock, where you may be able to spot hammerheads, and you can easily organise snorkelling trips to close by reefs. For something totally different there's the Solar Undersea Walk – the next best thing to scuba diving – where you walk underwater for nearly half an hour in a diver's helmet. It's a great option for kids who can't yet dive, as the minimum age limit is seven – just be sure to book a day ahead during the busy months. For children above the age of 16, there's the underwater scooter: a motorised form of diving that doesn't require any diving experience. One way to see the underwater life of the ocean without getting wet is on a semi-submarine: you'll be submerged under the ocean to see the marine life of the reefs.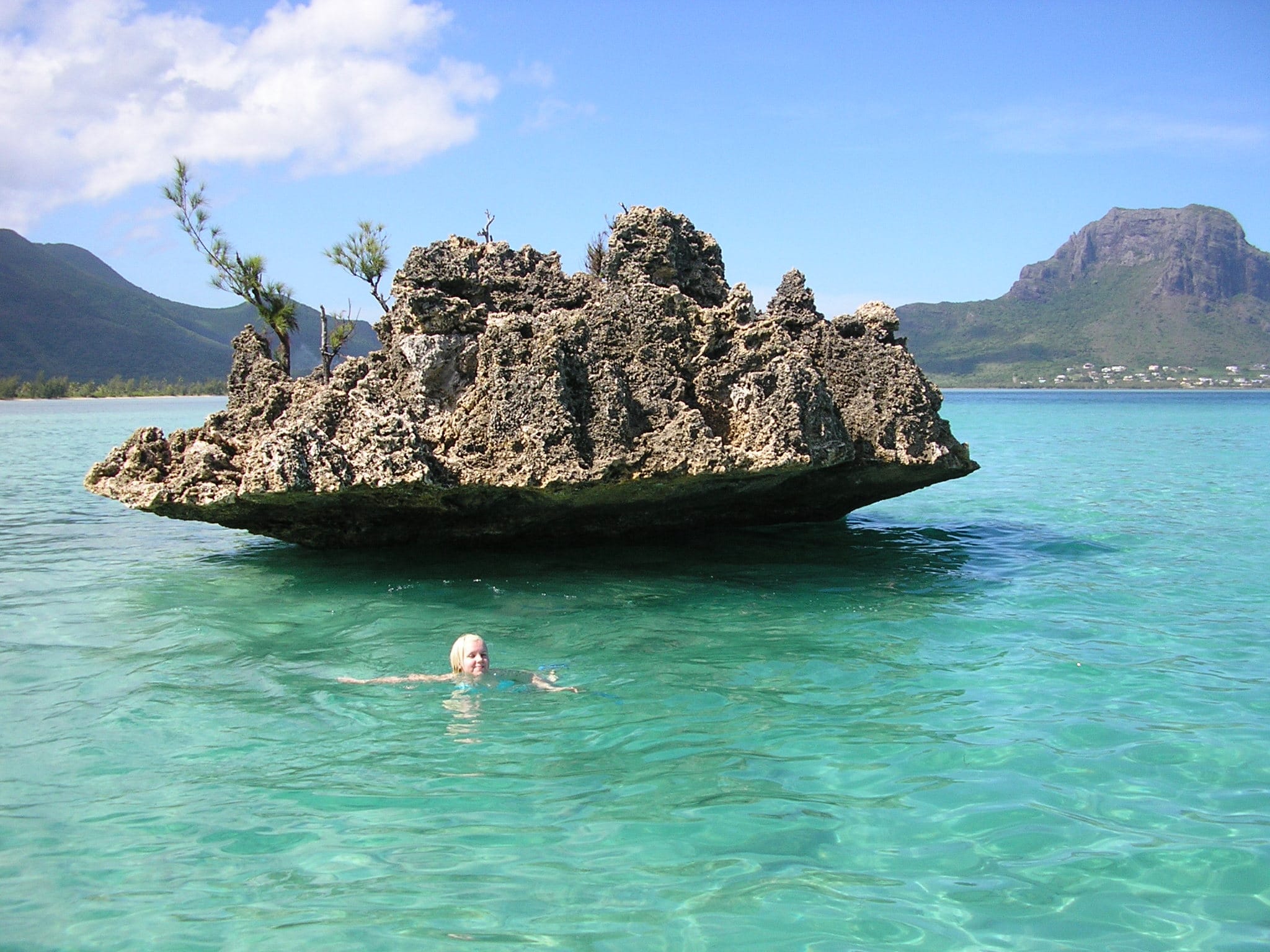 Exploring Mauritius' offshore islands and islets is a top activity on the north coast, and it's a super activity for both families and solo travellers. Boat and catamaran trips take you on half or full day excursions to visit Île Plate, which has a lovely beach to explore, Coin de Mire, a nature reserve with rare species, and Île Gabriel where you can go snorkelling. A bit further afield are Île Ronde and Île aux Serpents, which you can't land on but can sail and snorkel around them.
Grand Baie has the best food scene on the island, and it's an ideal place to go on a food safari to explore the island's flavours and cuisines: restaurants offer everything from Mauritian Creole and seafood to Chinese, Indian and Italian food, while street vendors sell delicious (and cheap) snacks such as gateaux piments – fried chilli bites – fresh coconuts, spicy curries and sliced tropical fruit.
Practical Advice
If you're staying in a self-catering apartment or house, head to Grand Baie's beach every day at 4pm to buy the catch of the day from local fishermen and cook up a fish feast at home.
Grand Baie is a great year-round destination, as the wind here is generally offshore, and the beaches in the area are sheltered from the wind – especially during the winter months of June to August.
If you're not renting a car on your Mauritius holiday, then Grand Baie is a good place to base yourself, as there's plenty on offer in the town in terms of restaurants and activities, and it's well connected by buses to the rest of the island.
Grand Baie will appeal to almost all types of travellers: it's great for families, with loads of child-friendly activities and family hotels; solo travellers looking to meet people and be part of a buzz will enjoy the lively dining and drinking scene, and adventure seekers have loads of exciting water sports and other outdoor adventures right on their doorstep.
If you prefer a quieter atmosphere and a less developed beachfront, Grand Baie is not going to be your ideal pick of destination in Mauritius: instead choose a resort or hotel on the east coast or southern coastline.