Flight Over the Okavango Delta
There is no better way to grasp the region's remoteness than by flying over the iconic Okavango Delta in a light aircraft/helicopter. From the air, the wetland landscape is woven together with great intricacy. Serpentine channels cut through emerald carpets of marsh, spilling into lagoons with pods of hippos.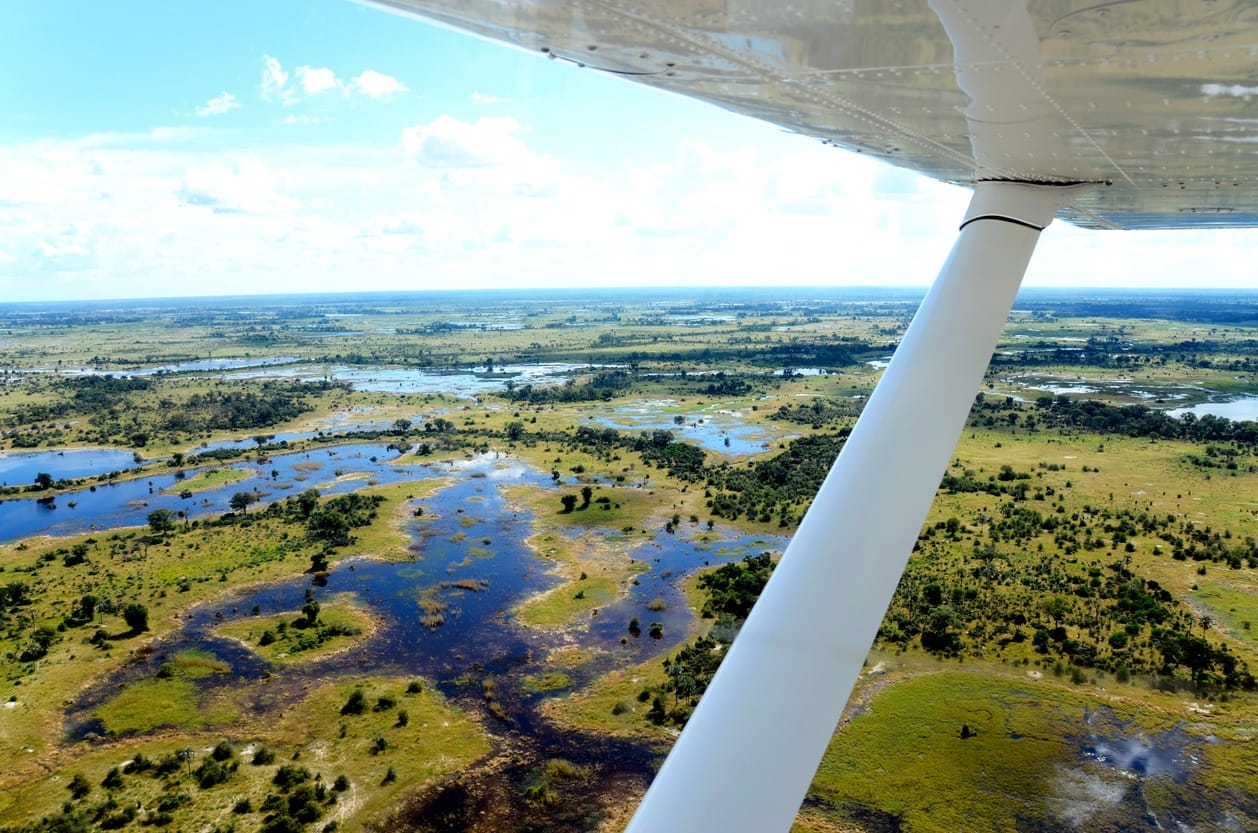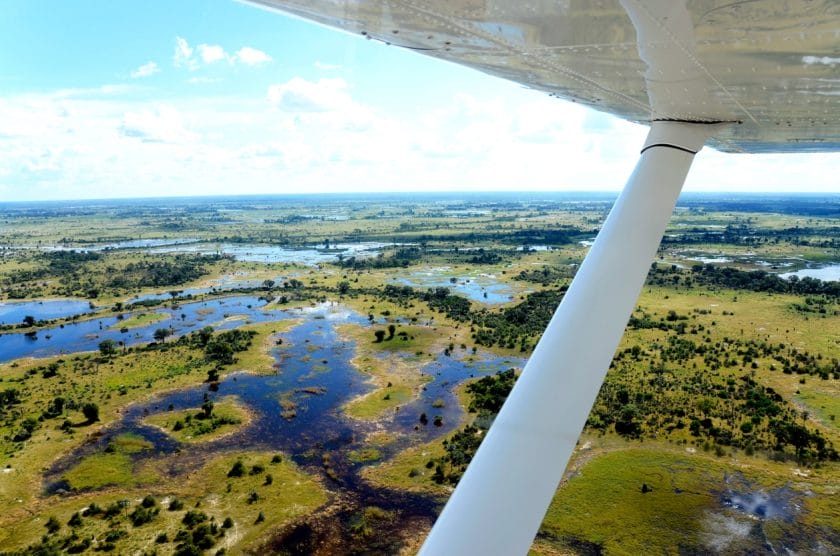 Winding streams twist and loop, diverging into lazy pools and vast plains scattered with islands. Palm trees hug the islands' outer banks, encircling white-sandy grazing grounds speckled with impala, zebra, wildebeest, and buffalo.
Animal tracks criss-cross through dry wooded areas and continue through shallow waters where black and orange silt marble the sand.
It's common to see lechwe splashing over swampy ground and large herds of elephants. Sometimes giraffes gallop awkwardly across savanna plains with their characteristic slow-motion gait or families of zebra frolic in patches of sand.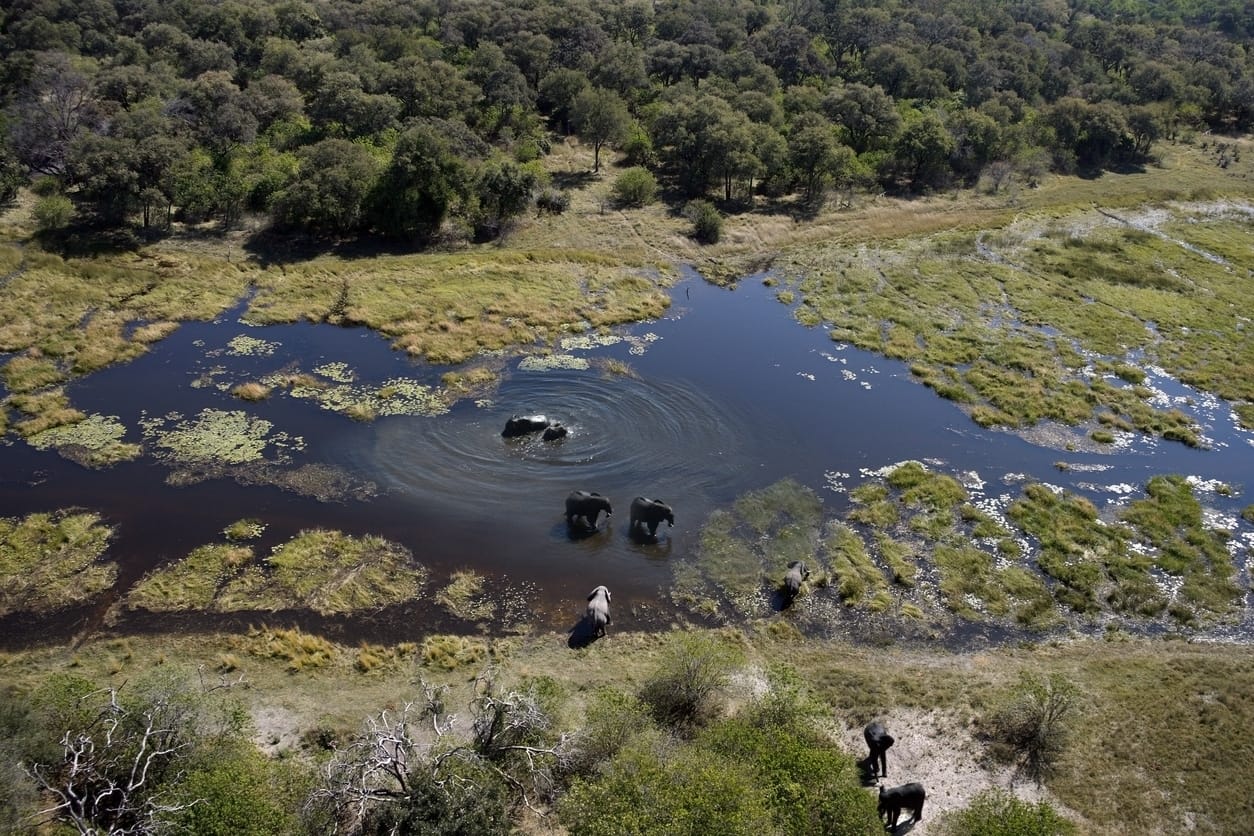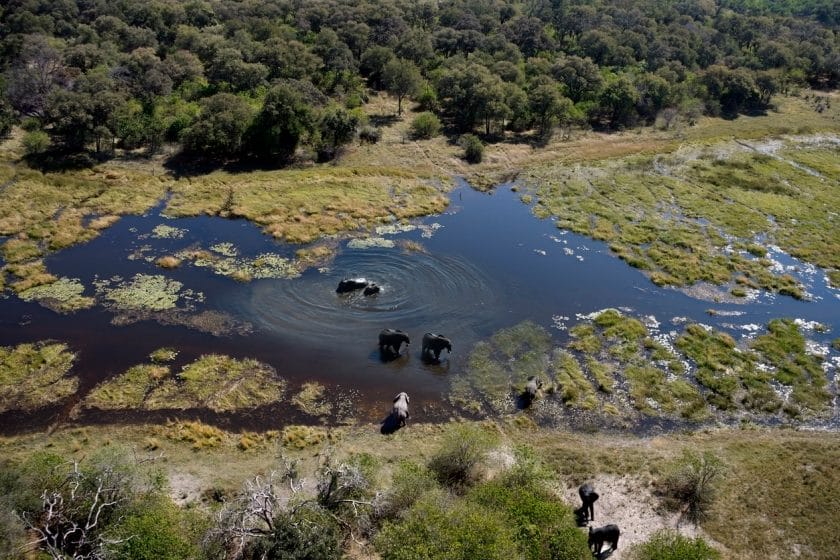 A flight from Maun is mandatory to reach most Okavango Delta luxury camps and lodges, but many travelers also book additional scenic flights. Most flights leave from Maun (the small tourist town known as the "gateway to the Okavango").
After taking off, there is an expanse of mopane veld littered with homesteads and cattle before the plane reaches the buffalo fence, and finally, the Okavango Delta in its full splendor.
Once the plane crosses the buffalo fence, there is more chance of spotting wild animals, and slowly but surely, the landscape transforms into a watery wonderland. Winter is the best time for a scenic flight over the Okavango Delta.