South Africa and Botswana are neighboring countries offering superb wildlife sightings, top-class camps, and lodges. Still, there are several differences to remember when choosing one safari destination over the other.
A safari in South Africa lacks the rugged remoteness of a Botswana safari. Still, private concessions like those in South Africa's Sabi Sands are a reliable option for those eager to see a maximum amount of wildlife in a short time.
Unlike Botswana, South Africa's game reserves are all fenced. This fencing limits the natural migration of animals within the ecosystem but results in a higher concentration of game, especially big cats.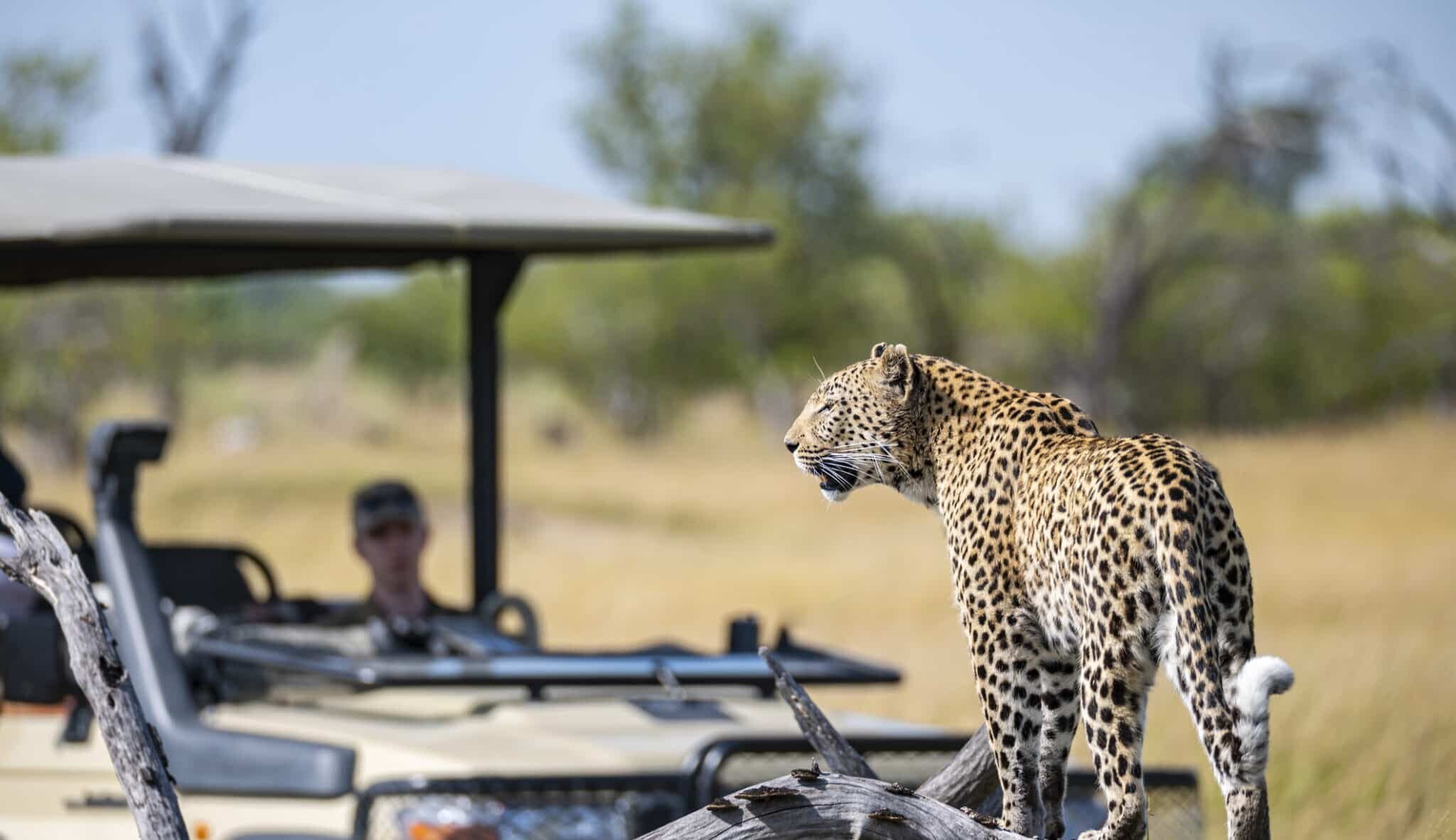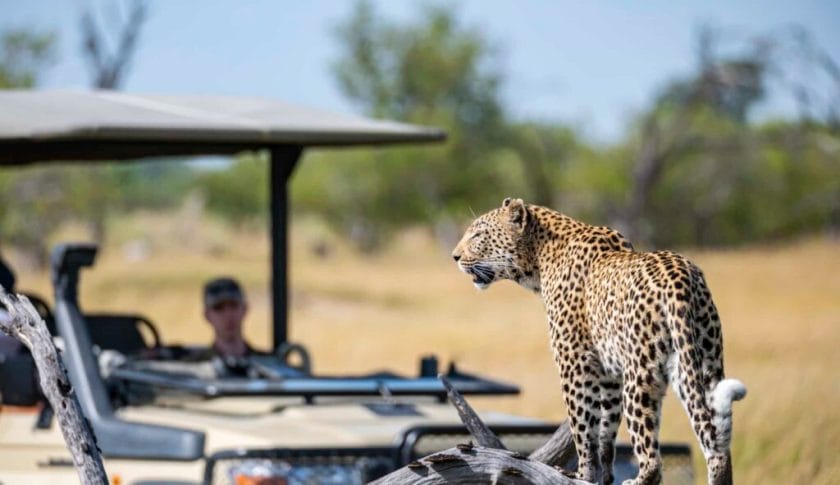 Botswana's game viewing, while excellent, can be unpredictable at times, as animals migrate according to the seasons. South Africa has several private concessions that offer a very exclusive, intimate safari experience on par with Botswana's. Still, these areas are much smaller, so guests do not get exposed to the same variety of habitats as on a Botswana safari.
South African campsites like those in the Kruger National Park tend to be crowded, especially during school holidays. South African game reserves are mostly accessible by car, and few require a 4×4 vehicle. In contrast, a 4×4 is absolutely necessary to negotiate the thick Kalahari sand tracks in many of Botswana's wild areas.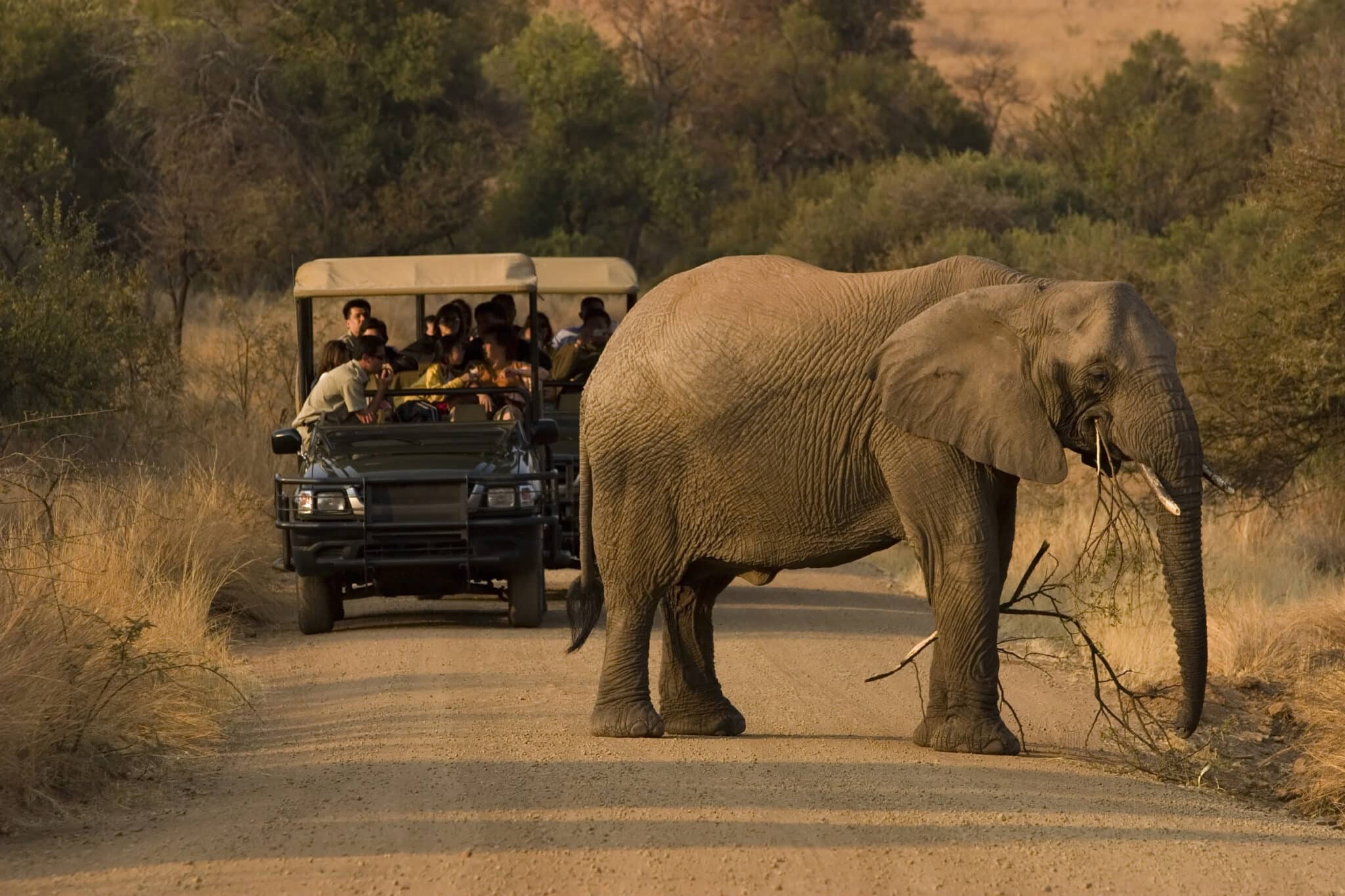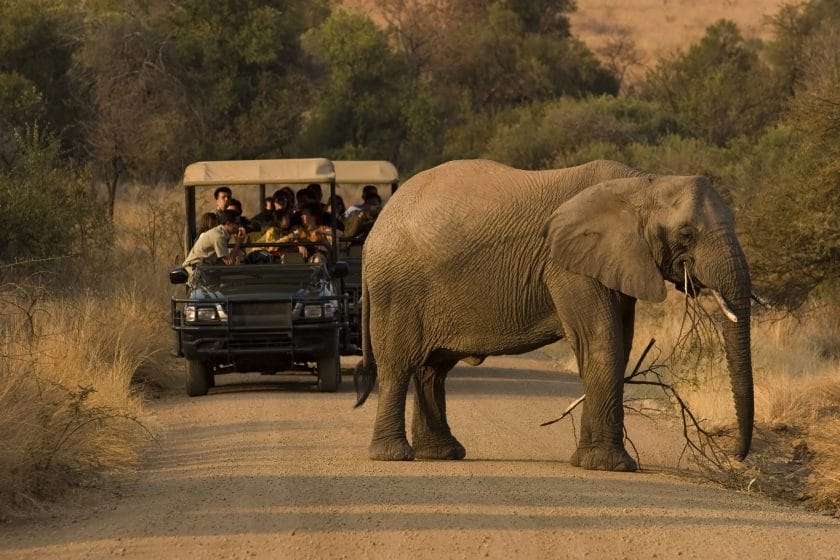 Botswana, with its simpler infrastructure and small remote towns, has a charming 'real African' feel, while the plentiful shops in South Africa, even within the Kruger National Park, make stocking up on supplies very convenient.
A South African safari is generally the cheaper route, with more choices regarding mid-range accommodation options. On the other hand, Botswana only offers two options – camp or stay in a luxury lodge, and most luxury Botswana lodges are only reachable by light aircraft, so it's essential to pack light.
Booking for a camping safari in Botswana must be done at least a year in advance as campsites are limited. In contrast, you're far more likely to get away with last-minute bookings in South Africa, although booking ahead is always the wiser option.