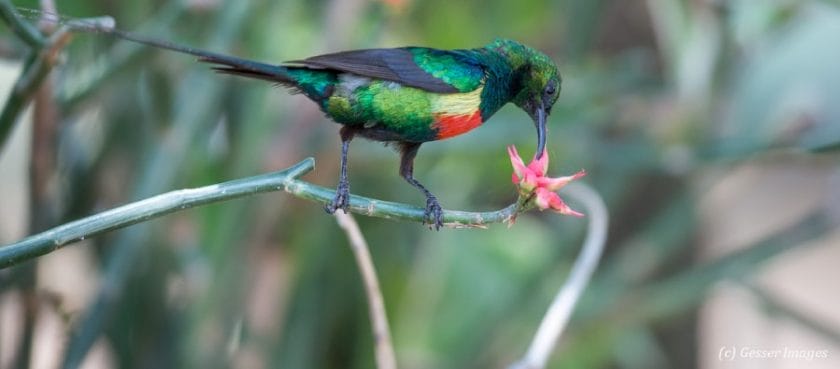 Highlands and medium-altitude regions, for instance Kigali, Lake Kivu and Volcanoes and Nyungwe National Parks, are warm to hot by day, and comfortably cool by night.
Low-lying Akagera National Park is hot by day, and warm by night.
April is the middle of the main rainy season and the wettest month in many parts of the country. Monthly rainfall is around 150-200mm.
April is possibly the worst month for tracking gorillas and chimpanzees, since conditions tend to be very wet underfoot and there are showers most days. That said, plenty of people do track gorillas in April and you've a better chance of a last-minute permit. Climbing the volcanic peaks of the Virungas will be tough at this time of year.
For birdwatchers, March and April are probably the best months to visit Rwanda, partly because resident birds are boosted by a large number of passage migrants, but also because it is the main breeding season, and several species are at their most colourful and conspicuous.