Rwanda Honeymoon
Rwanda would have to rank as a pretty offbeat choice for a honeymoon or romantic holiday destination. That said, active outdoors-oriented couples might find it an ideal place to combine activities such as gorilla tracking, mountain hiking and game drives.
While Rwanda has a strong sense of adventure, it also has a high level of luxury. In that sense, it's a true safari destination. Couples may cuddle up in wonderfully private lodges and camps located in stunning surroundings with fauna, unlike anything you'll find stateside—not to mention Pinterest-worthy décor and superb cuisine—on this bucket-list excursion.


It's extraordinarily green, and not just in terms of the hues you're surrounded by. The country is a global leader in sustainable development, employing a variety of intelligent approaches to safeguarding the planet's resources.
The Most Romantic Resorts in Rwanda for your Honeymoon
Eco safari accommodations, luxury lodges in the foothills of volcanoes, and lakeside retreats are all available for on a Rwanda honeymoon. With so much to see and do in this unique country, here are five of the most romantic Rwanda honeymoon resorts that every newlywed couple should consider visiting.
Governors' Sabyinyo Silverback Lodge
The Sabinyo Silverback Lodge is a five-star hotel located near to the Volcanoes National Park. The lodge's gorgeous mountaintop position is romantic, calm, and peaceful, making it the ideal place to stay while gorilla tracking.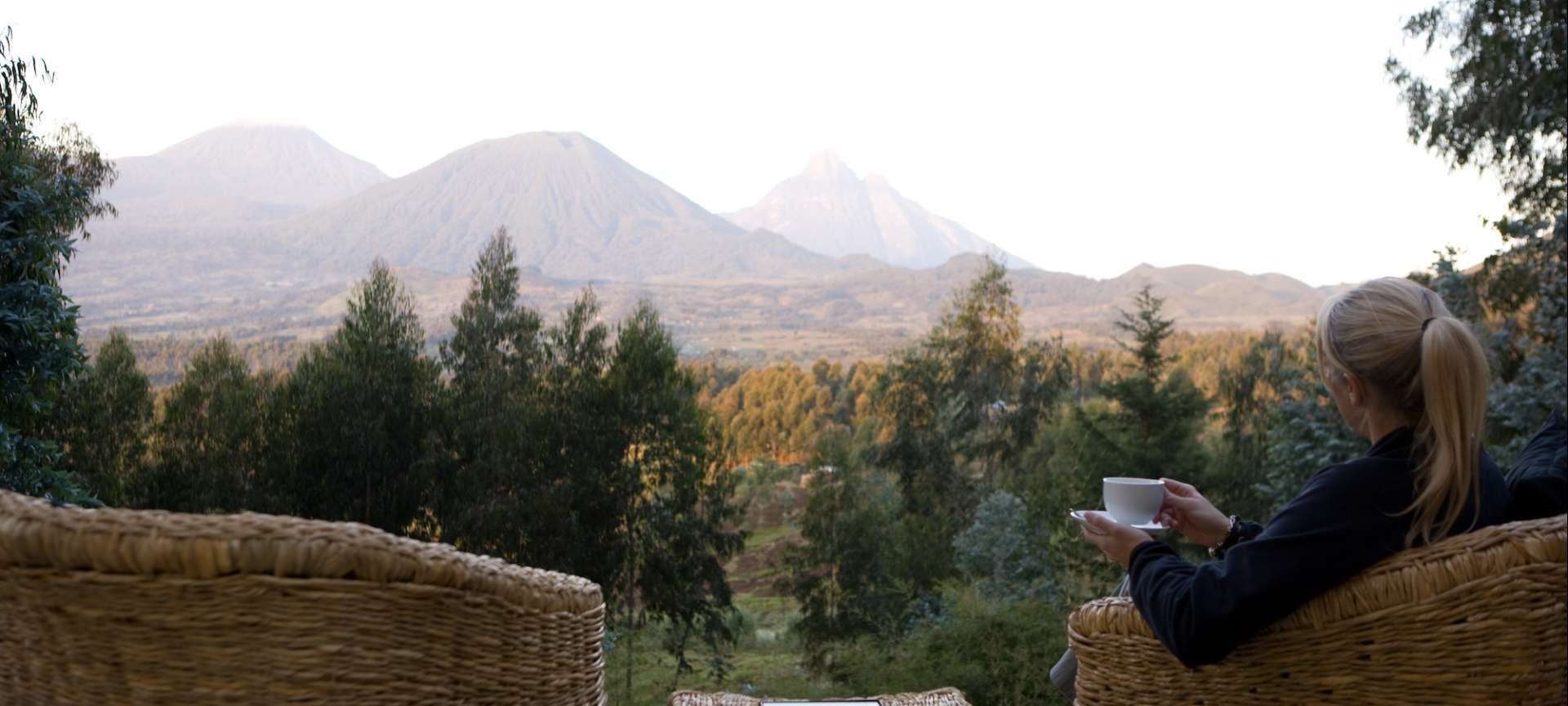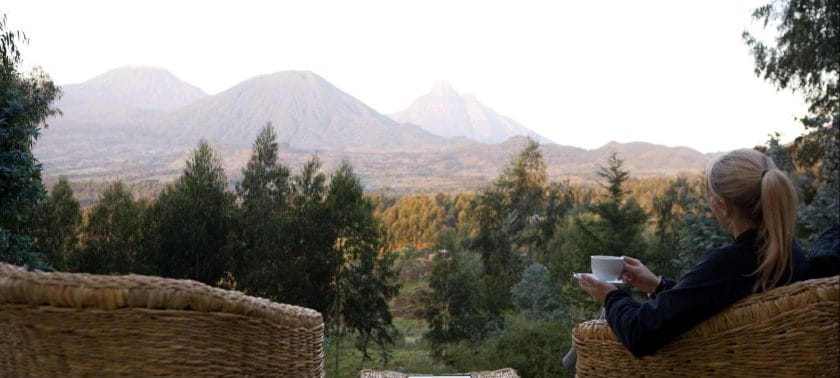 The isolated rooms are equipped with modern comforts, and the service goes above and above with morning coffee and tea room service, an all-inclusive meal plan, and truly individualized care for your Rwanda honeymoon safari experience.
Kigali Serena Hotel
The five-star Kigali Serena Hotel is designed around a polished granite atrium that highlights the best of Rwandese cultural art and is conveniently positioned on one of Kigali's most picturesque boulevards.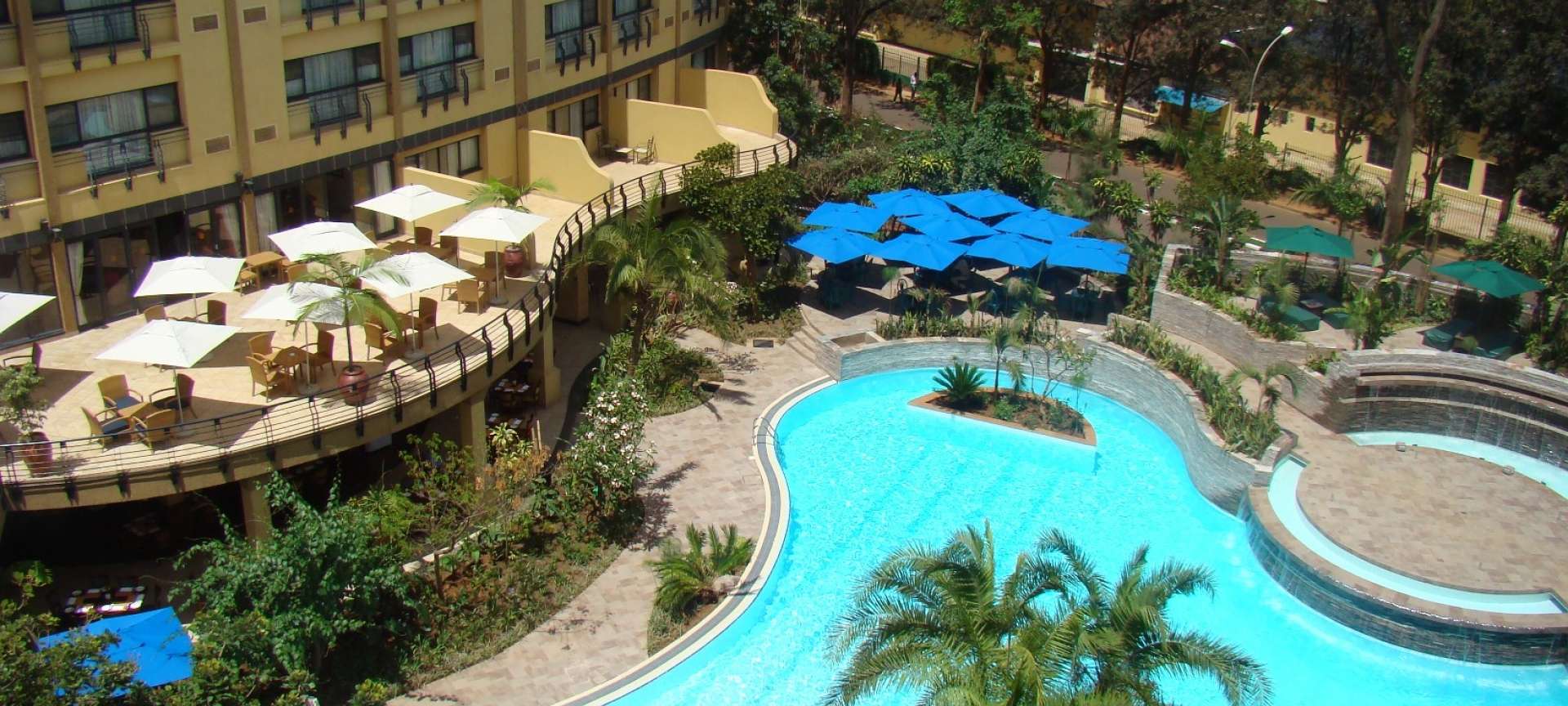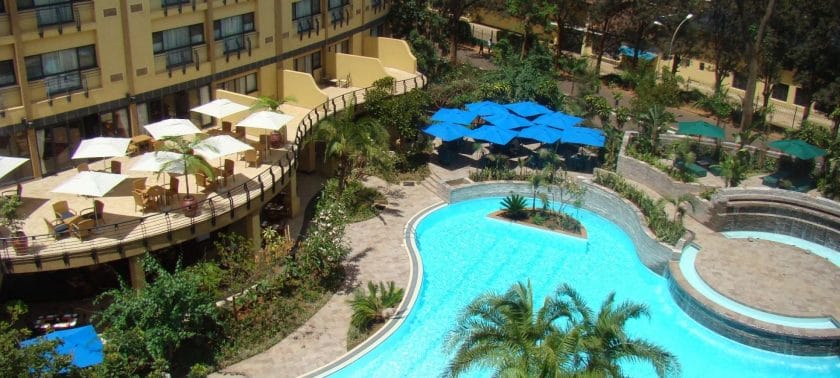 The hotel's Executive Lounge and Bar, which opens onto a large sundeck overlooking the freshly renovated swimming pool, is relaxed yet sophisticated.
Virunga Lodge
Virunga Lodge is a Volcanoes Safari-run hotel in Musanze, within an hour's drive from gorilla tracking. Thatched roof buildings, massive stone walkways, and roaring fireplaces lend a delightful Rwandan feel to the rooms and communal areas, which overlook the gorgeous twin lakes and volcanoes.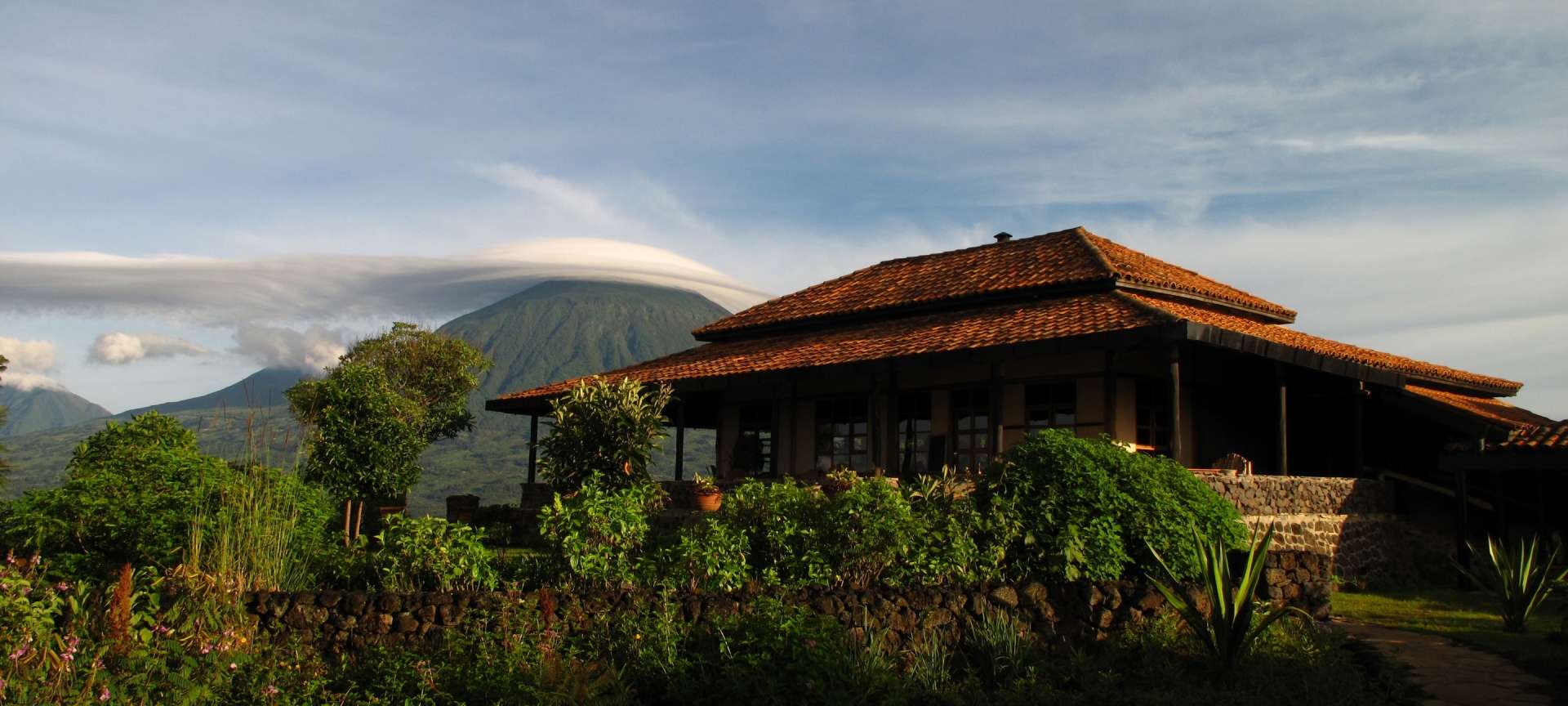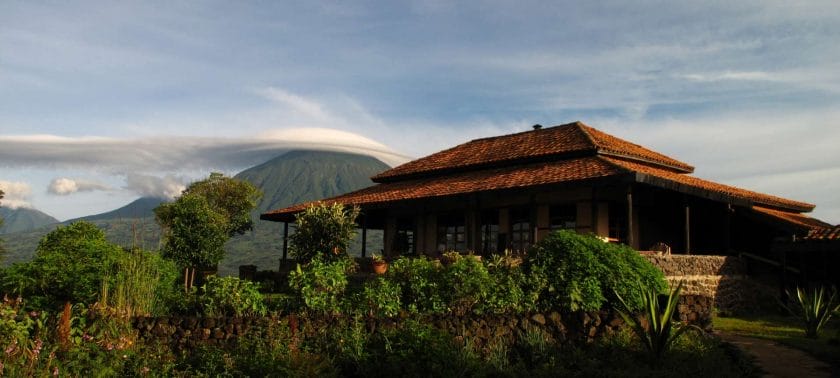 The hotel also offers nature hikes, boat cruises, massages, and other activities in addition to gorilla tracking. With a good book and a bottle of wine, curl up close to the fireplace or on the picturesque porch on your Rwanda honeymoon.
Mount Gahinga Lodge
Mount Gahinga is a private Uganda adventure lodge nestled in the foothills of the Virunga Volcanoes, with a spectacular backdrop of three of the volcanoes themselves. Its rustic appeal creates an enthralling aura of peace and history. The main structure has a rustic living room with a warm central fire, which is great for unwinding at the end of the day, with the terrace outside and a big sunroom adjoining the living room complete the tranquil and open atmosphere.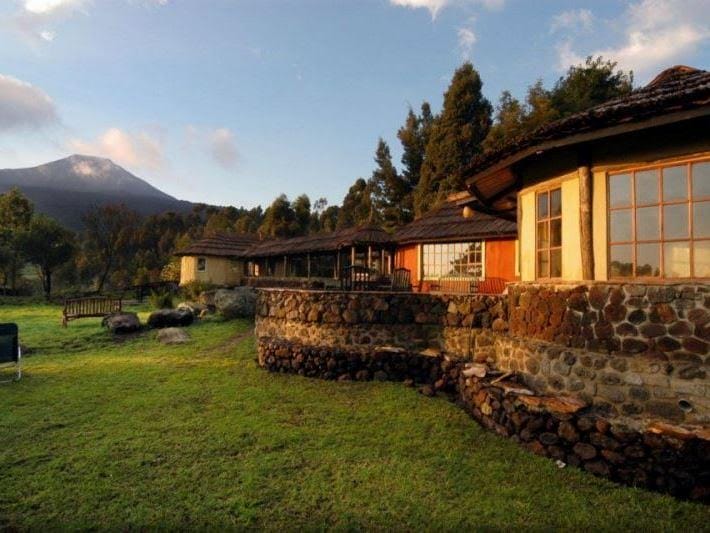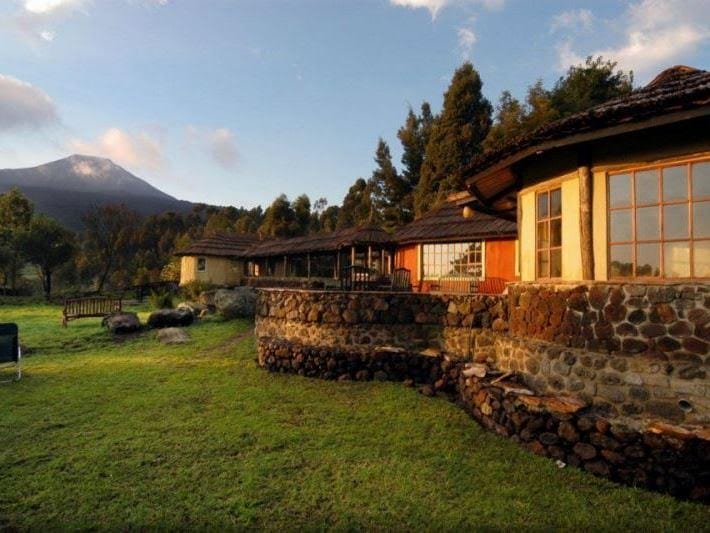 Each banda has been completely rebuilt to provide unrivalled honeymoon luxury in the region. Each room has a fireplace and an en-suite bathroom with showers and flush toilets, and they are all accessible through a short stroll through the lodge's lovely gardens.
Mountain View Gorilla Lodge
Mountain Gorilla View Lodge is located in Kinigi, northern Rwanda, near the endangered Mountain Gorillas National Park. The lodge is nestled on the slopes of Mount Karisimbi, one of the Virunga Massif's volcanic volcanoes. The resort is 10 minutes from the Volcanoes National Park's main entrance, where gorilla trekking begins.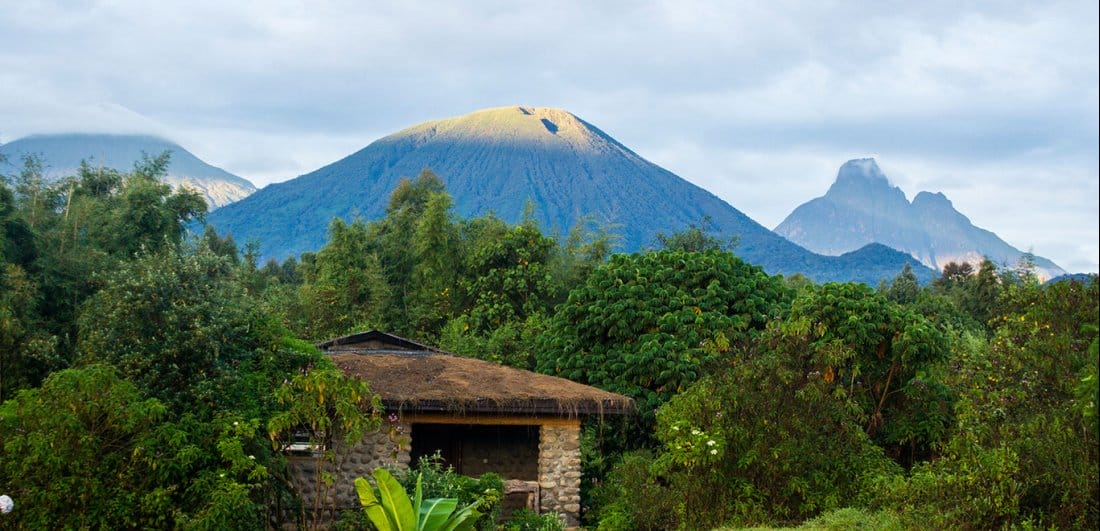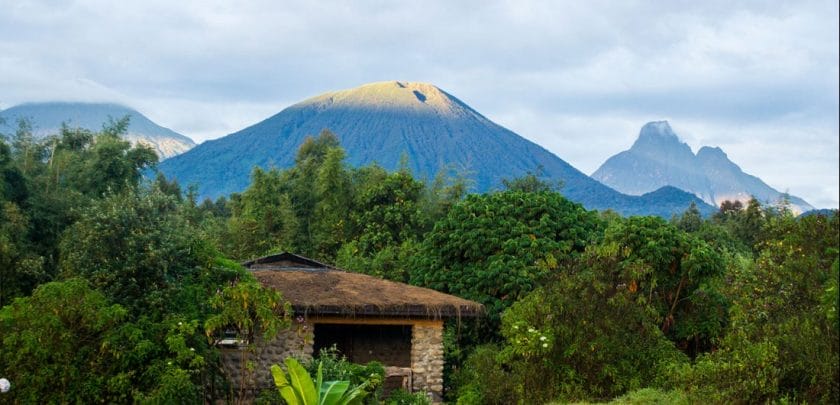 Mountain Gorilla View Lodge has 30 cabins. The ecolodge was built with locally sourced materials to minimize environmental impact. Each hut features a fireplace and a tea/coffee maker. The ecolodge supports the local rural communities by serving farm-fresh products in its restaurant.