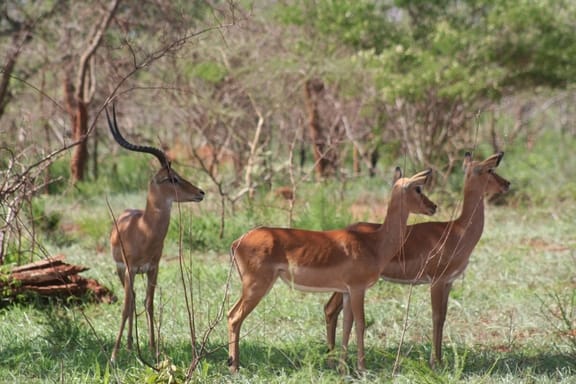 Highlands and medium-altitude regions, for instance Kigali, Lake Kivu and Volcanoes and Nyungwe National Parks, are warm to hot by day, and comfortably cool by night.
Low-lying Akagera National Park is hot by day, and warm by night.
February falls towards the so-called short dry season and most parts of the country receives a medium to high precipitation (around 80-100mm).
February is one of the best months for tracking gorillas and chimpanzees, and for other hikes in Volcanoes and Nyungwe National Parks, since conditions tend to be dry underfoot and the odds of being drenched by a shower are relatively low.
For birdwatchers, resident species are boosted by a large number of Palaearctic migrants between November and April.