A Couple Safari in Rwanda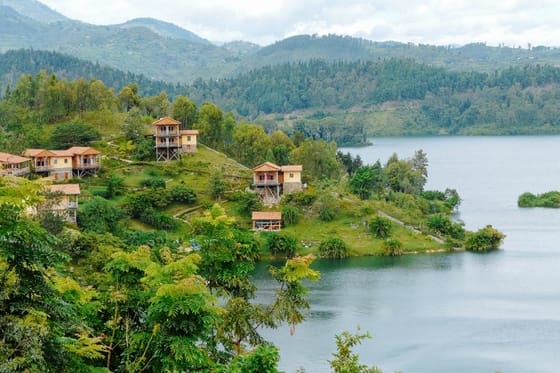 Comoran Lodge, Lake Kivu
Rwanda is well suited to active couples whose idea of shared quality time entails forest hikes, game drives, engaging in cultural activities, and so on. It is not particularly suited to quiet romantic beach getaways, though lovely Lake Kivu provides a fair substitute for a bona fide beach resort.
Highlights
The top highlight for couples – as with most other travellers to Rwanda – is tracking gorillas in Volcanoes National Park. Other highlights include chimpanzee tracking in Nyungwe National Park and safari activities in Akagera. For very active travellers, the hikes up Mount Bisoke and the other Virunga Peaks in Volcanoes National Park are fantastic, but hard work. The beaches of Lake Kivu offer couples the opportunity to unwind for a few days after all the hiking and safari activity.
Travel Tips
Most couples are happy to spend plenty of time alone together, but it can be fun to break things up with the odd night at a more sociable venue such as a backpacker hostel or intimate private lodge.