Budget Safari in Etosha
Namibia is one of Africa's easiest safari destinations to visit. Self-catering is possible (although be sure to book accommodations that have a kitchen with crockery and pots), shops are well-supplied, and long ribbons of tarmac unfold across its lunar landscapes. Self-driving is the standard for many visitors, and indeed the road-trip aspects are part of the attraction. It is rare to find a country as sparsely populated as Namibia, and the endless empty vistas can be stark but lovely.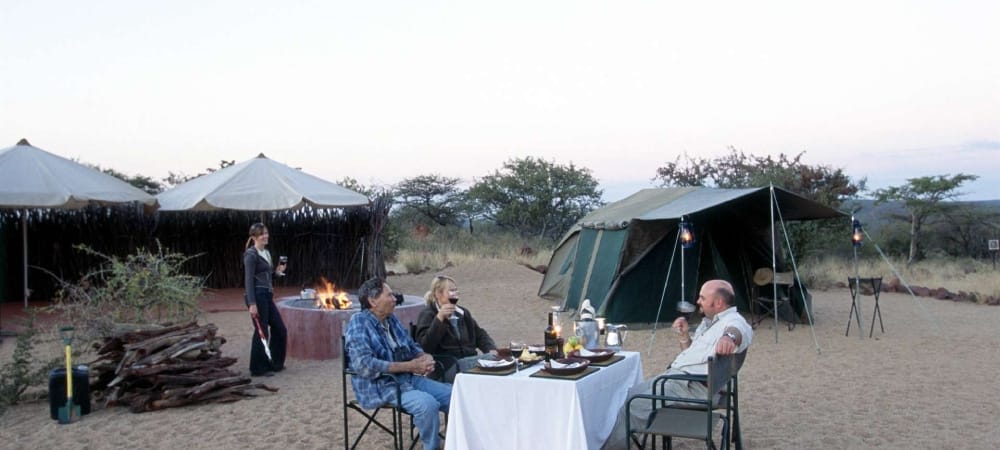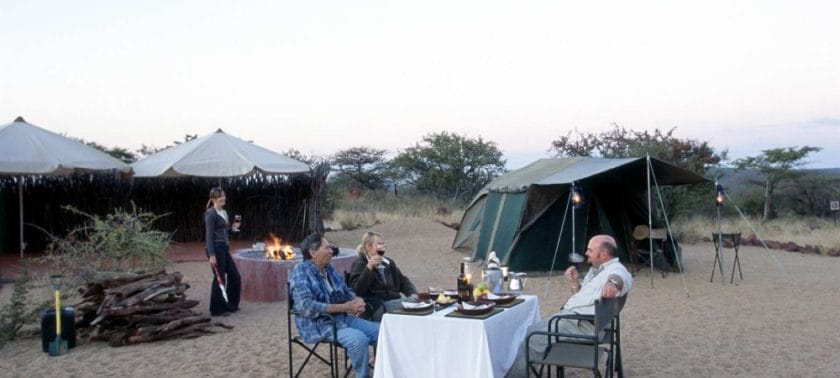 Self-driving guests can visit Etosha, one of the world's top safari destinations, on a shoestring. The classic camps in Etosha National Park offered campsites at N$300 to N$350 per person at the time of writing. Self-drive visitors will be right in the thick of the action, although seclusion will have to be sacrificed. Still, Etosha's enormous open vistas make it difficult to feel crowded when out on drives, and the NWR resorts allow total self-sufficiency. Olifantsrus may be best placed for camping with fewer people, but there will still be company. Alternatively, if NWR rates seem high, even cheaper camping sites and rooms can be found outside the park.
Various tour operators also take advantage of Etosha's easy accessibility and offer self-drive tours: guests are sent an itinerary with bookings, hop in rental car on arrival, and just follow instructions. Armed with GPS directions, visitors then park at a reserve or lodge outside the park and enjoy all-inclusive experiences. This tends to work out less expensive than a dedicated vehicle and guide.
For those allergic to maps and finding their way in lonely landscapes, the cheapest tour option is an overland tour, although this does not suit everyone and tends to attract hardy youngsters who don't mind the unrelenting company and Spartan comforts. We'd recommend opting for a budget safari tour with as small a group as possible. The most reasonable of these tend to depart on set dates and take in key Namibian (and sometimes Botswanan) attractions. Many budget tours stay in accommodations in Etosha National Park – including campsites. Others will book guests in at accommodations outside the park. The advantage here is that these will have been vetted, and reasonable two to three star accommodations picked.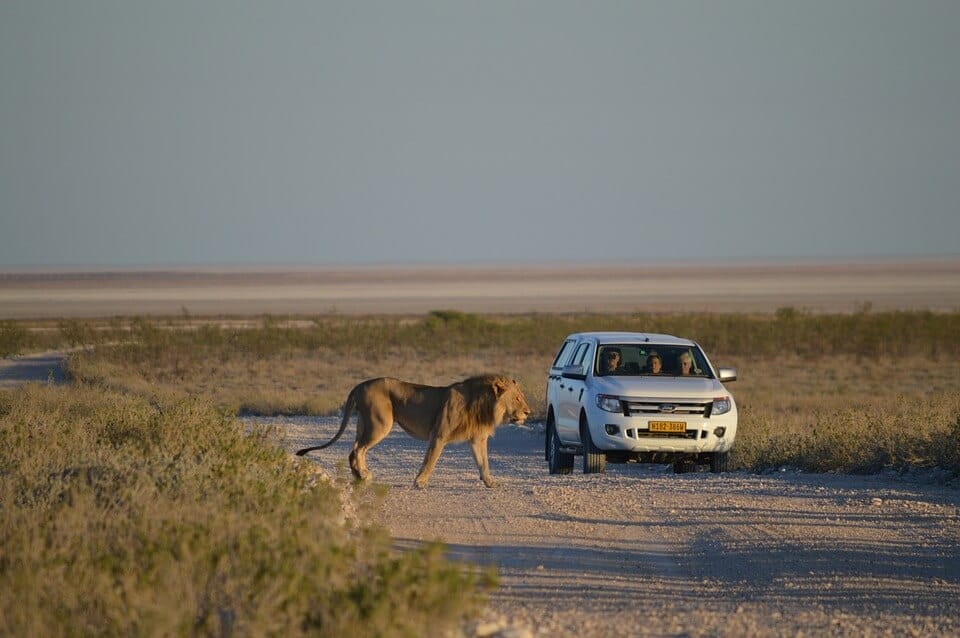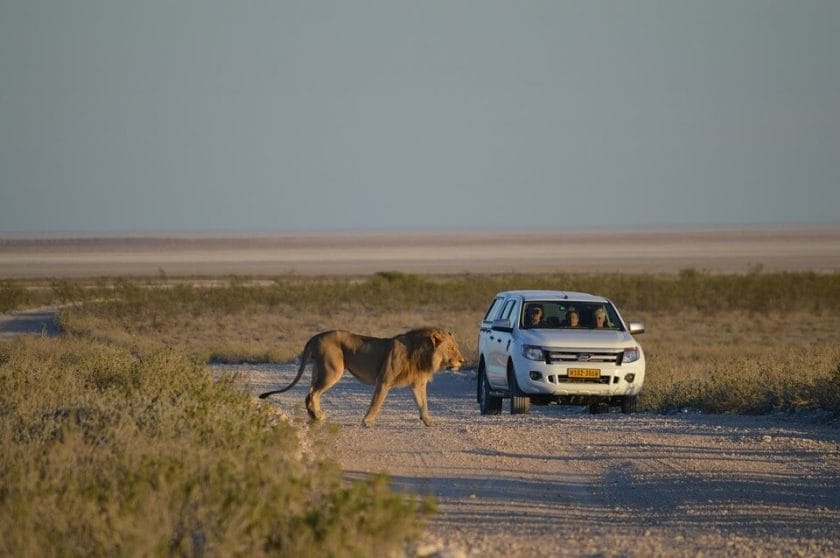 For those who have the option of picking when to travel, more affordable rates and specials can be found in low season outside Etosha (which ups rates annually). Savings are not, however, as pronounced as in some safari destinations, but may help to include a very special lodge for a night. Expect about 10% to 25% off, with possible extra specials for longer stays.
Travel Tips
You can visit Etosha in a small car – as small as a Kia Picanto! You will, however, be closer to the ground and green season rains (January to March) will render some park roads unsuitable for small vehicles. Park authorities tend to close off the worst culprits.
NWR basic chalets cost from around N$1,400 to N$1,700 per person sharing in 2019 (double rooms are cheaper); breakfast is included. Prices escalate annually in July. Halali camp's rates are lower; from around N$1,000 pps. While most chalets have a fridge and braai stand, not all have kitchens.
Book in good time. Local holiday times really affect availability.
It's possible to stay outside the park at bed and breakfast, or dinner bed and breakfast rates, and buy lunch at an Etosha restcamp restaurant. Otherwise, pack snacks and picnics.
If not on a fully inclusive rate at the better lodges, be aware that extra activities can add up fast. For those who like more down-time and less buzzing about, however, non-inclusive rates will aid affordability.