Affordable Safaris in Etosha
International currency goes far in Namibia, and safaris here – even fully inclusive options outside the park with expert guides – can be considerably more reasonable than elsewhere in the region. The Namibia Wildlife Resorts options inside Etosha are affordable but not particularly cheap for what one gets: one pays for the privilege of being in the park. The best of the NWR options – for views, fewer people and the chance to be the first to etch tyre tracks over any big cat spoor on the roads – are Dolomite and Onkoshi, both rated for their spectacular locations. (Onkoshi is also good in green season as elephants tend to move east during this time, but some find it isolated and it doesn't have a waterhole). The service and food at these camps receives fewer rave reviews, but is generally adequate and friendly. These eco-camps are not dramatically more expensive than the traditional "classic" NWR camps, yet are considerably more intimate and less busy. Guided drives will add up, however. Then again, the classic camps have their own charm for those immune to more people – plus conveniences such as fuel stations and shops and (in a few family chalets) full self-catering facilities. Just remember that all NWR camps are extremely popular in high season.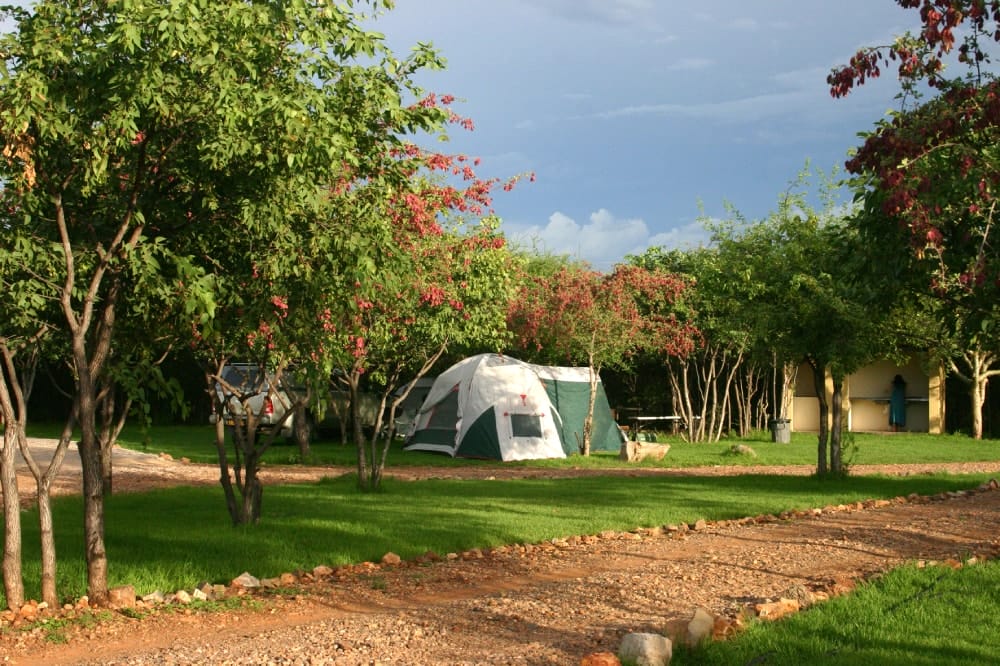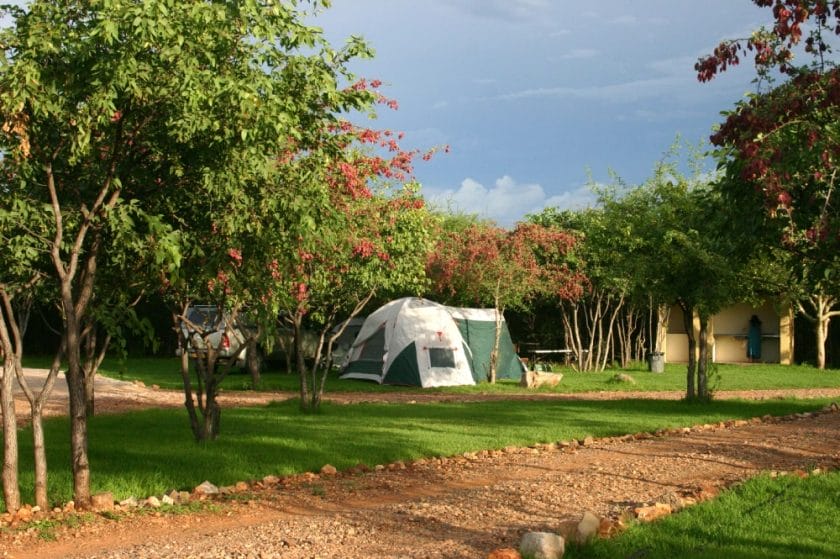 Etosha Safari Campsite
Self-driving can certainly help keep costs down – one can then book into accommodations outside the park that match the budget. If one is the type of guest who enjoys two activities a day as opposed to lounging around a lodge deck, opt for fully inclusive rates at the more upmarket lodges to prevent costs escalating due to activity and meal costs. As meals, drives, guides and most drinks are included, these options allow one to pack the credit card away until you leave. These lovely lodges also tend to drop their rates somewhat in low season (January to April/May). Savings are not, however, as pronounced as in some safari destinations, but may help to make a few night's stay possible. Expect about 10% to 25% off.
Guided tours catering to various budgets are also an option – but not really deluxe camping safaris as wild camping is not permitted in Etosha. More upmarket tours won't stick a tent village up in, say Namutoni's campsite, but will book one in at lodges and tented camps outside the park according to budget. Tours are wonderful for peace of mind plus expert animal spotting (surprisingly difficult for first timers!). Groups, which are made up of a number of couples and solos and sometimes families who will leave on set departure dates, can become firm friends and are likely to eat and adventure together, with the guide joining the group for meals. Just opt for a smaller group wherever possible, with the best guide one can afford to maximise the experience. Many small group tours like this take in a number of key highlights in the region, such as Damaraland and the Skeleton Coast, as well as Etosha. If one's goal is to spend more time in Etosha itself, there are more focused tours out there. Alternatively, there are tailor-made tours for families, private groups or couples – but these can be considerably more pricey.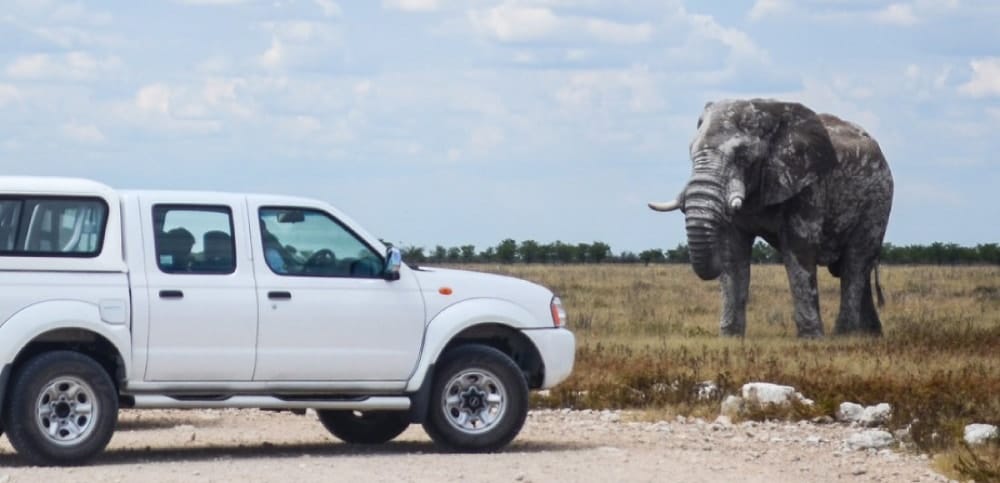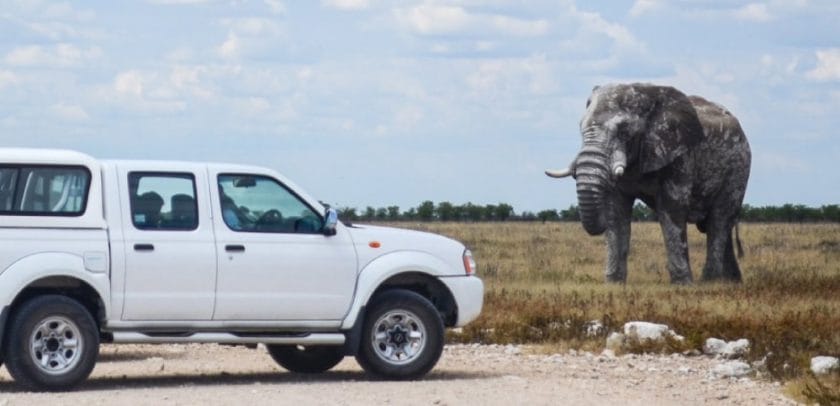 Less pricey accommodations are also available outside the park, but are often further from park gates or on smaller reserves with no representatives of the Big Five. To make up for this, one is likely to find extremely comfortable rooms and extras like spa treatments – and good value for money. Where some tend to fall down is food – both the quality and price. If you know you have a sensitive palate, perhaps check menus and other guest reviews before booking or ask for expert advice from a Discover Africa consultant.
Travel Tips
Go on a night drive if you are staying in Etosha. Rates are N$750 a person but the chance to see secretive night creatures like civets and aardwolf is not to be missed. Wrap up warm if it's during winter!
The NWR eco-camps' most reasonable bush chalets cost from N$1,820 to N$2,540 per person sharing. They accommodate two. Deluxe chalets are also available.