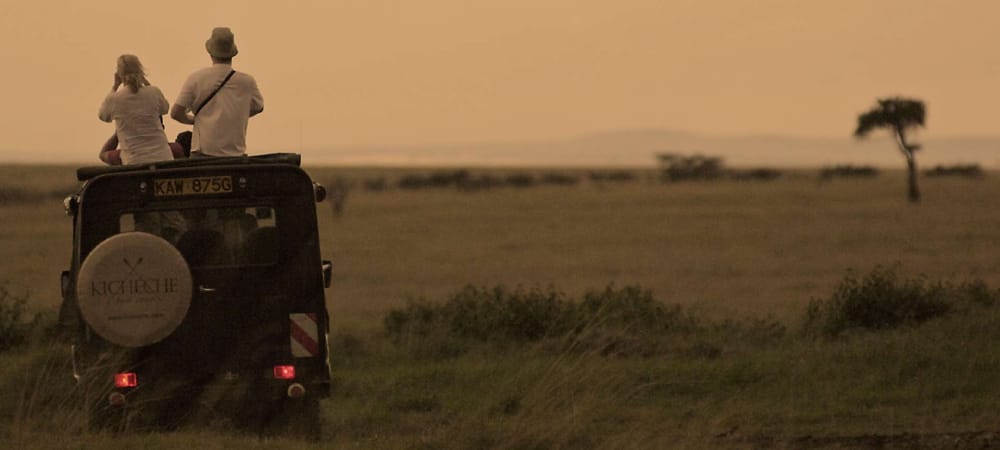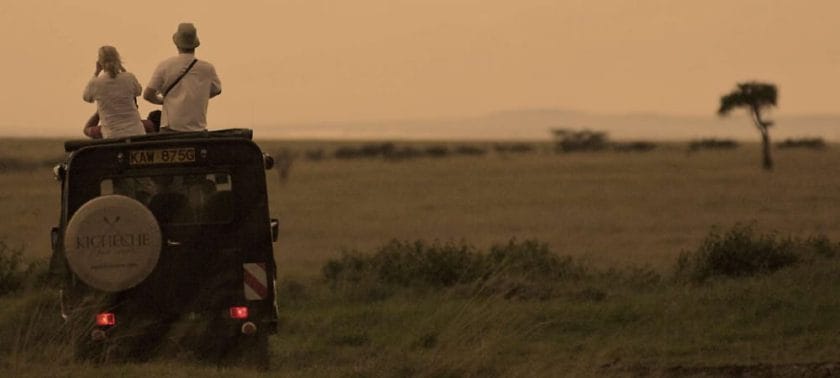 Credit: Kicheche Camp
Masai Mara National Reserve
The breadth and diversity of lodging and activities offered in the Masai Mara National Reserve means that every kind of traveller is catered for. Solo travellers will find it easy to join up with group tours that run the gamut from budget-friendly camping trips to all-out luxury with all the special touches, adventurous travellers will be able to self-drive in the park and pitch their tents in a campsite, families will find child-friendly lodges with a host of kids' activities, while travellers looking for a romantic holiday will be pampered at luxury camps that are well-geared for intimacy and romance, with private pools and decks, beautiful rooms and indulgent extras such as private champagne breakfasts for two in the bush.
Mara Triangle
Travellers who are looking to experience the Masai Mara without lots of other vehicles around sightings should consider the Mara Triangle. There's a limited choice of lodging options: the lodge is large and offers a lot of facilities – so would be better suited to families and solo travellers looking to meet other travellers – while the camp is small and intimate, which would be perfect for romantic travellers. Alternatively, there are 10 camps located in private conservancies outside of the Mara Triangle that offer game drives in the area, so staying outside the Triangle itself is also an option.
Adventurous travellers on self-drive trips will love the Mara Triangle, as this is the only place in the reserve where you can pitch your own tent. It's also easier to self-drive in this sector.
Masai Mara Conservancies
Travellers – whether solo, family, adventurous or romantic – looking to get a bit off the beaten track and escape the crowds of the national reserve should book a stay at a private conservancy for their Masai Mara trip. Solo travellers looking for peace and quiet should look at staying at one of the smaller camps in a conservancy, while adventurous travellers will enjoy doing activities such as bush walks which are not permitted in the national reserve. Families are well catered for at some lodges and camps in the conservancies – just do your research to find out which ones have family tents or rooms and offer special kids' activities. Romantic couples and honeymooners will find the intimate camps of the conservancies perfect for a special safari holiday.