The Mara River is a river in Kenya's Narok County and Tanzania's Mara Region that runs through the Maasai Mara/Serengeti environment and crosses the wildebeest migration path.
The Mara River basin spans 13,504km2 (5,214 square miles), around 65 percent in Kenya and 35 percent in Tanzania.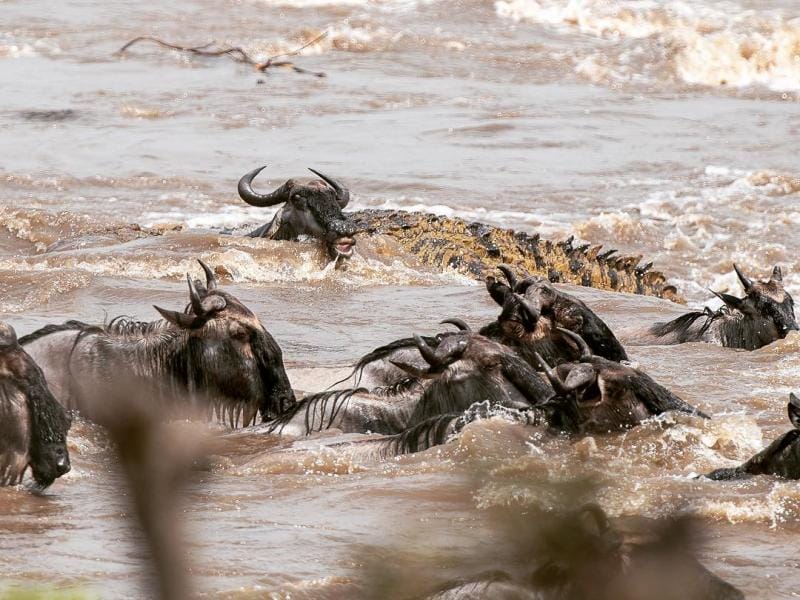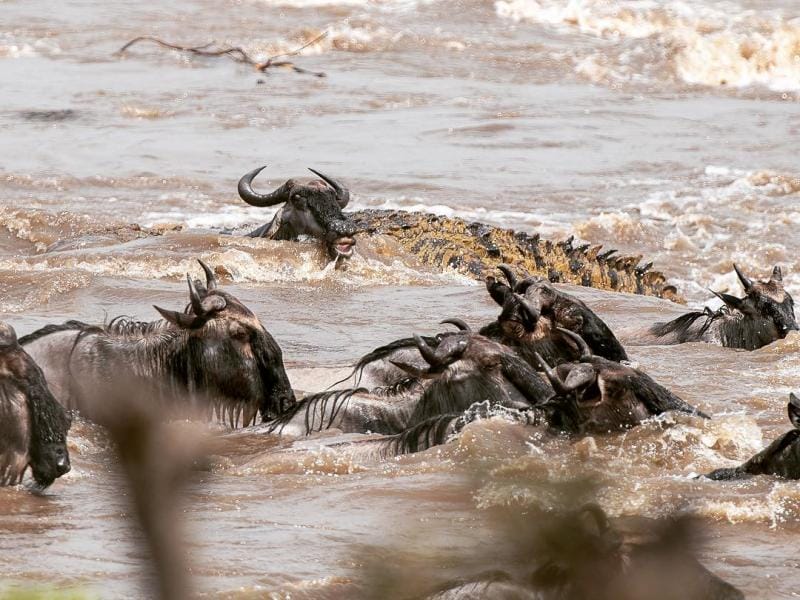 The river runs for roughly 395km (245mi) from its origins in the Kenyan highlands to Lake Victoria, where it springs from the Mau Escarpment. The basin may be split into four land use and/or administrative divisions.
The Mara River is the main barrier for wildebeest herd crossings in the middle of the year, but smaller breakaway groups also cross the Talek and Sand Rivers. As late as November, stragglers have been observed crossing the Talek.