Wildlife in the Masai Mara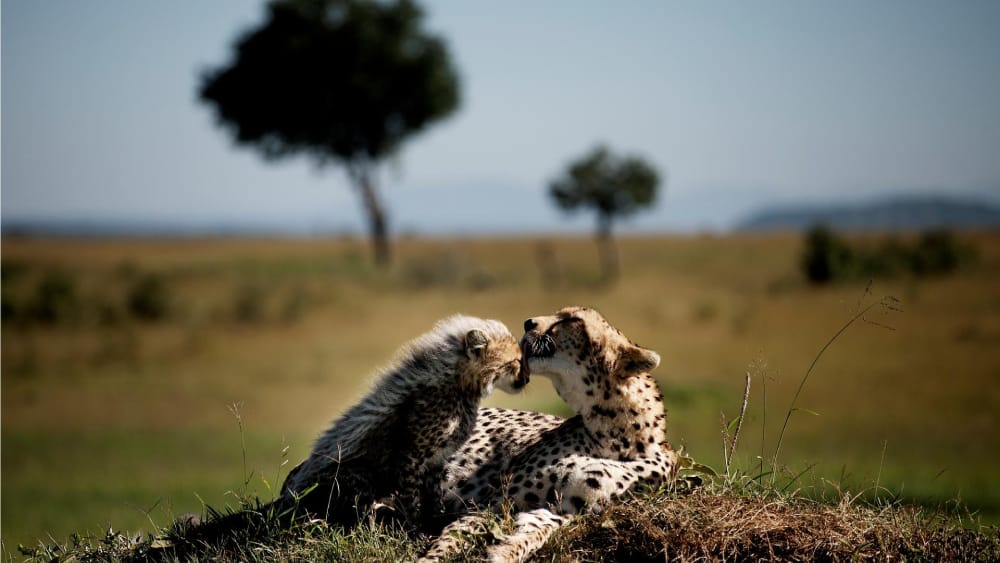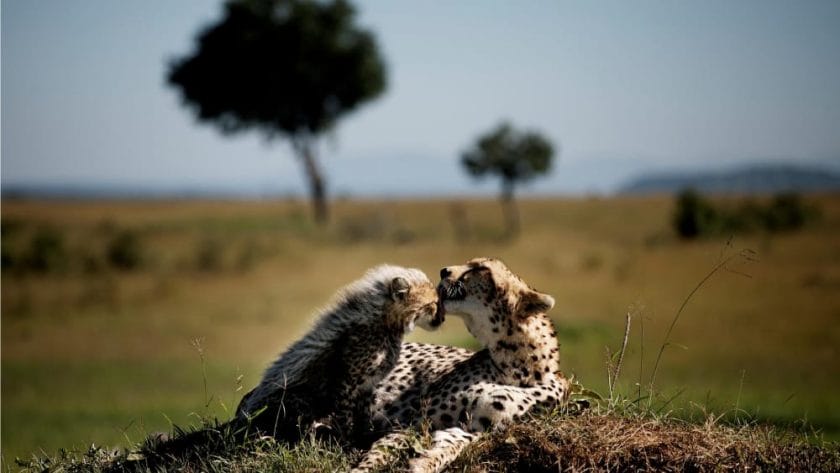 Credit: Karen Blixen Camp
The Masai Mara has wildlife in abundance: the reserve is home to the Big Five, and you're pretty much guaranteed to see lion, leopard, buffalo and elephant on any trip, although black rhinos are harder to spot. The reserve is particularly famous for its populations of big cats, with one of the highest concentrations of lion in the world, as well as large numbers of leopard and cheetah. Other predators include spotted hyena, black-backed jackal and bat-eared fox, while antelope species include topi, eland, reedbuck, impala and Thomson's gazelle. Masai giraffe – the largest subspecies of giraffe found only in Kenya and Tanzania – is easily spotted.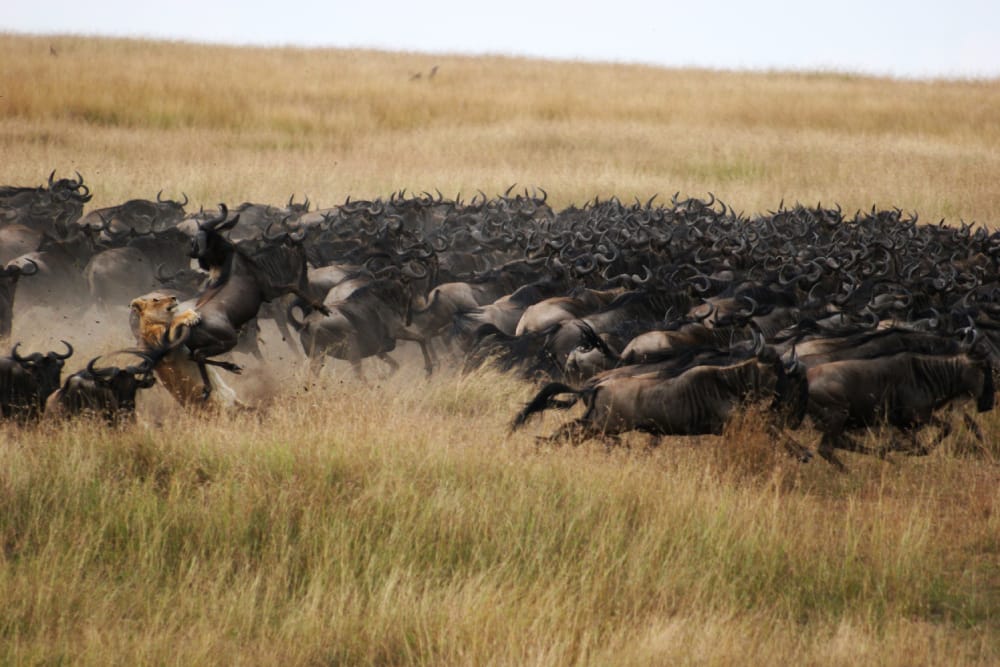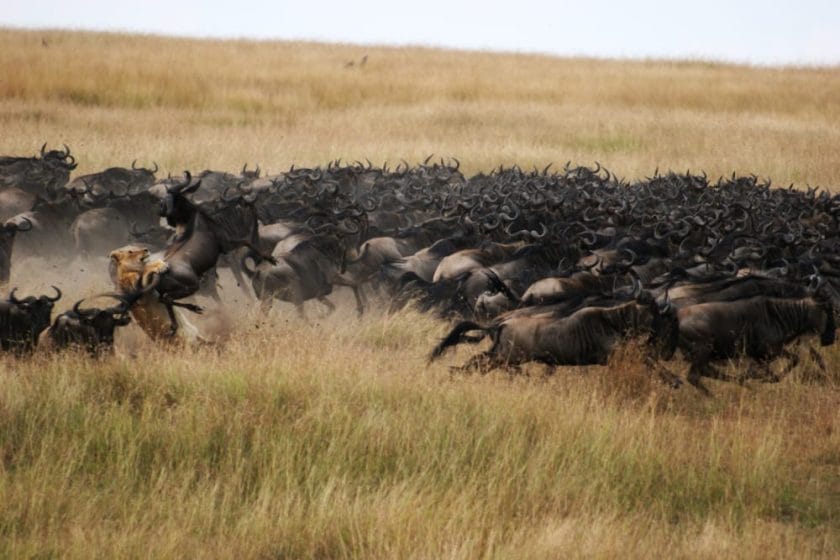 Credit: Mara Plains Camp
The Great Migration is the most famous wildlife spectacle in the world, and the reason that many people travel to the Masai Mara. Each year, millions of antelope move across the savanna from the Serengeti to the Masai Mara, crossing the Mara River and falling prey to predators along the way.
While the Masai Mara is more renowned for its wildlife than its birds, its varied habitats are still home to more than 500 species of birds, from kori bustards, ostriches and ground hornbills in the grasslands to saddle-billed storks and goliath herons in the swamps to Schalow's turaco and Ross's turaco in the riverine forest and seven species of kingfisher in the rivers. There's an incredible diversity of raptor species – 57 recorded species – as well as seven species of vulture, while migratory birds arrive in the reserve in November and stay until April.