Mara Triangle
The Mara Triangle is where the Great Migration herds enter and depart the Masai Mara National Reserve from Tanzania's Serengeti National Park, making it a perfect location to witness this incredible wildlife display.
The Mara River crossings are among the migration's most dramatic events, so staying in the Mara Triangle on safari will offer you front-row seats to the show.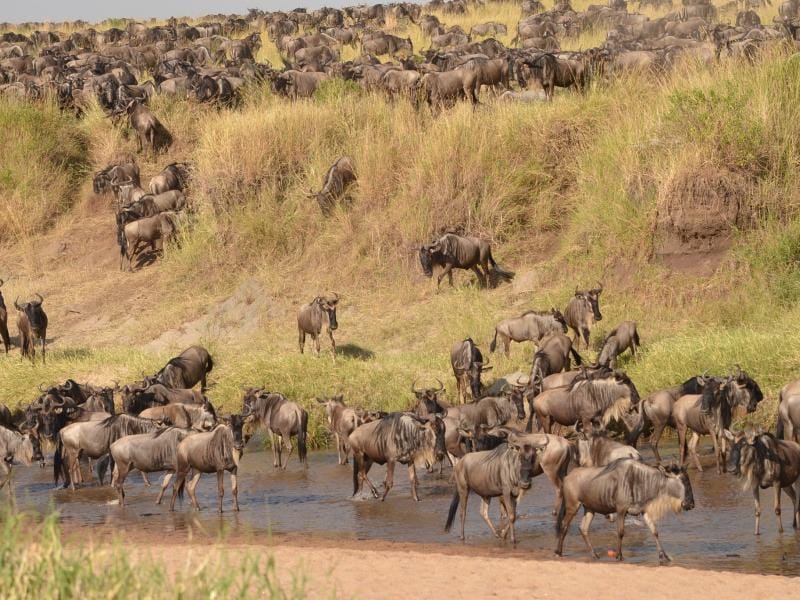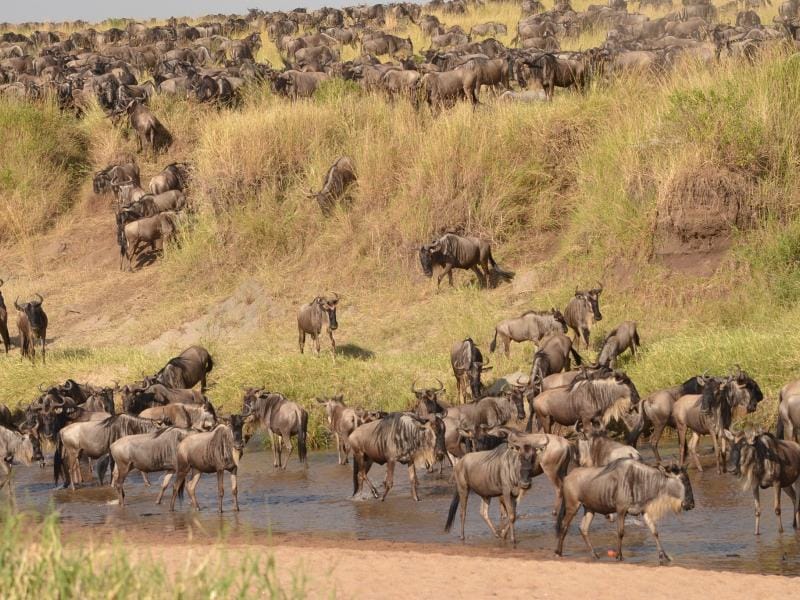 The Mara Triangle has a hot air balloon launch point, and this aerial pastime is not to be missed. Flying high over the Mara plains as the sun sets turns the scenery golden and allows you to view wildlife from the air, an unforgettable experience. The hot air balloon flight can be arranged through your camp or resort.