A Botswana safari in Africa is a great place to start as a first-time safari-goer. This premium wildlife destination will almost guarantee sightings of the most famous of Africa's mammals; the Big Five.
From the secretive leopard to the threatened rhino, everyone has a Big Five favourite. This handy guide will show you the best places for spotting every one of them in the beautiful land of Botswana. Take a look:
Cape buffalo
The northern Okavango Delta is the best place to see these enormous bovines. Favouring the lush grasses of the Delta (the Duba Plains in particular), the buffalo is quite at home in the placid waters and can number in the tens of thousands.
Herds are divided into groups of rogue males who are too old to compete for breeding rights and their herds of origin.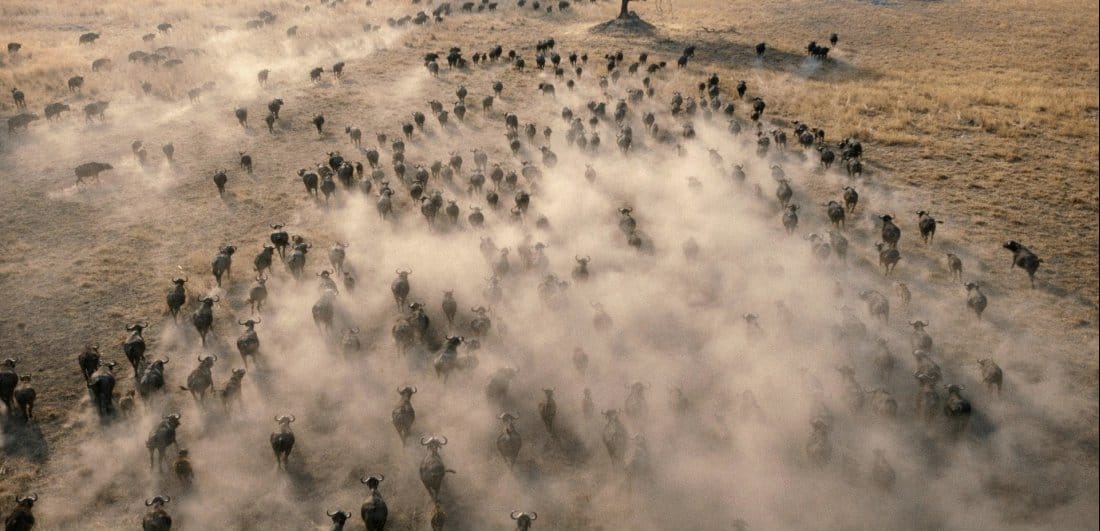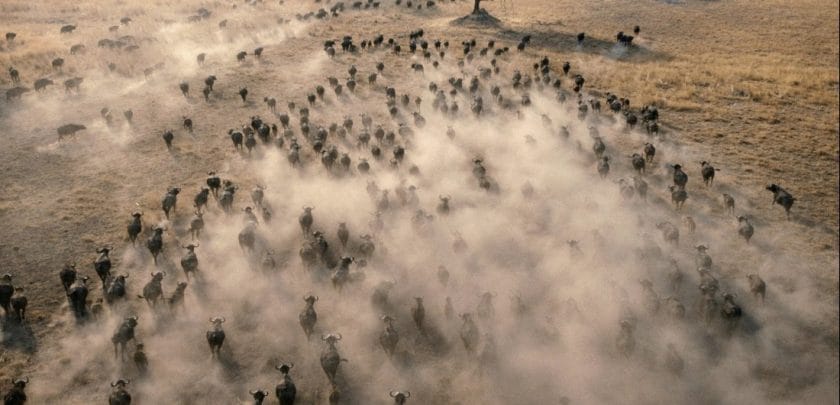 A large herd of buffalo crash through the plains of Northern Botswana
The bachelor group will remain in areas permanently and these are the animals you are most likely to see around camps and lodges, drinking from water holes, living out the rest of their days in peace (until the famous buffalo-hunting lions get wind of them). Buffalo are a common sight on walking safaris.
Best safari for buffalo sightings: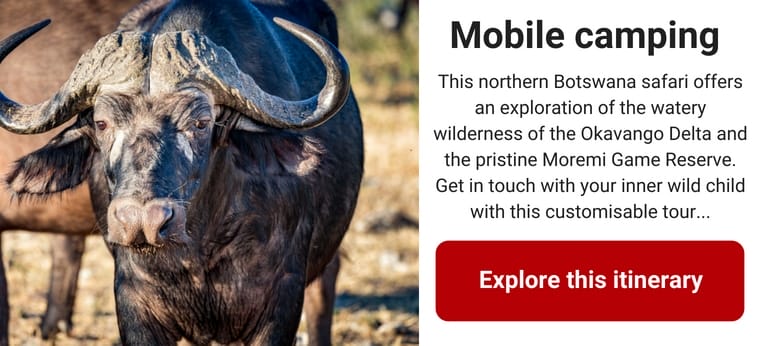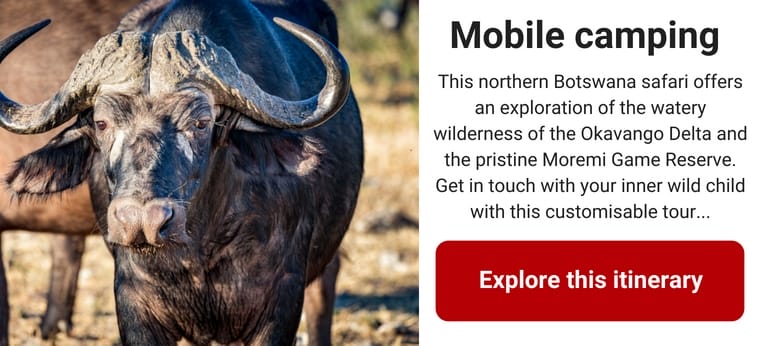 Elephant
Botswana is famous for having the highest concentration of African elephants. These majestic beasts thrive in Botswana and are heavily protected. The greatest number can be found in the Chobe National Park, where about 50 000 elephants enjoy mud baths and lush vegetation.
The dry season sees elephants making their home along the permanent waters of the Chobe river where they will stay for the remainder of the season.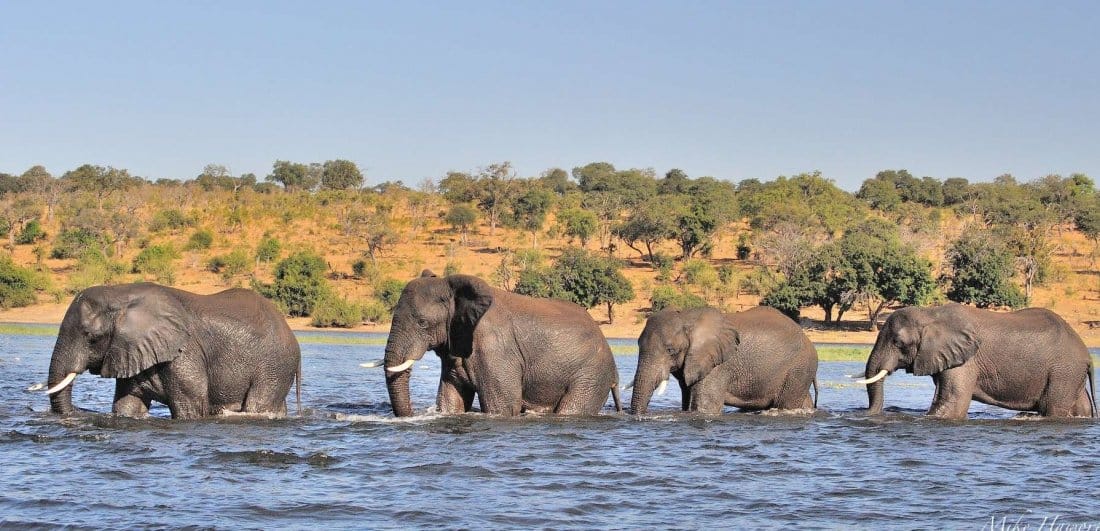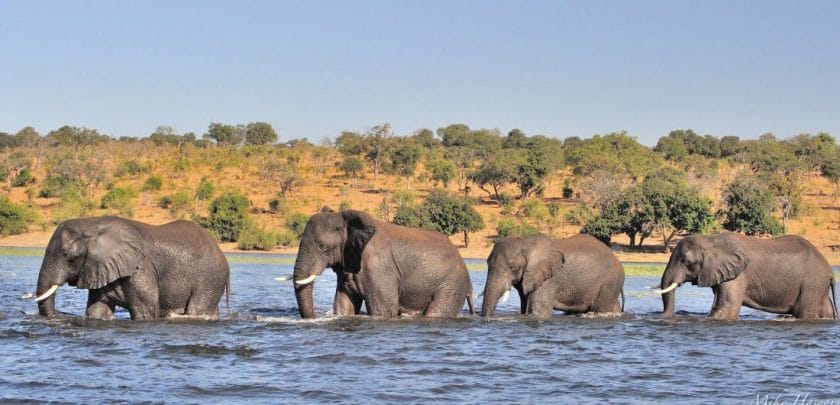 Elephant mothers are incredibly protective of their young and the herd will stop at nothing to protect their calves, facing off against lions, crocodiles and even hippos. Lone males in musk are very aggressive, spurred on by the social dynamics of the different herds and plenty of hormones.
Elephants are wonderful to see on a walking safari, but can be provoked to violence if they feel threatened. Experienced walking safari guides will know exactly what to look out for, so you'll be in safe hands.
Best safari for celebrating Botswana's elephants: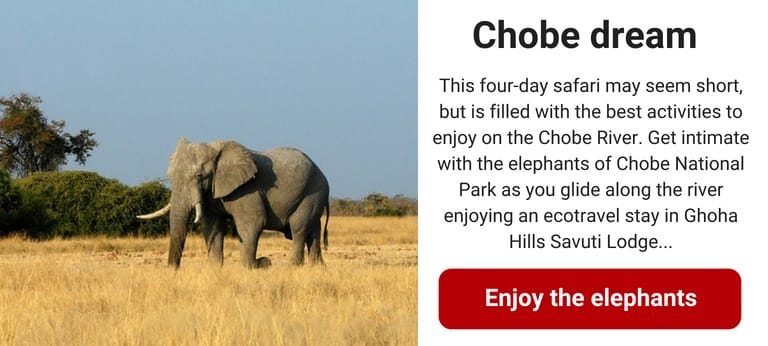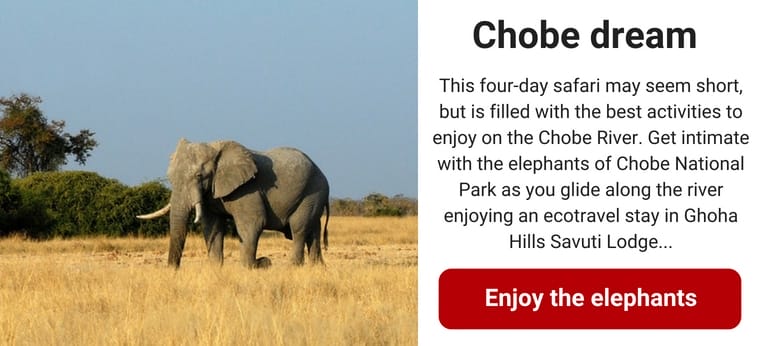 Lion
Lions are abundant all over Botswana but have the highest numbers in the Savute region of the Chobe National Park. This area consists of dry savannah and grassy plains, the perfect setting for ambush predation. The unpredictable nature of the Savute means that it does flood, making these lions adapted to hunting in all sorts of terrain.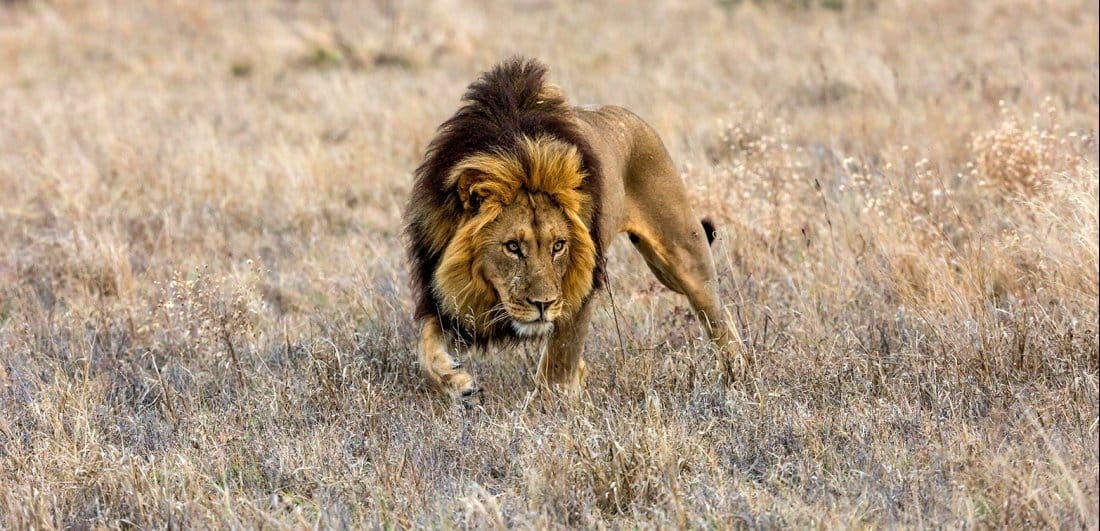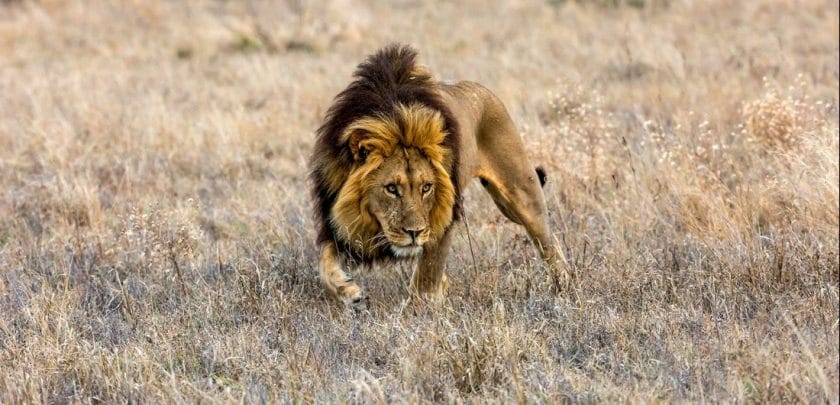 The Savute lions were the first recorded lions to take down an elephant, a feat that could only have been achieved by a large pride with excellent strategy and teamwork.
In contrast to the Savute lions, the lions of the Central Kalahari Game Reserve are much smaller in number but have some amazing adaptations, such as not having to drink water for months at a time and only relying on moisture from food.
Meet the kings of the Botswana bush: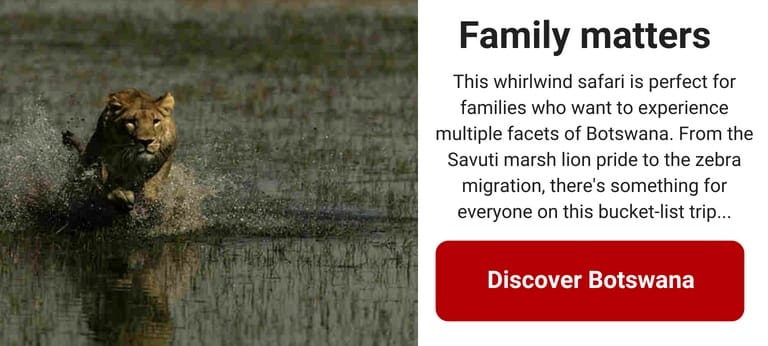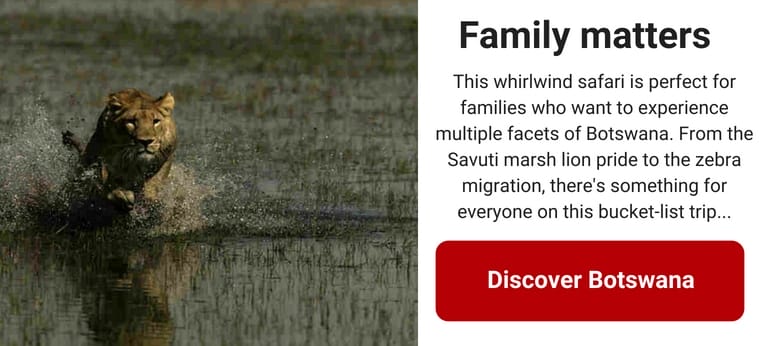 Rhino
Rhino have been poached to near-extinction in Africa and the threat has increased over the years. For this reason, rhinos (especially black rhino) are heavily protected and not generally found in all areas of Botswana. A recent joint project with South Africa has resulted in the first group of rhinos being reintroduced into northern Botswana where their numbers will hopefully grow.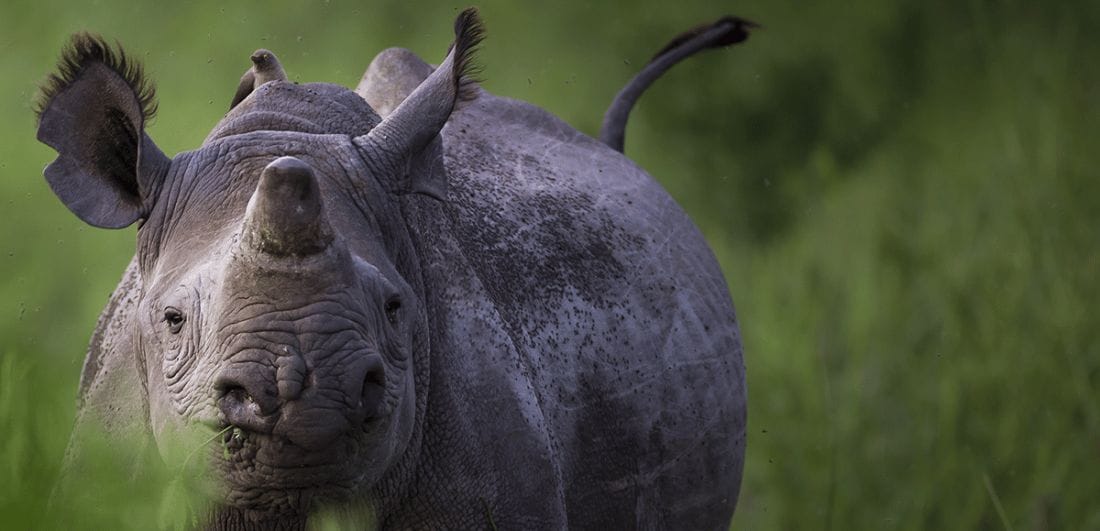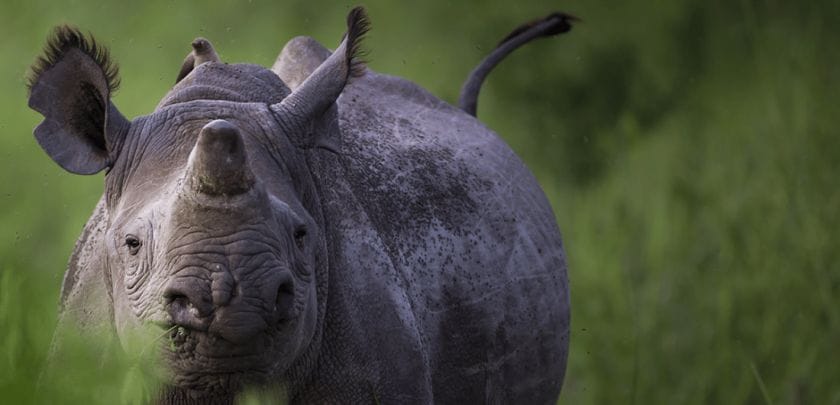 The recently reintroduced rhino in Botswana are thriving, but their exact location has been kept a relative secret in order to protect them
The best place to see rhino is the Moremi Game Reserve adjacent to the Okavango Delta. This is a rather exclusive reserve, known for excellent camps and a wide variety of safari activities on offer. Read more about Botswana's commitment to protecting rhinos here.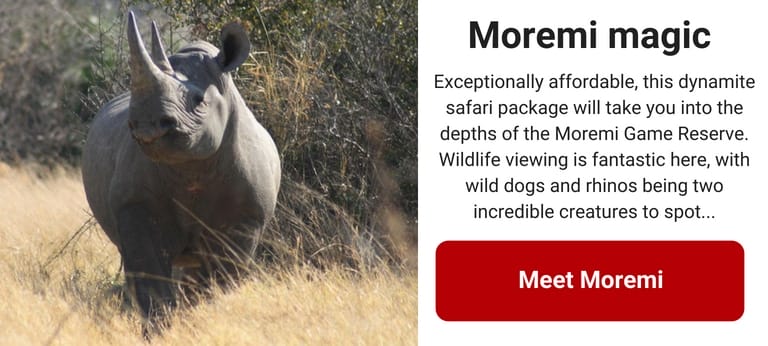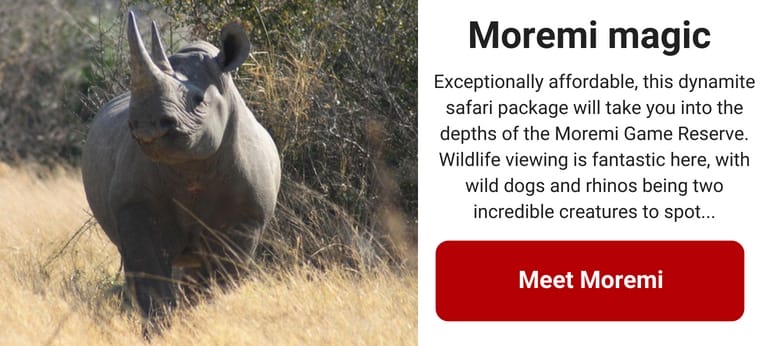 Leopard
Leopards are one of the most versatile of the big cats, being able to climb, claw and use their powerful jaws to hoist a kill up a tree. They aren't fussy eaters either, resorting to insects and birds when larger prey isn't available. The Tuli Block is a wonderful wedge of land where Botswana borders Zimbabwe and South Africa.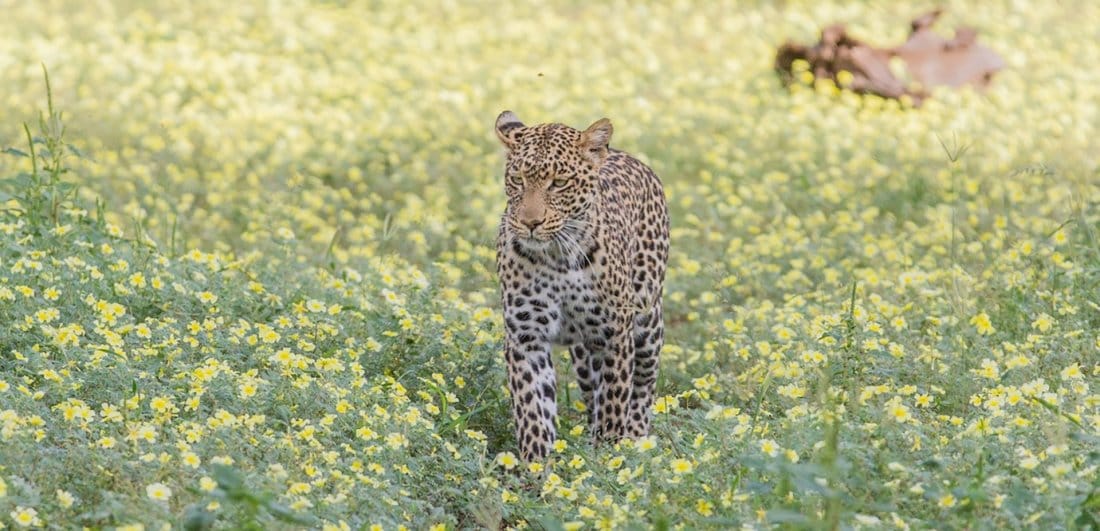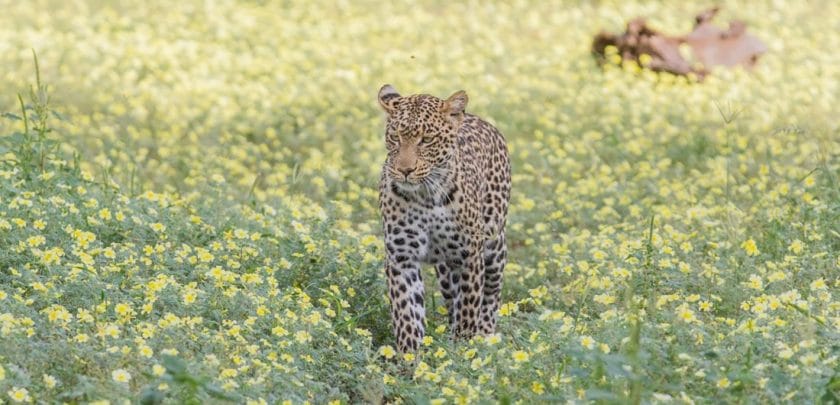 Your chance of seeing leopard in Mashatu Game Reserve is strong. Although there are plenty of leopards in Africa, they are rarely seen due to their elusive nature and threats from other big predators.
Alternatively, Moremi Game Reserve is another great place to spot leopard, as well as the Central Kalahari Game Reserve, although they occur is much lower numbers.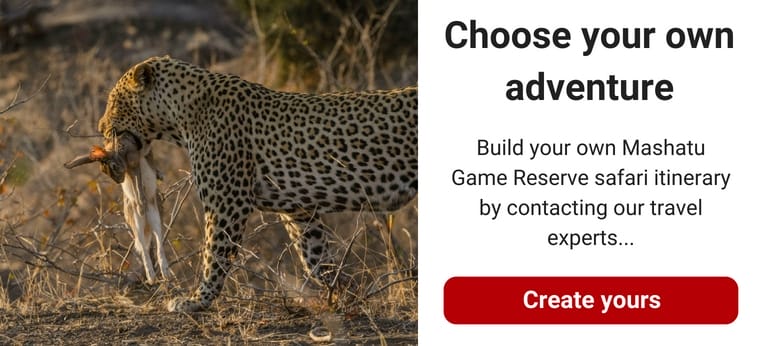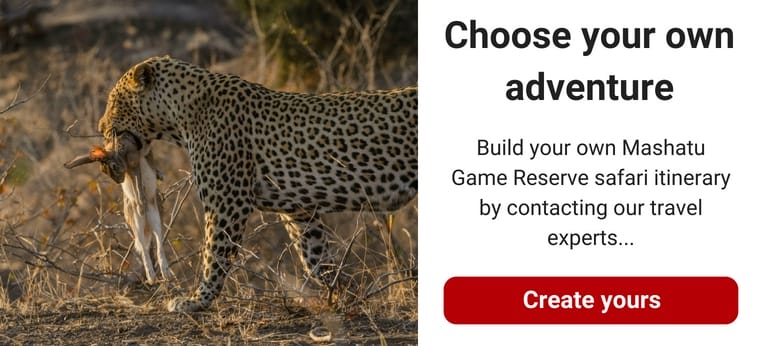 The Big Five are a quintessential part of any safari, and Botswana's natural beauty and dedication to wildlife and nature conservation means that you'll be spoilt for choice. We'll create a bespoke safari to suit your budget here.