South Africa is more than just a country, it's a world on its own. From the semi-desert landscapes of the Karoo, to the big game country of its world-class national parks and reserves, a South Africa safari means a plethora of safari options that suit almost any traveller.
The 200 km stretch of coast connecting Mossel Bay to the Storms River Mouth is commonly referred to as the Garden Route in reference to its beguiling diversity of wide sandy beaches, lovely lakes and lagoons, shady evergreen forests and protea-studded slopes.
The Kruger National Park on the other hand, extends over a mind-boggling 19,485 km² and is one of Africa's largest and most iconic safari destinations, comparable in area to Wales or the state of New Jersey, and sharing open borders with several smaller private reserves as well as two transfrontier national parks in the form of Gonarezhou (Zimbabwe) and Limpopo (Mozambique). It vies with with Cape Town as South Africa's top destination, attracting more than one million visitors annually.
Which premium destination would you choose? Take a look: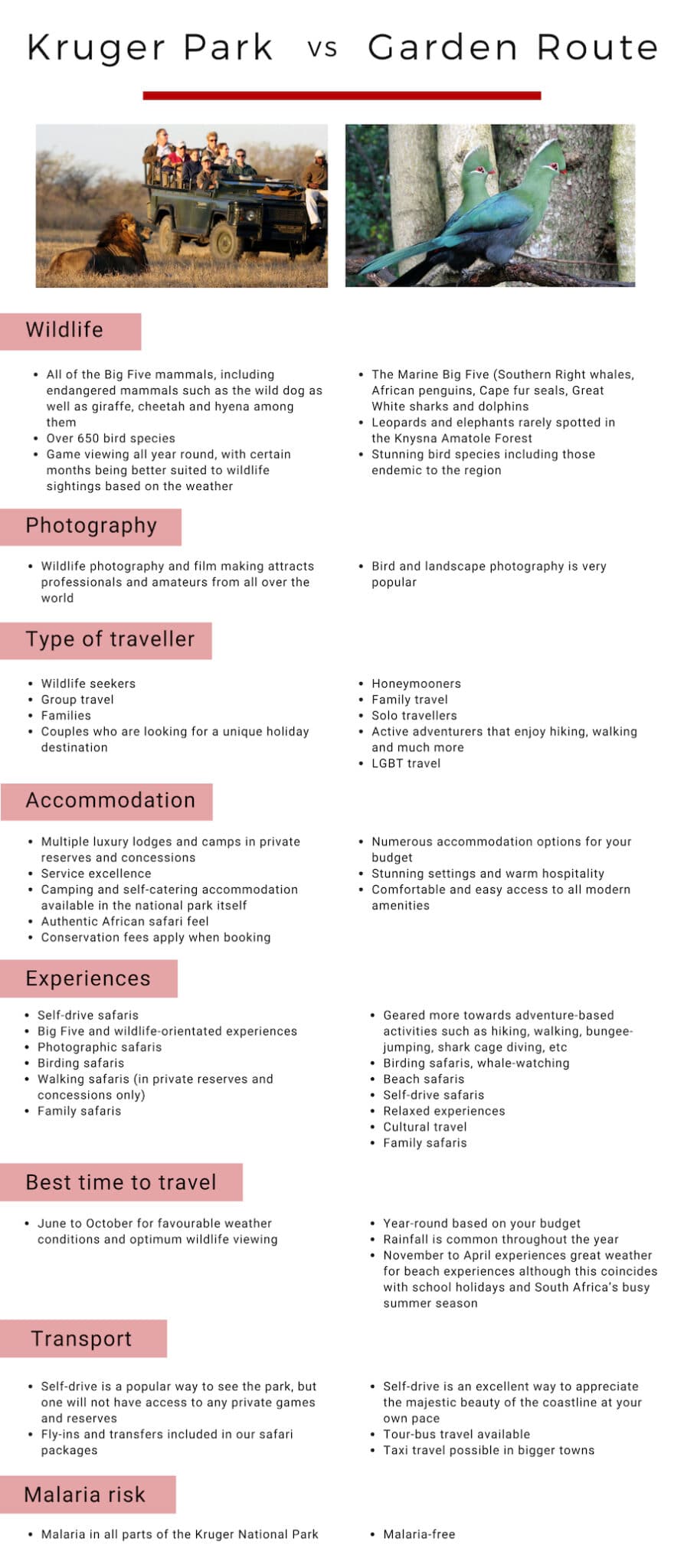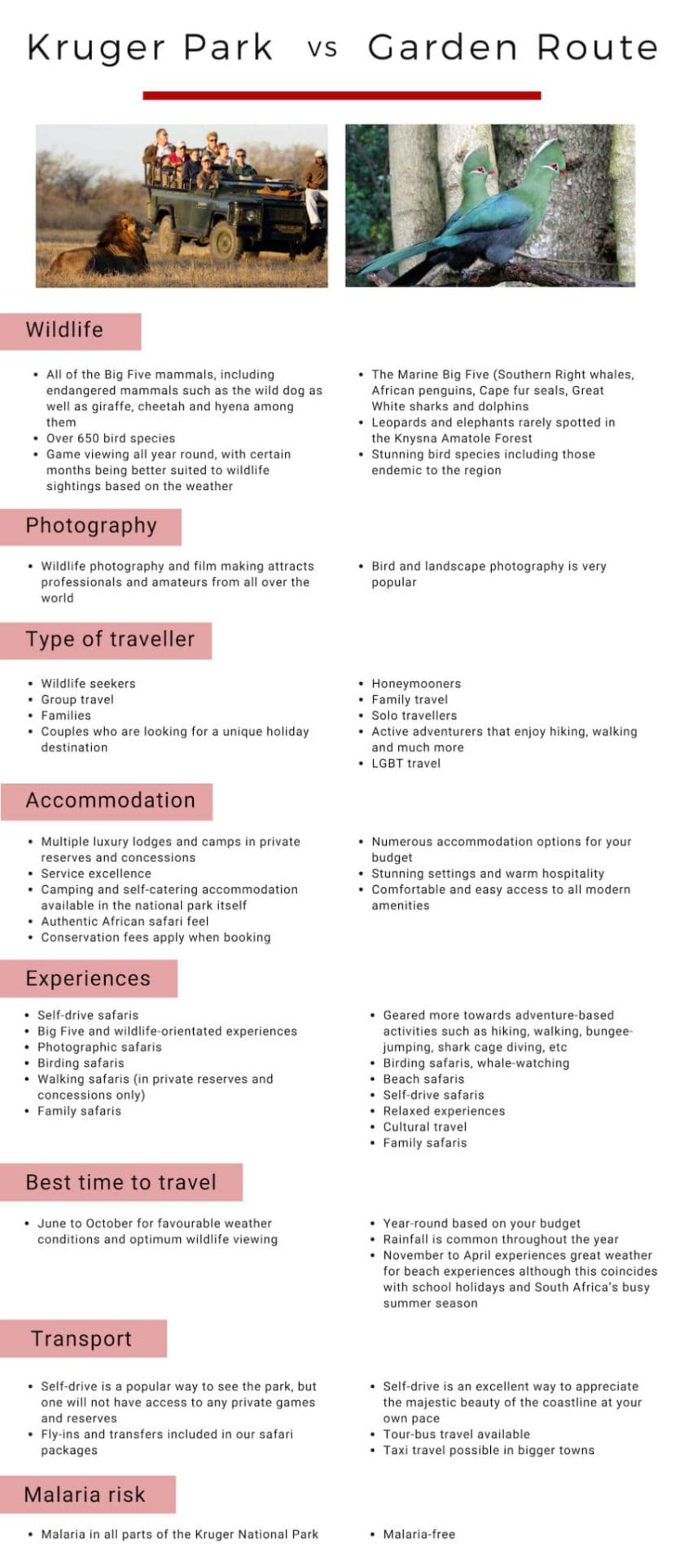 Both of these South African destinations offer their own unique experiences. The Garden Route's proximity to fabulous Cape Town means that self-drive adventures are more popular. Enjoy the charm of old towns as well as meet amazing people with their own unique cultural identity and plenty of stories to tell. Spending days on the pristine beaches along the coast is another highlight of the region.
The Kruger National Park is obviously geared more towards wildlife experiences. These are matched by exceptional lodges and a reconnection with nature.
Take your pick: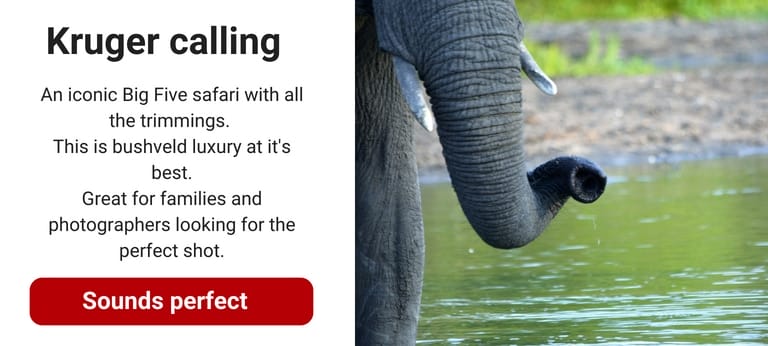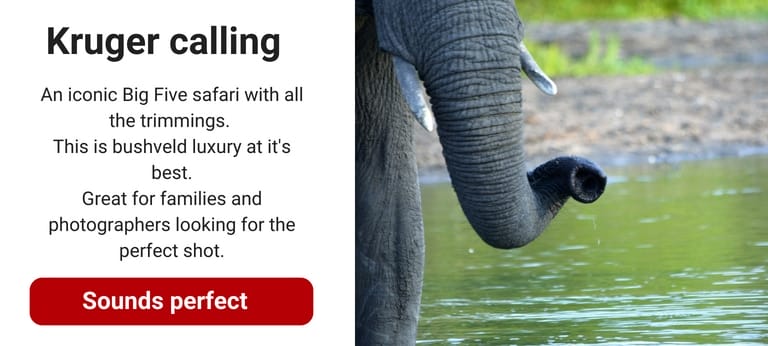 OR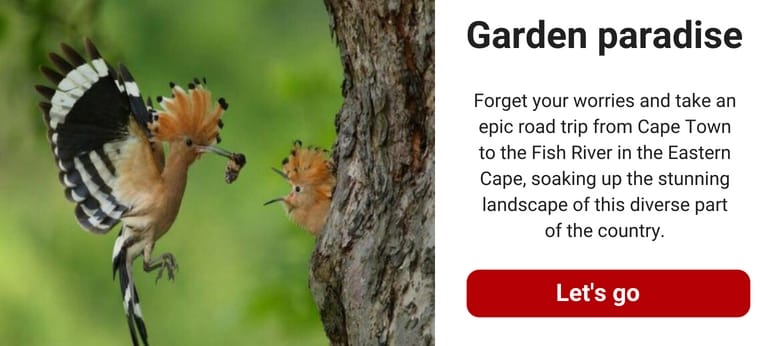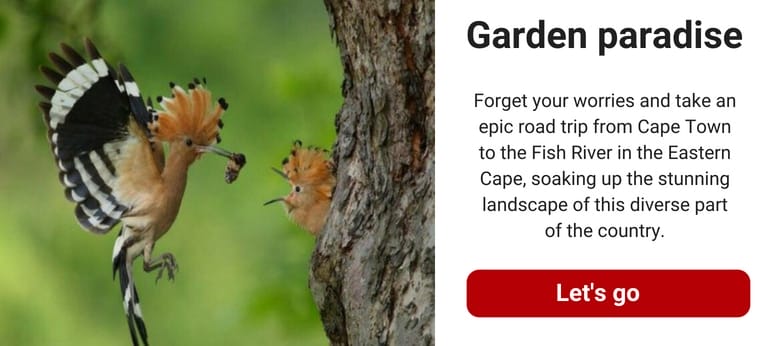 Having trouble deciding? Contact us for travel advice about how to create an itinerary that will take you to both destinations.