Northern Botswana safaris, tours & holiday packages
The vast and thinly populated north of Botswana is home to two legendary safari destinations: the watery Okavango Swamp and drier Chobe National Park.
Many would rank the 12,000-square-kilometre Okavango Swamp as one of Africa's top five safari destinations. A vast inland delta formed by the Kavango River as it is swallowed by the Kalahari sands, this lushly vegetated wetland – best explored in a type of dugout canoe known as a mokoro – possesses a peaceful and intimate atmosphere. It is also home to an excellent range of wildlife, from lions and African wild dogs to a veritable infestation of crocs and hippos. And the birding is simply superb, whether you are seeking out the localised slaty egret and coppery-tailed coucal or just want to enjoy the colourful parade of bee-eaters, kingfishers and other water-associated species.
Popular Northern Botswana safaris
These popular itineraries can be customised to match your budget and travel dates
Philip Briggs says
"Being poled through the Okavango in a mokoro is one of Africa's greatest wildlife experiences – grunting hippos, prolific birdlife and the thrilling wilderness feel that characterises this vast wetland set in the heart of a desert!"
More on Northern Botswana holidays
Often visited in conjunction with the Okavango, 11,700-square-kilometre Chobe National Park is another of Africa's great game reserves. Best explored by boat along the Chobe River (a tributary of the Zambezi), the park is famed for its large concentrations of elephants (up to 70,000 individuals) and it also protects the full range of southern Africa's large predators, as well as the localised puku antelope.
Another highlight of northern Botswana is the seasonal Makgadikgadi and Nxai Pans, both of which offer excellent game viewing and birding when they carry water. For rock art enthusiasts, the Tsodilo Hills – a UNESCO World Heritage Site – are home to at least 4,500 rock paintings, some of which were executed more than 20,000 years ago.
Northern Botswana Map
Northern Botswana's location on Google Maps

Frequently Asked Questions about Northern Botswana
Botswana Currency
Botswana currency's official money is the Botswana Pula (BWP). Botswana money, the Pula is divided into 100 thebe. Botswana Pula is represented by the letter P. Botswana Pula is regarded as one of Africa's most powerful currencies. The… go there.
What vaccinations should I get?
This is all dependant on the countries that you will be visitng and due to the status of certain vaccinations changing at times, please consult our experts before getting vaccines. go there.
Is it okay to drink the water?
In some parts of Southern Africa it is safe to drink the tap water, however it is highly recommended to stick to bottled water (mostly supplied) during your trip as even drinkable African water is completely different in taste and… go there.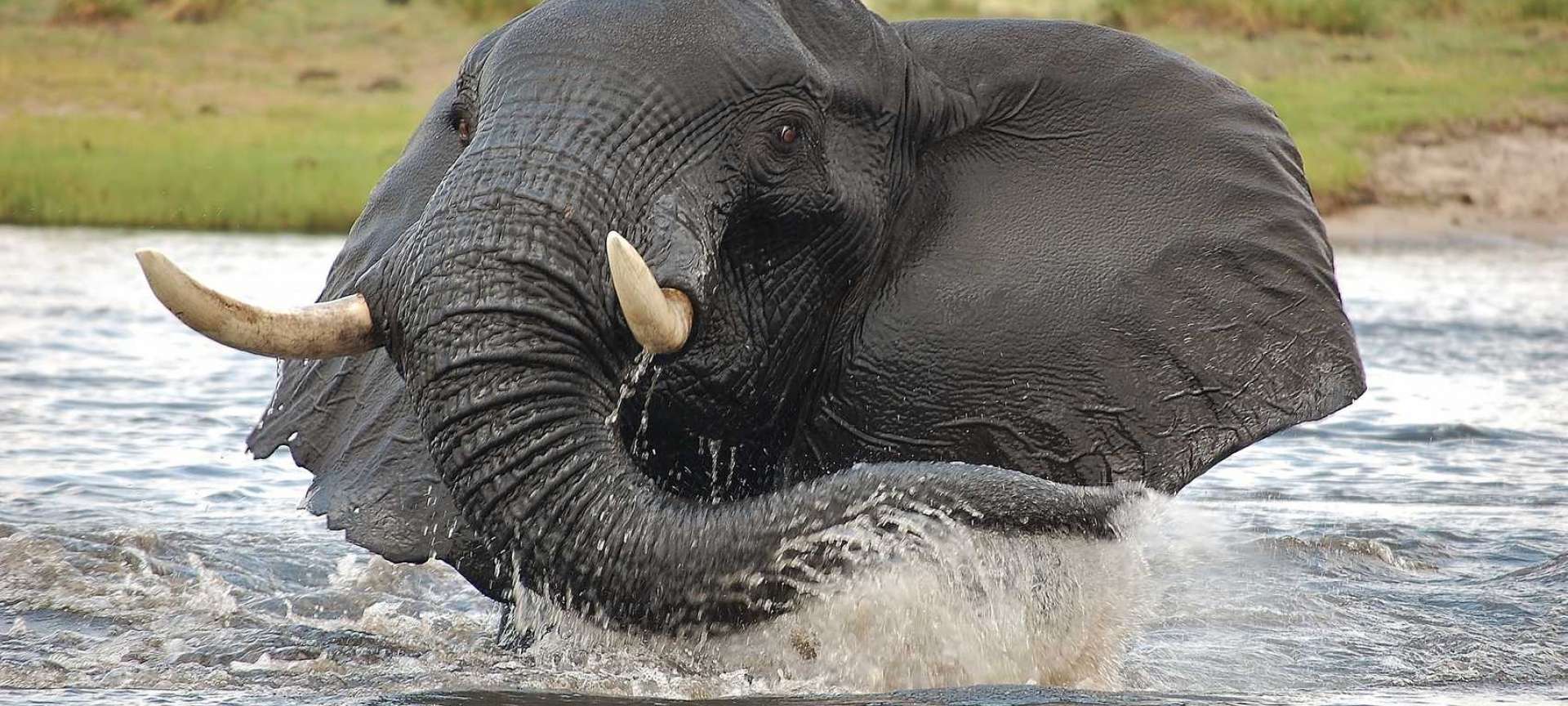 Reviews on our Northern Botswana safaris
This was my first safari. I didn't expect to be so pampered. Everything was first class. We had everything provided for us before even asking. We had a dedicated team at our service. Megan was on call whenever we needed something and she…
Saada
from Nigeria
Tanya was an absolute delight to deal with. From the first phone call she was extremely polite, professional and very eager to facilitate my requests regarding our safari. Our 3 nights at the V & A Hotel were fabulous and Motswari Game…
Debbie
from Australia
Perfectly tailor-made tours that take all your wishes and requests into consideration. All my expectations were beyond fulfilled.
Henrik Wetterstrand
from Sweden
Living afar and trusting in an organisation with whom you have no previous knowledge can lead to feeling of mistrust and wondering whether what we have paid for actually exists. A little more proactive communication would have eased those…
Tony Russell
I just wanted to thank Discover Africa and Karl Svendsen - the safari was great - we saw many more animals than expected including cheetah, leopard, many lions and even a three-day old elephant calf. Additionally, we had our own hippo…
Margaret Dean
Planning the trip was managed extremely well especially since travel was at a busy time of year and not much notice was given. All communication was by email, and was responded to promptly and efficiently. Different options were provided…
Suzanne McKeen