Northern Okavango Delta safaris, tours & holiday packages
Botswana's fishing mecca
Custom Northern Okavango
Describe your dream trip
We'll source the best value
Book when you're ready
Catch a tigerfish, watch a fish-eagle and get lost in a green labyrinth of papyrus.
The northern part of the Okavango Delta often gets overlooked in favour of Moremi and Chief's Island. While this part of the delta may not have the abundance of game that occurs in the south, it's a prime region for angling and fishing – especially tigerfish and bream. Wake in the morning to the crystal-clear call of an African fish-eagle, then cruise down the labyrinth of papyrus-lined waterways in a fishing boat while kingfishers and cormorants dive between the reeds.
Popular Northern Okavango safaris
These popular itineraries can be customised to match your budget and travel dates
Carla Lewis-Balden says
"It's dusk and thousands of dragonflies are gliding over the water while the sky turns pink, then mauve and finally indigo. The last rays disappear behind the sea of papyrus. You are drifting down one of the channels in a boat, while a fish-eagle calls out to its partner. This is the magic of the northern Okavango."
More on Northern Okavango holidays
Fishing boats can be chartered at numerous lodges and camps in the Panhandle. Most of these will provide fishing tackle too, but if you are a serious angler it's a good idea to bring your own gear. Time your visit to coincide with the barbel run between August and October, when thousands of barbel (similar to catfish) congregate in the channels, followed by schools of tigerfish. The feeding frenzy that ensues is one of southern Africa's more interesting phenomena. Birds also flock to the barbel run, taking advantage of Mother Nature's all-you-can-eat buffet. If you're looking to catch a tigerfish, this is the time to visit.
Birders also love visiting the northern part of the delta during this time, when fish-eagles eye the prey from their perches in the jackalberry trees. You could even see an African skimmer or a Pel's fishing-owl.
Northern Okavango Map
Northern Okavango's location on Google Maps

Frequently Asked Questions about Northern Okavango
What vaccinations should I get?
This is all dependant on the countries that you will be visitng and due to the status of certain vaccinations changing at times, please consult our experts before getting vaccines. go there.
Is it okay to drink the water?
In some parts of Southern Africa it is safe to drink the tap water, however it is highly recommended to stick to bottled water (mostly supplied) during your trip as even drinkable African water is completely different in taste and… go there.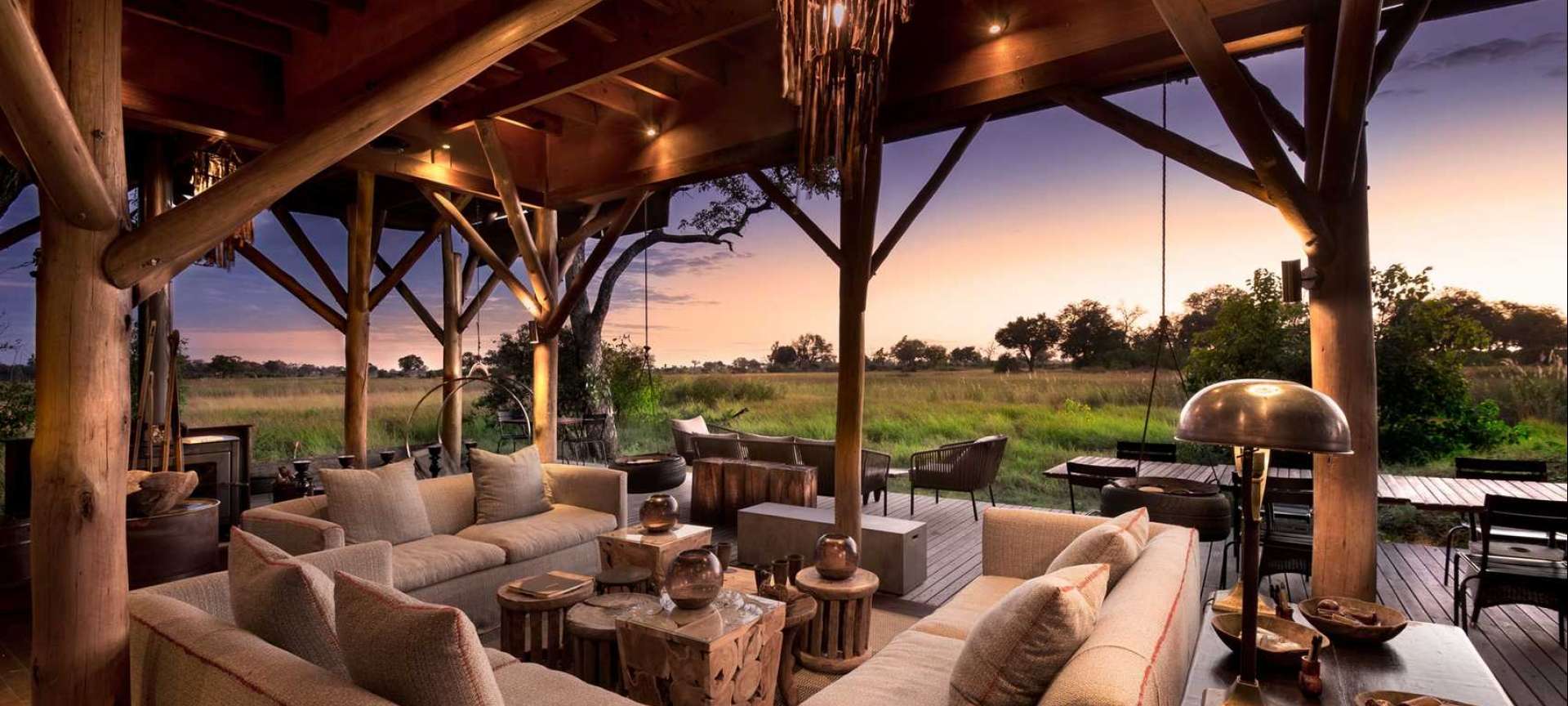 Reviews on our Northern Okavango safaris
This was my first safari. I didn't expect to be so pampered. Everything was first class. We had everything provided for us before even asking. We had a dedicated team at our service. Megan was on call whenever we needed something and she…
Saada
from Nigeria
Tanya was an absolute delight to deal with. From the first phone call she was extremely polite, professional and very eager to facilitate my requests regarding our safari. Our 3 nights at the V & A Hotel were fabulous and Motswari Game…
Debbie
from Australia
Perfectly tailor-made tours that take all your wishes and requests into consideration. All my expectations were beyond fulfilled.
Henrik Wetterstrand
from Sweden
Living afar and trusting in an organisation with whom you have no previous knowledge can lead to feeling of mistrust and wondering whether what we have paid for actually exists. A little more proactive communication would have eased those…
Tony Russell
I just wanted to thank Discover Africa and Karl Svendsen - the safari was great - we saw many more animals than expected including cheetah, leopard, many lions and even a three-day old elephant calf. Additionally, we had our own hippo…
Margaret Dean
Planning the trip was managed extremely well especially since travel was at a busy time of year and not much notice was given. All communication was by email, and was responded to promptly and efficiently. Different options were provided…
Suzanne McKeen