Custom designed Walking safaris in South Africa
Describe your dream trip
We'll source the best value for you
Book when you're ready
Help Me Plan
South Africa is renowned as a premier safari destination, visit to see it for yourself.
South Africa has the best terrain for walking safaris. The temperate climate and diversity of the wildlife ensures that a walking safari is an incredible experience. Whether you want to travel after a long working period or just need pure adventure and curiosity, South Africa is the ideal country for you to sample a truly African wilderness experience.
Popular Walking safaris in South Africa
These popular itineraries can be customised to match your budget and travel dates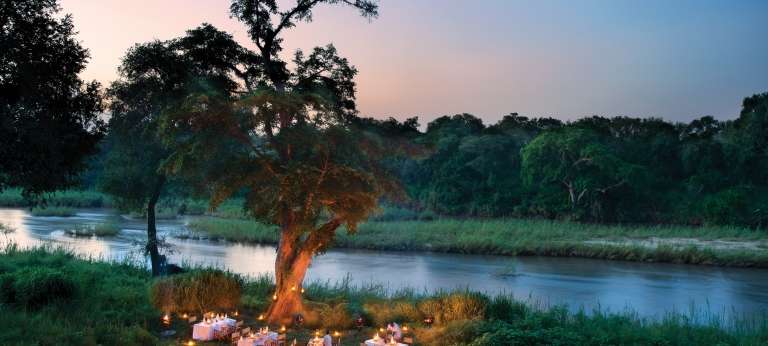 In this exciting safari holiday, you'll get to experience both Southern Africa's bush and beach beauty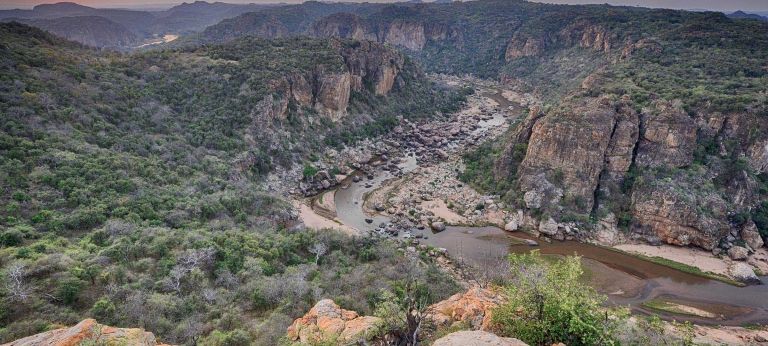 A four-day walking trail offering bush lovers the opportunity to explore the remote northern corner of the Kruger National Park
More on Walking safaris in South Africa
Introduction
Walking safaris are special because you're not only immersed in the experience more than ylou would ordinarily be in a vehicle, but you are led by an experienced ranger who is skilled in reading tracks and finding game to sight. Professional game rangers are trained to guide you through a wildlife area rich in lion, leopard, elephant, rhino, buffalo as well as hyena, hippo, giraffe, zebra and a whole host of other wildlife.
Know before you go
It is of paramount importance that you adhere to the guide's briefing. The highly qualified and trained guides take your safety very seriously and walking in the wild can make you very vulnerable to potential dangers. Although, the exhilaration and experience far exceeds the dangers, as long as you let the guides do what they're trained for.
When to go
South Africa is considered an all-year favourite destination to visit and the best time for walking safaris is from May to October when the weather is most conducive to sighting wildlife. This time of the year vegetation is sparse and scattered, making it easier to explore a wider area and follow animal tracks easier. Most game reserves and National Parks have permanent waterholes which provide you with excellent game viewing. In the Kruger National Park, it's best to visit between June and August when it's drier with fewer mosquitos and cooler temperatures (although it can still get rather warm during the day).
What to pack
Adequate preparation before embarking on a walking safari in South Africa is a prerequisite. Just like any holiday, packing the essentials like appropriate clothing or personal amenities is a given. Overpacking or lack of essential items can be problematic, especially for walking safari.
The best approach will be to ask your tour planner because their requirements might be specific to the areas. However below is a rough guideline:
Light, neutral cotton clothing
Waterproof jacket
Long-sleeved shirt and trousers
Good pair of hiking shoes
Wide-brimmed hat
Sunscreen
Sunglasses
Medical kit
Travel guide
Camera
Binoculars
Flashlight
Anti-malaria drugs
Weather and Climate
Most safari-bound destinations in South Africa tend to be temperate throughout the year. The best weather condition for a walking safari is during the cooler months. Walking safaris require you to follow the terrain and spot animals, hence this period because there is little to no rainfall making it easier to spot game. Low rainfall means animals frequent the waterholes more regularly, making it easier to sight and follow them.
Safari / Holiday Styles
An exciting safari-style holiday with guides leading the way on a truly unique experience in the bush.
Where to stay
Timbavati Safari Lodge
Lodolozi Game Reserve
Imbali Saafri Lodge
Kruger National Park
Marakele National Park
Sabi Sand Game Reserve
Aquila Safari Private Game Reserve
Thornybush Private Nature Reserve
Royal Malewane
Frequently Asked Questions about Walking safaris in South Africa
When is the best time to visit Ithala Game Reserve?
The best time to visit Ithala Game Reserve is during the dry winter months, from May to September. During this season it is easier to spot the wildlife since the grass is eaten by herbivores. Expect to encounter and sight birds - such as… go there.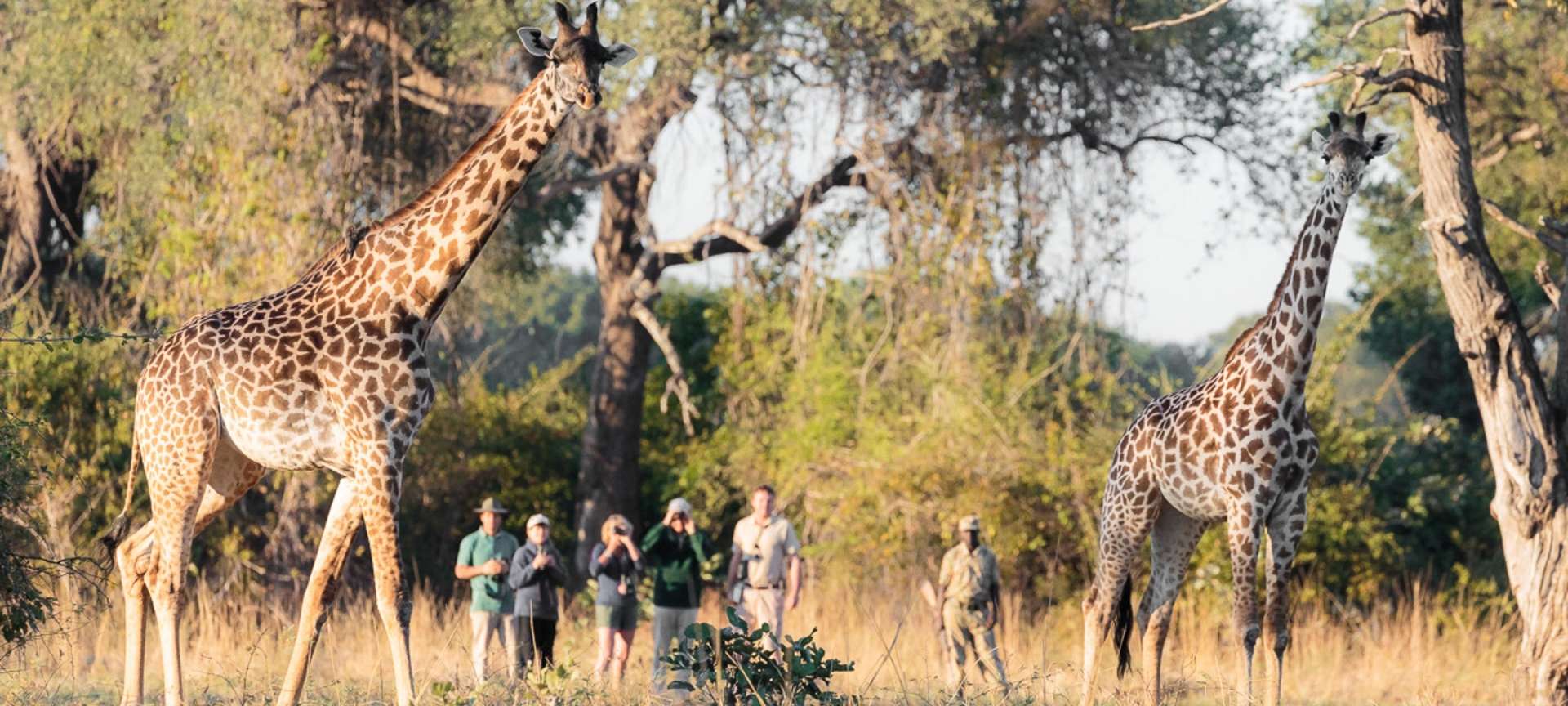 Reviews on our Walking safaris in South Africa
This was my first safari. I didn't expect to be so pampered. Everything was first class. We had everything provided for us before even asking. We had a dedicated team at our service. Megan was on call whenever we needed something and she…
Saada
from Nigeria
Tanya was an absolute delight to deal with. From the first phone call she was extremely polite, professional and very eager to facilitate my requests regarding our safari. Our 3 nights at the V & A Hotel were fabulous and Motswari Game…
Debbie
from Australia
Perfectly tailor-made tours that take all your wishes and requests into consideration. All my expectations were beyond fulfilled.
Henrik Wetterstrand
from Sweden
Living afar and trusting in an organisation with whom you have no previous knowledge can lead to feeling of mistrust and wondering whether what we have paid for actually exists. A little more proactive communication would have eased those…
Tony Russell
I just wanted to thank Discover Africa and Karl Svendsen - the safari was great - we saw many more animals than expected including cheetah, leopard, many lions and even a three-day old elephant calf. Additionally, we had our own hippo…
Margaret Dean
Planning the trip was managed extremely well especially since travel was at a busy time of year and not much notice was given. All communication was by email, and was responded to promptly and efficiently. Different options were provided…
Suzanne McKeen