Welcome to Uganda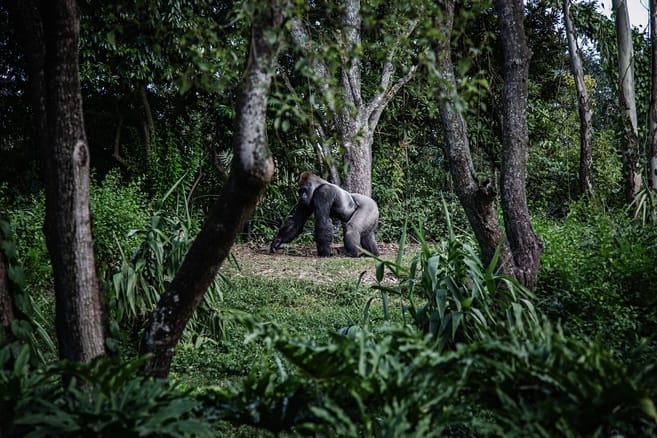 "For magnificence, for variety of form and colour, for profusion of brilliant life — bird, insect, reptile, beast — for vast scale — Uganda is truly 'the Pearl of Africa'." Winston Churchill penned these words about Uganda in 1907, and more than a century later, they still ring true.
Uganda is one of the world's most biodiverse countries: home to 13 types of primates and 330 mammals, of which six are found nowhere else, as well as more than 1000 bird species, it also encompasses a startling range of landscapes, from Africa's highest mountain range and the source of the Nile – the world's longest river – to the continent's largest lake.
While most people think of Kenya and Tanzania when it comes to East African safaris, landlocked Uganda has one thing that its neighbours don't: Mountain gorillas. The country conserves half of the world's remaining wild mountain gorilla population, and tracking these magnificent primates in their wild habitat is one of the most memorable wildlife experiences on the planet – and a big reason why travellers visit Uganda. This is also of the few countries in Africa where you can track chimpanzees in forest reserves: another primate encounter that you'll never forget.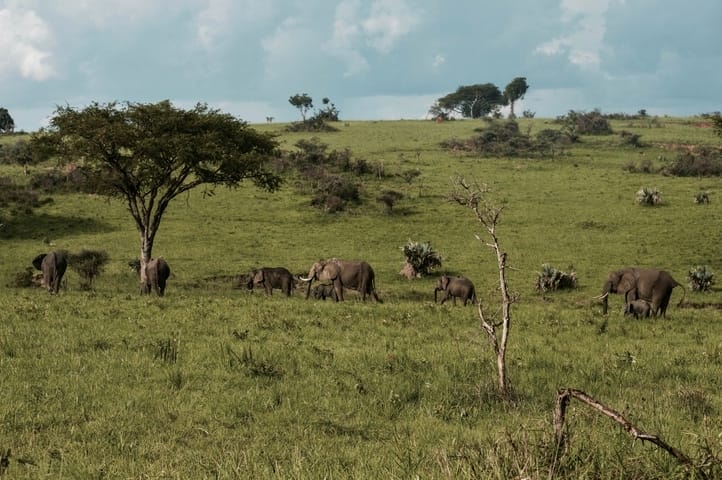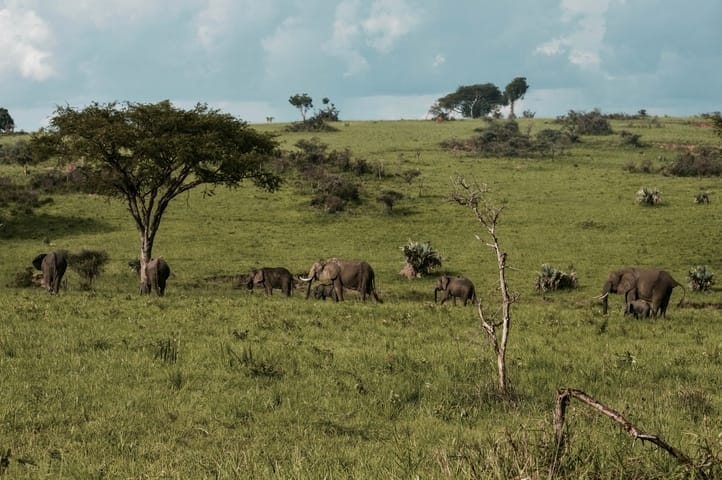 In addition to safari experiences in rainforests, Uganda also offers the traditional East African safari experience of game drives on open savannah to spot lions, elephant, leopards, buffalo and some rare wildlife highlights such as tree-climbing lions, sitatunga antelope, oribi, and rare shoebill storks, one of Africa's top birds.
Other outdoor adventures abound in Uganda, from white-water rafting and kayaking on the Nile River to bungee jumping, horseback safaris and hiking among the glacier lakes and cloud forests of the snow-capped Rwenzori Mountains – as well as climbing Africa's third highest peak, Mount Stanley.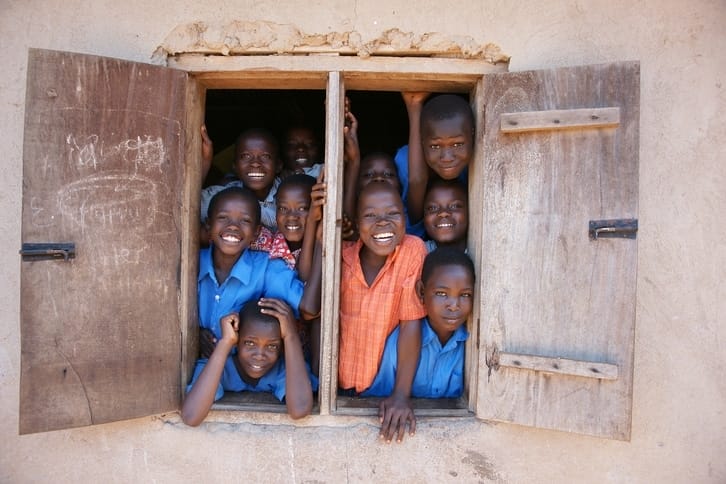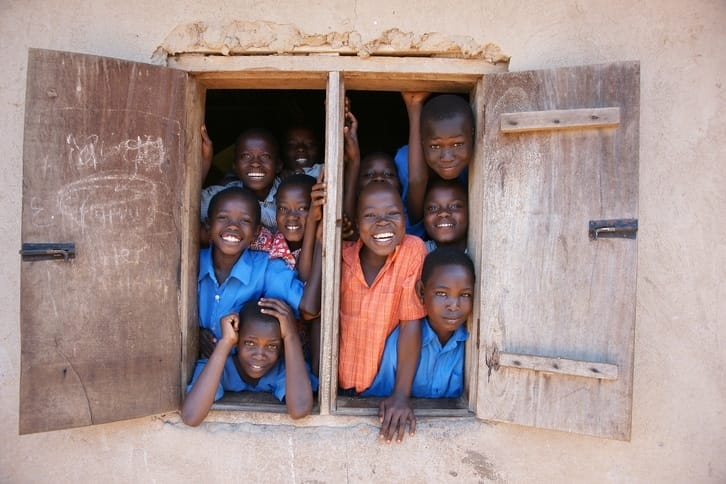 Uganda has a turbulent past but today the country is relatively safe and stable. There's been a huge investment in tourist infrastructure over the past several years, and visitor numbers are on the rise. Ugandans are incredibly warm and friendly people: wherever you go, you'll be met with big smiles from locals who are proud to welcome you to the Pearl of Africa.
What Makes Uganda Unique?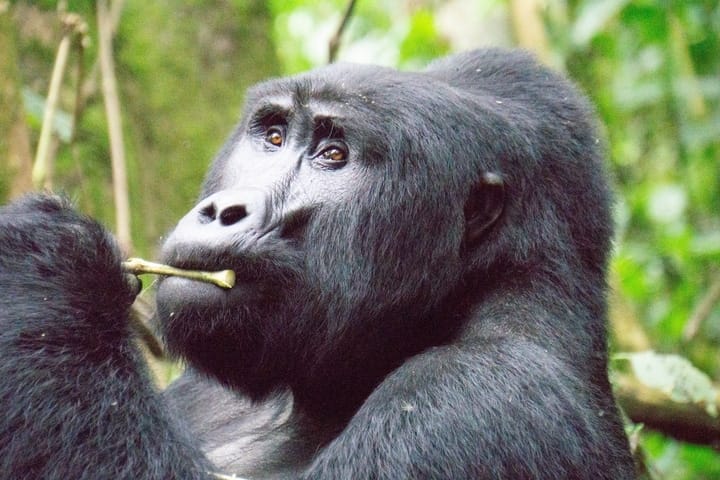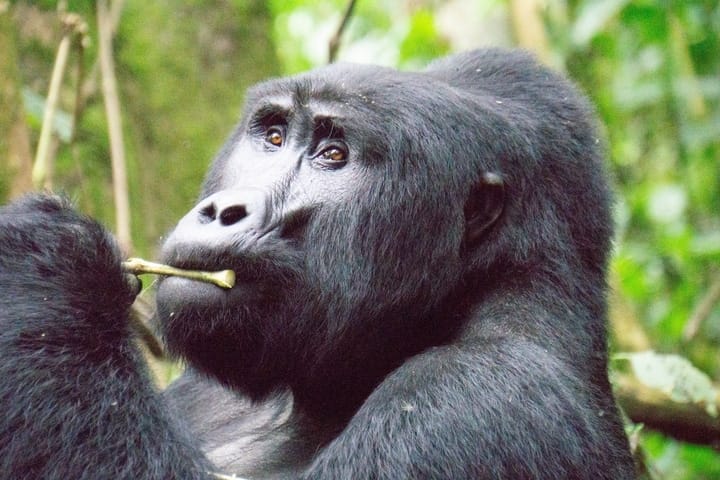 Uganda has one special attraction that only two other countries in the world also share: Mountain gorillas. The country is home to half of the world's remaining population of these great apes, and seeing them in the wild is one of the planet's most thrilling and memorable wildlife encounters. While you can also go gorilla trekking in Rwanda and the DRC, Uganda is the only country that offers the gorilla habituation experience, where you get to spend half a day with a gorilla group that is in the process of being exposed to humans.
But there's more to Uganda than just gorillas: the country is also a fantastic place to do chimpanzee trekking, another wildlife activity that you can only do in a few places in Africa. Another special animal highlight are Uganda's tree-climbing lions, which are found in Queen Elizabeth National Park. There's only one other place in the world where lions climb trees – Lake Manyara National Park in Tanzania – so seeing these big cats draped across branches is a rare sight.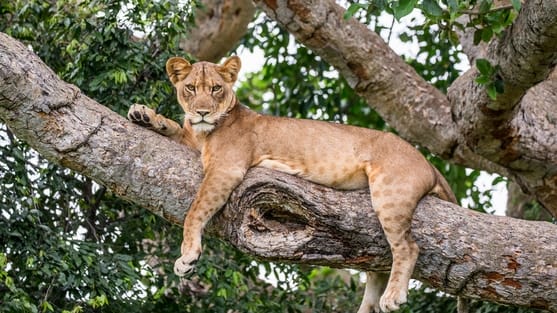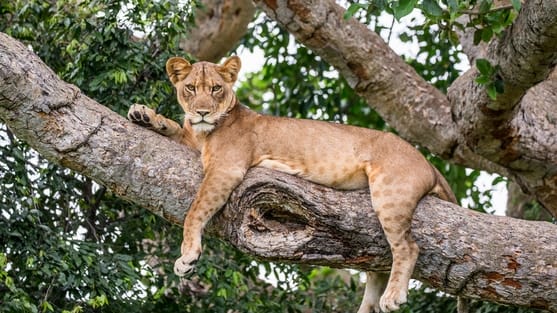 There aren't many other countries in Africa where you have the chance to experience safaris on the open savannah as well as in tropical forests, and Uganda offers both. In parks such as Murchison Falls and Queen Elizabeth, you can have the quintessential East African safari of spotting big game on the wide-open plains, while you also have the opportunity to go chimpanzee trekking and searching for other primates in pockets of rainforest in Western Uganda.
For birdwatching, Uganda is one of the best countries in Africa, due to its astounding diversity of species – a result of its position in between the East African savanna and West African rainforest, and its variety of different habitats. Along with the many beautiful species to search for, birdwatchers come to Uganda for the chance of seeing the elusive shoebill stork, which is hardly seen anywhere else and is rated as one of the top five birds to spot in the continent.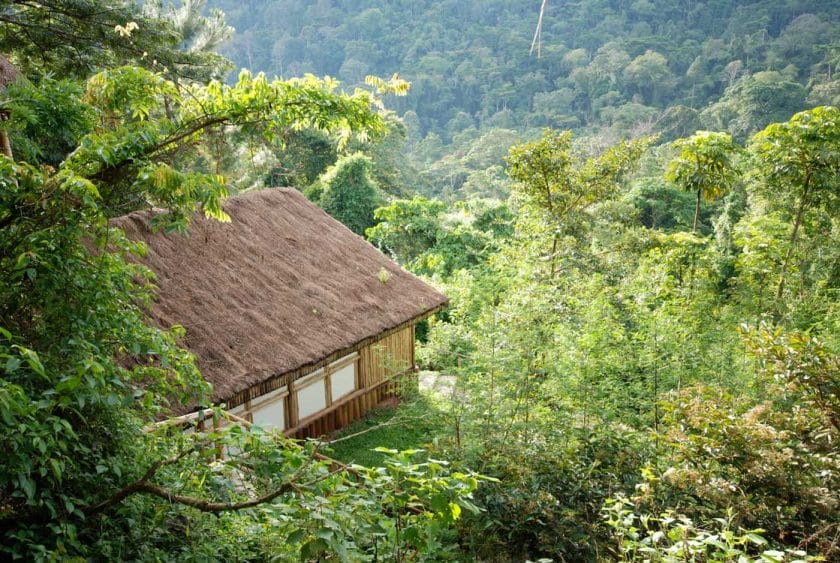 Uganda is home to two unique natural highlights: the source of Africa's longest river – the Nile – and the continent's highest mountain range, the Rwenzori, or "Mountains of the Moon". Both of these places offer adventures galore, including white-water rafting, kayaking, boating, hiking and mountaineering.
Why Would People Keep Coming Back to Uganda?
While seeing Mountain gorillas is the main reason that many travellers come to Uganda, there's much more to the country in terms of wildlife, landscapes and outdoor adventures, that it would be hard to fit it all into one trip – unless you have a few months to travel.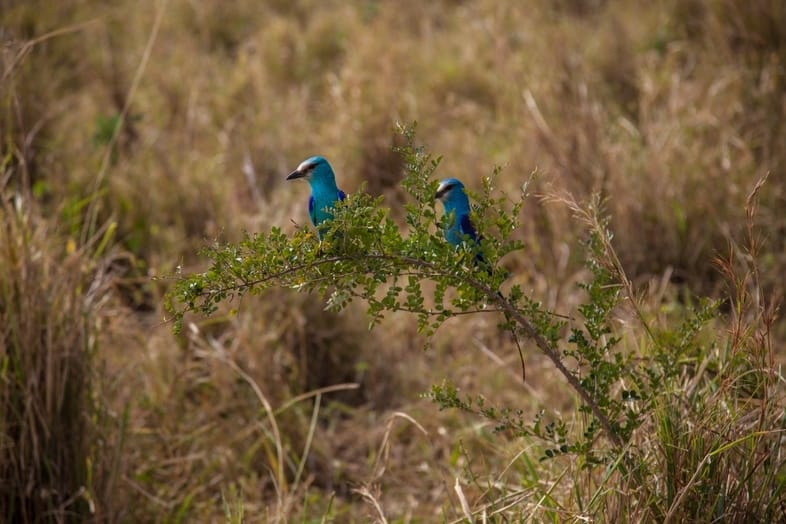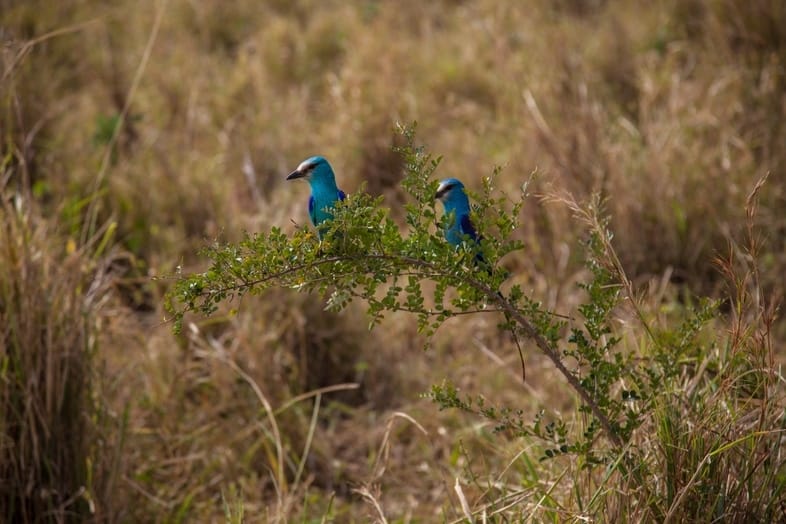 While many people might see mountain gorillas, chimpanzees and other wildlife in the national parks on their first trip, other attractions would bring them back, such as hiking in the Rwenzori Mountains and in Mount Elgon National Park, gorilla tracking in Ziwa Rhino Sanctuary, birdwatching in Bundongo Forest Reserve and exploring the beautiful crater lakes region.
Uganda is home to some wonderful off-the-beaten-track gems, such as Kidepo Valley National Park in the remote north of the country, which may be difficult to reach than the more popular parks and reserves, but would definitely draw adventurous travellers back on repeat visits.