Walking Safari in Rwanda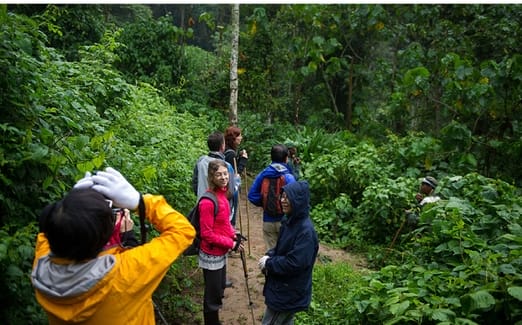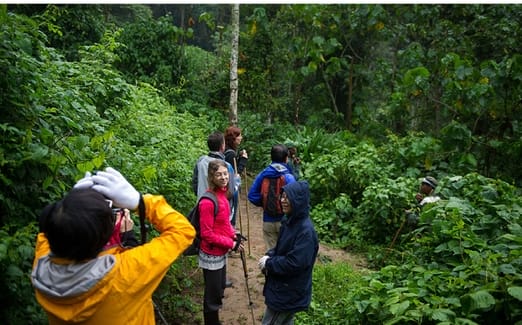 Rwanda is well-suited to organised walking holidays as all the most popular and iconic activities are undertaken on foot. This includes gorilla tracking and hikes the 4,507m Mount Karisimbi and the 3,711m Mount Bisoke in the Virunga mountains, as well as chimp tracking and other forest walks in Nyungwe National Park. For dedicated walkers, the 227km Congo-Nile Trail, which runs roughly parallel to the eastern shore of Lake Kivu, and takes ten days to complete on foot, is highly recommended.
If you plan on walking a lot, bring suitable footwear and a few pairs of thick socks. A walking stick can be useful on the steep slopes if the Virungas and Nyungwe.