Is going on a safari dangerous?
You are putting yourself in a position where you are exposed to wild animals for which many of them are dangerous. However on a safari every precaution is made to ensure your safety when going on a game drives or walks. This is why it is of absolute importance that you listen to your well trained guide at all times, failure to do so might result in harm, however if you are respectful of your surroundings and the fact that you are in a wild place you will be perfectly safe and have an experience of a lifetime.
This FAQ is related to
Experience the best of Africa, from the Okavango Delta – one of Africa's Seven Natural Wonders – to the endangered mountain gorillas and East…
$ 16,865
£ 12,085
R 197,877
€ 13,646
per person
16 days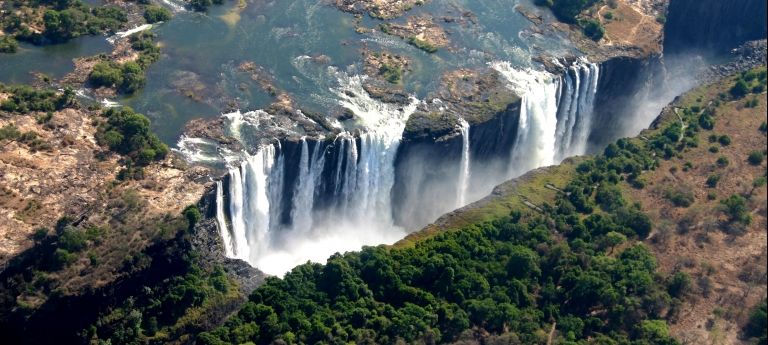 Combine water and wildlife in a journey that takes you from the Victoria Falls to Kafue and South Luangwa national parks – Zambia at its best
$ 7,745
£ 5,550
R 90,872
€ 6,267
per person
9 days
<! --- End Journeys ---> <! --- End Destinations --->
A family safari is a great way to expose your kids to nature and wildlife without having to worry about the boredom they may experience on a regular safari tour. Family safaris are tailored to keep the excitement of being on a wildlife and birdlife-spotting safari alive and interactive for everyone.
People come from all over the world to see lion, leopard and cheetah - the biggest felines on the African continent. A safari is hardly complete without seeing at least one of these amazing predators in the wilderness. When searching out the big cats, it's also important to look out for the…
<! --- End Experinece --->