Elephant Kingdom: Chobe National Park Tour (3 days)
Elephant Kingdom: Chobe National Park Tour (3 days)
If seeing African elephants is on your travel bucket list, then the Chobe National Park should be right at the top
This Botswana Chobe National Park safari package will take you to the tip of Africa's most amazing and dynamic wilderness - home to the highest density of African elephant on the African continent.
Here in Chobe, you can witness the Gubatsa Hills shelter leopard and klipspringer and rock paintings of early man's wildlife sightings. During the arid winter months, game viewing concentrates on Savute's resident bull elephants, antelope and lion prides, and black-backed jackal, bat-eared foxes, tsessebe, and kudu, abound.
The summer rains bring a feast for lion, hyena and cheetah as thousands of migrating zebra and wildebeest assemble in a chaotic pattern on the marsh. Cape buffalo herds arrive and migrant birds swell Savute's 300 resident species, thrilling bird-watchers with their spectacular antics.
JanLow
Feb
Mar
Apr
JunPeak
JulPeak
AugPeak
SepPeak
OctPeak
Nov
Dec
Costing tip: When comparing with other companies, remember most of them only show the low season rate. How pricing works >
What to Expect on This Safari
This popular itinerary can be customised to match your budget and travel dates by adding/removing a few days or selecting different lodges
Welcome to the Chobe National Park
On arrival at the Kasane International Airport, you will be met and transferred to the Ghoha Hills Savuti Lodge. The lodge is eco-friendly and guest will enjoy the game drives which are done exclusively on the Ghoha Hills road network. However, luxury tents are situated along the hillside, with views of the bush and the waterhole. This will be your home for the next three night with all your meals included.
Enjoy sunset game drives that will give you the opportunity to witness the unique landscape - filled with elephants, giraffes, Roan antelope, lions, cheetahs, Black backed jackal, Bat eared foxes, tsessebe, kudu, zebras and bird species. Explore rock climbing and get a close view of the Bushmen Rock Paintings. In addition a presented picnic bush lunch along the river banks will be waiting for you after exploring all your activities.
Meals: Full board
Transport: Included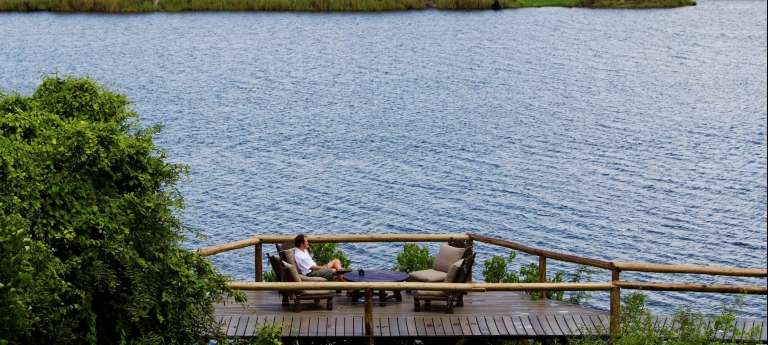 We're sad to see you leave
After breakfast and once you have checked out, you will be transported back to Kasane International Airport where you will connect with your onward arrangements.
Recommended Iteniraries and Tours