Stretching itself across 1.5 million hectares of land, the Serengeti National Park is known for its impressive population of wildlife – most notably the Big Five. It is perhaps more renowned for being part of the stage on which the annual Great Migration plays out. Each year, over 1.5 million wildebeest, a fair number of gazelles, and a small following zebra seek better grazing areas by moving south in the Serengeti, then west and north into the Masai Mara before eventually returning.
It is unsurprising that the Serengeti's bustling plains offer some of the most remarkable safari opportunities in the country, and visiting in the right season will promise astonishing sites of this natural phenomenon. The Serengeti's terrain varies from the volcanic grasslands and vast plains that are interrupted by rocky outcrops, rivers, volcanoes, and forests.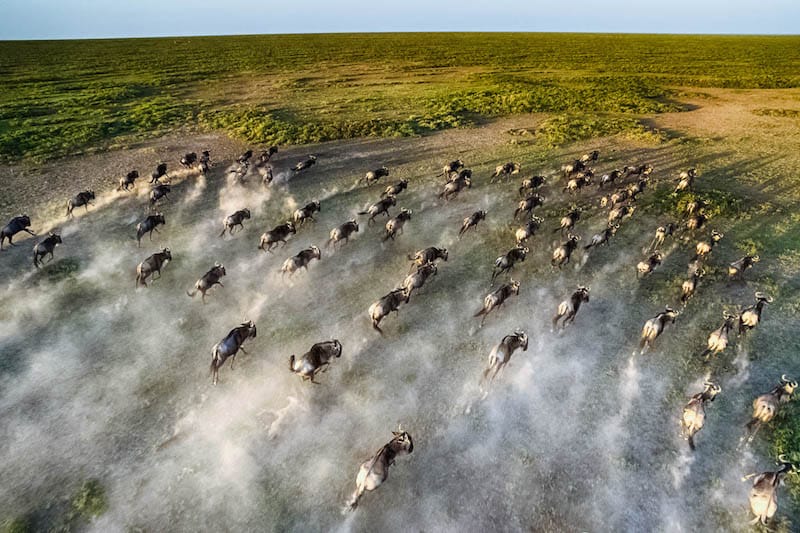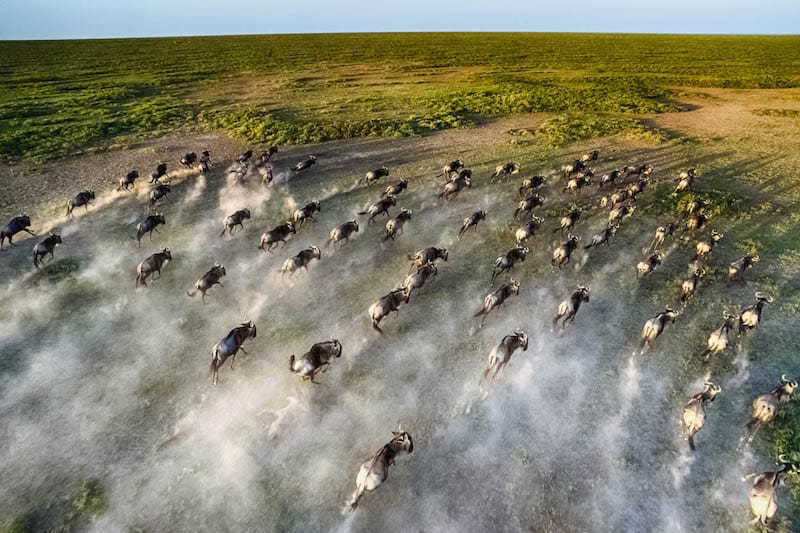 The park boats superb game-viewing all year round, a huge predator population, and varied birdlife. Much action can be seen near rivers and waterholes where the wildlife assembles. As well as being home to countless hippo pods and crocodiles, the water's edge is the prime position from which to watch nature unfold-whether it is simply to observe a trumpet of elephants escaping the midday heat to watch lion and crocodile compete over food sources. And it's perfect to combine with all sorts of other exciting destinations in Africa like Kenya. Read on to see our top five best Serengeti safari tours:
HerdTracker Serengeti wildebeest migration safari
Duration: 7-Days
Experience the wildebeest migration in Tanzania's Serengeti National Park with HerdTracker!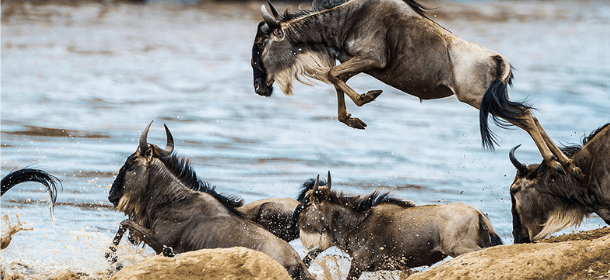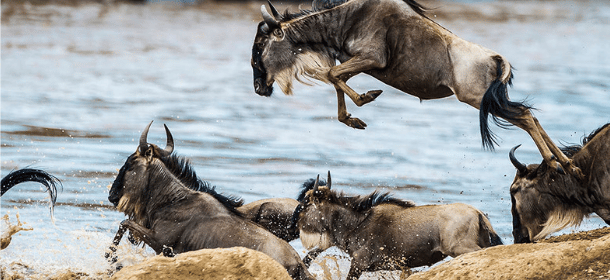 Highlights: Serengeti game drives, Great Wildebeest Migration sighting, Serengeti sundowner, Serengeti Big Five as well as breakfast and lunch in the bush.
Link: https://www.discoverafrica.com/tours/safaris/herdtracker-serengeti-wildebeest-migration-safari/
Honeymoon safari in the Serengeti National Park
Duration: 6-Days
Enjoy a romantic honeymoon at the Ngorongoro Crater where you can spot the Big Five and experience the wildlife-rich Serengeti National Park.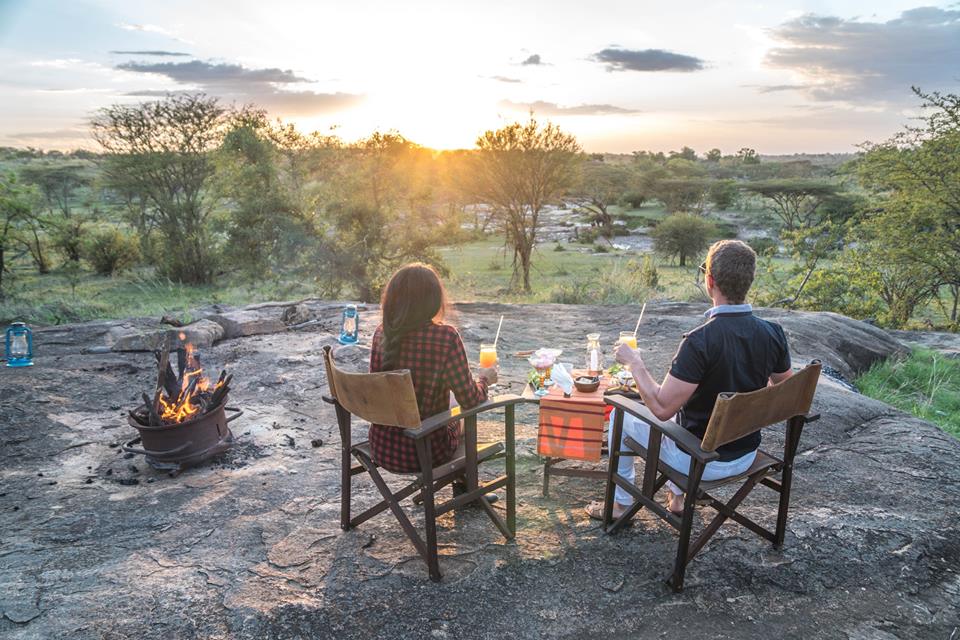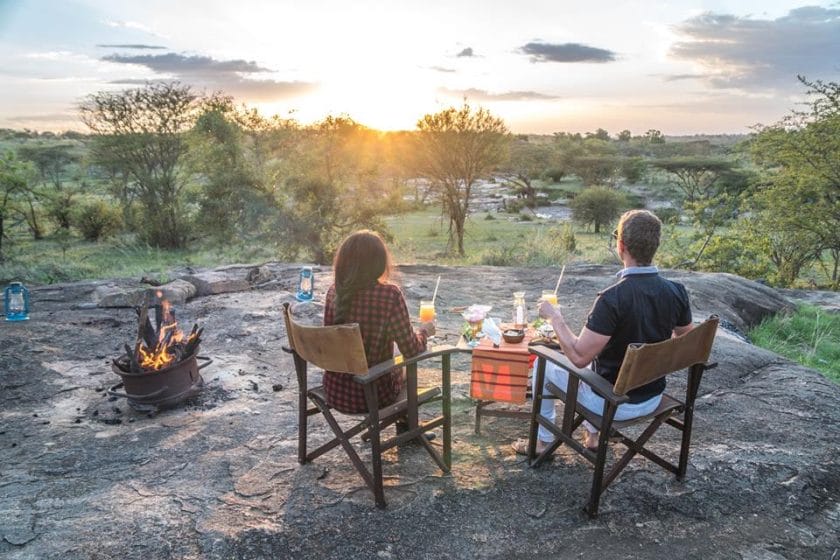 Highlights: Visit the Ngorongoro Conservation Area, witness approximately 30,000 to 40,000 flamingoes crowding the soda lakes, zebra, lions, leopard, giraffe, leopard, cheetah and eland as well as hot-air ballooning over the Serengeti plains.
Link: https://www.discoverafrica.com/tours/safaris/honeymoon-safari-in-the-serengeti-national-park/
Short and Sweet Serengeti Safari
Duration: 5-Days
Spend just enough time exploring the Serengeti.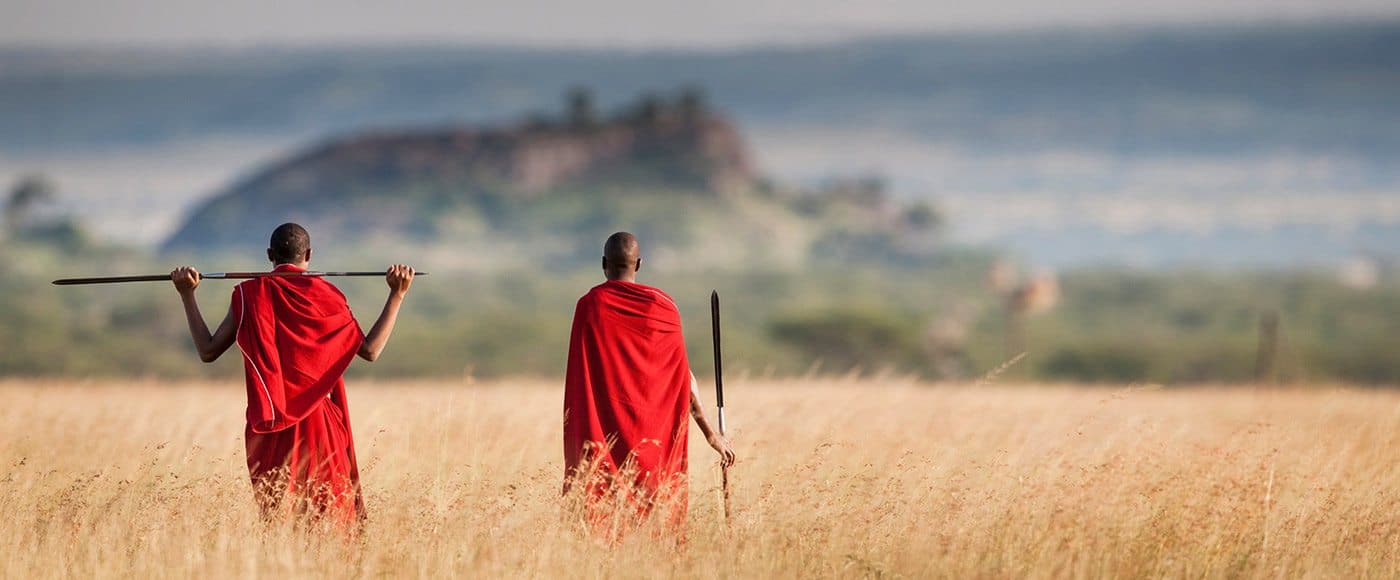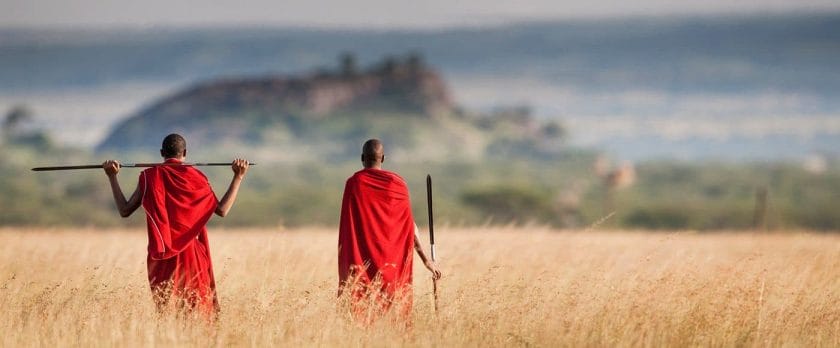 Highlights: Enjoy luxury accommodation, front row seat to the wildebeest migration and safari game drives in the Tarangire National Park.
Link: https://www.discoverafrica.com/tours/safaris/short-and-sweet-serengeti-safari/
7-day Mara and Serengeti Combo
Combine two prime destinations in one week of wonder.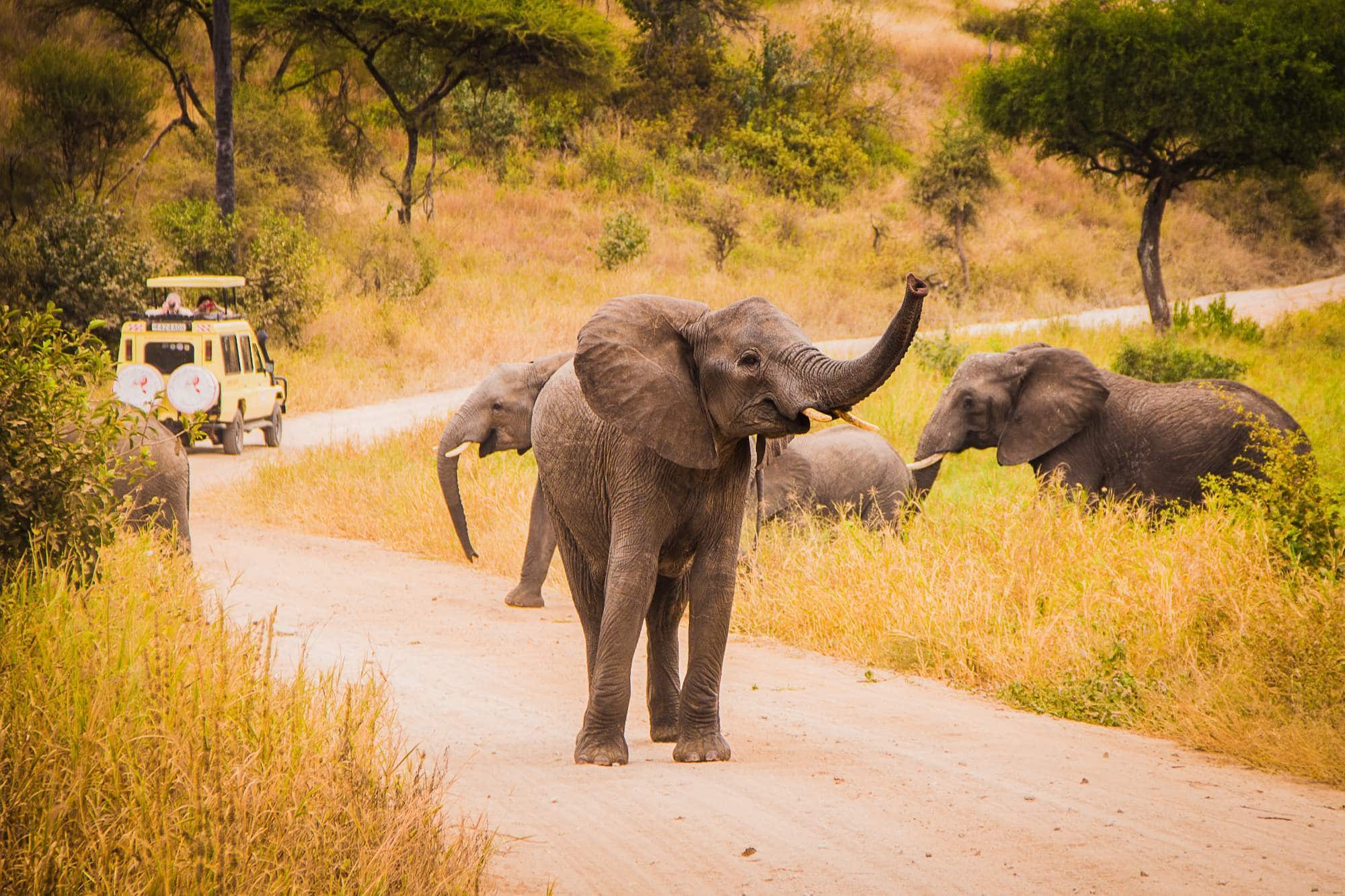 Highlights:  Front-row seat during the dramatic and arduous wildebeest journey and safari game drives.
Link: https://www.discoverafrica.com/tours/safaris/7-day-mara-and-serengeti-combo/
The Serengeti on Foot
Duration: 10-Days
There's no better way to get close to nature and feel alive than on foot, and no better place to walk than the remarkable Serengeti.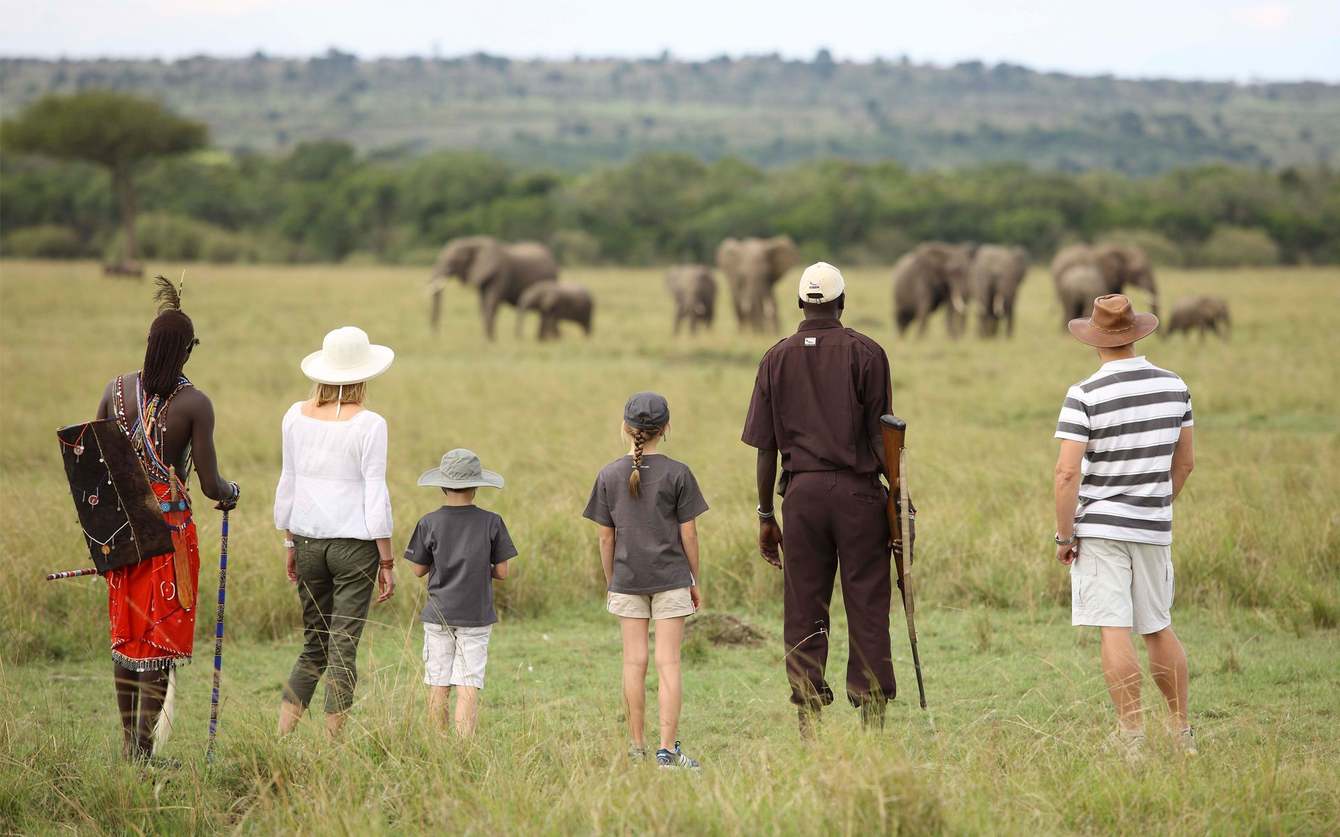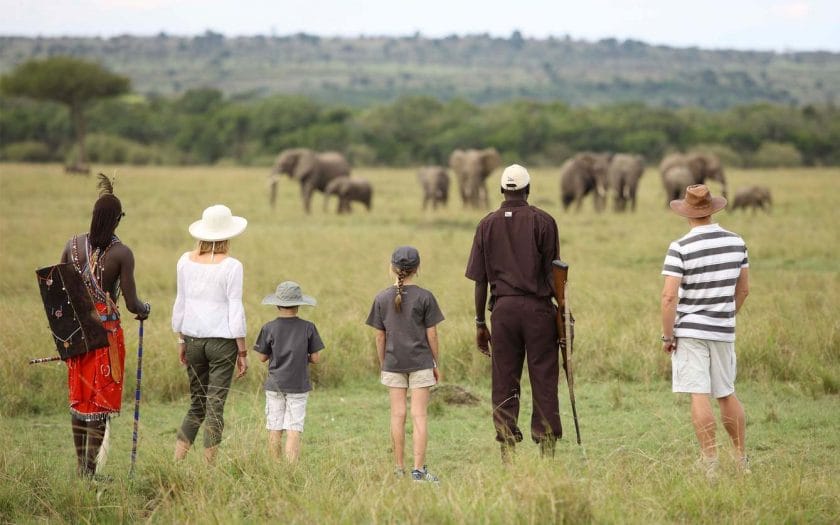 Highlights: Serengeti walking safari, photographic safari and luxury accommodation
Link: https://www.discoverafrica.com/tours/safaris/the-serengeti-on-foot/