What better way to celebrate your joyous union than with a journey back to the very continent that started it all, the journey of mankind? Serengeti is romance personifies and when it comes to organising the perfect honeymoon to this magical area, we've got you covered. Serengeti offers endless options when it comes to honeymoon travel spanning from five-star safaris or the annual great wildebeest migration.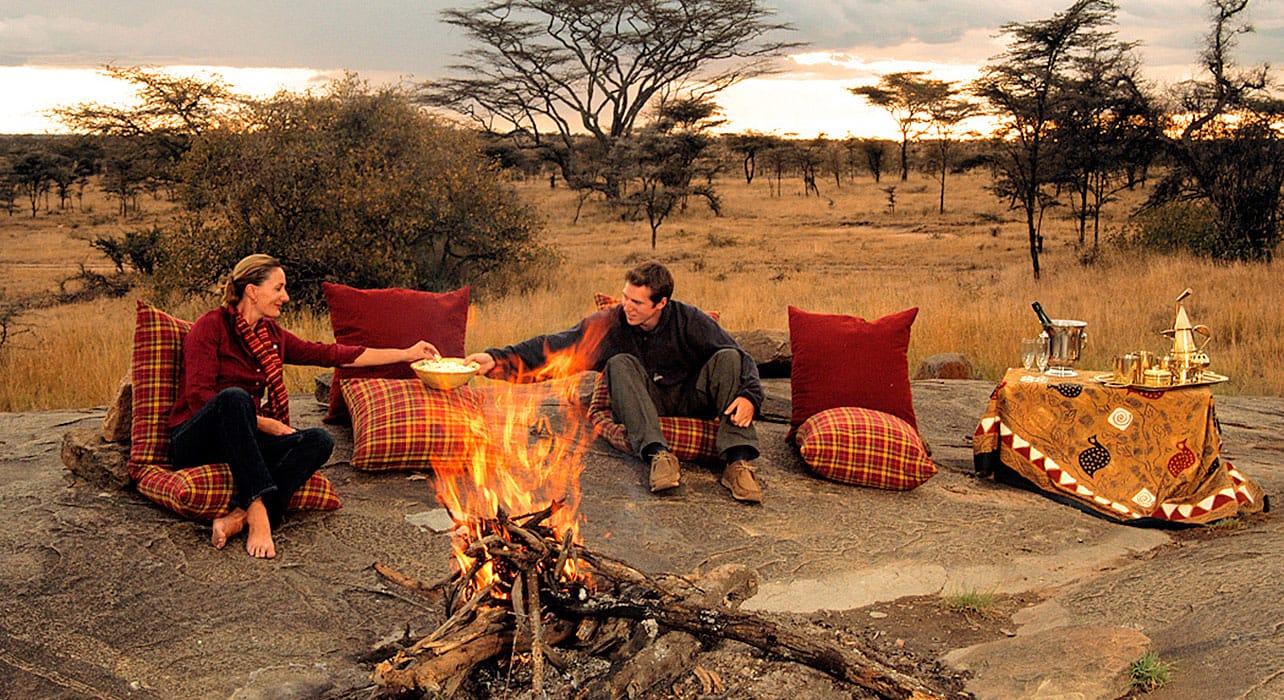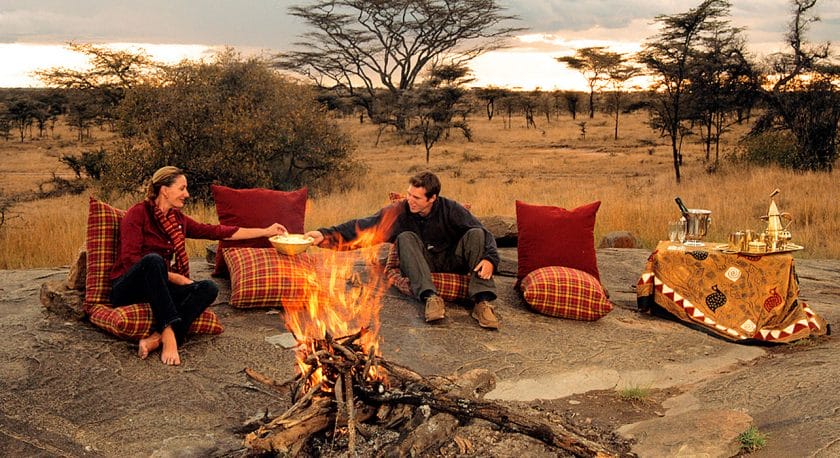 Couples can't go wrong by combining more than one romantic destination to their honeymoon itinerary. Think rose petal baths, couple's massages, sensual sunsets and private dinners under starlit skies. Fairy-tales certainly do come true in the Serengeti enchanting honeymoon. Serengeti is a honeymoon destination fit for royalty combining the ultimate lodges/camp and game-viewing with millions wildebeest passing right in front of your accommodation.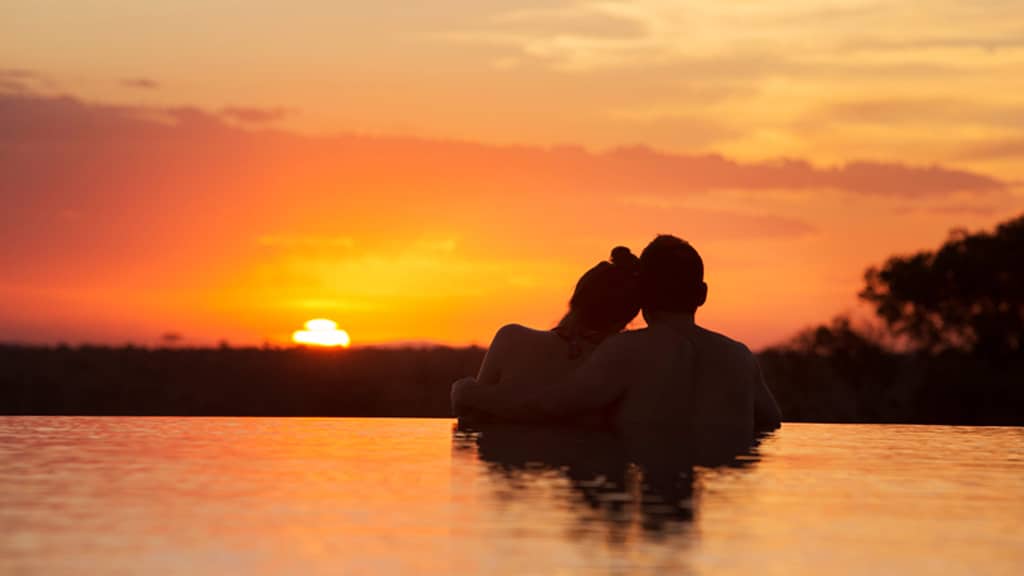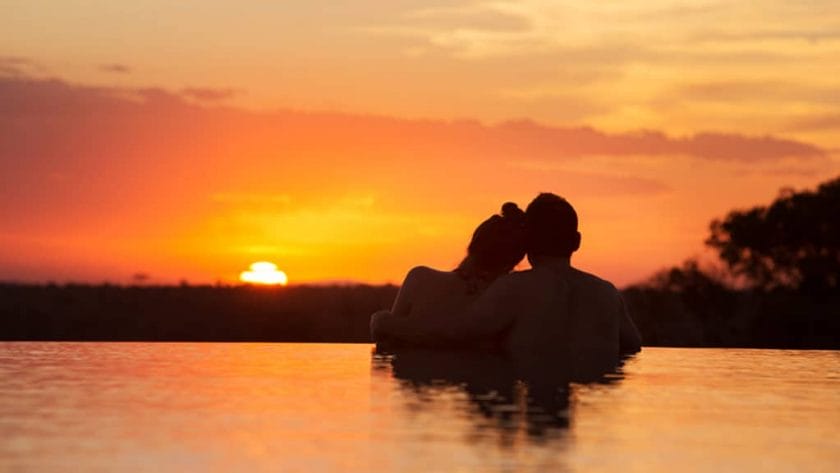 Discover Africa adds to that love story by creating tailor-made romantic getaways perfectly suited to each heart's desire. The land of classic romance and postcard-perfect scenery await. Book your honeymoon with one of Discover Africa's travel experts today and experience a once-in-a-lifetime journey with your partner.
1. Serengeti Under Canvas
Serengeti Under Canvas is a luxurious semi-permanent tented camp that moved around the Serengeti bringing guests within range of the massive herds of the Great Migration.
The guest areas include a dedicated sitting and dining tent, which provides deep sofas from which to contemplate the vastness and peace of the surrounding landscape. Custom made Indian rugs and polished brass samovars add a touch of elegance and romance.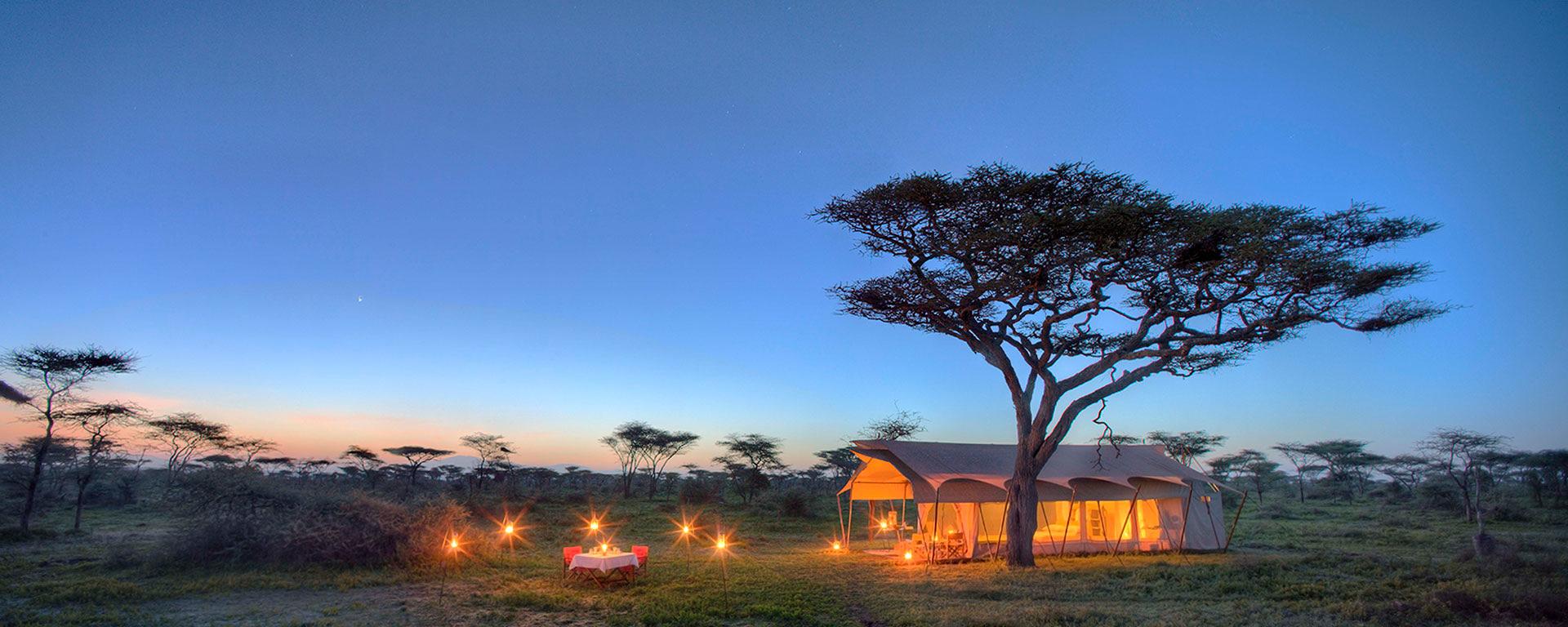 Relax under the dark velvet night sky and sample hearty cuisine served on sparkling crystal and silver that reflects the twinkling light of millions of shining stars.
Cluster around a roaring campfire to share stories of the day's magic and listen to the African night come alive.
Exceptional resident game and fantastic big cat sightings.
2. Nasikia Mobile Migration Camp
Unforgettable safari experience that trails the world's largest land migration of millions of wildebeest, zebra and other grazers.
Nasikia Mobile Migration Camp brings you close to the action and its unique location is determined each season, according to the dynamic movements of the wildebeest mega herds.
From December to March, Nasikia is situated at the Small March campsite, where you will find yourself in the midst of the short-grass grazing season with calving during late January. From July to October, the camp is located at Bologonja in the northern Serengeti – an ideal position from which to see the herds brave the crocodile-infested waters of the Mara River.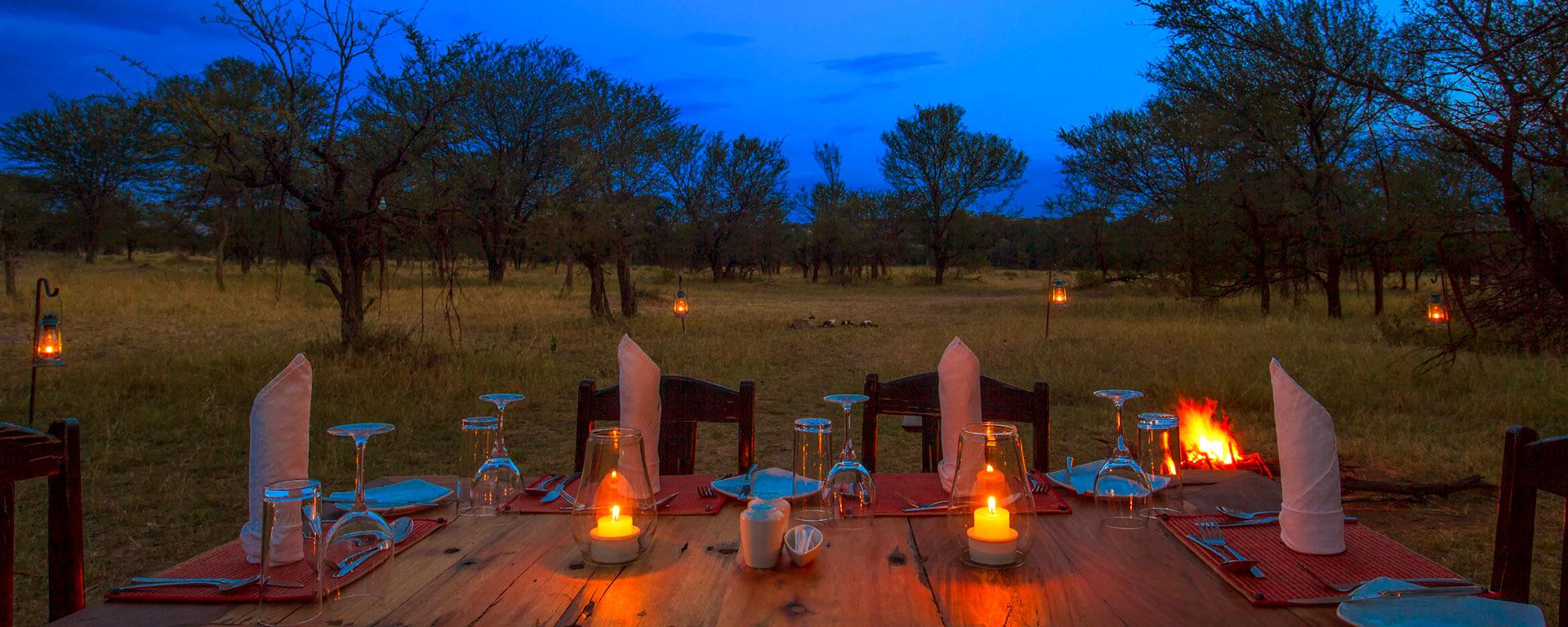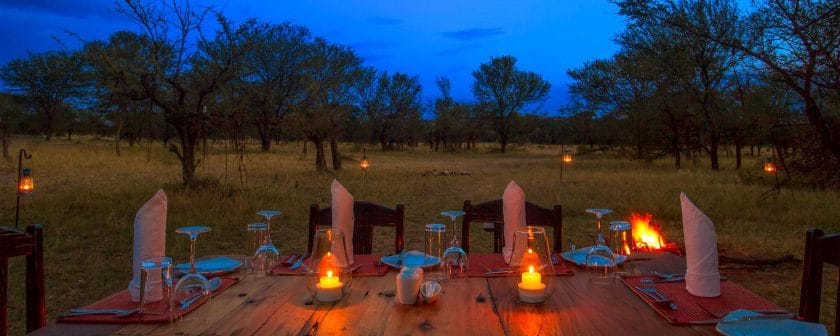 Game drives are available twice daily and can be adapted for a specialised birding safari.
Track wild game on foot, and tune in to the soft sounds of the wilderness on a guided nature walk.
Hot-air ballooning can be arranged, and this once-in-a-lifetime experience takes place at dawn, followed by a romantic champagne breakfast at the landing site.
3. Klein's Camp
Klein's Camp is situated on the only concession that borders on both the Serengeti and the Masai Mara.
Here, you'll enjoy exceptional game viewing, thrilling night game drives, Maasai culture, and old-fashioned safari luxury.
Within reach of the annual Great Wildebeest Migration.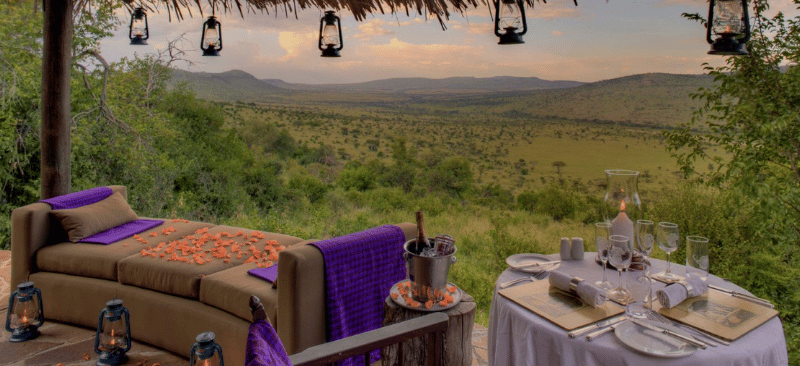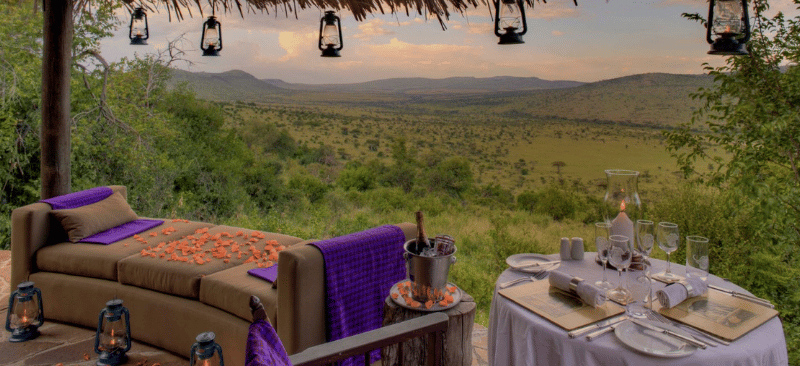 Boasting one of the finest views in Africa, even the swimming pool at Klein's Camp overlooks smoky views of distant hills.
Fresh vegetables picked from the camp's shamba, or organic African garden is used to create wholesome dishes. Dinners are served in the main dining area, which is graced by a large open fireplace.
4. Sanctuary Kichakani Serengeti Camp
The luxurious Sanctuary Kichakani Serengeti Camp guarantees you front-row seats to some of the most dramatic events of the annual and seasonal Wildebeest Migration.
The tents are very large and come with electric lighting and a private bathroom with a hot-water shower.
You have your own viewing deck to relax on, complete with easy chairs and a convenient table for an iced drink or two.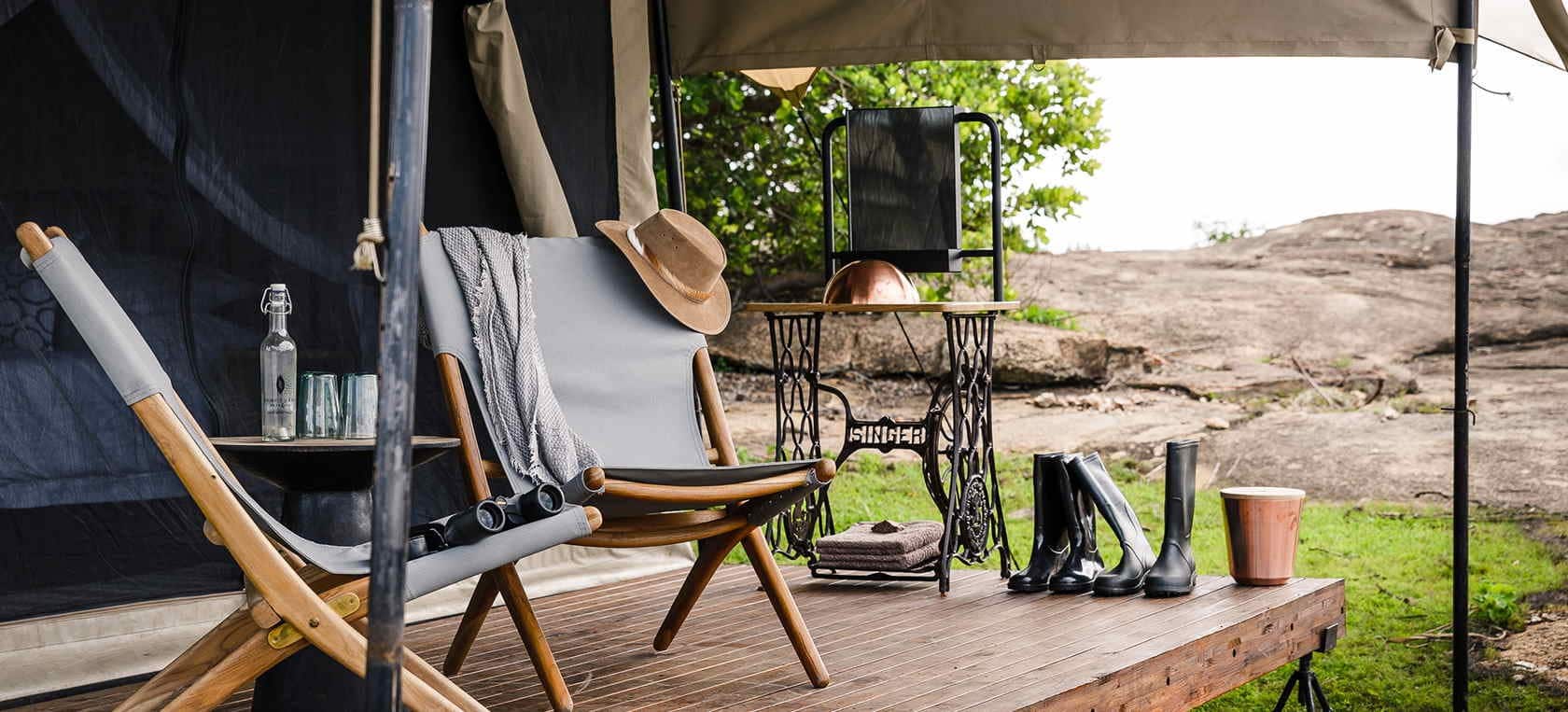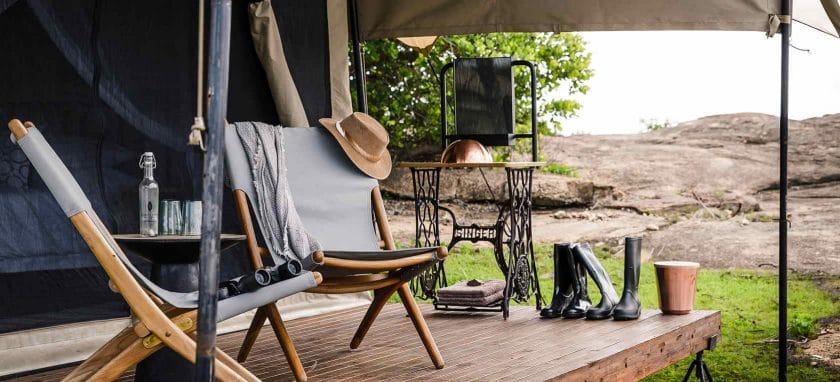 Sleek, stylish and romantic camp – perfect for couples and honeymooners.
themselves in the Migration experience.
Morning and afternoon game drives with expert guides.
5. Lamai Serengeti
Tucked into the iconic Kogakuria Kopje in the northern Serengeti, Lamai Serengeti commands never-ending views over the magnificent Mara River valley.
Cool off from the heat of the day in one of two natural rock swimming pools or lose track of time browsing through the fascinating contents of the library and map room.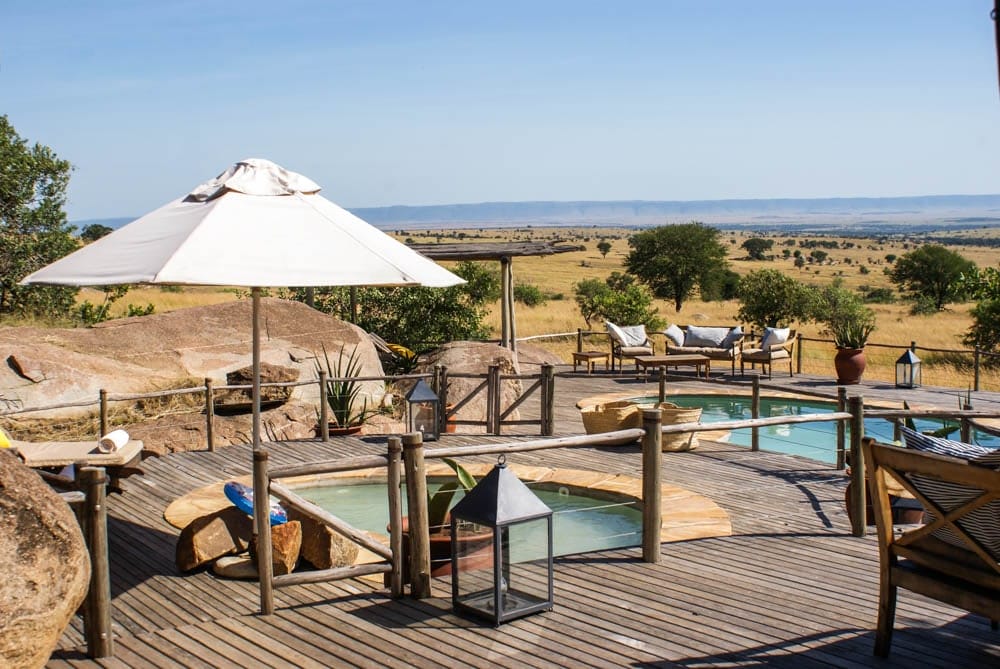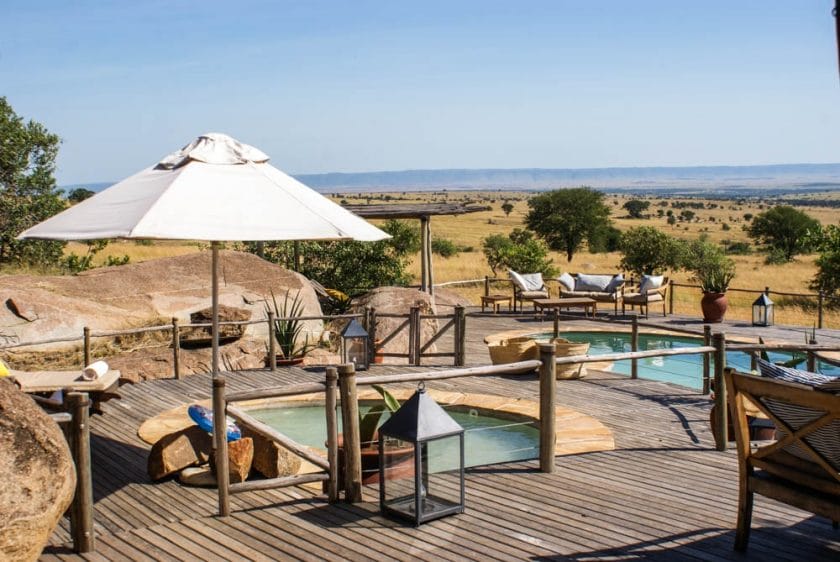 Cocktails are served in the convivial bar area, with cosy nooks hidden amongst the massive boulders.
Game drives explore the magnificent wildlife of the Serengeti, while guests can also indulge in short guided walks, bush picnics and spectacular sundowner stops.