African Safaris are considered one of the best experiences in the world for wildlife enthusiasts. There are plenty of unique safari experiences in Africa, and they're all great for observing African wildlife. Bear in mind, however, that the wildlife you see can vary greatly.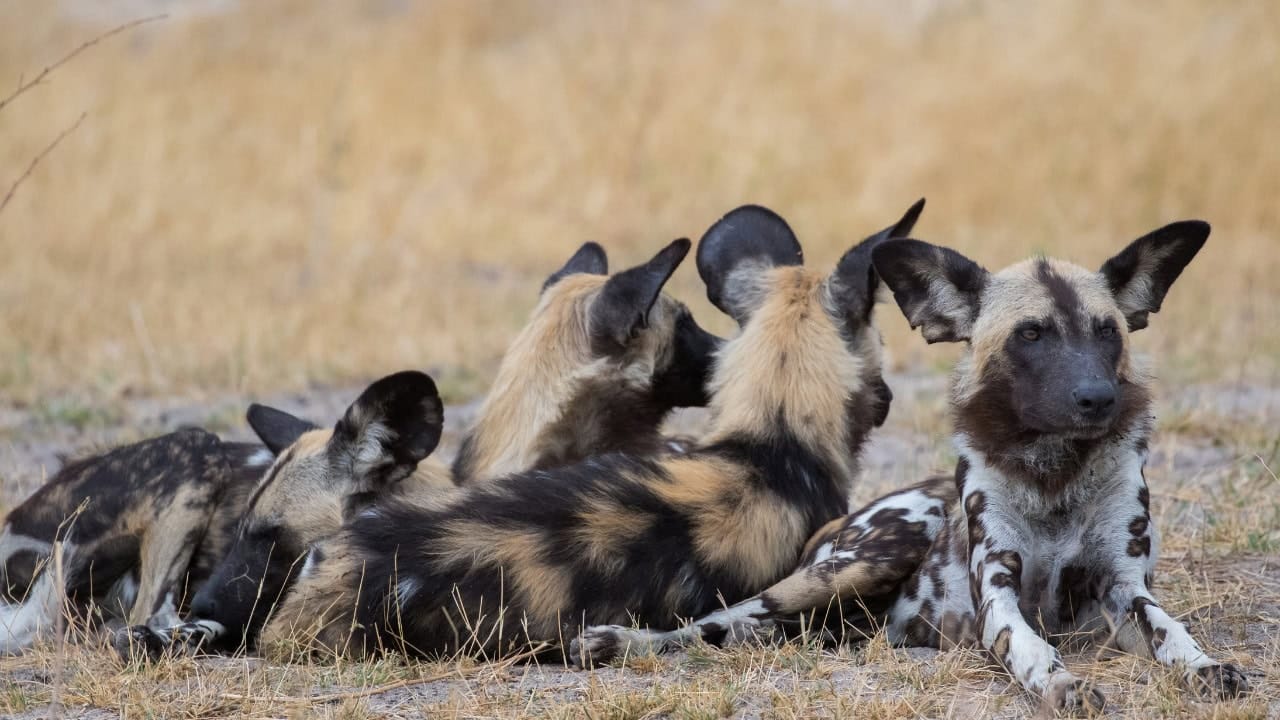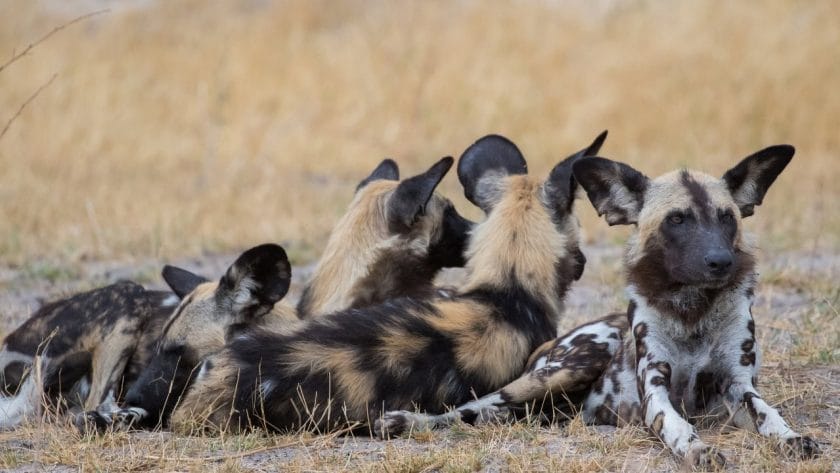 The African wild dog is known to be elusive, but if you know where to go, you can experience these rare predator sightings.
Let's take a look at 10 of the best places to see the African wild dog:
Wild dog conservation efforts have led to an increase in their population here. The chances of seeing them are always on the rise. At one point, they would usually only be seen during the rainy season, but now you have a good chance of seeing them throughout the year.
Northern Botswana is a good area if you want to see the African wild dog on safari, and Linyanti is probably the best bet.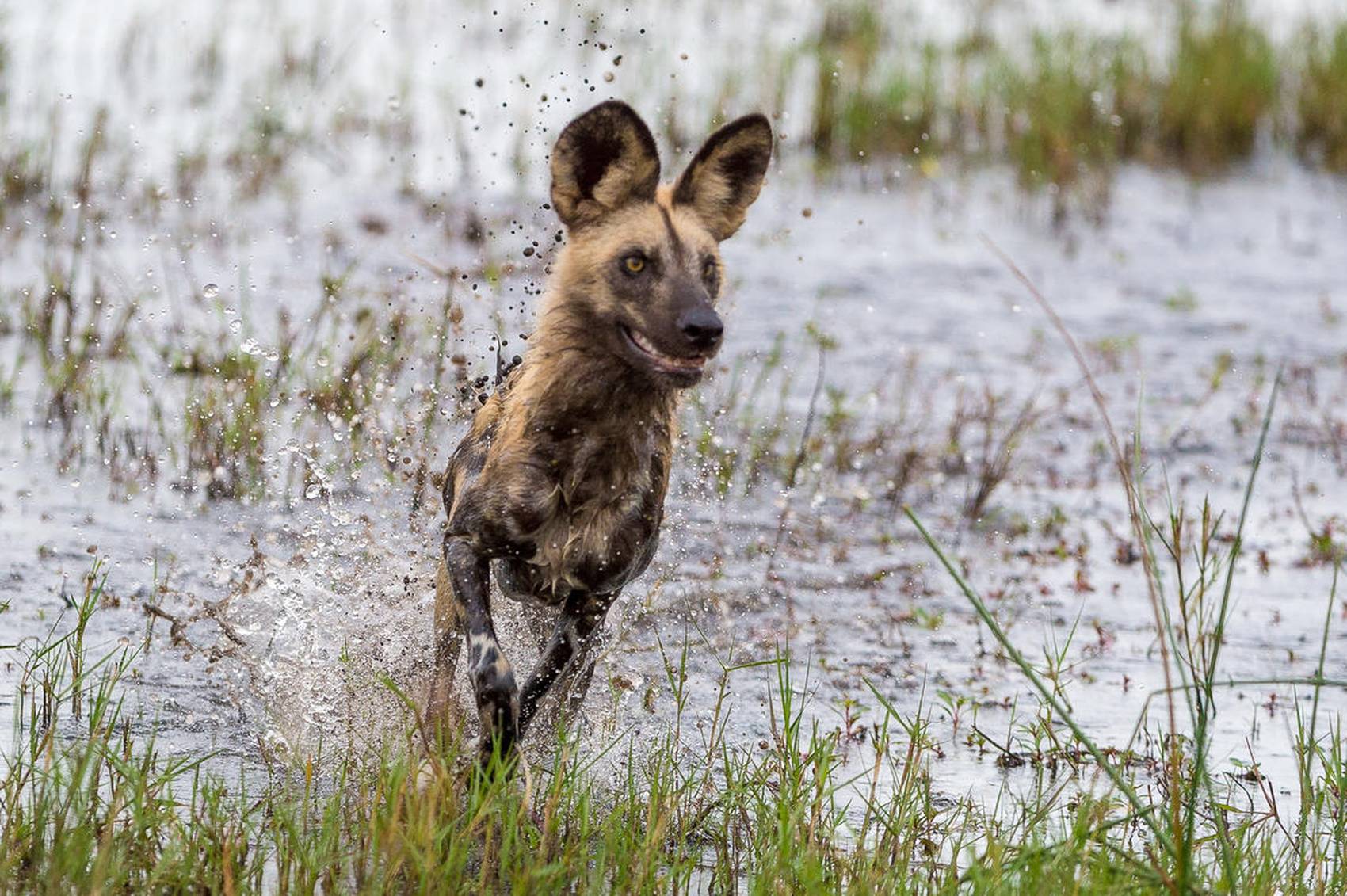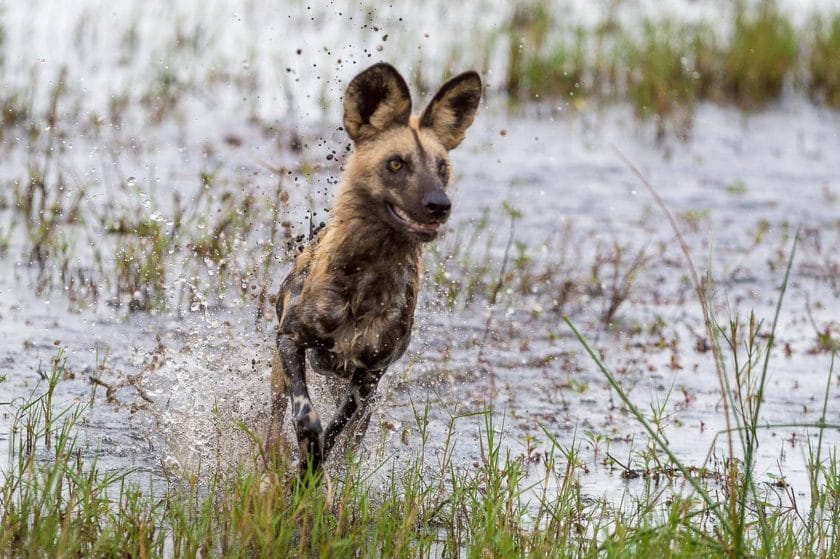 It's a privately run reserve with plenty of prey and is also part of the larger Kavango-Zambezi Transfrontier Conservation Area which gives the African wild dogs here an increased roaming area making it an ideal location for them.
Wild dogs den in around Mana Pools every year during safari season. This makes it a surefire bet if you don't want to miss out on them while on your safari in Zimbabwe.
Madikwe is well known as a home to packs of African wild dogs. The reserve is easy to get to being just four hours from Johannesburg, and has another added-bonus of being in malaria-free area.
Selous is an expansive area in Tanzania with over 100,000 Impala, so the African wild dog is happy to call it home. With its size, however, you might miss them if you go at the wrong time. Their denning months (July and August) and dry season (September and October) are the best time to spot them in this area.
Kruger is well known as one of the top safari destinations for wildlife. Note that regular sitings aren't common, but there are plenty of wild dogs spread throughout the region, so you still have a good chance of seeing them. It's also a great location for various other endangered species encounters.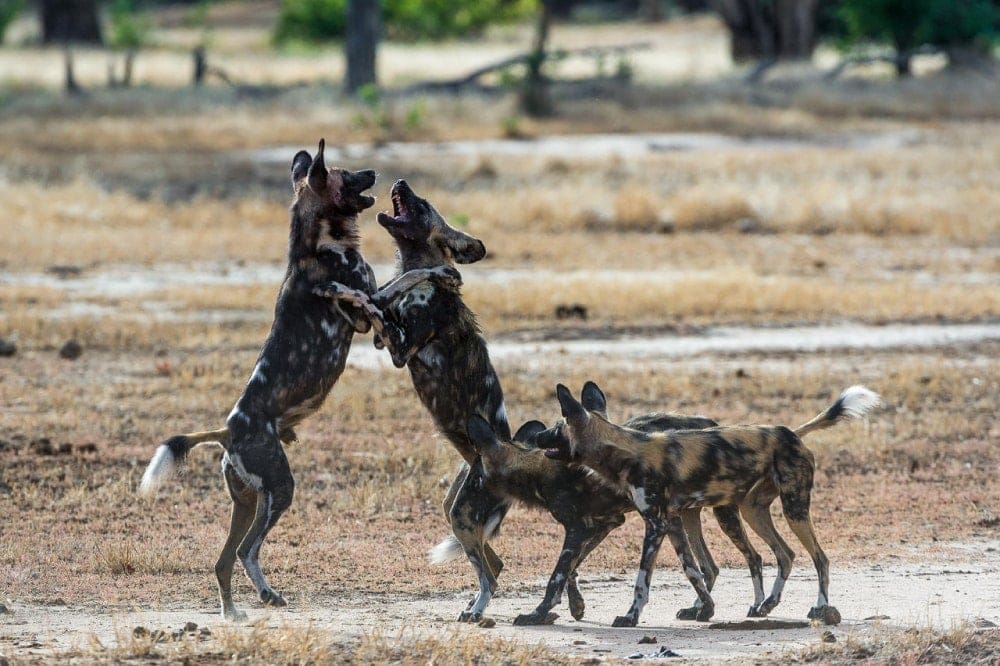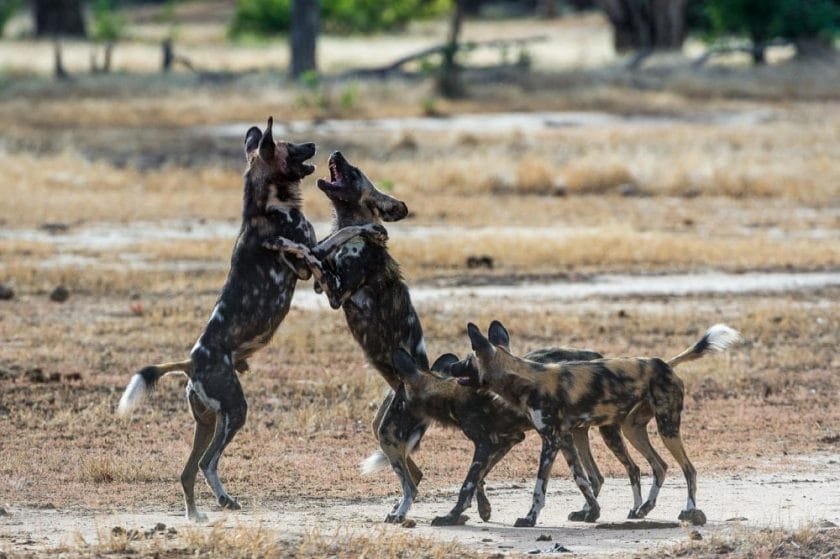 Wild dogs can also be found in private game reserves, such as Sabi Sands Game Reserve, which are are part of the Greater Kruger Park, a joint conservation area which encompasses an area of more than 20 000km2 of wilderness.
Moremi Game Reserve in Botswana has always been a reliable area for wild dog sightings. Moremi Game Reserve forms part of the world famous Okavango Delta, which has long been a stronghold for African Wild Dog packs.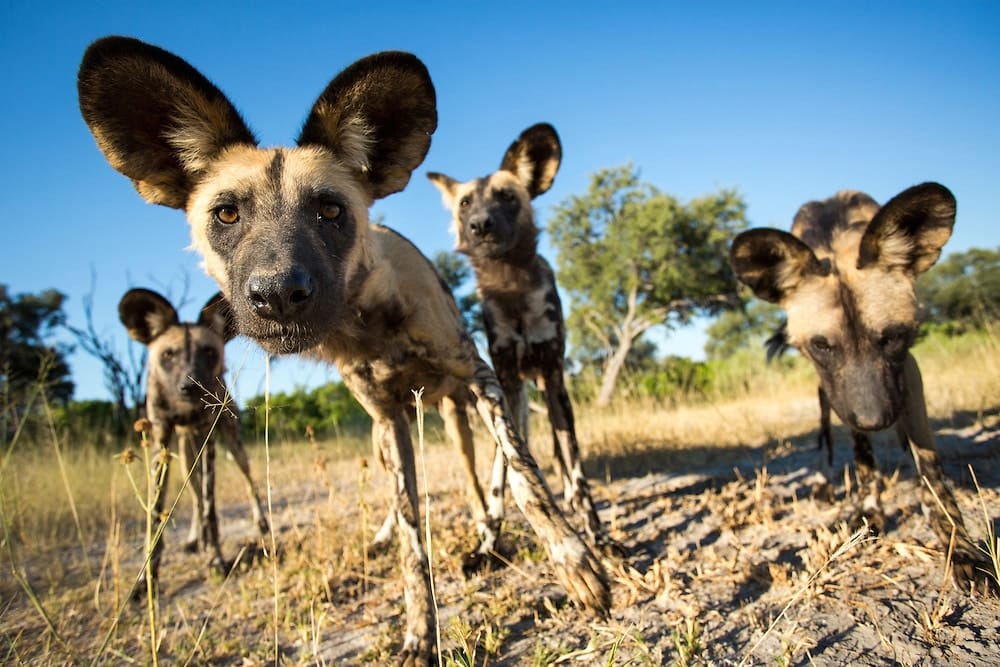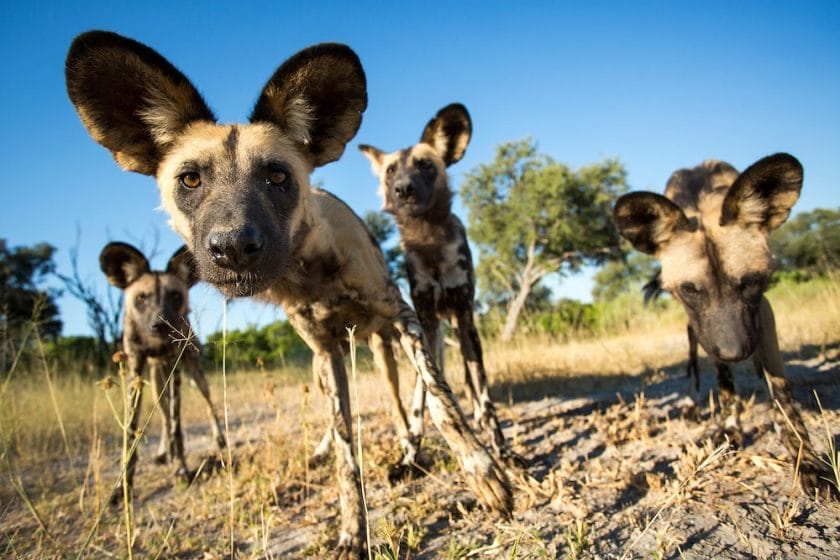 A large and varied prey population, as well as being isolated from from larger farming regions like southern Botswana, have ensured that the African wild dog population in the Okavango Delta has remained relatively stable.
Wild dogs aren't too common throughout Kenya, except for this area. African wild dog packs often den here, and can sometimes be seen in the nearby Meru National Park.
As the largest national park in Zimbabwe, Hwange has one of Africa's largest populations of wild dogs and it is also great place to see a large variety of other wildlife.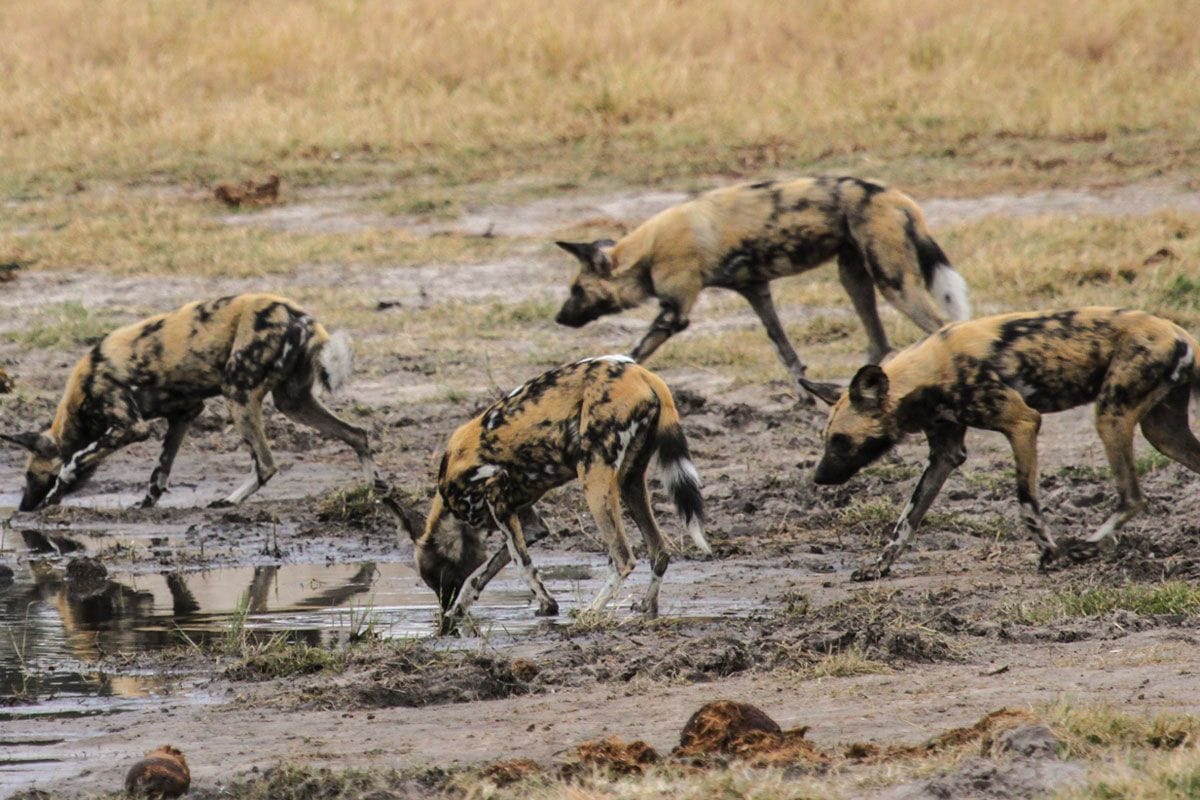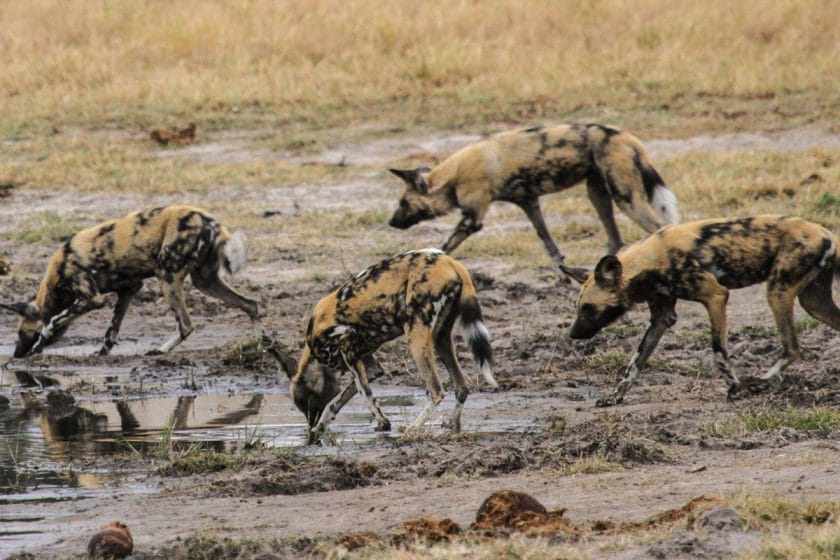 It's home to the Painted Dog Conservation project which is committed to protecting wild dogs as well as rehabilitating and reintroducing them to the wild.
This is one of the lesser-known national parks in South Africa, but it's home to a large population of wild dogs. Hluluwe-Imfolozi Park can easily serve as a base for visiting other reserves in the area such as Phinda Game Reserve and iSimangaliso Wetland Park.
Spotting the African Wild Dog
While no safari guarantees sightings of the wild dog, your best chance to see them would be visiting one of these 10 reserves and national parks across the six countries where African wild dogs can primarily be found.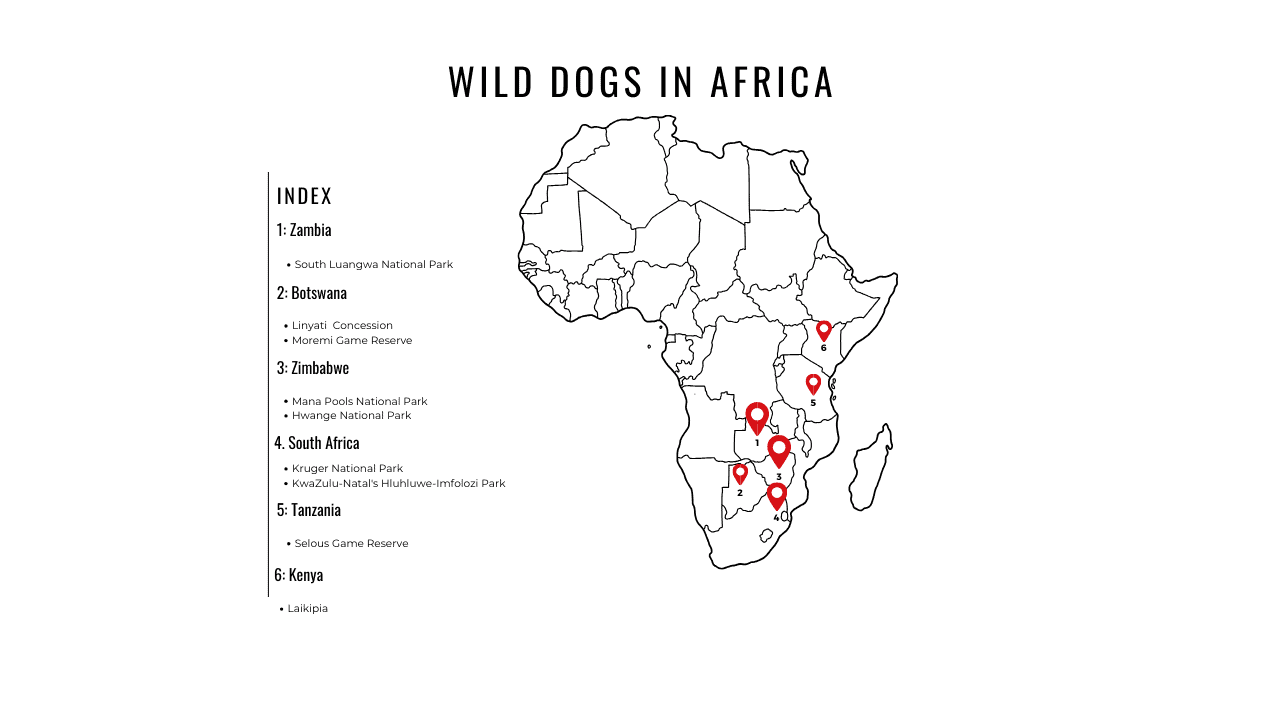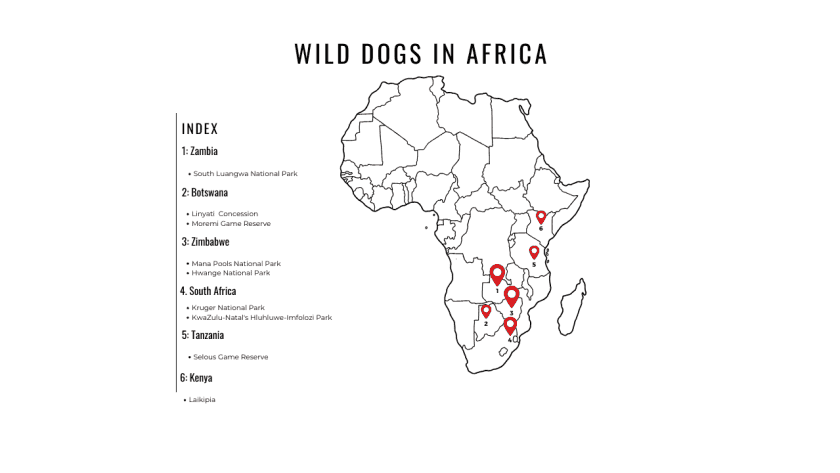 Discover Africa can help you organize the perfect safari experience. Contact us today to start planning your trip.