Highlights of Zimbabwe
For many people on a short holiday to Zimbabwe, the town of Victoria Falls and the nearby easily accessible Hwange National Park in the country's north-western corner make for a perfect combination of a blockbuster natural wonder, stellar landscapes, exciting adventure activities and superb wildlife viewing.
Also located in the north of the country, Lake Kariba is a popular destination for a wildlife-by-water holiday. Stay on a houseboat for a few days to cruise the lake and spot the Big Five on the shores of Matusadona National Park, which lies on the edge of Kariba.
Mana Pools National Park, to the east of Lake Kariba, is one of Africa's greatest wilderness areas home to an abundance of big game, and a safari destination for more adventurous travellers – you'll need a 4×4 to explore the park fully. In the park you can camp in the wild and do canoeing and walking safaris that immerse you completely in the bush.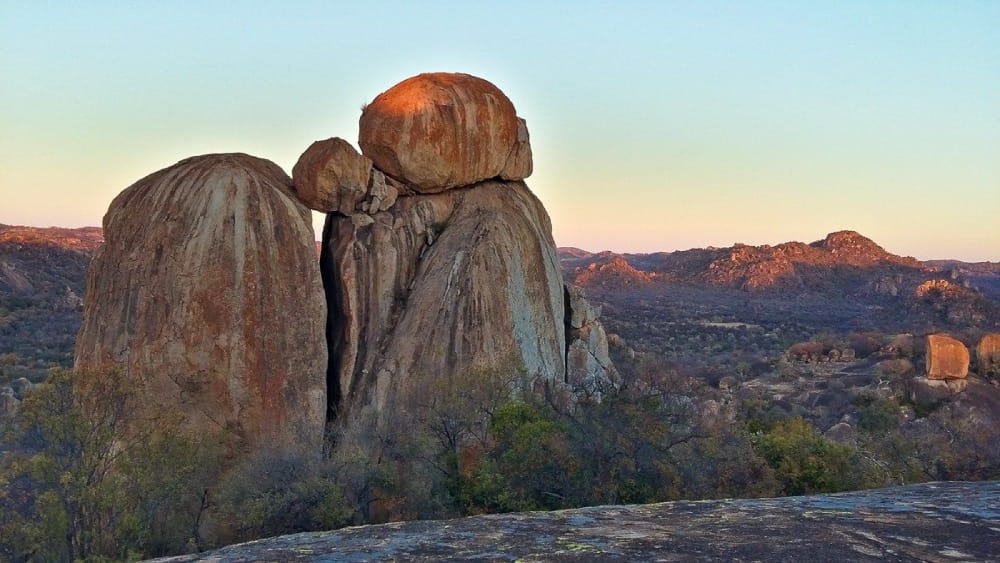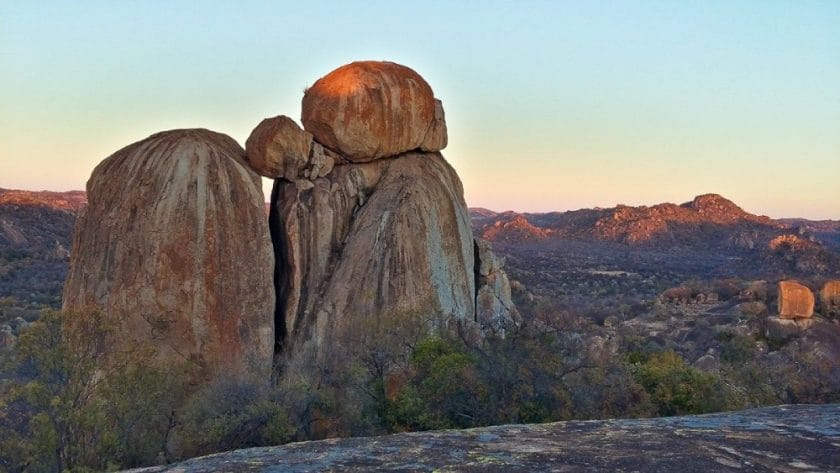 Granite boulders in Matobo National Park
One of the best places in Africa to see rock art, the scenically stunning Matobo National Park in the southwest of Zimbabwe has 3000 sites which date back more than 13 000 years dotted throughout a magical landscape of towering granite boulders. The park is easy to explore in your own car, and it's also known for its leopard and white rhino sightings and huge number of eagle species.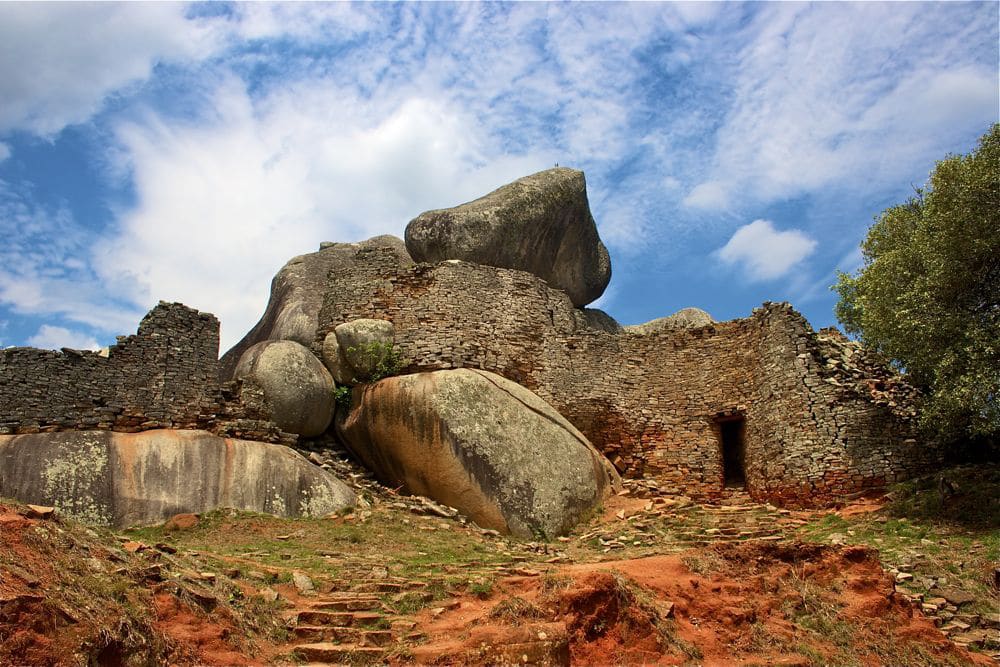 Zimbabwe's second largest city of Bulawayo – close by to Matobo – is an attractive and charming place to spend a few days exploring museums, while the nearby reconstructed Khami Ruins are worth exploring to learn about the country's ancient past. To the east, the sprawling stone ruins of Great Zimbabwe are a must-see for any history and culture buff: Zimbabwe's greatest archaeological site is as atmospheric as it is fascinating.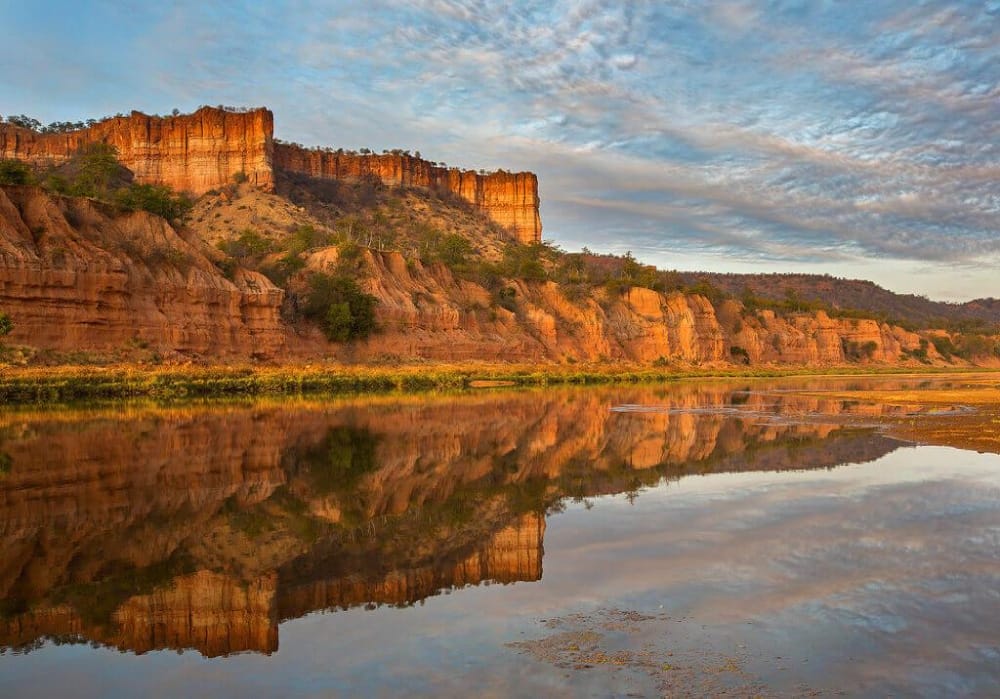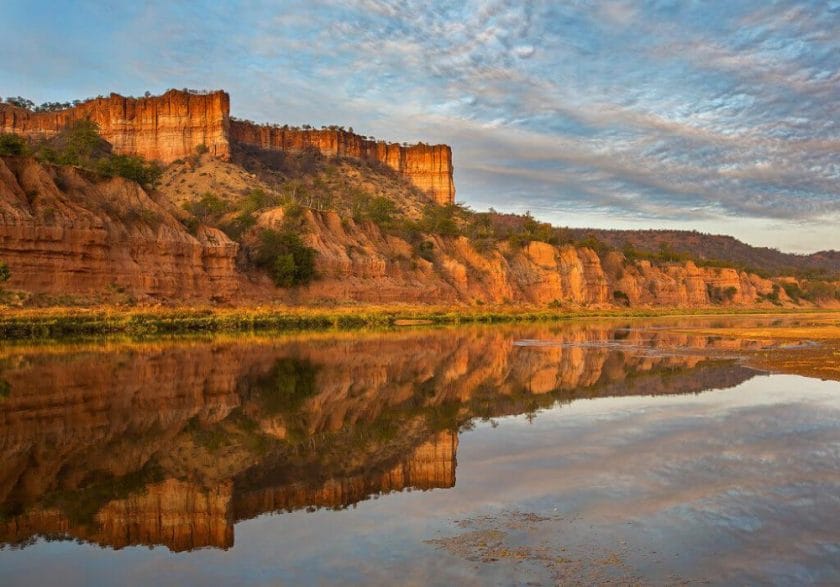 The Chilojo Cliffs in Gonarezhou National Park | Credit: zimbabwetourism.net
If you're up for a 4×4 adventure far off the beaten track in south-eastern Zimbabwe, the little-visited Gonarezhou National Park, which forms part of the Great Limpopo National Park with South Africa and Mozambique, is an untamed and underrated wild area. The second largest park in the country boasts a rich wildlife diversity, abundant birdlife and big herds of elephant and buffalo, as well as growing numbers wild dog, the rare nyala antelope and dramatic scenery of baobab-dotted plains, mopane woodland and towering red sandstone cliffs.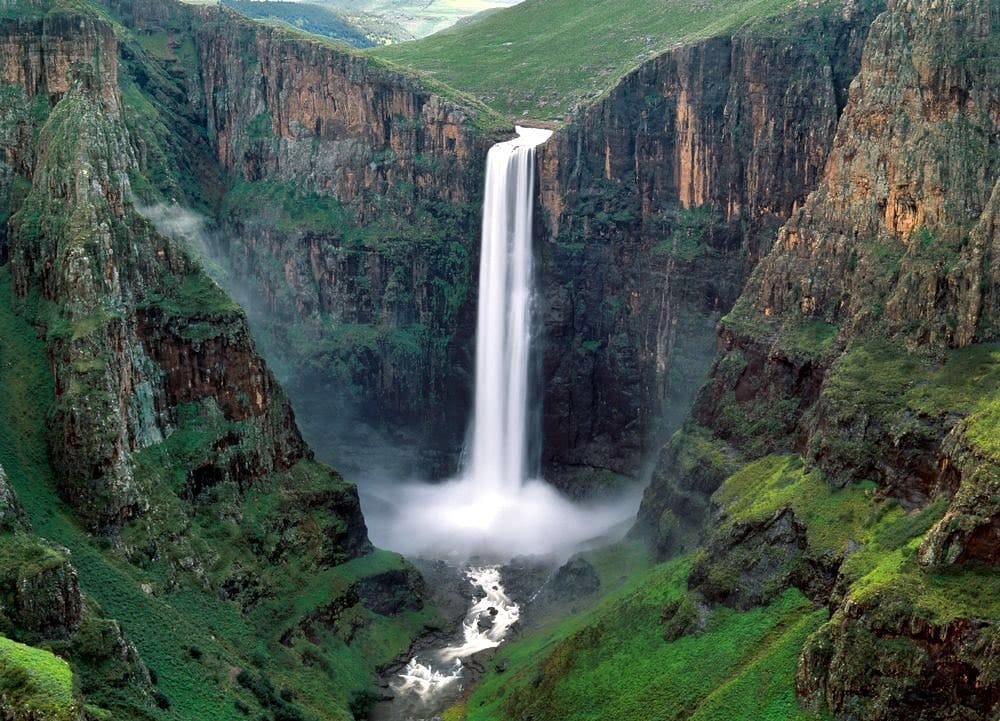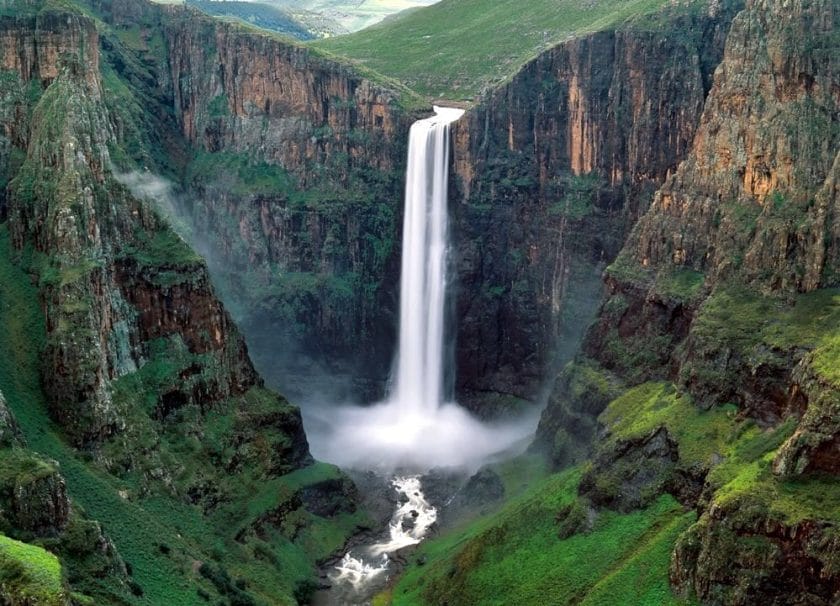 Mutarazi Falls, Nyanga National Park
For a totally different climate and landscape, travel to the Eastern Highlands, which stretches along Zimbabwe's border with Mozambique: a magical region of mountains and forests that is popular for hiking, birdwatching, horse riding, golfing and fishing. In the north of the highlands, Nyanga National Park is home to Zimbabwe's highest mountain and tallest waterfall and a wonderful five-night hiking trail, while the central Bvumba Mountains is an excellent birding destination, and Chimanimani National Park in the south offers some serious mountain hiking.