What your travel agent should tell you about the Kruger Park
We did some research on what people want to know when they are planning a family safari as well as the clear and informative answers that go with the questions.

The Kruger National Park has to be one of the best family vacation options on the map. In fact, Tripadvisor recently announced The Kruger National Park one of the winners at the 2012 Travelers' Choice® awards.
Visiting the Kruger Park is a scenic, relaxing and magical experience, but knowing the guidelines makes it more enjoyable for you and others around you during your stay. Here are a couple of questions and answers you might not thought about while planning your trip to the Kruger National Park.
Will I have cellphone signal in the park?
Tech addicts and mobile junkies will be relieved to know they are not entirely cut off from the rest of the world. Most parts of the Kruger National Park have mobile coverage, with rest camps and private lodges providing the strongest signal. For quick reference, take a look at the Kruger Park Cell Phone Coverage Map. Please note the use of mobile phones on game drives is not permitted in the Kruger Park so as not to disturb the animals.
Am I safe from wild animals during the night?
As long as you follow the guidelines of the Kruger Park, you will be safe. Camps are gated and fenced off to prevent wildlife from gaining entry. Baboons and monkeys are present in most camps, but keep a safe distance and they will present no threat to you at all. Camps allow for free movement at night, making the whole Kruger Park experience a relaxed and safe one.
As long as you follow the guidelines of the Kruger Park, you will be safe. Photo by: Ricky Justus
Is the water safe to drink?
Although the tap water is safe to drink, bottled water is provided in all rooms and available to purchase at all shops in the Kruger National Park.
What's the deal with Malaria?
The Kruger National Park is a malaria risk zone. Although the Kruger Park only have a small number of malaria cases reported, it is good to know when the high risk periods are. The wet season is from October to May and this is when the malaria risk is at its highest. February to May is when the risk is at its absolute peak. Consult your doctor for the right medication to prevent malaria. You will be required to start a course of anti-malarial medication a minimum of a week prior to your trip.
What about mosquito nets?
The majority of private lodges in the Kruger will provide guests with the luxury of mosquito nets in their rooms along with all the other bits to prevent bites like sprays, creams, coils and plug-in dispensers. Camper and mobile travel nets can be bought from outdoor stores and sports shops while repellents can be bought from any pharmacy and convenience store.
You can rent a mosquito net as an add-on when staying in a luxury camp at the Kruger National Park. Photo: Missy and the Universe
How do I prevent getting eaten by mosquitos?
Rule number one would be to cover up at night and wear clothes that don't expose, especially around the ankles. Apply repellent every four to six hours. Burn repellent oils and when possible plug in and use heated insecticide at night.
Can I go if I'm pregnant?
With the Kruger Park being a high risk malaria area it is not recommended to take a trip to this reserve during your pregnancy. There are plenty of other options around South Africa for taking a time out and enjoying the bush. There are parks and reserves throughout the country that would be better suited.
Why do I need to pay conservation fees?
All guests visiting the Kruger National Park will need to pay conservation fees which will be calculated according to each day you will be spending in the park. Conservation fees raise funds that assist in the process of conserving the parks natural, historic and cultural heritage while focusing on maintaining viewing hides, keeping a follow of water and an eye on the water supply and monitoring watering holes. For more information see the park's conservation fees page.
Why do international visitors pay higher conservation fees?
Every visitor to the Kruger National Park will pay a conservation fee for every day spent inside the Park. Only by contributing to conservation can funds be raised to help conserve the park's natural and cultural heritage. The funds are not only used for conservation but also to maintain viewing hides, water supply, water holes, etc.
When and how are conservation fees paid?
Conservation fees are paid at the gates on your arrival at the Kruger National Park entrance. Guests who are in pocession of a valid Wild Card will not be required to pay park fees as they are included in their membership fees.
Can I take my pets to the Kruger Park?
Only guide dogs are welcome at the Kruger National Park and the correct permissions and paperwork will need to be obtained in advance. No other animals are allowed access to the Kruger Park.
Only guide dogs are available at the Kruger National Park. Photo: George's Photos
What is the self drive speed limit in the Kruger Park?
The maximum speed limit is 50 km/h (31 m/h) on tarred roads, 40 km/h (24.8 m/h) on gravel roads and 20 km/h (12.4 m/h) in rest camps. An average speed of 20 -30 km/h (18.6 m/h) is recommended for the best game.
Can I feed the animals in the Kruger Park?
You are not allowed to feed the animals at all in the Kruger National Park. This is considered a serious offence and you will be fined a hefty fee if you are caught. Birds, baboons and monkeys will be found in all rest camps and at all picnic spots, but if they are fed they will lose their natural fear of humans and in some cases could become highly aggressive and dangerous. Read the Terms of Conduct in Kruger National Park.
What is the Kruger Park's rhino poaching status?
"It is worrying that we are still losing such a high number of rhinos throughout the country. However the most encouraging thing in this whole saga is the increasing number of arrests, which stand at 176 for the country of which 39 were arrests made in the Kruger National Park, and the steeper sentences that are being imposed on convicted criminals." said SANParks CEO, Dr David Mabunda in a press release on the 20th July 2012.
What kinds of tours are available?
There are all kinds of tours on offer and it all depends on the kind of experience you are looking for. Read more about these options on our Kruger National Park page or contact our journey experts who can help you tailor your ideal kruger safari.
Previous Article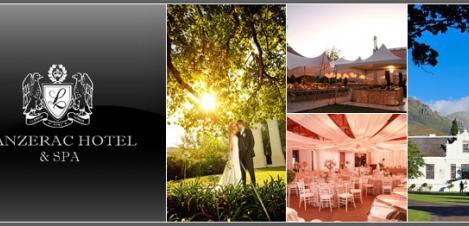 Next Article