Are you looking for an unforgettable adventure? Then Botswana is the perfect safari destination. From trekking through unspoiled wilderness to watching breathtaking sunsets over the African savannah, get ready to embark on an exciting journey filled with exotic wildlife and luxurious camping spots. 
Go big game spotting in Chobe National Park
Elephants roam freely in this vast landscape, along with buffalo, lions, and leopards. Take a guided tour or go on a self-drive safari. Whatever you choose, the experience of spotting these animals in their natural habitat is thrilling.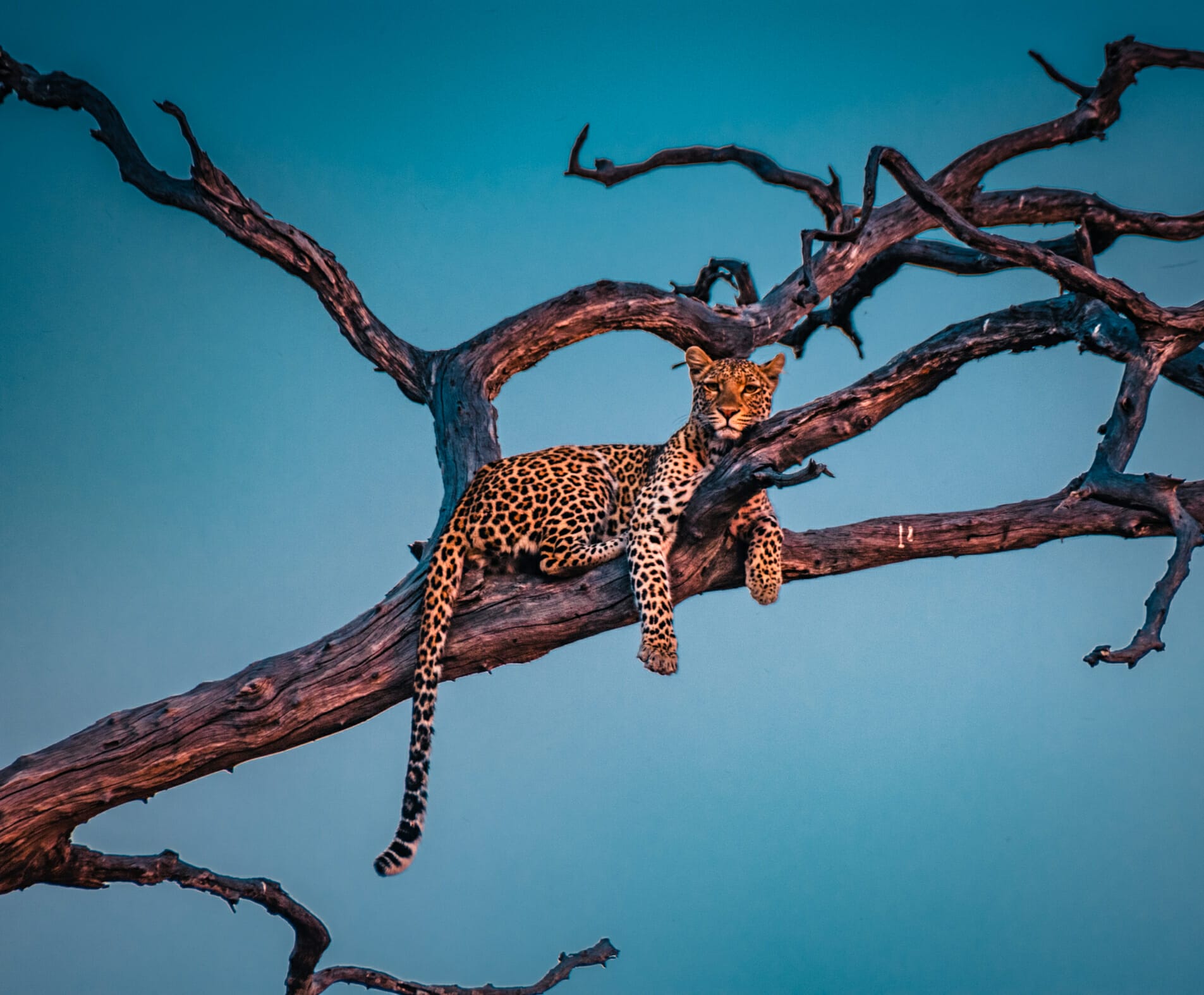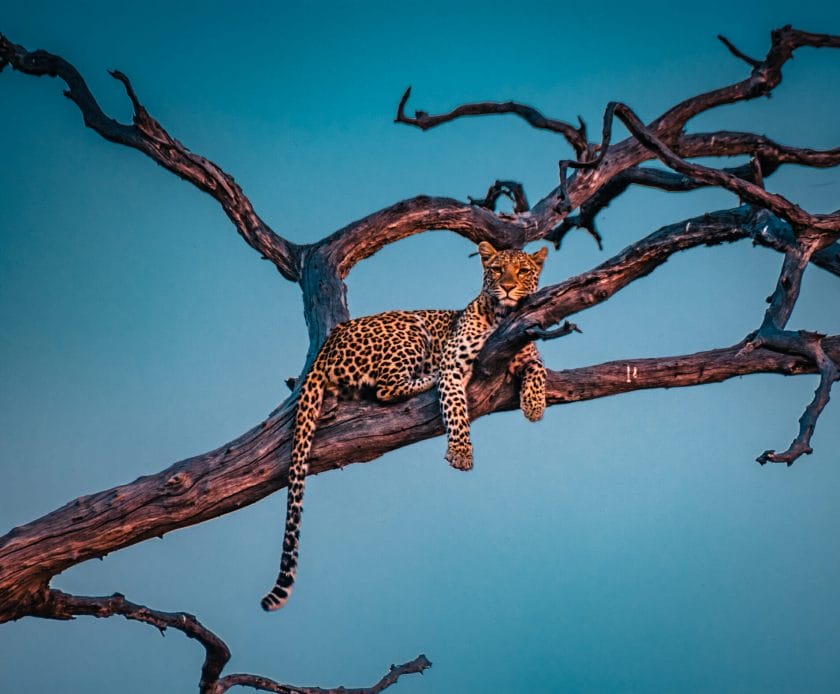 Whether you're a wildlife enthusiast or just an adventurous traveler, Chobe National Park is unmissable.
Enjoy an intimate and luxurious safari at Xigera Safari Lodge
Xigera Safari Lodge offers a truly unforgettable safari experience that combines intimate luxury with wild adventure. Xigera is surrounded by lush greenery and sparkling waterways, providing a serene and secluded escape. With just 12 exclusive suites, guests are treated to personalized attention and exceptional service throughout their stay.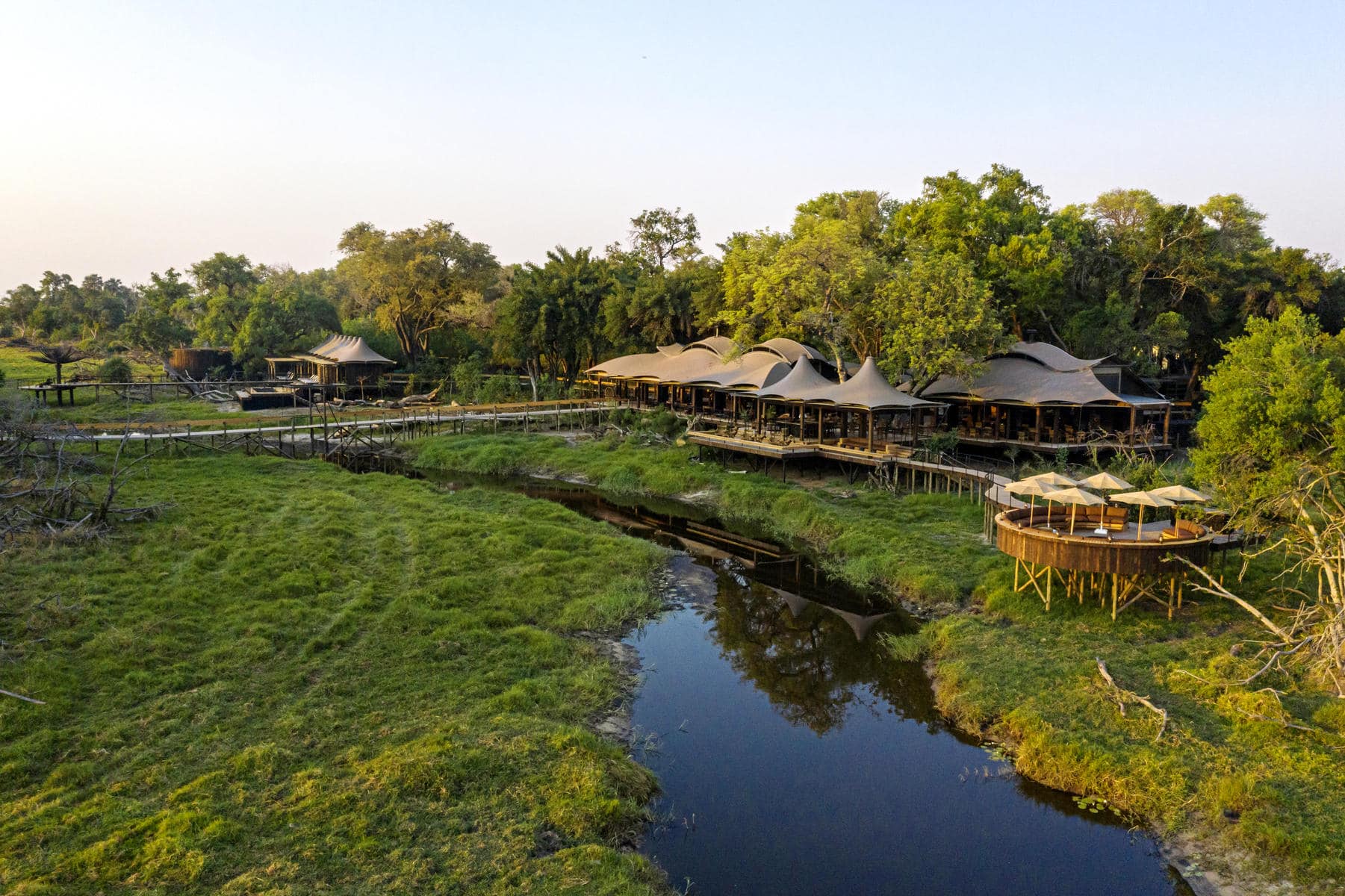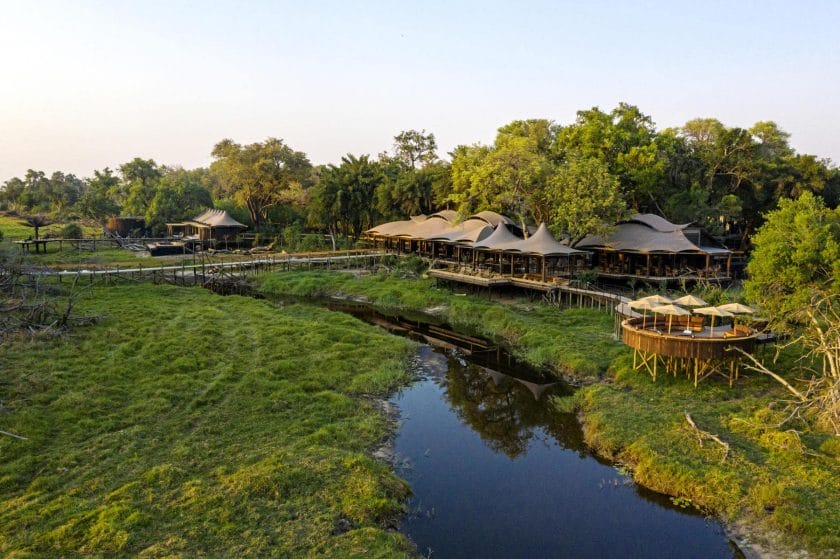 From thrilling game drives and bush walks to relaxing spa treatments and sunset cruises, every moment at Xigera is designed to make you feel pampered and rejuvenated. The lodge's commitment to sustainability contributes to the preservation of this unique and precious ecosystem. 
Explore the Okavango Delta
The Okavango Delta in Botswana is one of the most fascinating ecosystems on the planet. It's home to a diverse array of wildlife, including elephants, lions, hippos, and more. 
Every year, the delta floods with water from the Okavango River, creating a haven for wildlife and a spectacle for visitors to behold.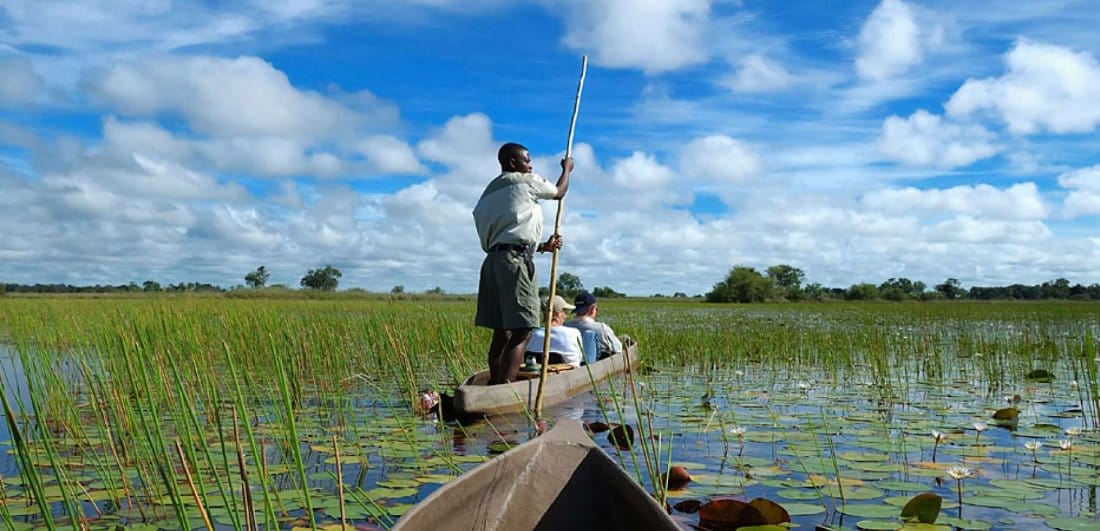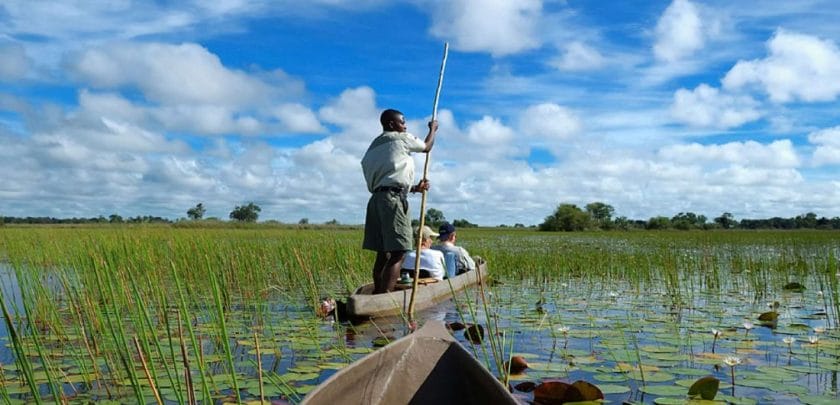 Activities in the delta range from game drives to mokoro safaris, making it an ideal destination for nature enthusiasts and adventure seekers alike. Exploring the Okavango Delta is a highlight of an authentic Botswana safari. 
Experience the thrill of a walking safari
Immerse yourself in an unforgettable adventure through the African wilderness. Feel the crunch of leaves under your boots, track the spoor of wild animals, and learn about the flora and fauna from expert guides.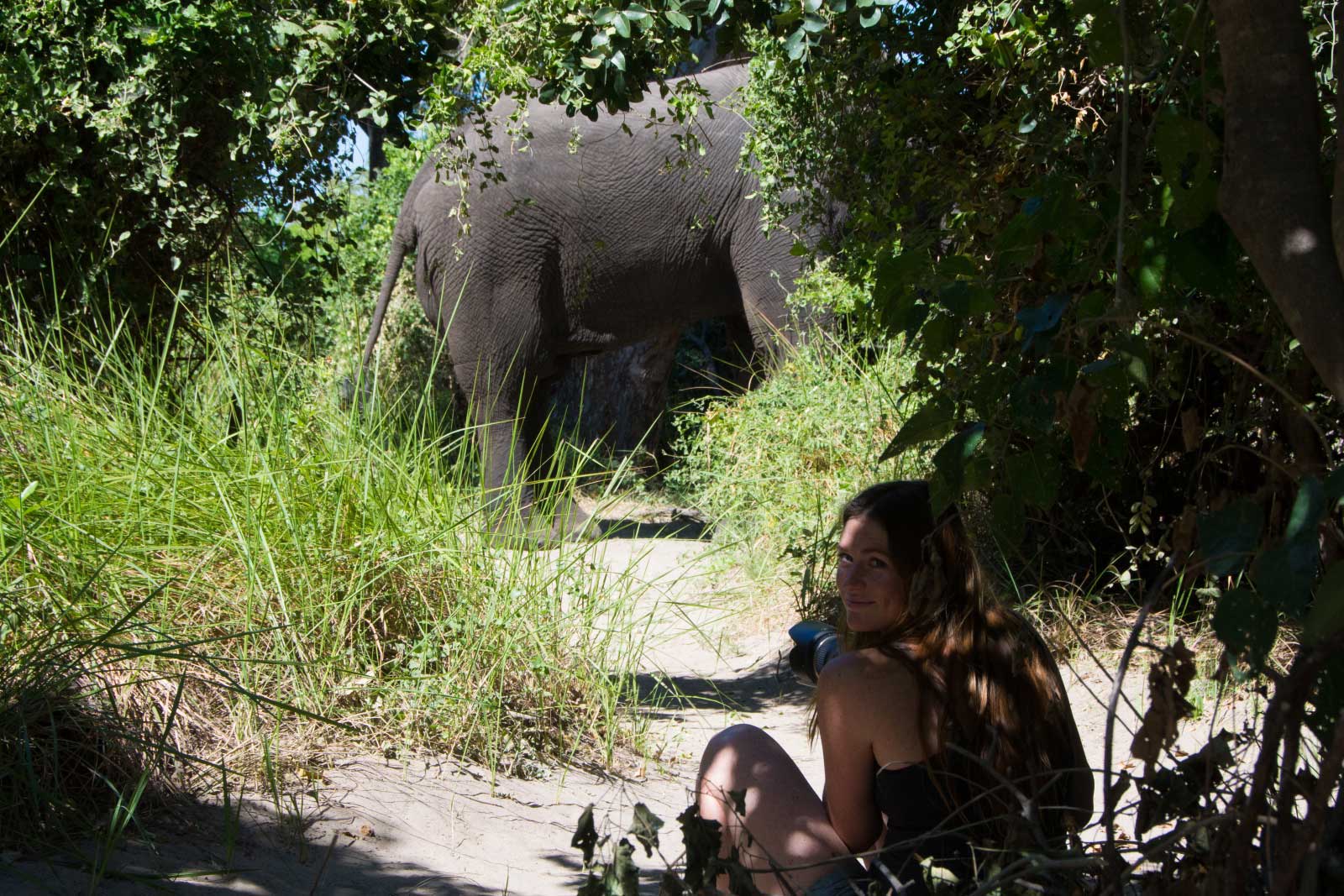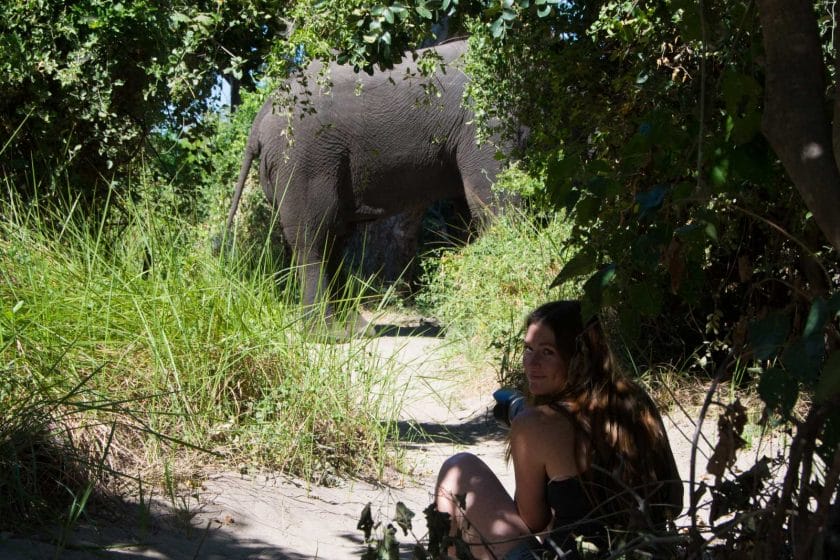 Witness glorious landscapes unfold, from savannahs stretching as far as the eye can see, to winding waterways teeming with life. Walking safaris provide a unique and intimate experience with nature, something that cannot be fully appreciated from the confines of a vehicle. 
Witness the Zebra Migration
Thousands of zebras migrate across the plains of Africa in search of greener pastures. Known as the Great Zebra Migration, this incredible annual natural spectacle is a sight not to be missed.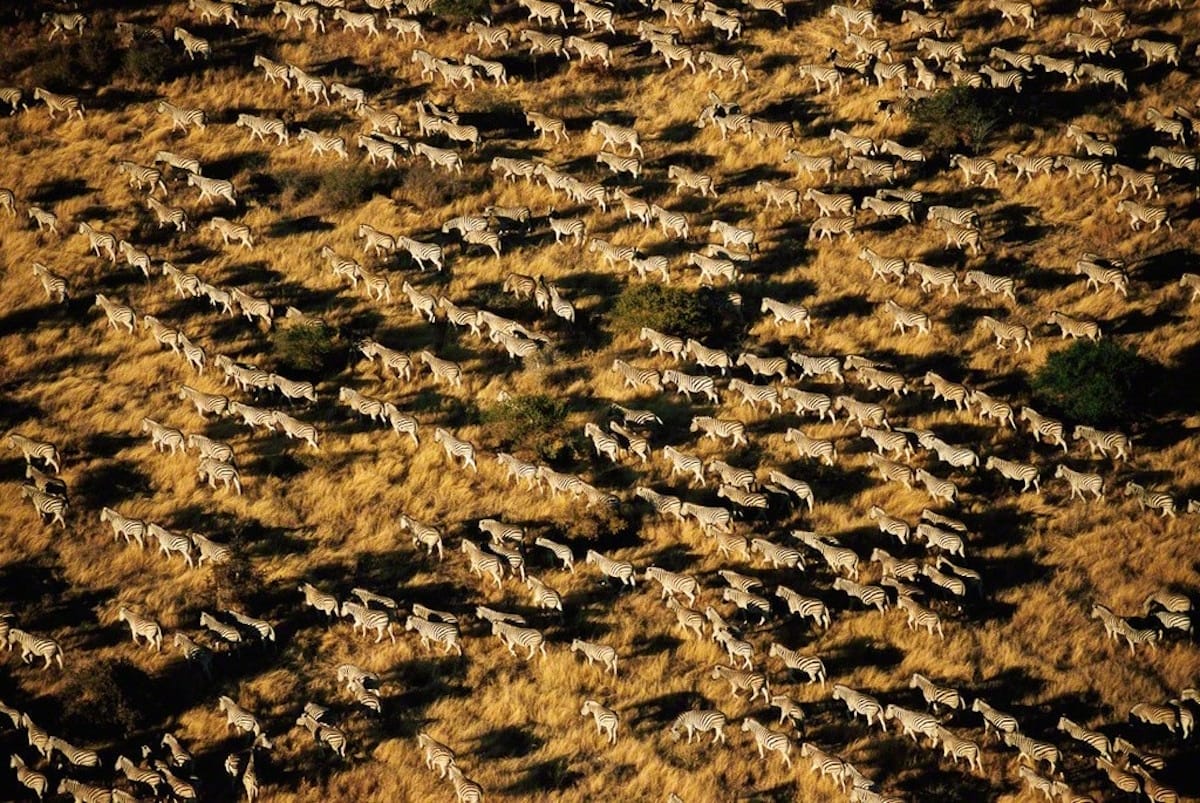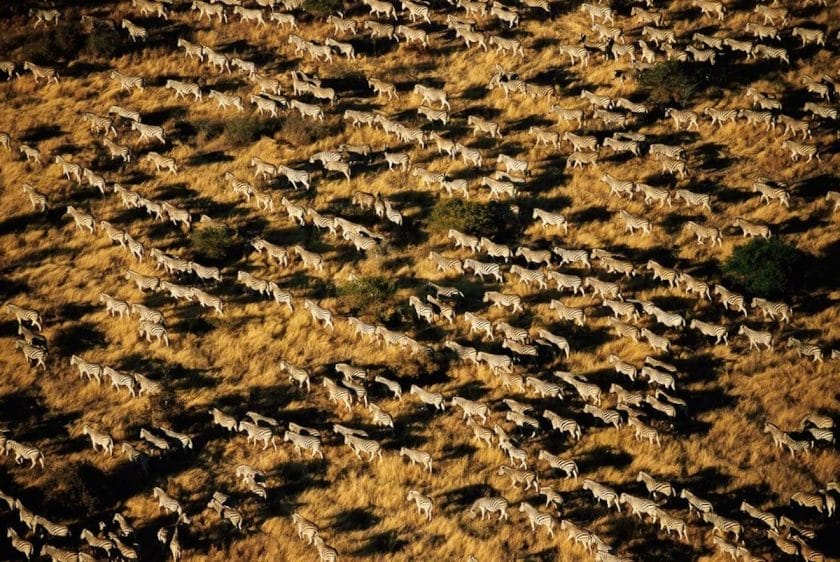 Witnessing these beautiful animals as they travel in herds over vast distances is both mesmerizing and humbling. Watching them in their natural habitat is a reminder of the wonders of the animal kingdom and the importance of preserving it.
Go on a night drive in the Khwai Community Area
The Khwai Community Area is a must-visit destination for travelers seeking a unique and thrilling experience. One of the many exciting activities you can partake in while visiting the area is a night drive.
As the sun sets and darkness envelops the land, the Khwai Community Area comes alive with various nocturnal creatures, including lions, hyenas, and various types of owls.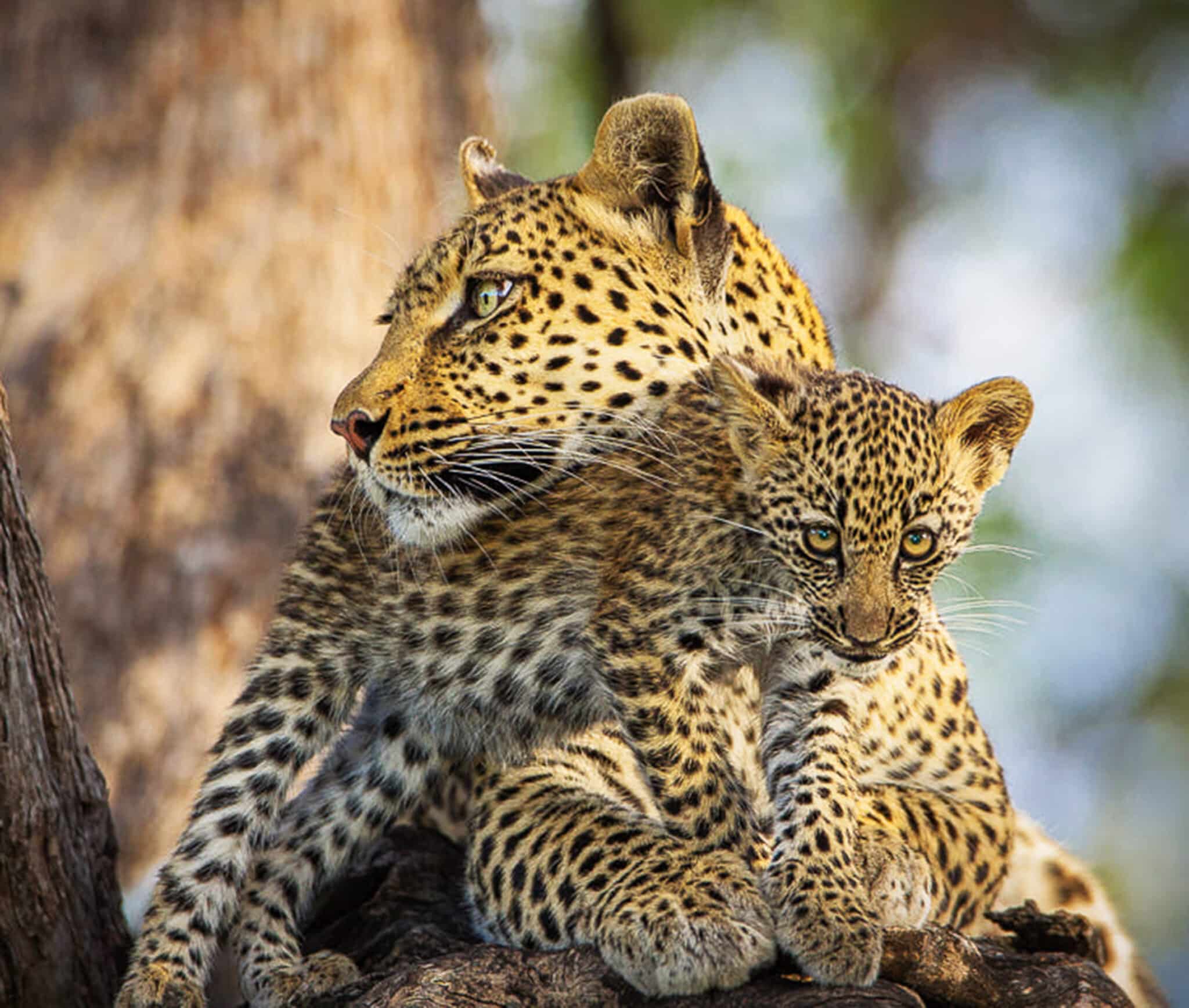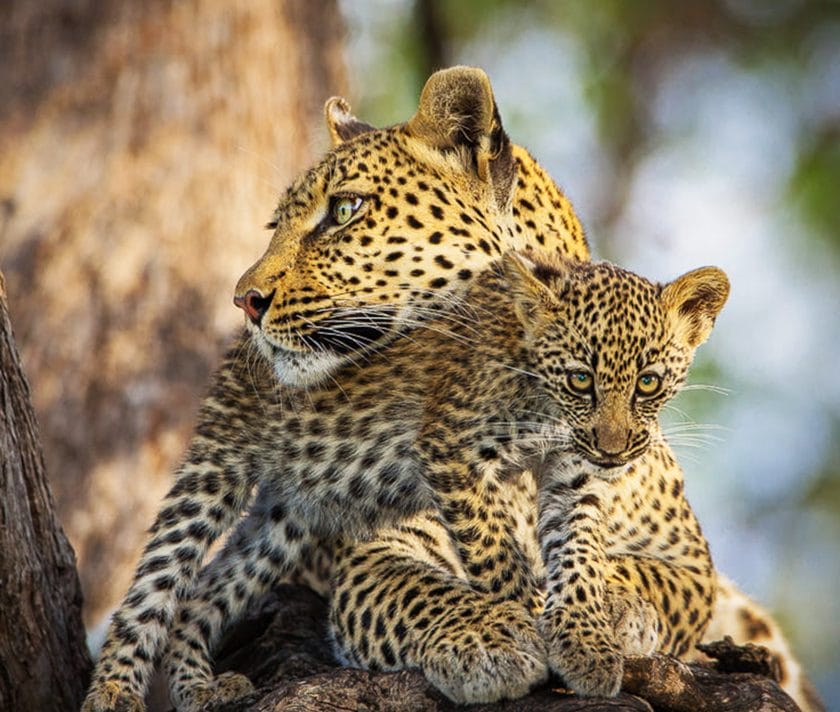 A night drive provides the perfect opportunity to observe these creatures in their natural habitat. As you traverse through the Khwai Community Area's beautiful landscape, you'll hear the sounds of wildlife, witness the stars twinkling in the sky, and enjoy the cool breeze on your face. 
Fly over the Makgadikgadi Pans in a helicopter
You can now fly over the Makgadikgadi Pans in a helicopter, and witness the stunning beauty of this natural wonder. The Makgadikgadi Pans are vast salt flats located in northern Botswana, with an area once larger than Switzerland.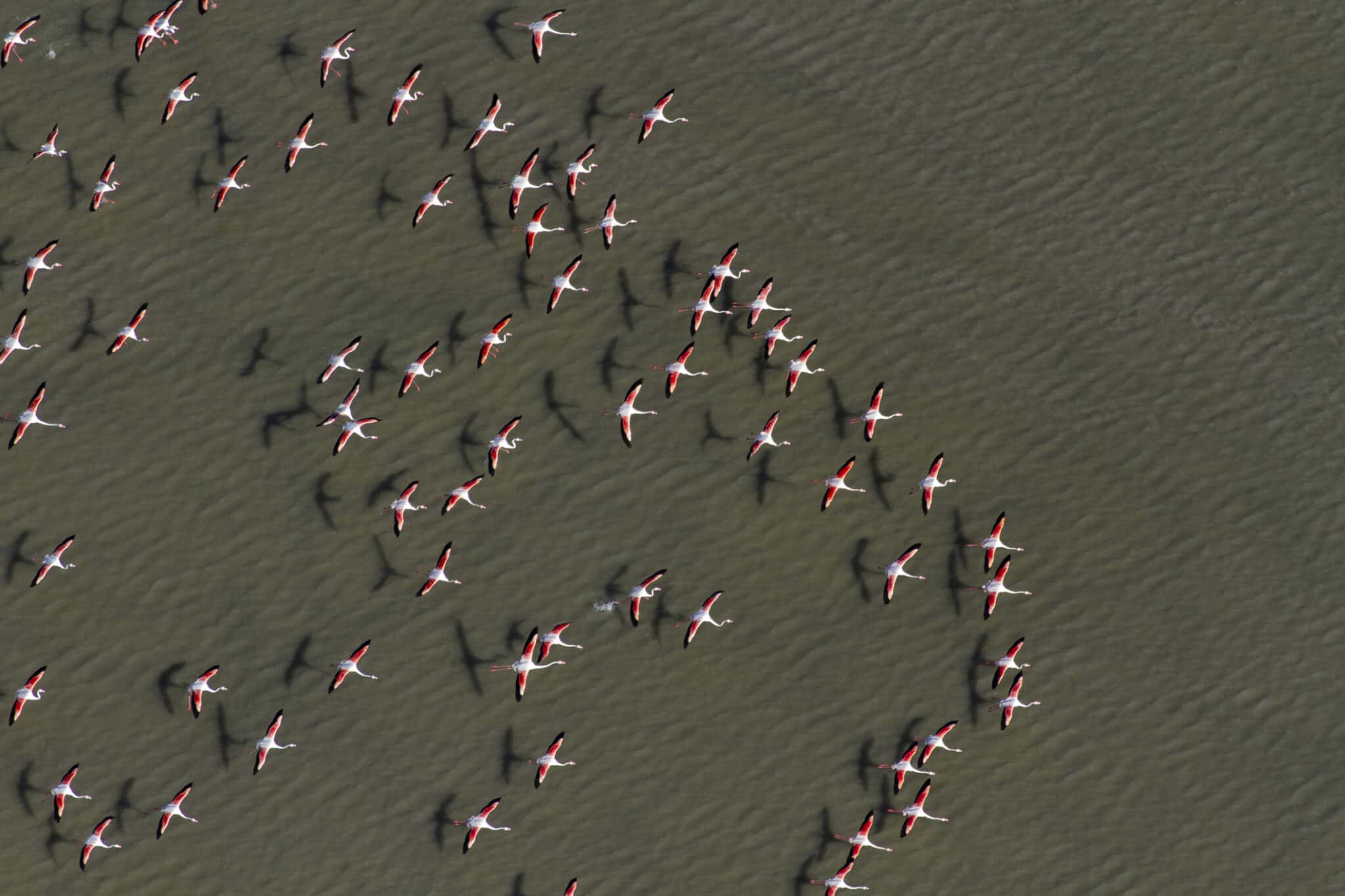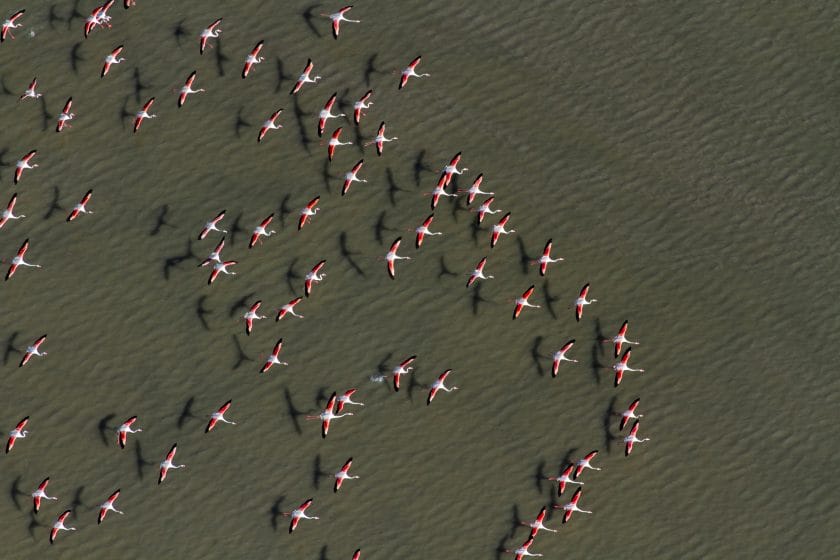 From the sky, you can see the contrast between the white salt pans and the surrounding green vegetation, making it a remarkable sight to behold. 
Camp under the stars in the Central Kalahari Game Reserve
The Central Kalahari Game Reserve is an expanse of untamed wilderness and is the perfect destination for anyone who loves to be surrounded by nature. With its vast open spaces, breathtaking views and unique wildlife, it offers the ultimate camping experience.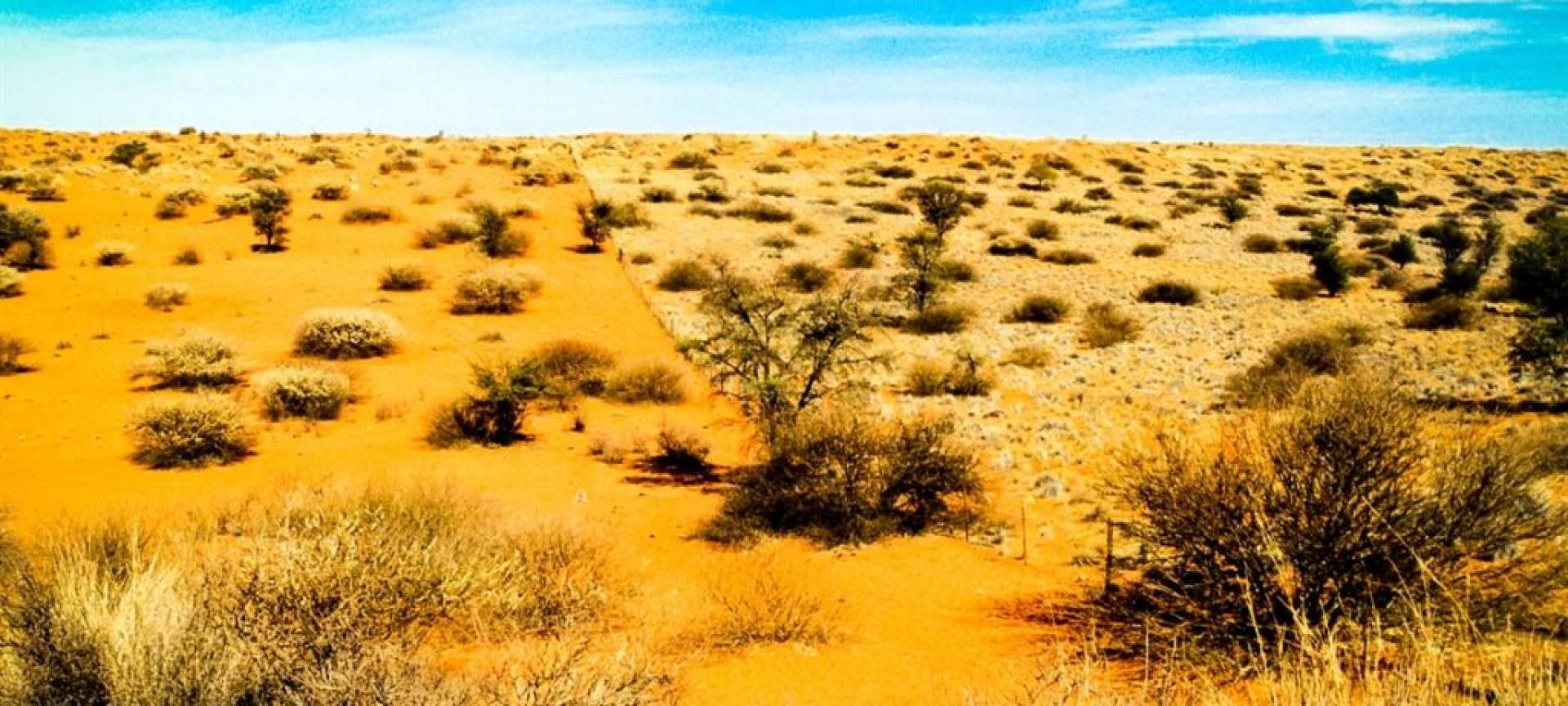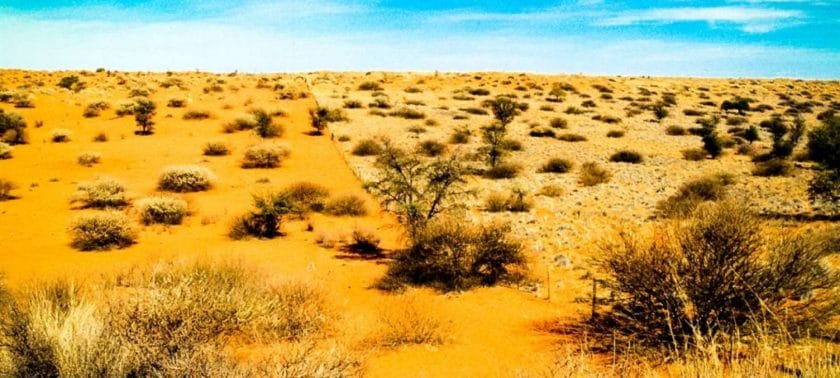 The clear skies at night provide a perfect opportunity to observe the constellations and marvel at the wonders of the universe. 
Cruise along the Chobe River in a houseboat
If you're looking for a unique way to experience the beauty of the river, a houseboat cruise is definitely worth considering. Take in the stunning scenery while observing the vibrant wildlife that can be found in and around the river.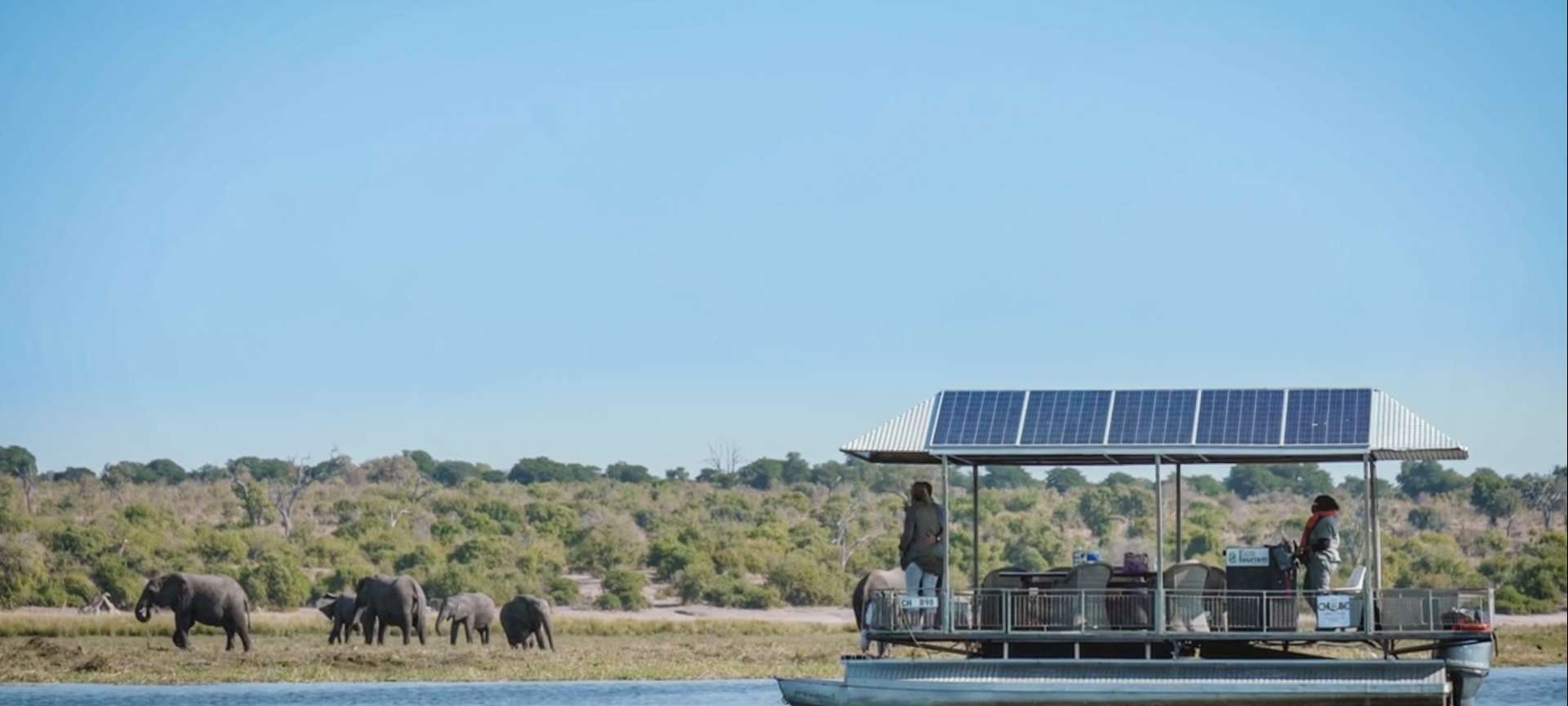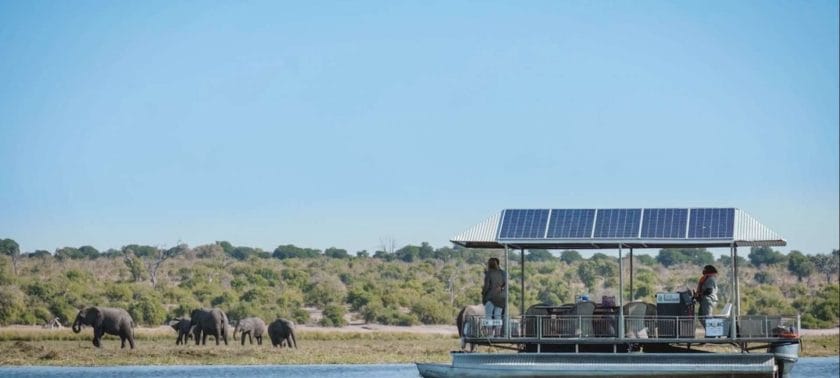 Imagine gliding slowly through the water, sipping on a refreshing drink while watching elephants, hippos, and crocodiles in their natural habitats. With comfortable cabins, delicious food, and informative guides, a houseboat cruise on the Chobe River offers a memorable and tranquil adventure that is unlike anything else you've experienced.
Meet the San Bushmen
The San Bushmen are a group of indigenous people who can be found in various regions of Africa, including Botswana, Namibia, and South Africa. They're known for their incredible tracking skills, which they use to hunt small game like hyrax and antelope.
They also have a deep knowledge of the plants and animals in their environment, which they use to create medicine and food.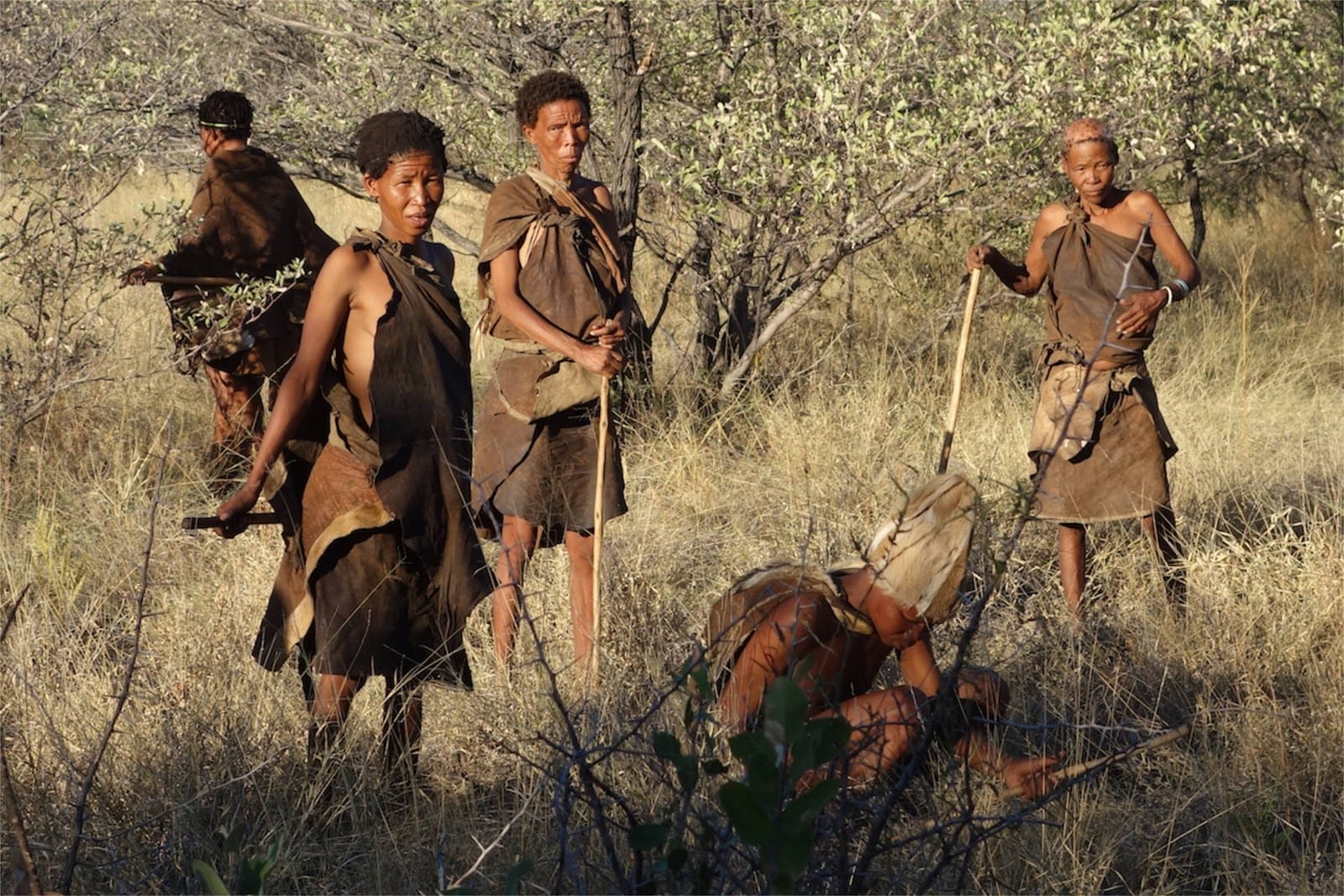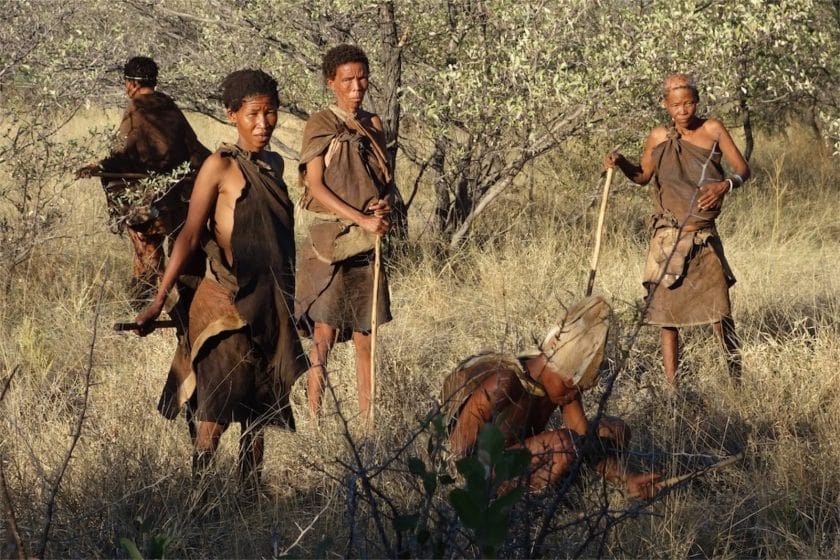 Additionally, the San Bushmen are known for their beautiful rock art, which can be seen in many areas where they have lived for thousands of years. To meet and walk with the San Bushmen is to discover a way of life that has been unchanged for millennia and to gain a new appreciation for the incredible diversity of the human experience.