Introduction
Botswana is situated in the center of Southern Africa, surrounded by South Africa, Zambia, Zimbabwe, and Namibia. A favorite safari-goer's destination, this sparsely populated country offers some of the best wildlife viewing opportunities on the planet. Its diverse ecosystems support a huge number of species.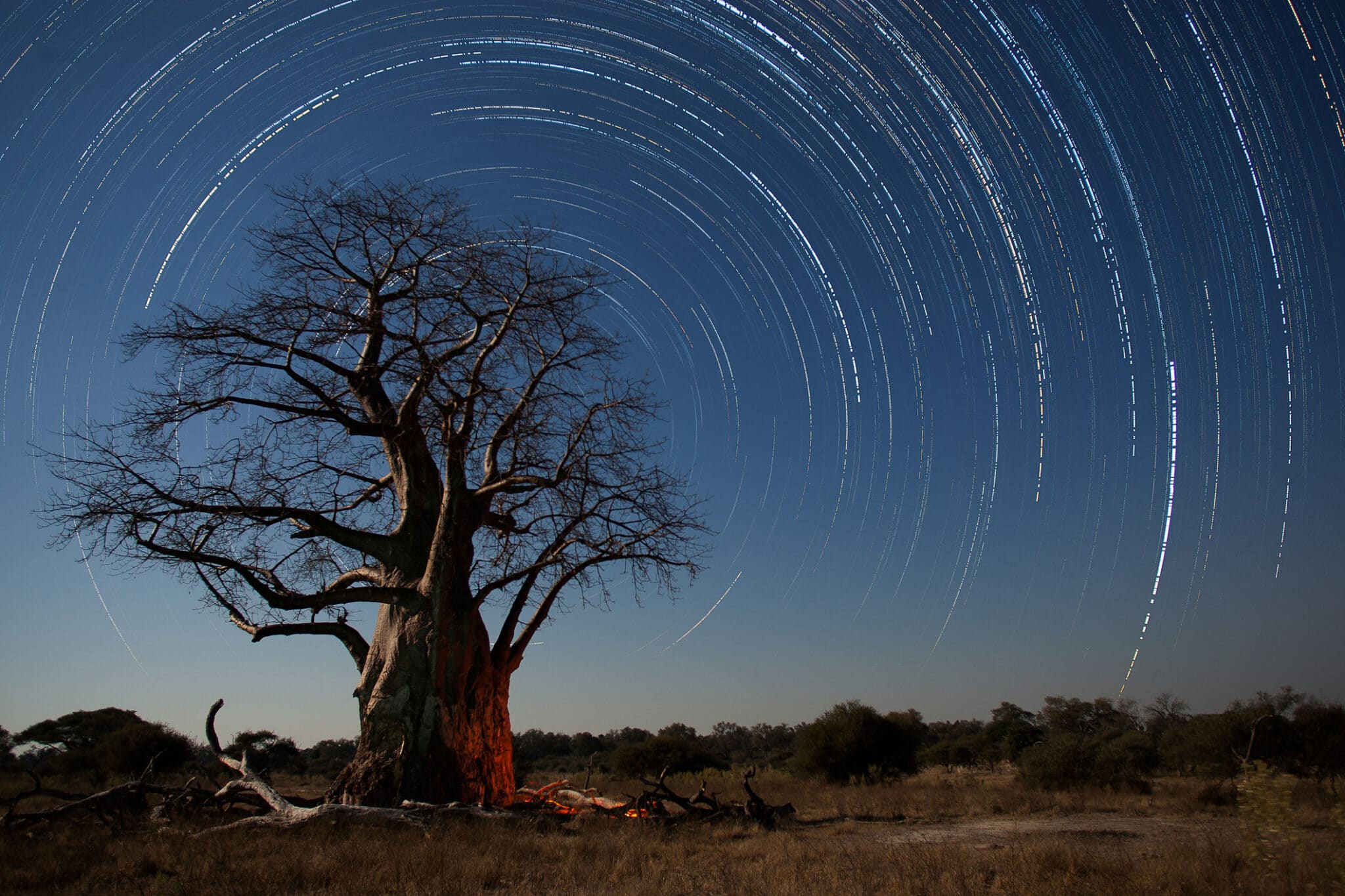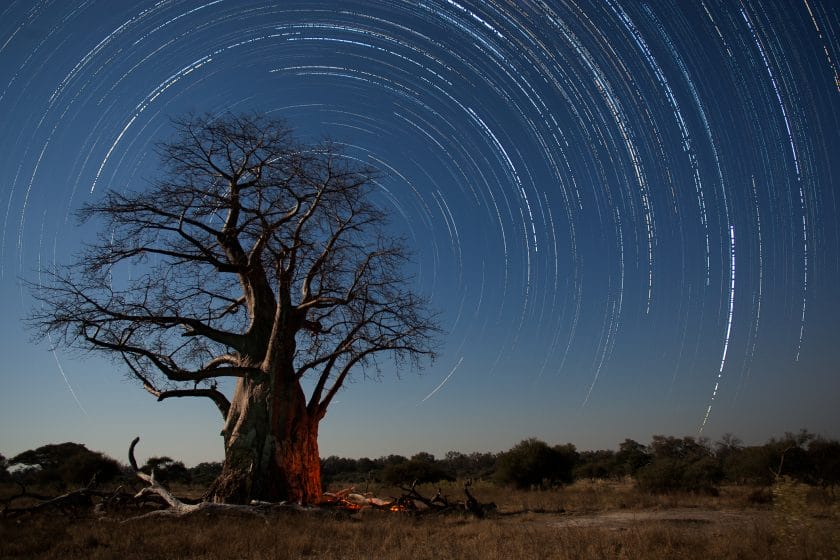 Chobe National Park is one of the biggest national parks in Africa and plays host to a massive elephant population. The sprawling Okavango Delta is home to lions, hippos, crocodiles, elephants, and over 500 species of birds. In this blog, you'll meet 9 animals that can be found in Botswana.
1. Aardwolf
The aardwolf is a member of the Hyena family. Its name translates to "Earth wolf" in the South African language, Afrikaans. Unlike other hyenas, which are carnivorous, the aardwolf is insectivorous. Aardwolves feed almost exclusively on termites and stick to the open, savannah grasslands where termite colonies thrive. 
They're nocturnal foragers, spending their days in burrows. While they're not strong diggers, they're known to extend existing burrows, especially to make new dens.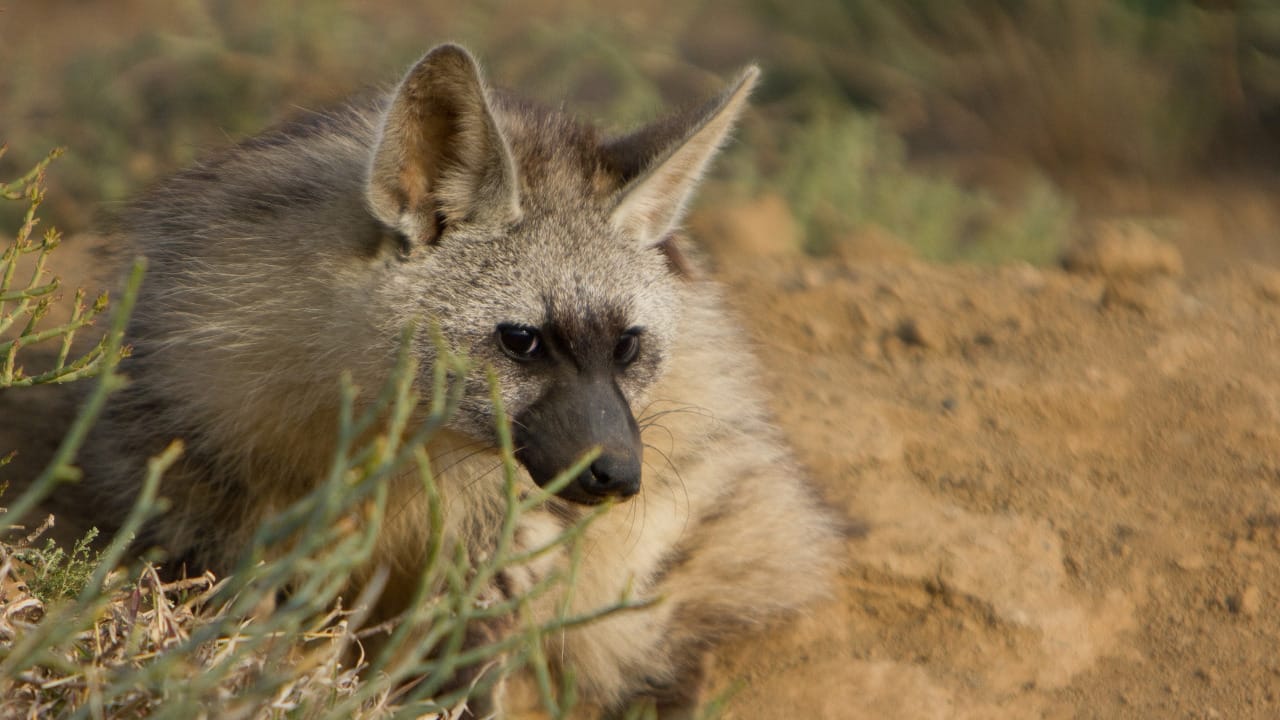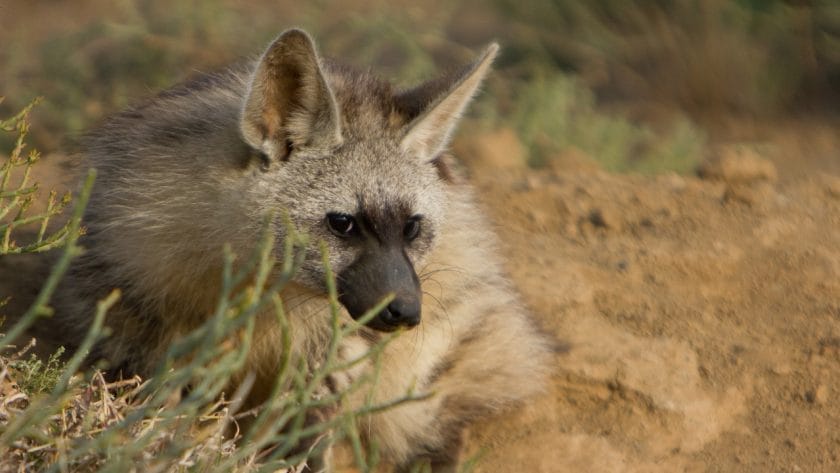 Aardwolves have an excellent sense of hearing – they can even hear termites cutting grass from a long distance. Once they've located their prey, they use their wide, sticky tongue to lap the insects up. 
Despite being solitary creatures, aardwolves form bonds during the breeding season and both the male and female look after the cubs. If threatened or cornered, an aardwolf will raise itself above the ground and bristle its tail and fur to create a silhouette that appears 70% bigger than its actual size.
2. African Bush Elephant
The elephant population in Botswana is estimated at a massive 130,000 individuals. African bush elephants play a vital role in the ecosystem of Botswana. Often referred to as the "gardeners of the forest", they can shape the landscape with their browsing and eating habits.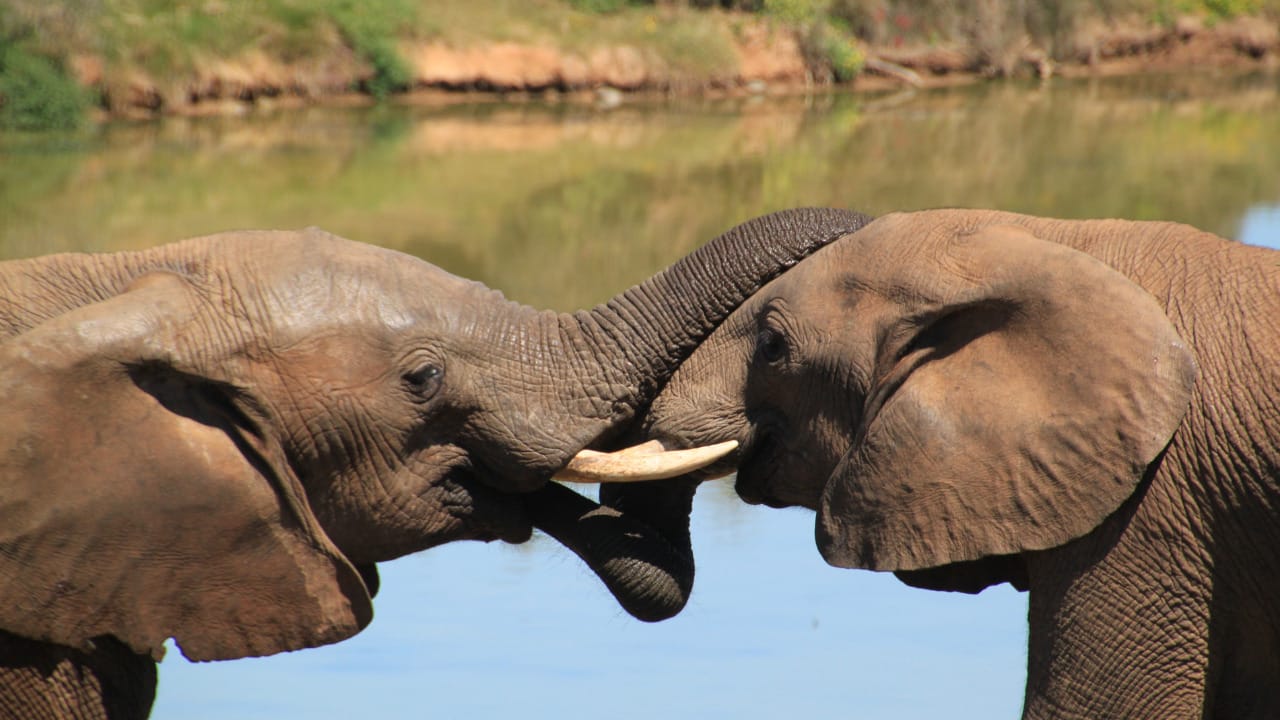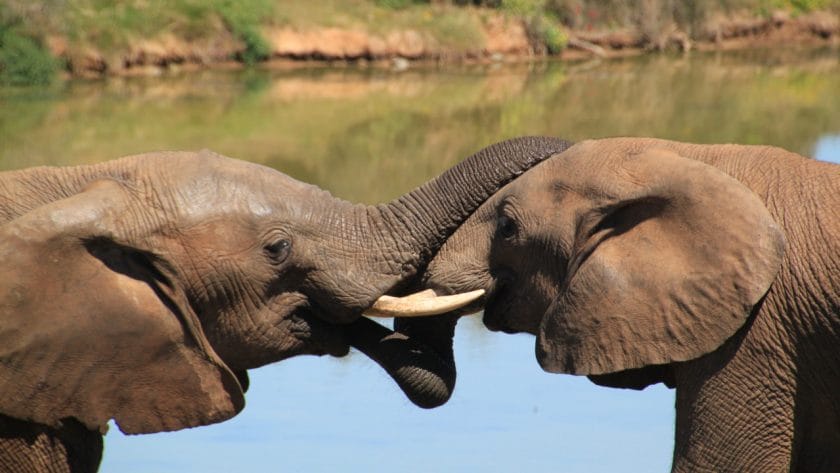 They're also important for creating crucial water sources as they dig holes in riverbeds that reach groundwater. These pools are then used by other wildlife for sustenance. The elephants of Botswana face threats like poaching and habitat loss due to human encroachment, but the government does a lot to protect these gentle giants. 
Elephant herds are run and managed by its females.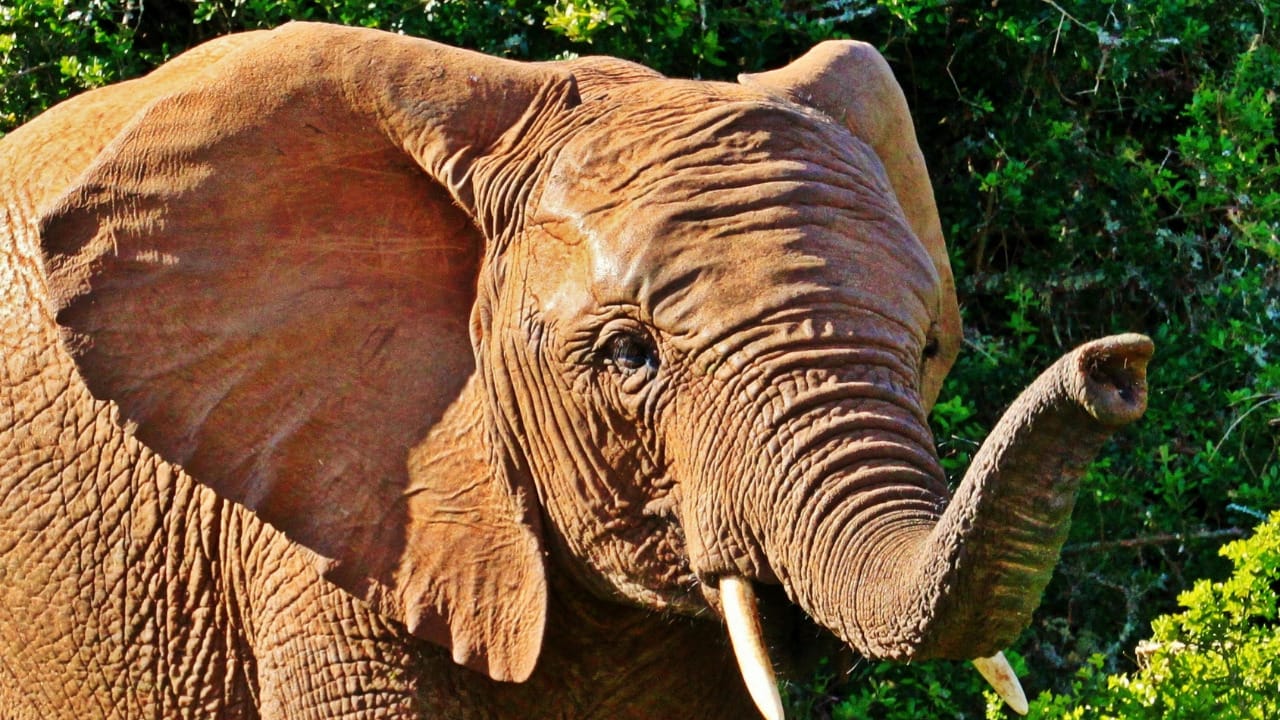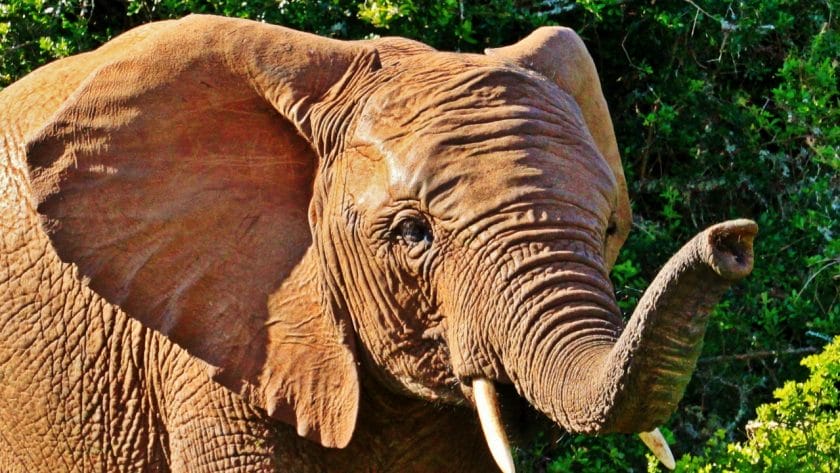 Adult male elephants spend their time away from the herd and only return in mating season. African bush elephants have an average lifespan of up to 70 years, making it the second-longest living land mammal behind humans. The average African bush elephant can lift up to 300kg with its powerful trunk.
3. Amur Falcon
The awesome Amur falcon feeds mostly on rabbits and rodents but will also take the opportunity to feast on small birds. A potentially endangered species, the Amur falcon is under threat from human encroachment and commercial trapping operations. Amur falcons live mostly on high cliffs close to water sources where they can easily find prey.
Natural predators in its habitat include eagles and hawks. Amur falcons are migratory birds that usually fly south from the Arabian sea during winters. This raptor can live up to 30 years, depending on its diet and habitat.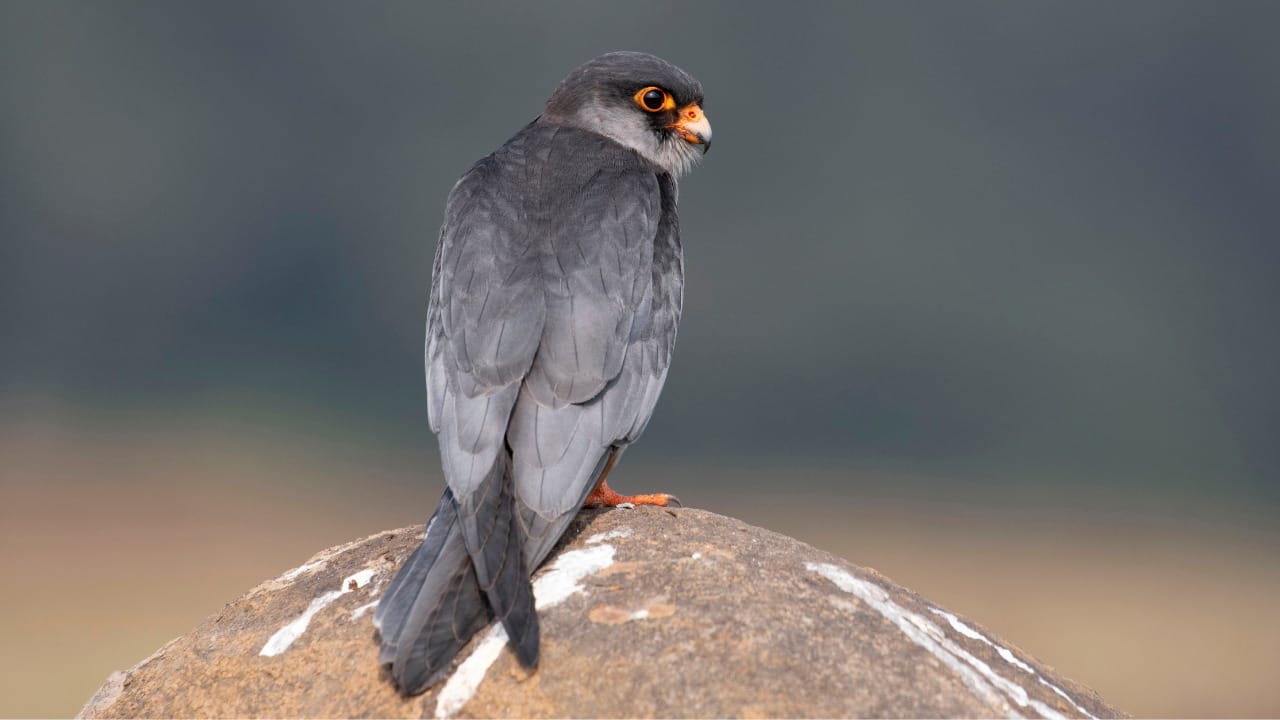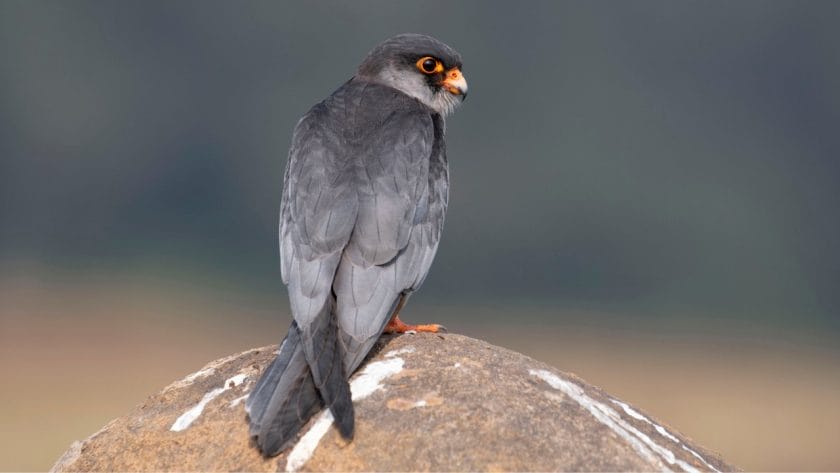 Amur falcons produce two to six eggs during a breeding season. When these birds breed in a group of trees, it's not uncommon for one falcon to take territorial control over several breeding grounds. Females will usually have darker colors, while males feature lighter hues.
4. Blue Duiker
The blue duiker is the smallest of all the duikers. It's a shy and cautious creature and is hard to spot in the wild. Blue duikers get their name from their distinct coloration as their coats appear almost blue.
The Afrikaans term 'duiker' translates to 'diver' in English and comes from the antelope's tendency to dive into thickets of bush when threatened or alarmed.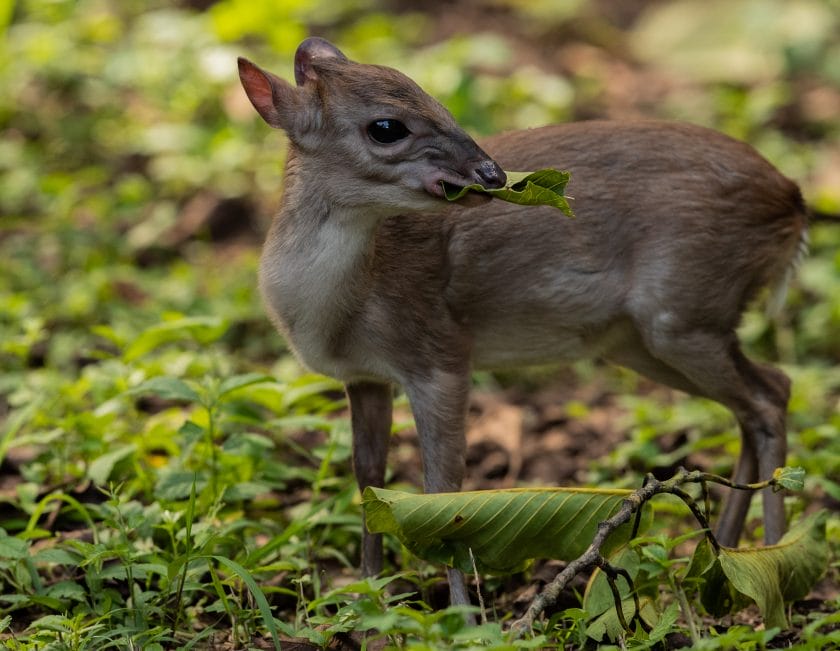 The typical blue duiker weighs below 5 kg, with females usually slightly larger than the males of the species. The maximum height of an adult duiker is 42cm. Both males and females sport short horns, unlike most other antelopes. You can easily identify Blue duikers by the telltale glandular slit just beneath the eyes.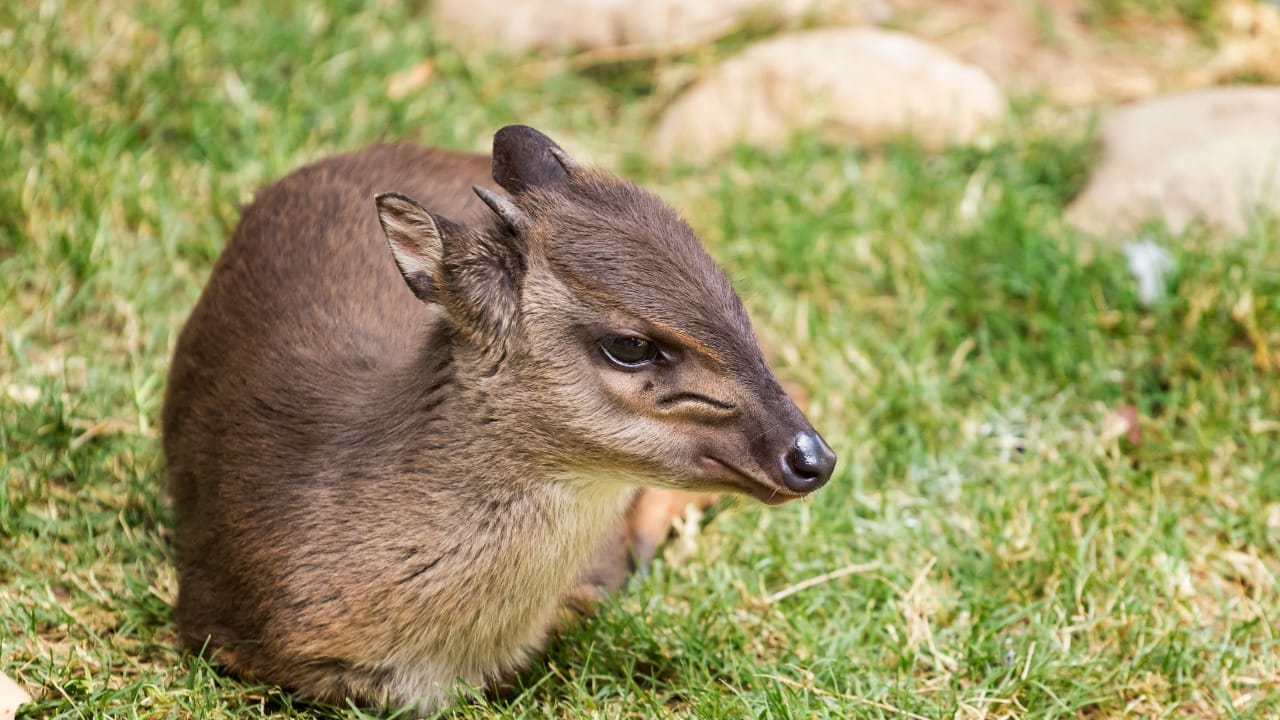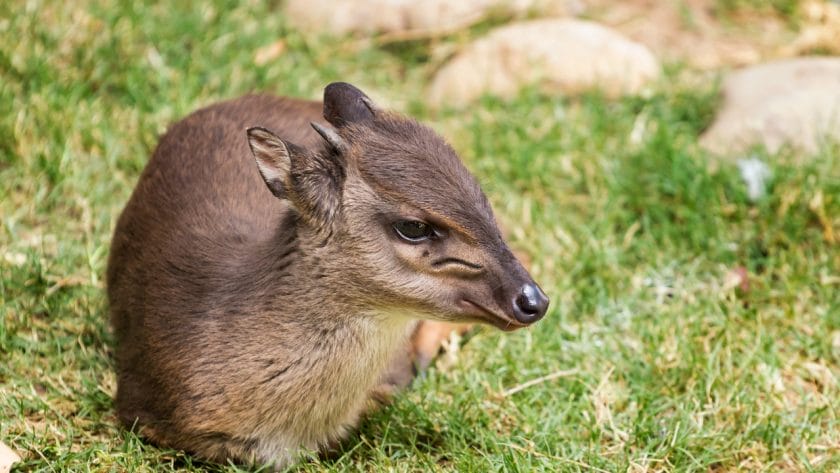 Blue duikers are usually active at dawn or dusk, choosing to spend the rest of the day resting and ruminating. Couples are monogamous and typically defend their territory together. While they feed mostly on plants, you'll find these tiny antelope peacefully coexisting with primates who also feed on fallen fruits and leaves.
5. Cape Vulture
Also known as Kolbe's vulture and Cape griffon, the Cape vulture is one of the most powerful scavengers in nature. It has excellent long-distance sight which allows it to find its prey from a long way away. The Cape vulture mostly feeds on carcasses left behind by large predators like lions.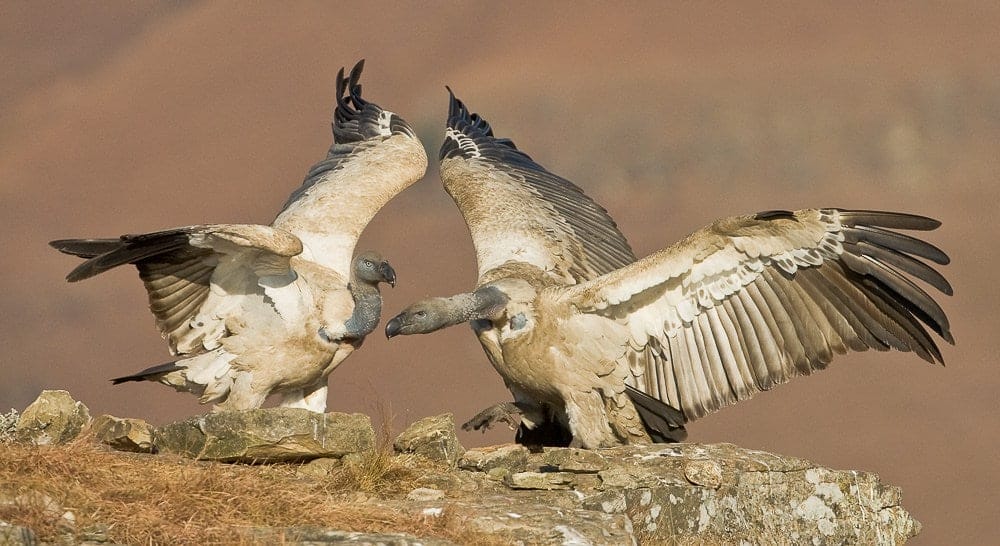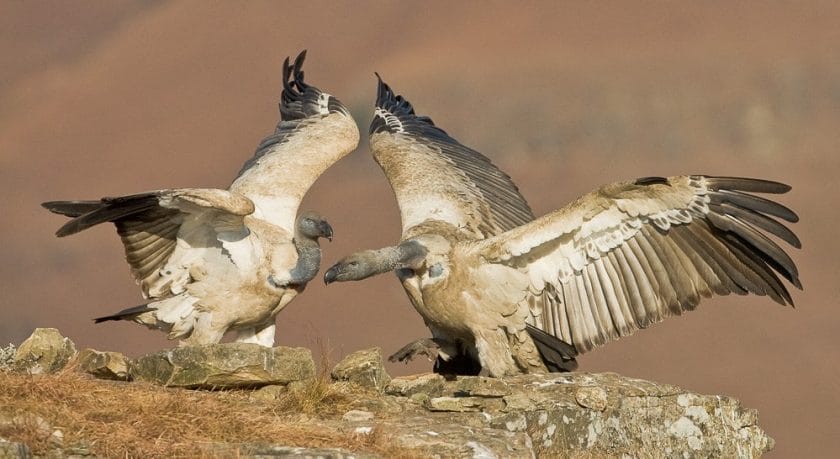 The Cape vulture's head and neck are bare-skinned, while the rest of its body is adorned with off-white and dark brown feathers. The Cape vulture nests on high cliffs in mountainous terrain and only breeds once a year. Cape vultures are a threatened species and there are only around 9000 individuals in existence.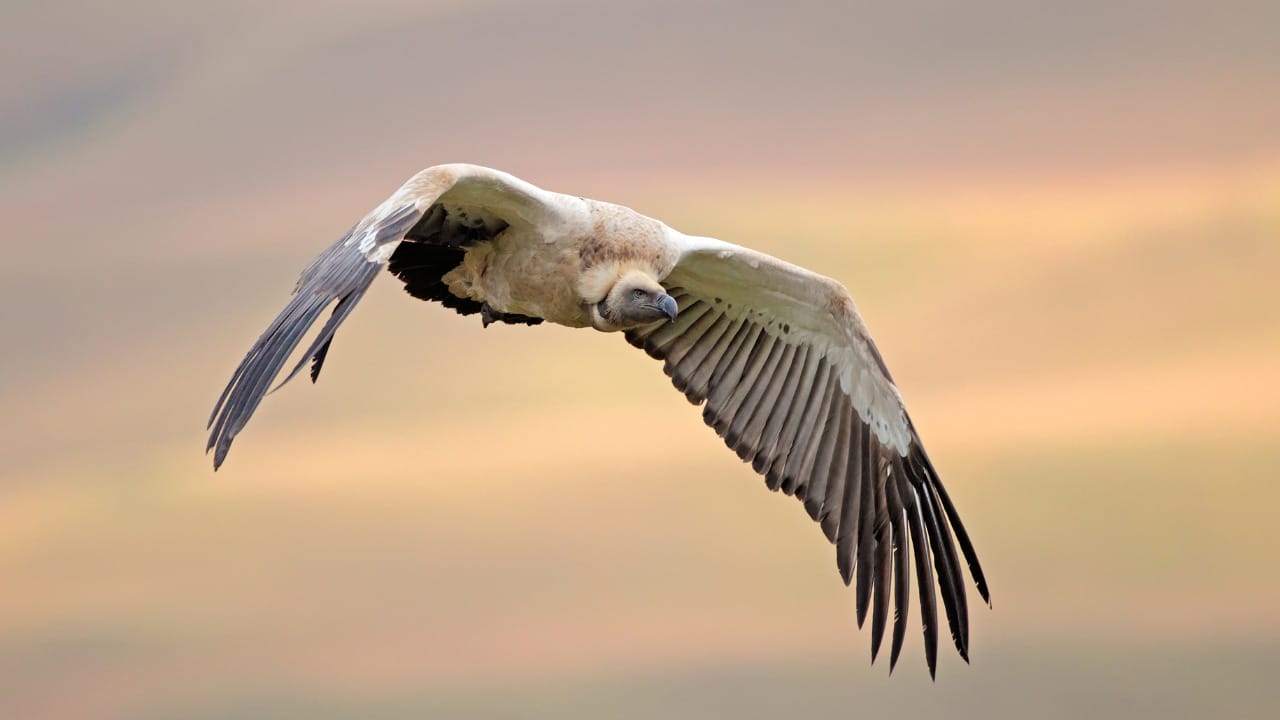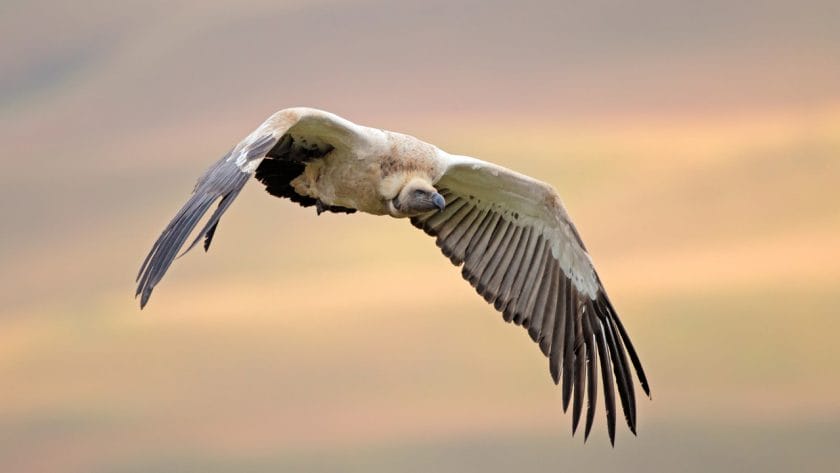 Cape vultures hunt in savannahs where the availability of carrion is good. The average lifespan of a Cape vulture is around 20 years. Females only lay a single egg in a year. Cape vultures are very large birds. Their average weight is about 9 kg and they have a wingspan of up to 2,6 m. At its fastest, a Cape vulture can fly at speeds of up to 77 kph.
6. Eastern Cattle Egret
The eastern cattle egret is a species of heron. It nests in colonies typically near water sources and in habitats shared with other wading birds. The eastern cattle egret can usually be found in drier habitats than other heron species. 
Eastern cattle egrets can be found close to cattle and other large mammals, feeding on insects and small vertebrate prey. They don't have many natural predators, but their nests are sometimes raided by mammals and other birds.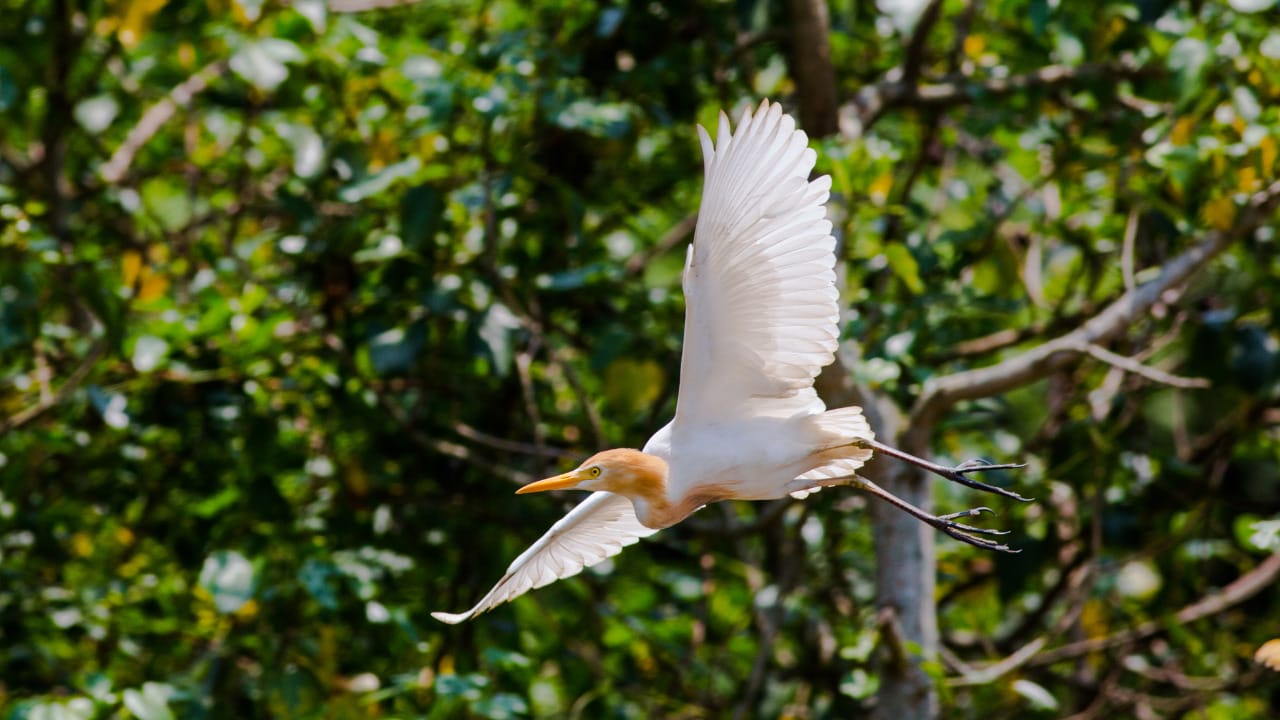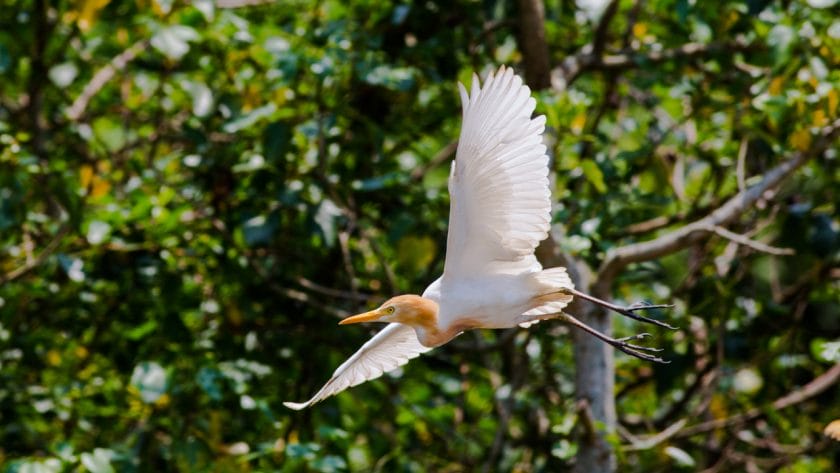 Eastern cattle egrets share a symbiotic relationship with cattle and other large grazing mammals, picking off ticks and flies and feeding on them. This reduces the risk of tick-borne diseases. Some cattle egrets are migratory while other populations can be sedentary.
Eastern cattle egrets sometimes share colonies with other wetland birds such as cormorants and ibises.
7. Red-footed Falcon
The red-footed falcon is a migratory bird of prey that spends its winters in Africa. Its diet consists of amphibians, insects, reptiles, small mammals and other birds. The red-footed falcon hunts by hovering over the ground then making short steep dives for its prey.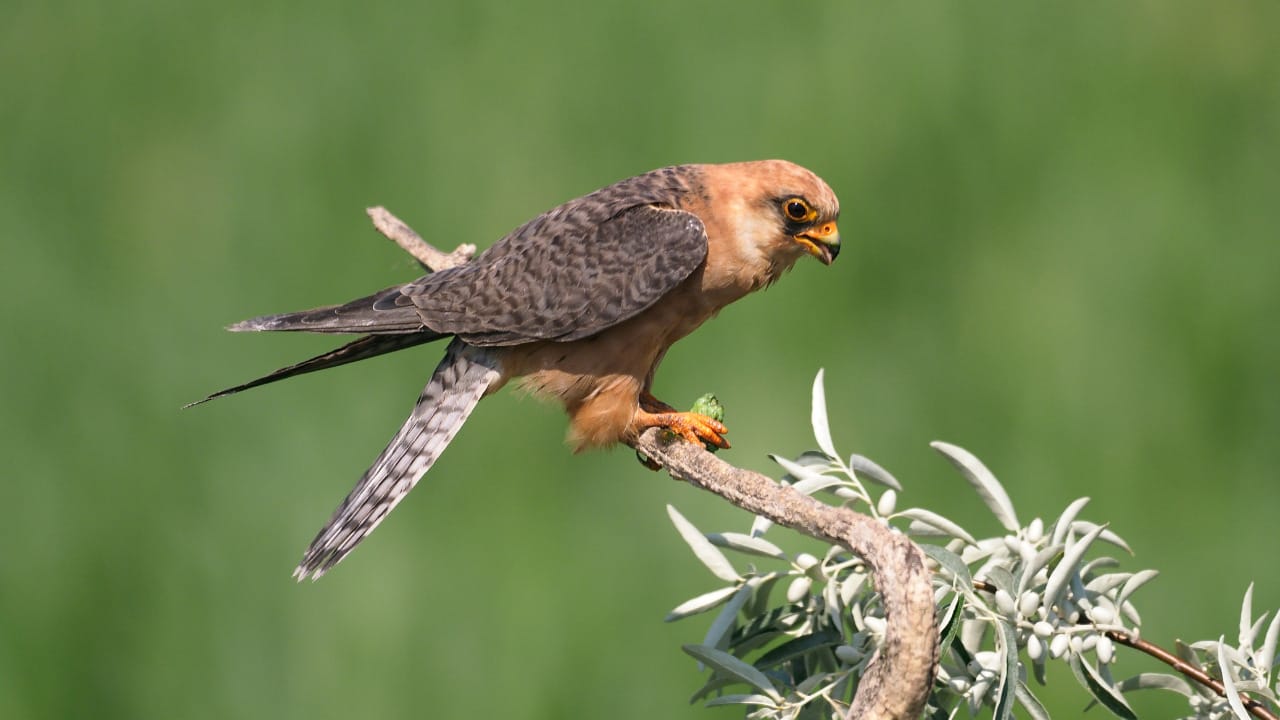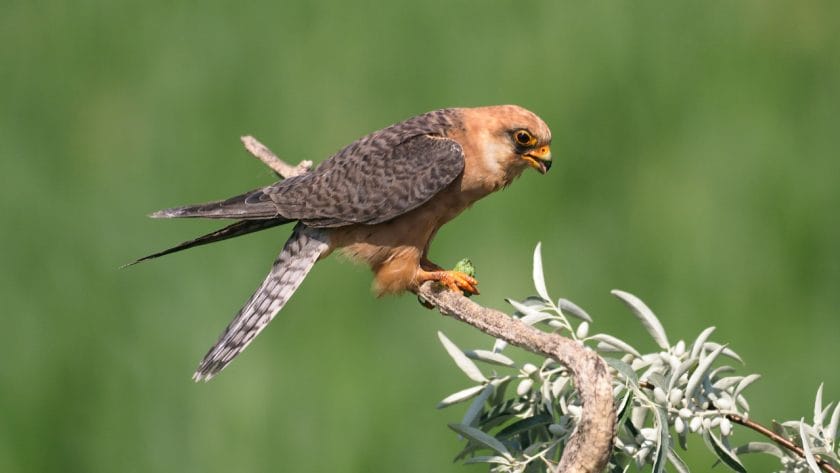 The red-footed falcon is a colonial breeder and will often use the old nests of other birds such as rooks. It lays two to four eggs in a breeding season. The lifespan of a red-footed falcon is around 13 years. Red-footed falcons are threatened by the loss of nesting sites, pesticides, and hunting.
8. Meerkat
The meerkat is a small mongoose that lives in colonies in groups called mobs. Meerkats are omnivorous creatures that eat almost anything, even poisonous scorpions. You can find vast populations of meerkats in the Kalahari Desert in Botswana. 
Meerkats have a lifespan of up to 20 years. They're usually beige or brown with black markings and can grow up to 50 cm including their tails. The meerkat diet consists of insects, eggs, plants, small birds, arthropods, and amphibians.
Meerkats are highly social creatures that make their homes in rock crevices and large burrow networks. Baby meerkats are called meerkittens. Meerkats are nimble and excellent hunters.
They'll often stand upraised on their hindlegs to keep an eye out for natural predators. Meerkat mobs will raise their offspring together. Spending time with meerkats is a highlight of a Botswana safari.
9. Porcupine
The porcupine is a large, herbivorous, quill-bearing rodent. The name porcupine translates to 'quill pig' but they're not actually related to pigs. The porcupine's natural habitat can include rocky outcrops, forests, and deserts. Their diet consists mainly of twigs, bark, and leaves.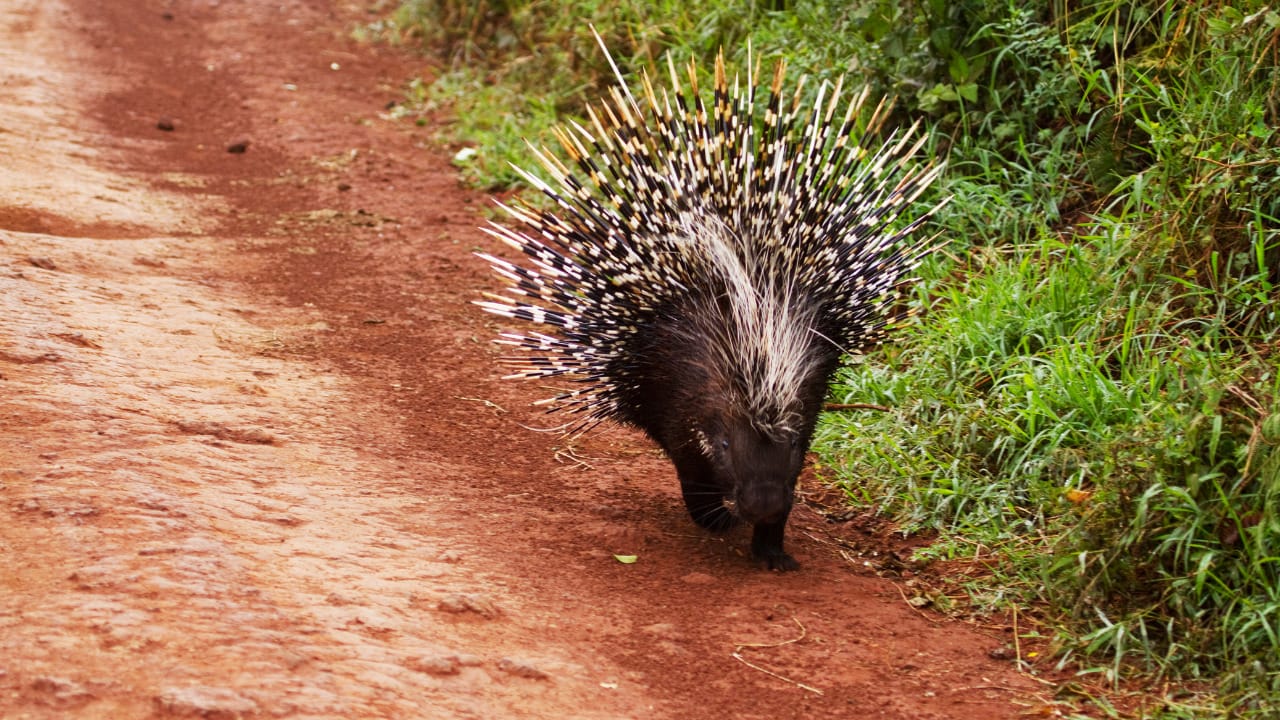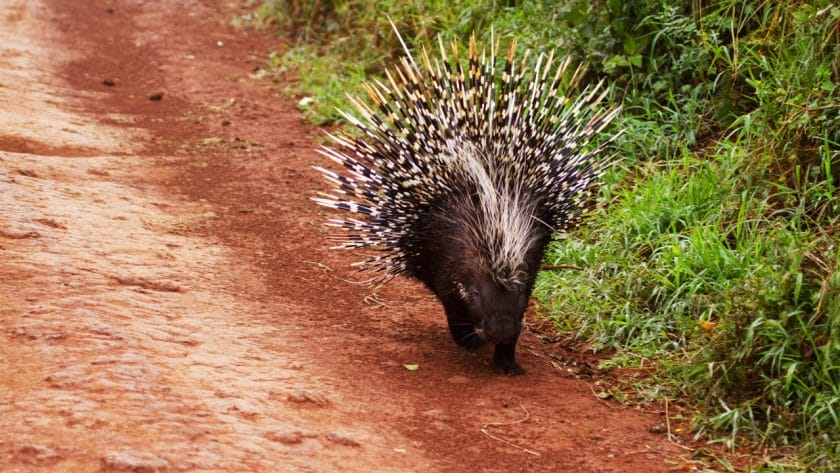 The average porcupine lifespan is 15 years. Thanks to their large, round bodies, porcupines are mostly slow-moving creatures that grow up to 90cm long. Porcupines are one of the biggest rodents in the world. The collective known for porcupines is a 'prickle'.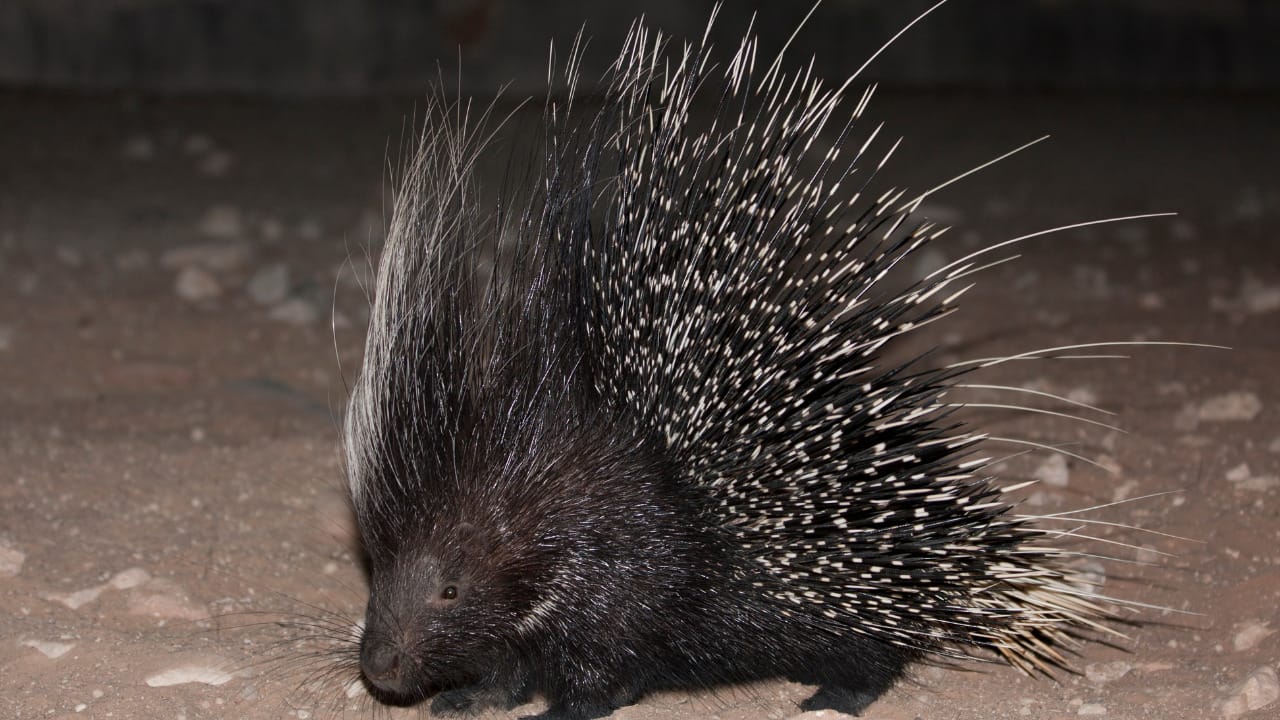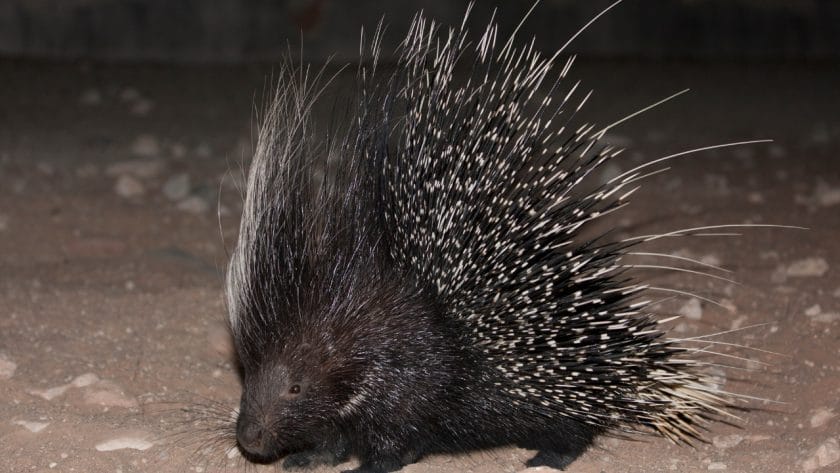 The African porcupine forages mostly on the ground and is a nocturnal creature most active from dusk until dawn. Porcupines use their quills as a defense against their natural predators and can drive them deep enough to stay stuck in the skin. After a porcupine sheds its quills, new ones will grow back to replace them.