Vows have been spoken, rings exchanged and now it's time for your honeymoon! But with so many possibilities, how do you choose where to go? 
Might we suggest skipping the traditional romantic destinations and setting your sights on somewhere a bit more adventurous? How about sprawling soft-sand beaches, island getaways, dramatic waterfalls, virtually endless savannahs brimming with wildlife, and some of the most picturesque scenery on Earth? Head to Africa for a honeymoon that will stay with you forever!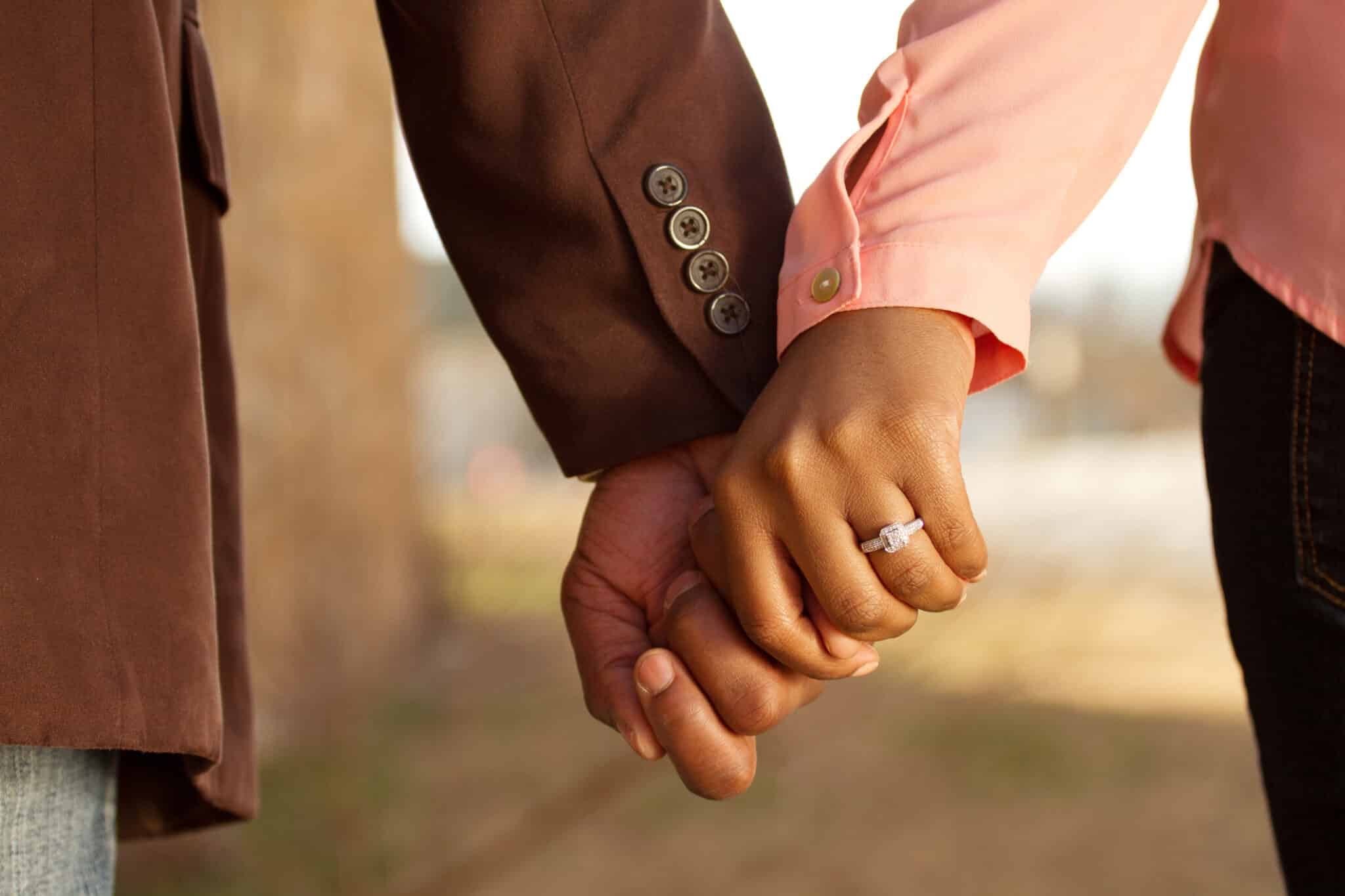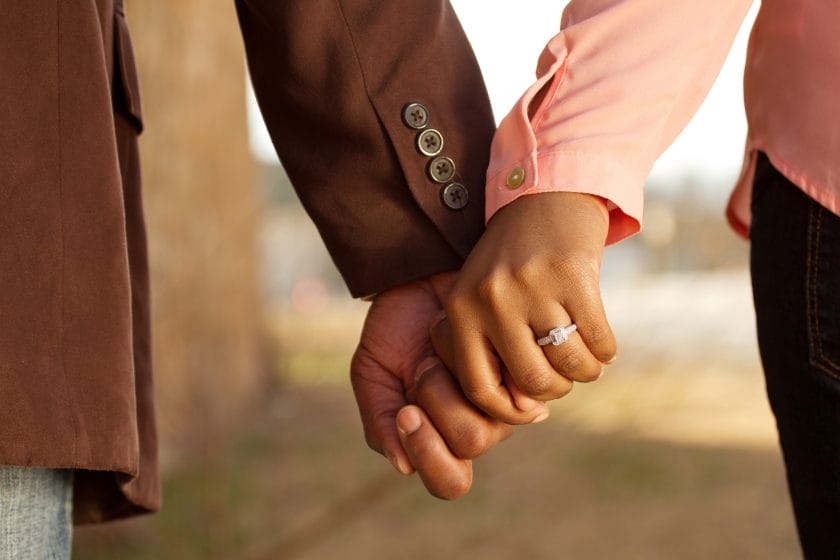 The continent offers luxury stays in dramatic locations, discreet service and lavish cuisine, complete seclusion and best-in-class travel logistics. Spoil yourself with candle-lit dinners on a tropical beach or bed down under a star-filled sky in the wild, call on your private guide for tailor-made safaris or just kick back alongside your private pool and catch some rays. With so many options, where should you start? How about with a complete guide to our top ten favourite picks…
Tanzania
The Serengeti National Park is probably most famous for Africa's Great Wildebeest Migration but did you know Tanzania is also home to massive elephant herds, big cats and rainforests thriving with chimpanzees? It's also the perfect 'bush-and-beach' honeymoon destination with the islands Zanzibar, Pemba and Mnemba right on its doorstep.
Go on safari and you can expect guided game drives and even the chance to go hot-air ballooning. Opt for private game reserves and you can add walking safaris, night drives, mountain biking and off-road game viewing to your list of Africa honeymoon activities.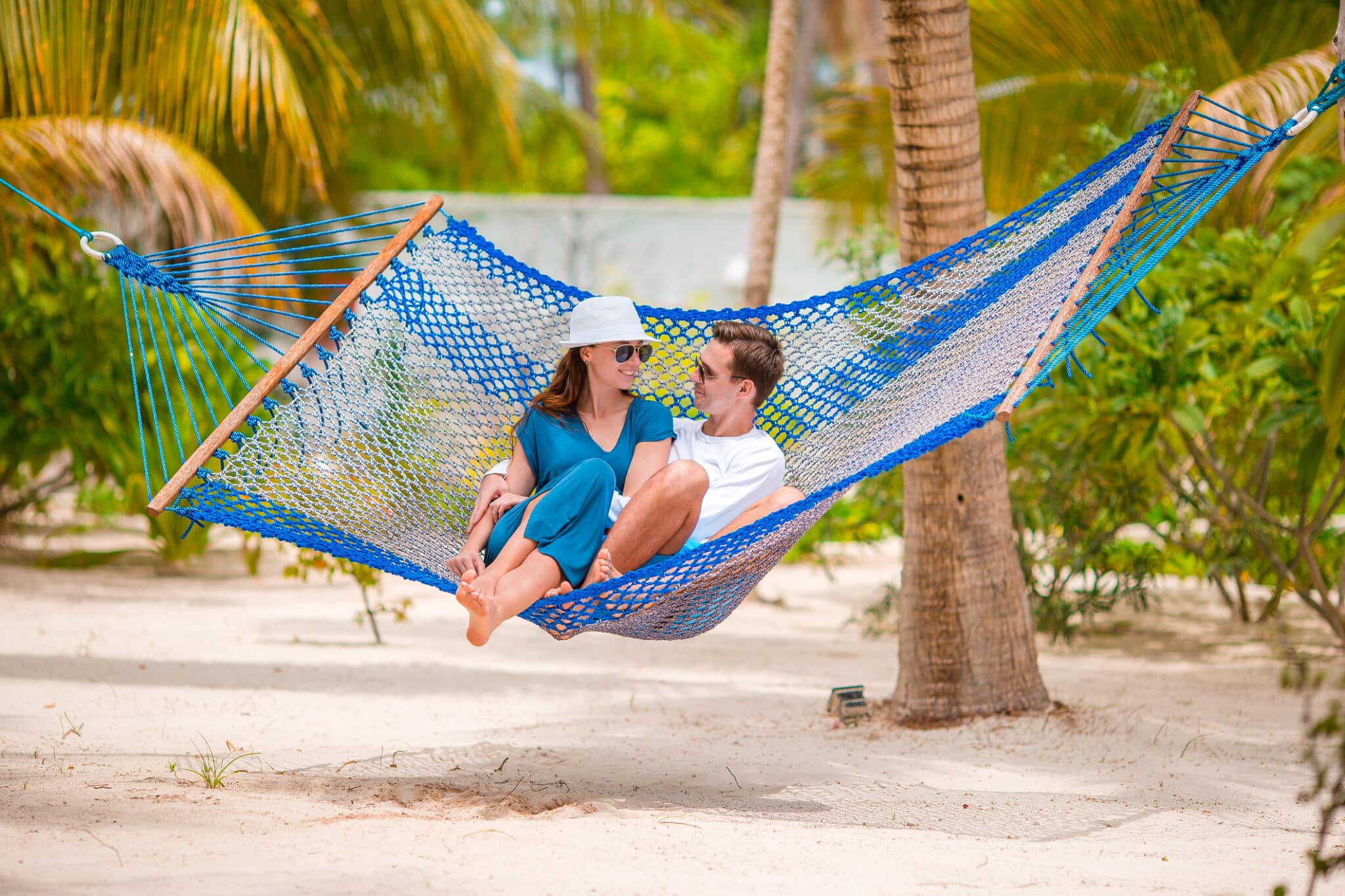 5 reasons to pick Tanzania for your Africa honeymoon
Get up close to the Wildebeest Migration while staying at luxurious safari camps

Spot the Big 5 in the Ngorongoro Crater while staying at intimate cliff-top accommodation 

Enjoy romantic bush dinners under a star-filled sky

Experience secluded safaris in Ruaha, Nyerere and Mahale

Top off your safari honeymoon on a private Indian Ocean island
3 romantic activities for your Tanzania honeymoon
Take an unhurried, guided excursion on foot through the bush

Indulge in a spot of bush dining under the stars after a day of exploring the wilderness

Enjoy a horseback riding safari, viewing wildlife in a way quite unlike any other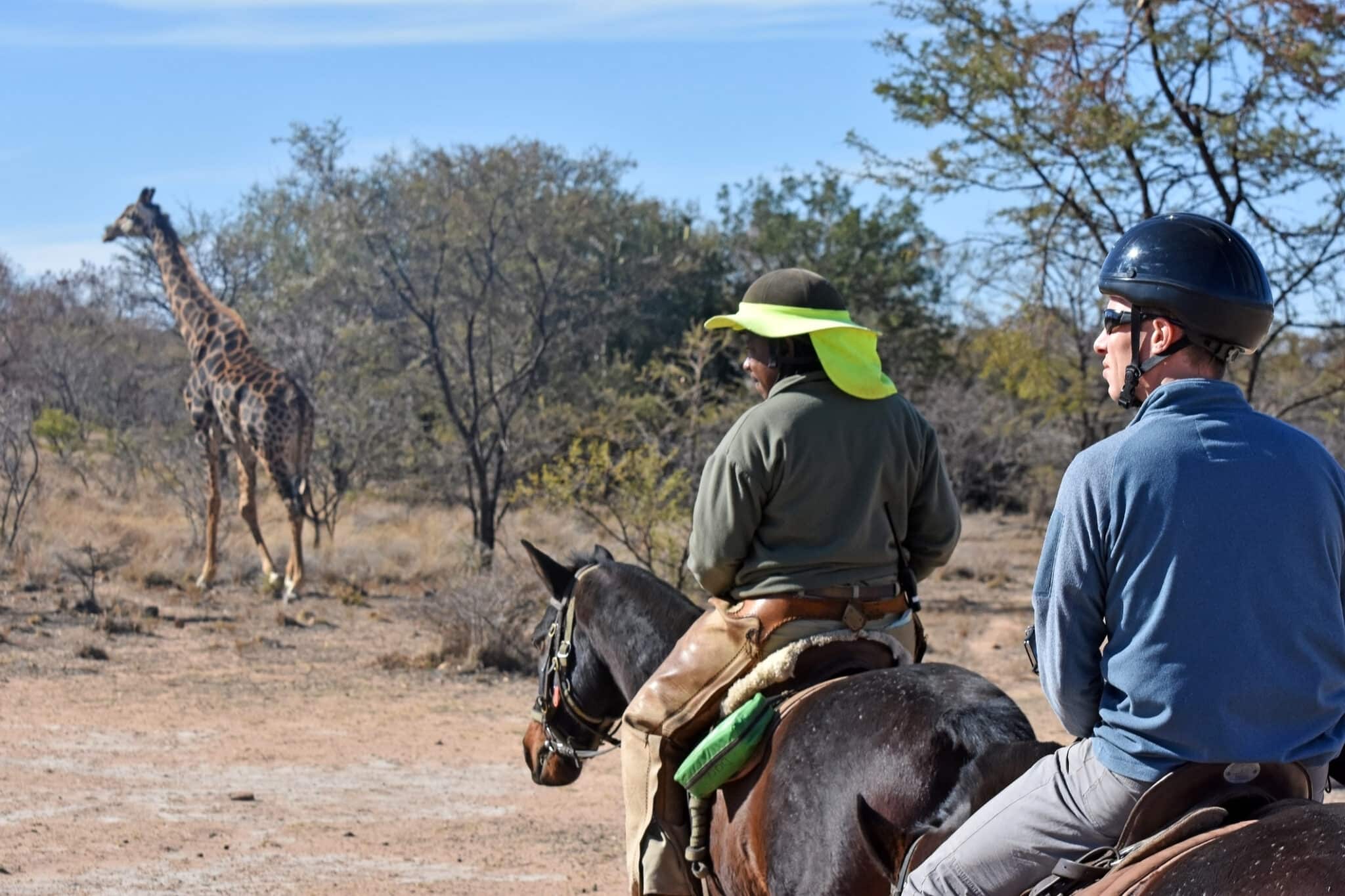 What's the best time to go on a Tanzania honeymoon?  
Although it's considered a fantastic destination for year-round game viewing, the best weather conditions in Tanzania's safari spots like the Serengeti, Tarangire, Ngorongoro Crater and Lake Manyara are generally during the dry season from June to October. If you're after seeing the Wildebeest Migration in the Serengeti though, you'll need to plan your Africa honeymoon for between August and November. 
If a tropical beach honeymoon in Africa is more your style, the best time to visit the coast, Zanzibar and its islands is between June and March.
Seychelles
Blissful beaches, clear warm water and an idyllic escape for two – it just has to be the Seychelles. Some large, some not a lot larger than a city block, this hive of islands in the Indian Ocean deserves its reputation for romance and thrives in equatorial weather. 
If you can think of a water sport, the Seychelles play host to them all, although there's also hiking and mountain biking to look forward to. As for accommodation, you can't get more iconic than the privately owned North Island. This chunk of jungle-covered granite is a favourite African honeymoon getaway for royalty and rockstars alike, promising a stay of unadulterated but classy indulgence at North Island Lodge, the island's only accommodation. Your luxurious villa comes complete with its own pool and a lounge convertible into a private cinema. Have a word with the chef about your favourite dishes and you'll have the option to enjoy them at the restaurant or in your villa, served by candlelight of course.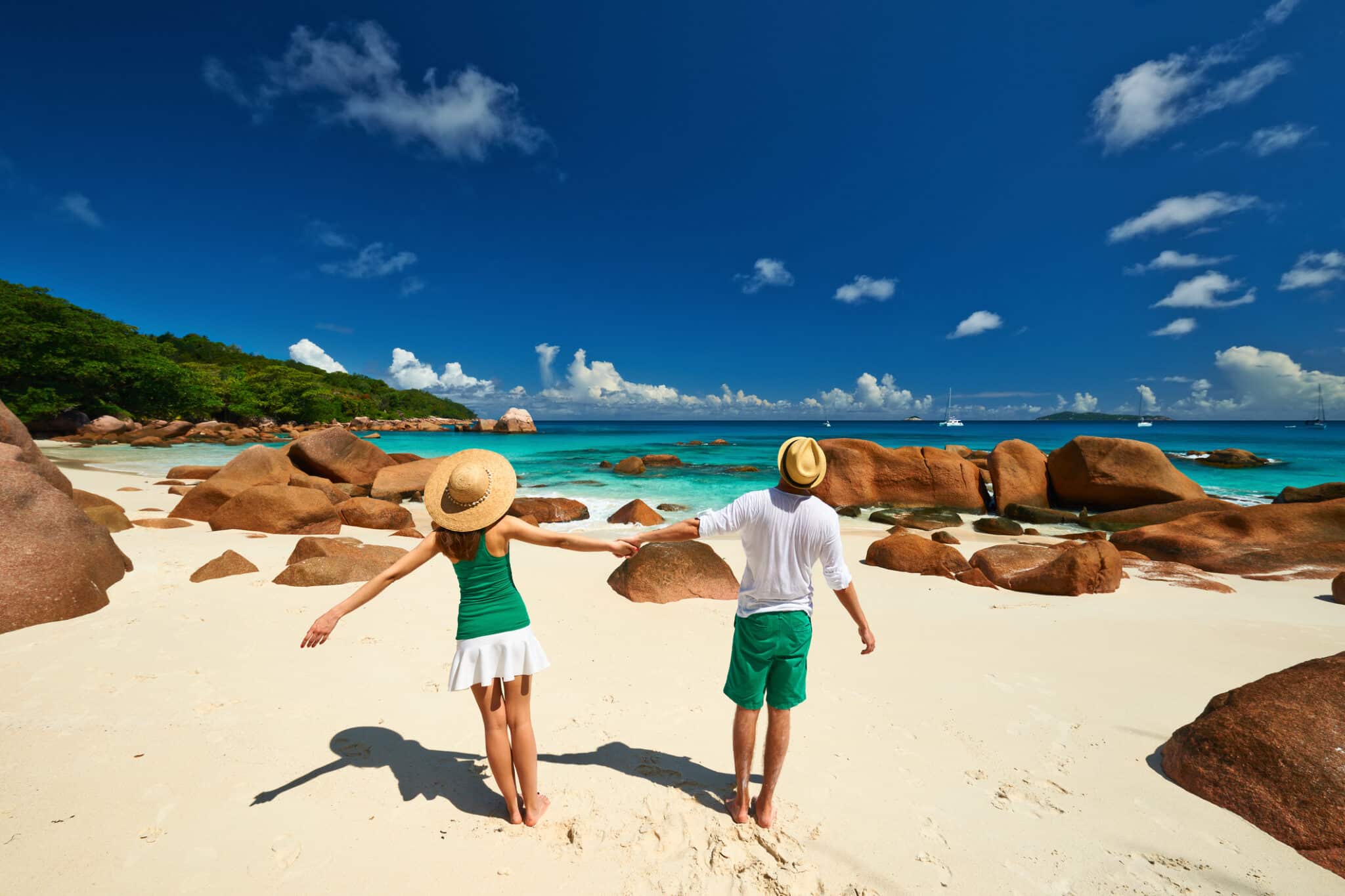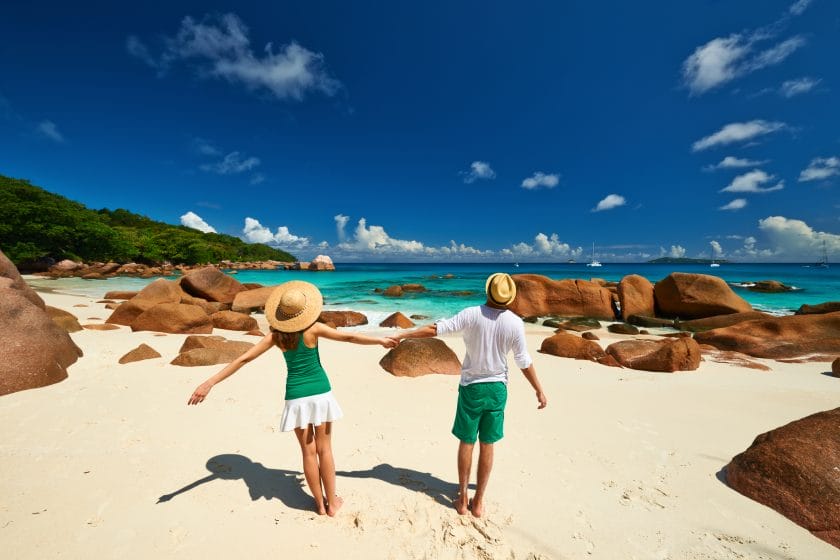 4 reasons to choose Seychelles for your Africa honeymoon
Catch a tan on some of the best beaches in Africa 

Experience superb service and simple logistics

Enjoy top notch luxury at award-winning resorts and stylish beach villas

Make a break for the private islands for unspoilt beaches and endless towel space
3 romantic activities for your Seychelles honeymoon
Sip champagne on the beach as the sun dips below the horizon

Take a helicopter flip over the islands

Enjoy a couples massage in paradise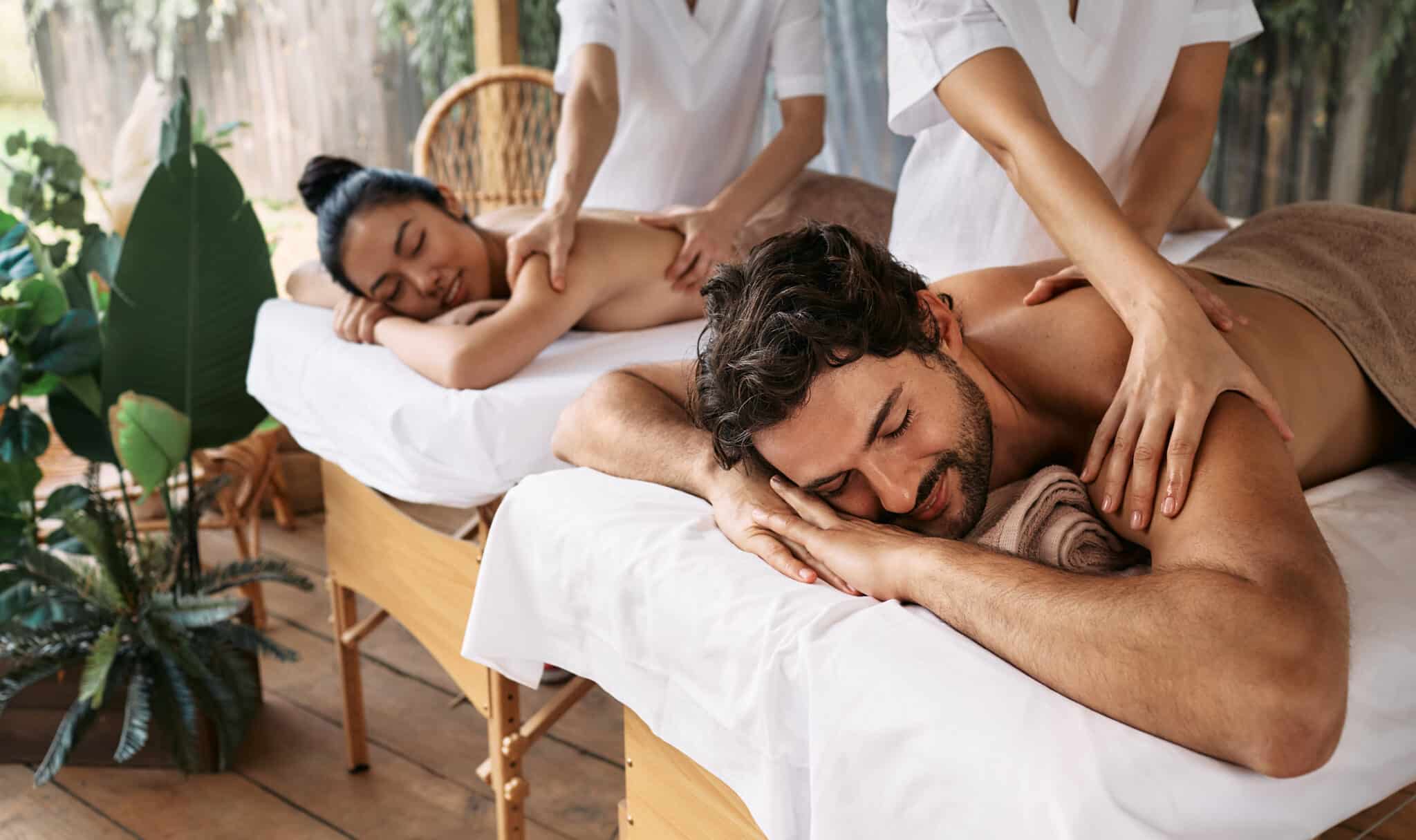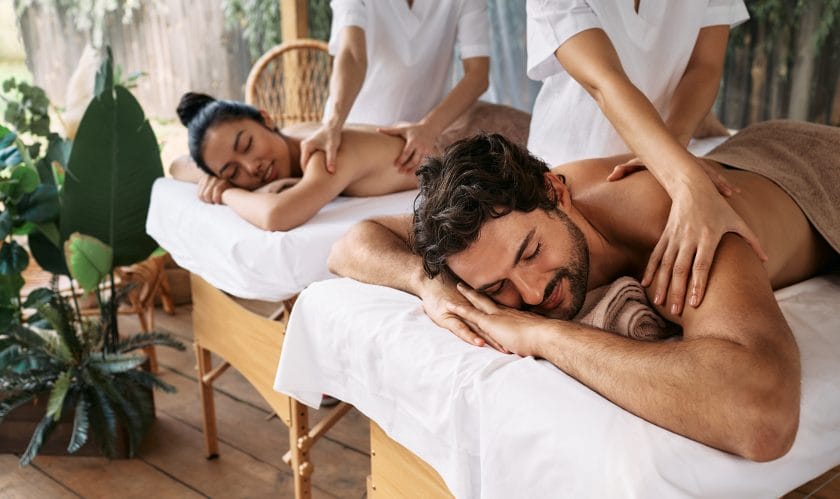 When's the best time to go on a Seychelles honeymoon?
Warm and sunny year-round, the Seychelles are a great destination for your Africa honeymoon. December to April are the hottest months while January and February are the wettest. Planning on a spot of scuba diving? April/May and October/November are the best months for visibility.
Namibia
While it boasts excellent wildlife viewing in Etosha National Park, Namibia's best Africa honeymoon destination is without a doubt the Namib Desert.
During the country's dry season (between June and October) the Namib is a spellbinding place of silent beauty and night skies flooded with stars. You can't go wrong with a visit to the famous Sossusvlei dunes towering hundreds of feet above you. Hike up the sands to greet the sunrise or take a hot-air balloon ride for a vertical view of the sprawling dunes. You'll also have the chance to scout the desert with an expert guide, tracking the unique wildlife in an unexpectedly rich and diverse ecosystem.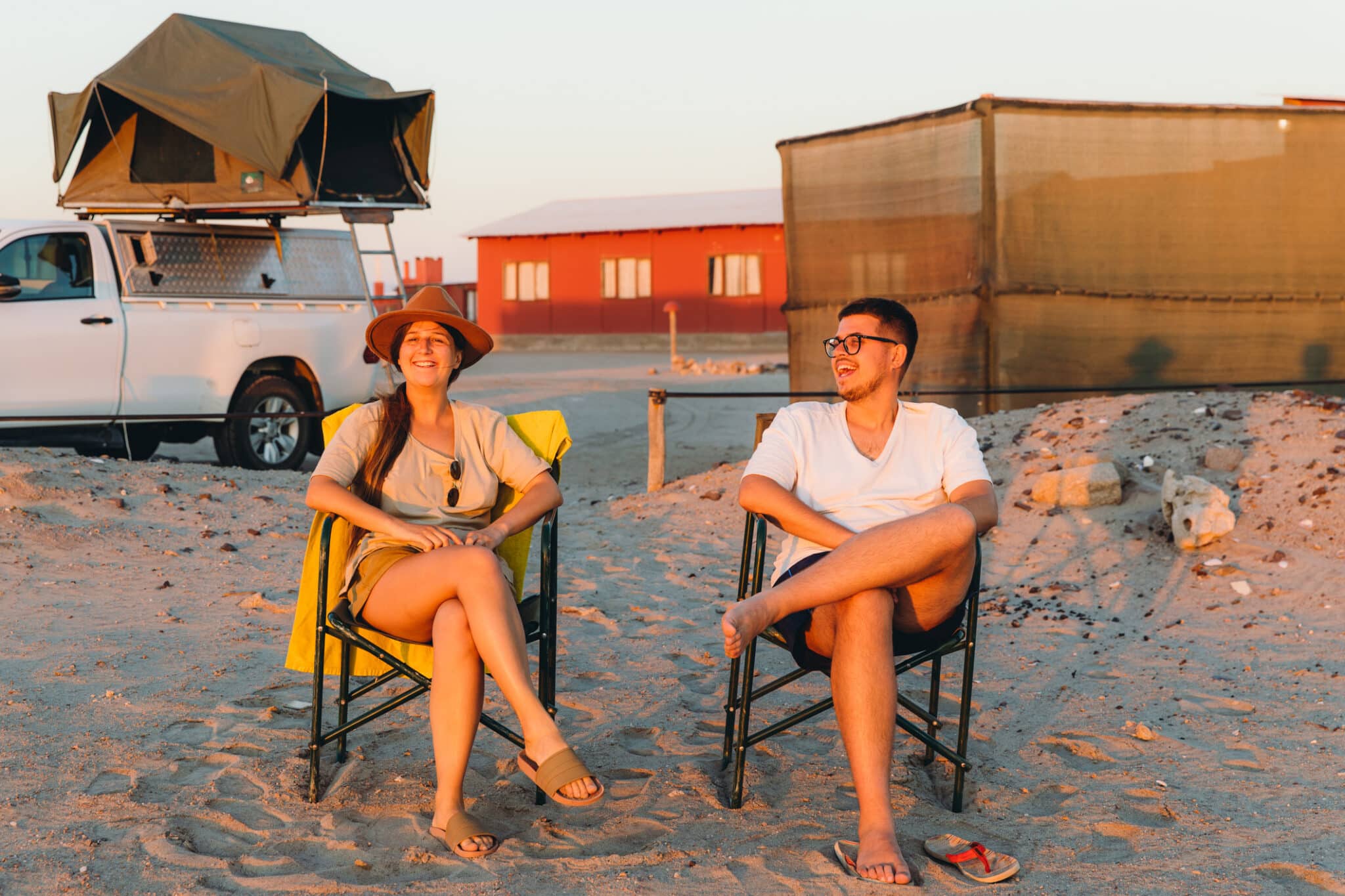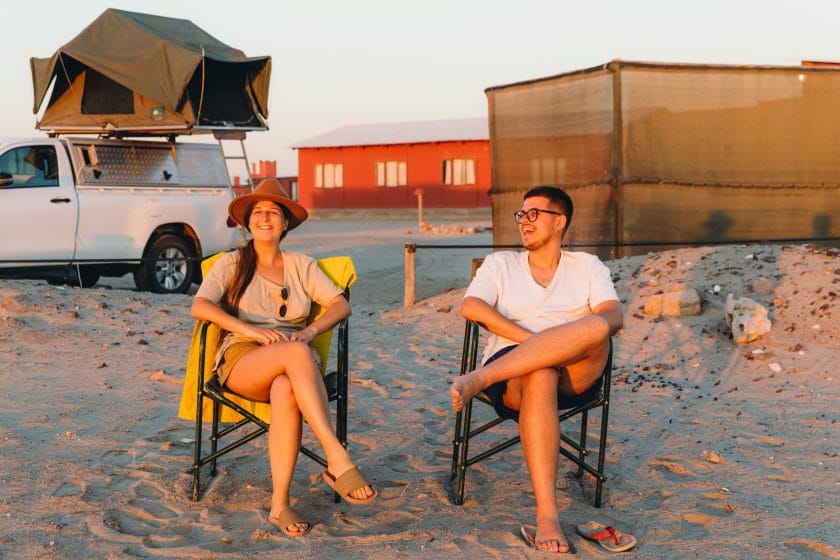 4 reasons we love Namibia for an Africa honeymoon
Escape with a romantic hot-air balloon flight over the world's oldest desert

Indulge in total privacy in a sparsely populated land of endless skies and awe-inspiring landscapes

Enjoy nomadic luxury in some of the continent's wildest and most remote locations like the Skeleton Coast, the Kaokoveld and Damaraland

Slip away to dreamland in a star bed in the NamibRand Nature Reserve, Africa's only Dark Sky Reserve and one of the darkest places on Earth
3 romantic activities to do on your Namibia honeymoon
See some of the highest sand dunes in the world at Deadvlei

Spot wildlife by floodlight as they flock to the Okaukuejo watering hole

Explore the ancient and diverse rock art at the world heritage site of Twyfelfontein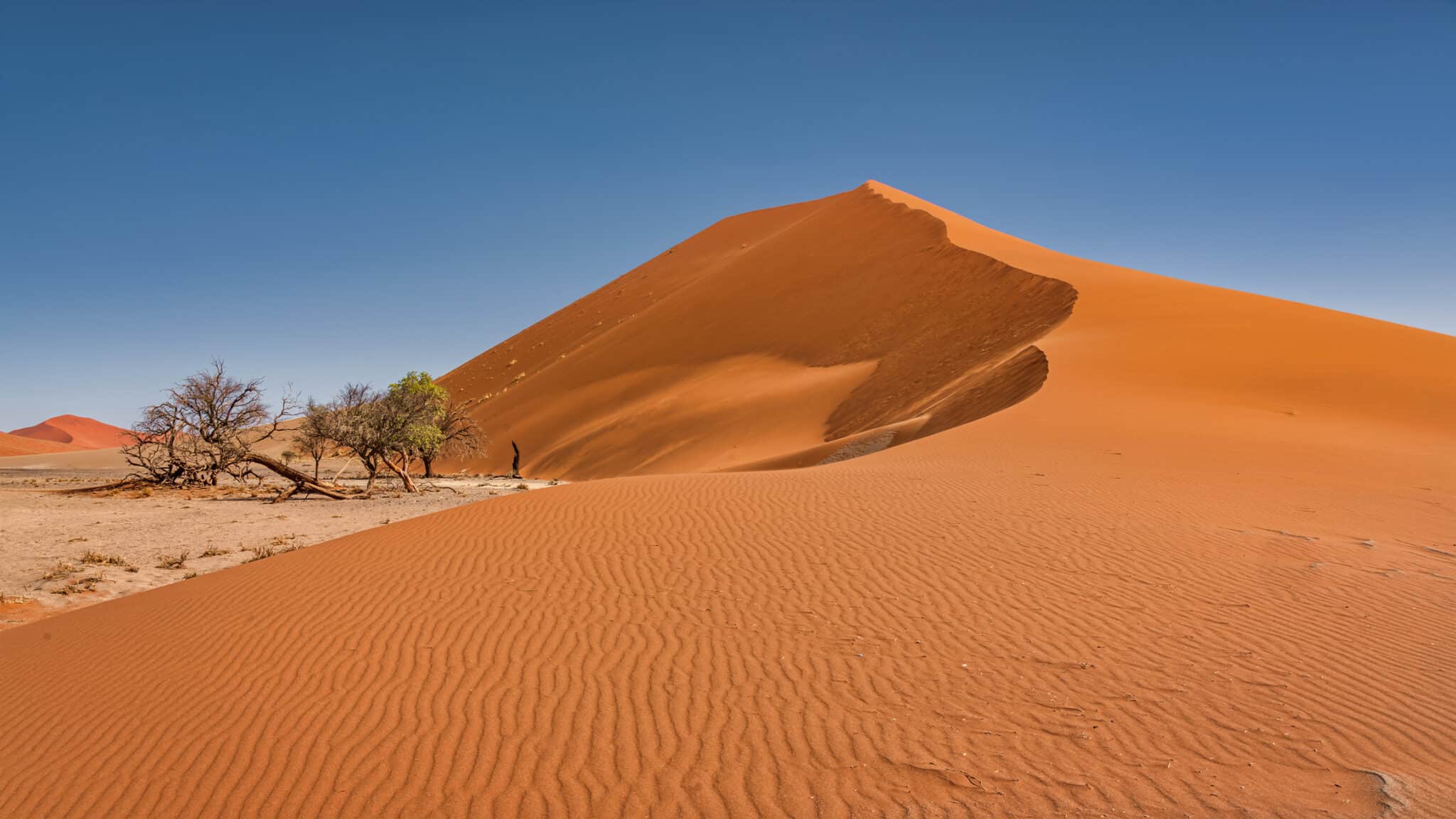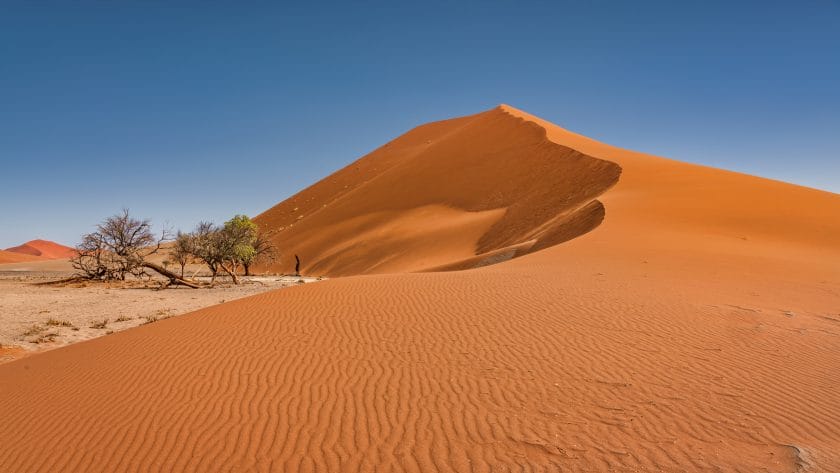 What's the best time to go on a Namibia honeymoon?
The dry winter months between May and October are the best times for viewing game in Etosha, while the Sossusvlei dunes can be visited year-round.
Botswana
Elephants in their tens of thousands, big cats, wild dogs and rivers full of crocodiles and hippopotamus – you can't touch Botswana for its unspoiled wildlife.
It makes sense then that game drives are the most popular experience when on safari in this spectacular country. Head out in the early morning and late afternoons to spot big game, returning to camp with a spotlight to catch nocturnal animals doing their thing. An array of lodges are set on the river or in the wetland areas of the Okavango Delta which makes it easy to explore by motorboat or mokoro, the traditional canoe.
With some camps having only three or four suites, they're very private – ideal for a secluded Africa honeymoon. Expect 4-poster beds, romantic outdoor bathtubs and private plunge pools. For an out of this world experience, spend a night in a sky bed under a blanket of twinkling stars.
Camps on remote islands in the heart of the delta take glamping to the next level, decked out with spa facilities, swimming pool pavilions and wood burning stoves in your room.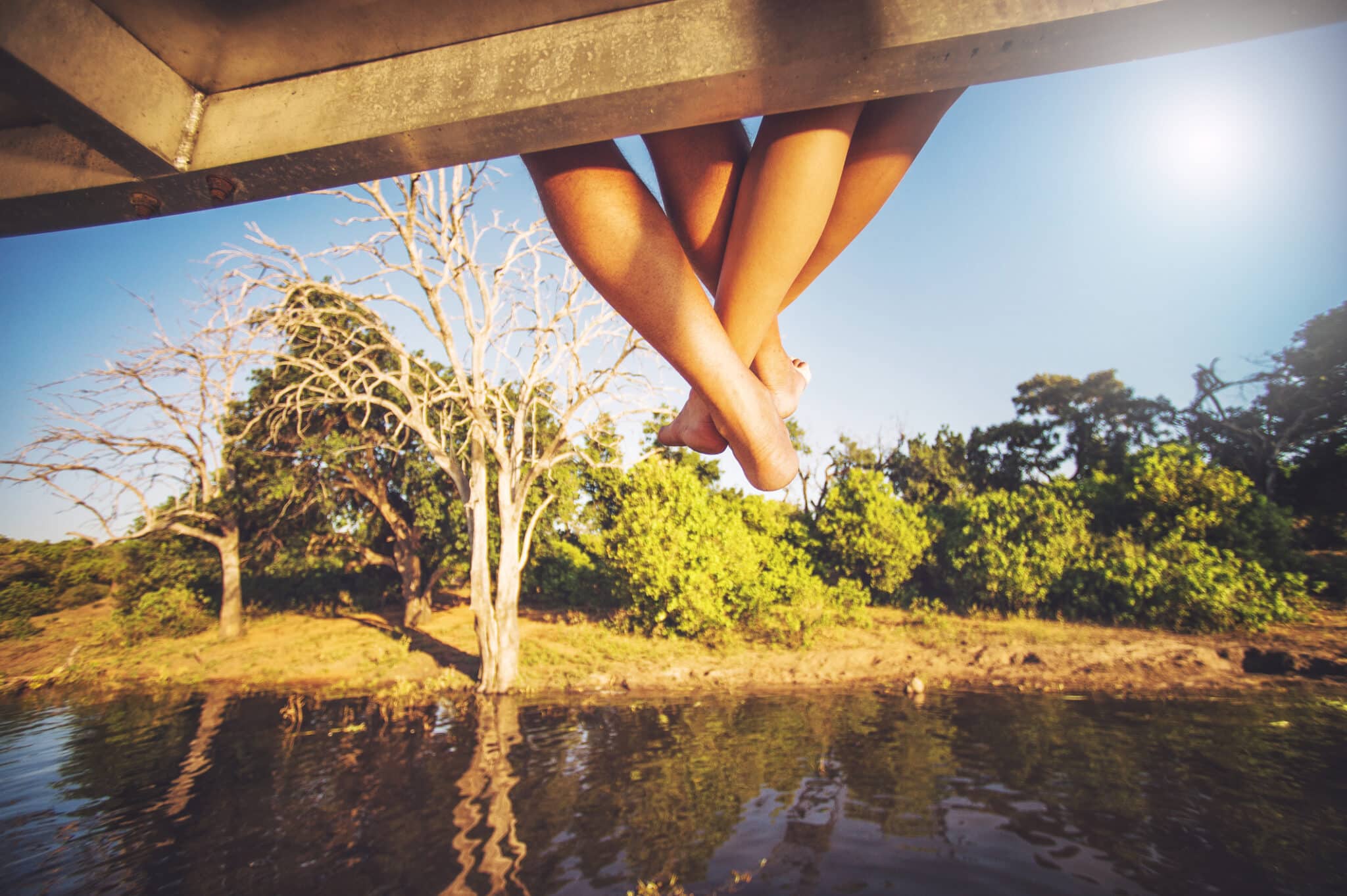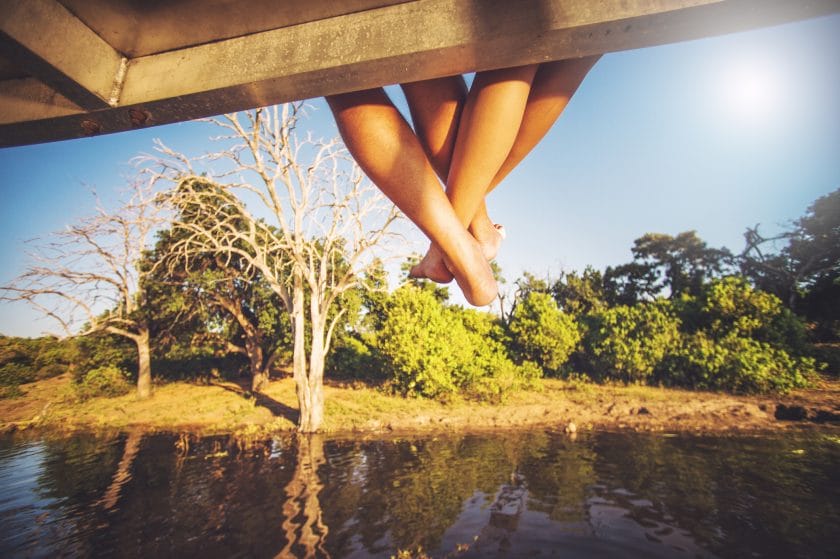 4 reasons to pick Botswana for an Africa honeymoon
Explore the Okavango Delta's calm waterways in a traditional mokoro

Mix luxury with adventure at cosy camps in remote locations

Experience some of the best water-based game viewing in the Southern African region 

Enjoy a romantic night in a star-bed below an infinite galaxy of stars
3 romantic activities to do on your Botswana honeymoon
Take an early morning mokoro cruise along the waterways – two to a canoe!

Indulge in a horseback safari out in the wilderness

Enjoy a private bush dinner or couples' spa treatment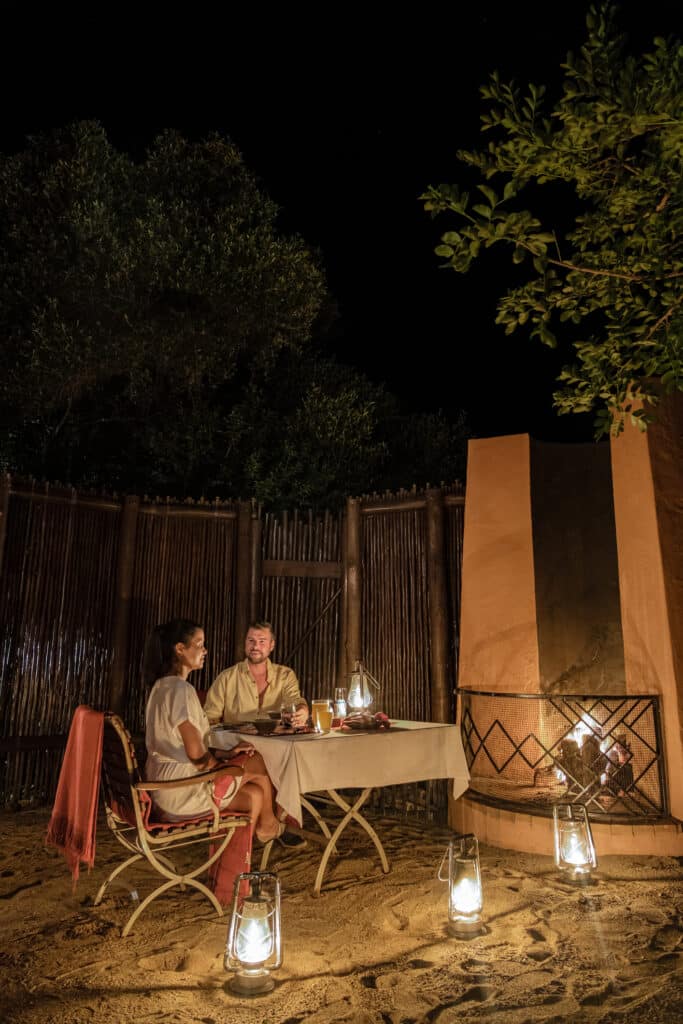 When's the best time to go on a Botswana honeymoon?
Botswana offers superb safari experiences year-round. This is thanks to its mild climate and a plethora of wildlife in destinations like Moremi Game Reserve, Chobe National Park and the Okavango Delta.
If you'd prefer to go when it's a bit cooler, there's almost no rain and the malaria risk is at its lowest, head for the dry winter months of May to October. This will also be when the region's water sources are at their lowest, making for a higher concentration of animals and thus excellent game viewing.
Mozambique
Romantic comfort, great weather, warm waters and secluded beaches. These are just a few of the reasons you'll want to consider Mozambique for your Africa honeymoon. More specifically, you'll want to head for the Quirimbas Archipelago, a scattering of coral reef islands in the Indian Ocean where the temperature doesn't drop a lot below 24°C (75°F) day or night.
A perfect choice for scuba divers and water sport lovers, much of the archipelago is protected as a marine park, but you don't have to get your toes wet to enjoy the region. A popular destination for sunset cruises in a traditional dhow sailboat and beach massages, accommodation is scattered along the islands in the form of tasteful lodges, often only one per island.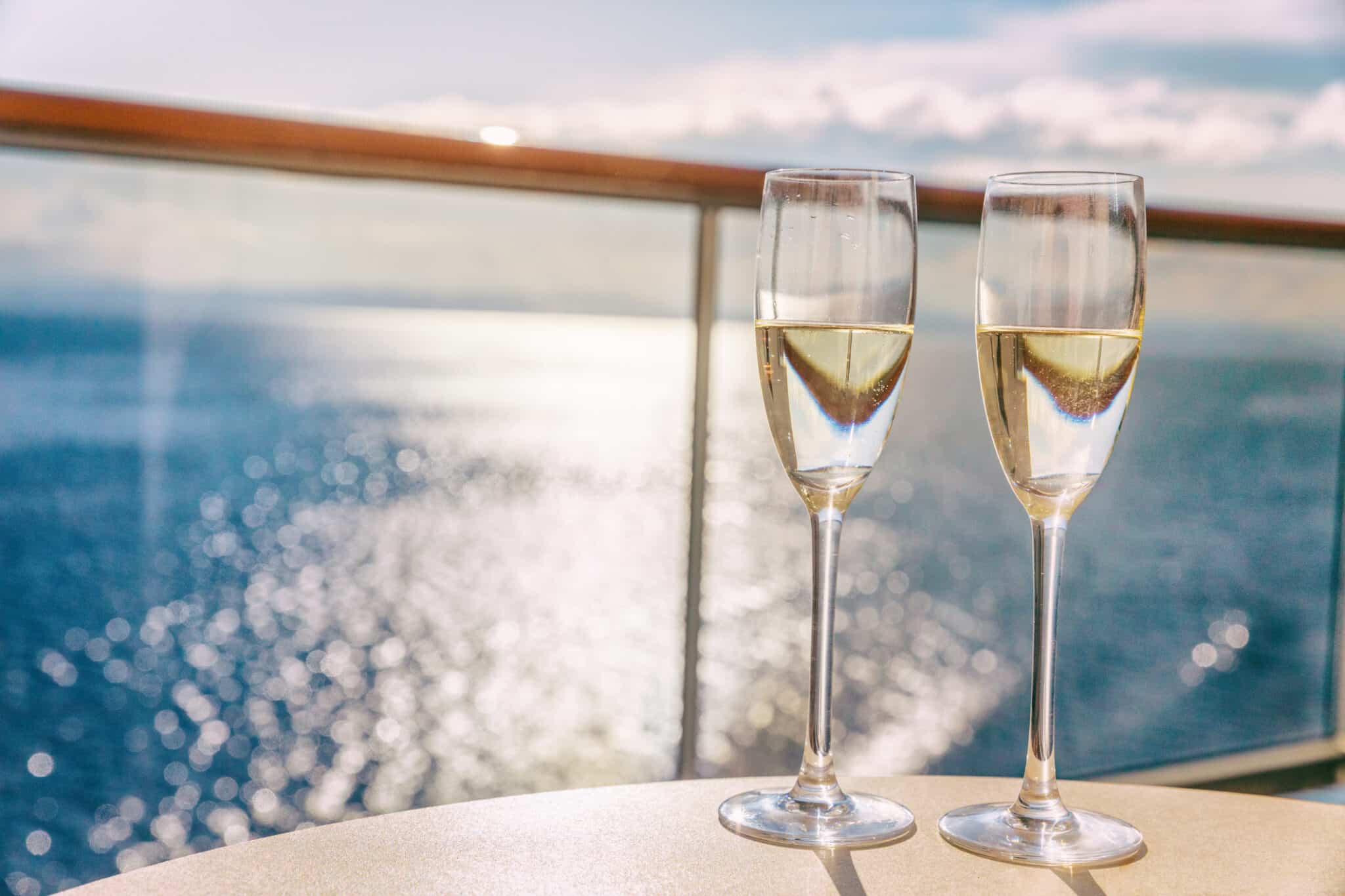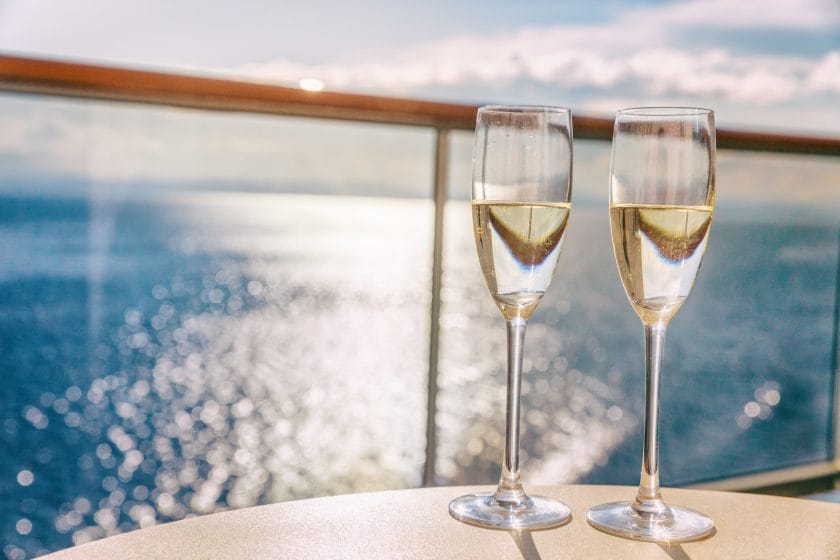 3 reasons to choose Mozambique for your Africa honeymoon 
Perfect romantic retreats on small islands

Spectacular snorkelling and scuba conditions

Explore lush forests and get to see unique marine life
3 romantic activities to do on your Mozambique honeymoon
Catch the sunset from a traditional Dhow sailboat cruise

Spend a night under the stars in a secluded beach bed

Visit the Tunduru Botanical Gardens, the perfect spot for a honeymoon selfie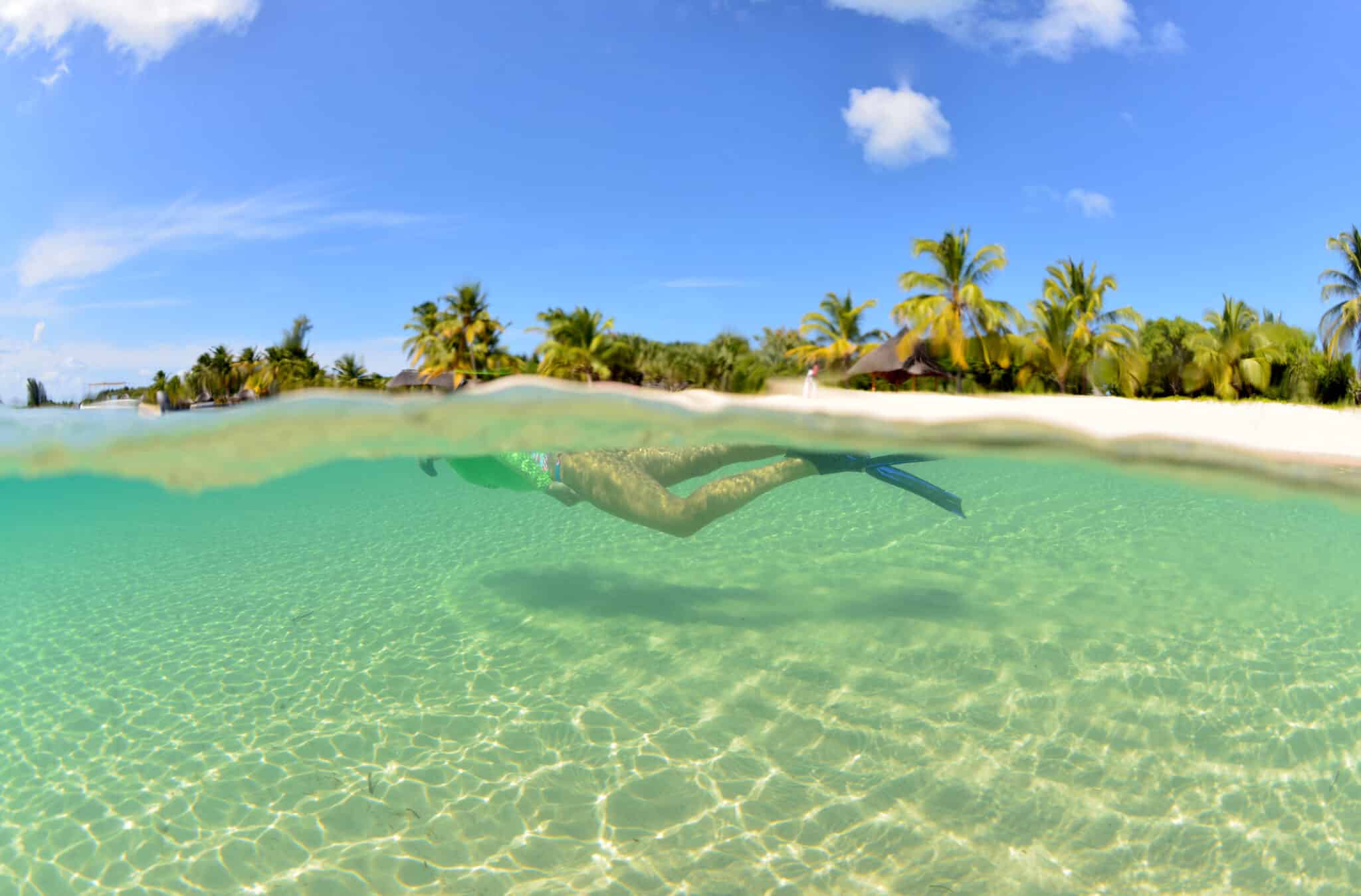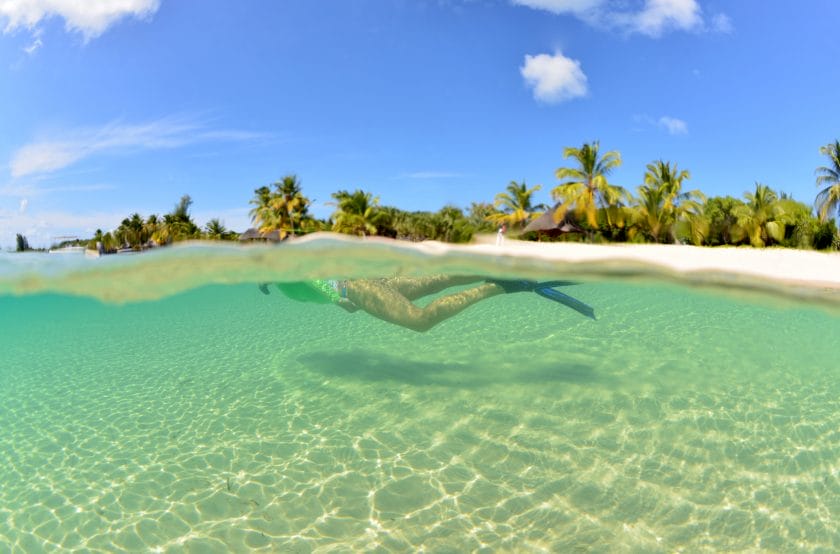 What's the best time to go on a Mozambique honeymoon?
Head out in the drier months between May and September and avoid the showers of January and February.
Victoria Falls
The Zambian name for Victoria Falls translates to 'The Smoke that Thunders' and with the mile wide Zambezi river tumbling into the abyss it's no surprise why. This destination is as famous for its adrenaline soaked activities like white-water rafting and bungee jumping as it is for its romantic sunset river cruises and helicopter flips.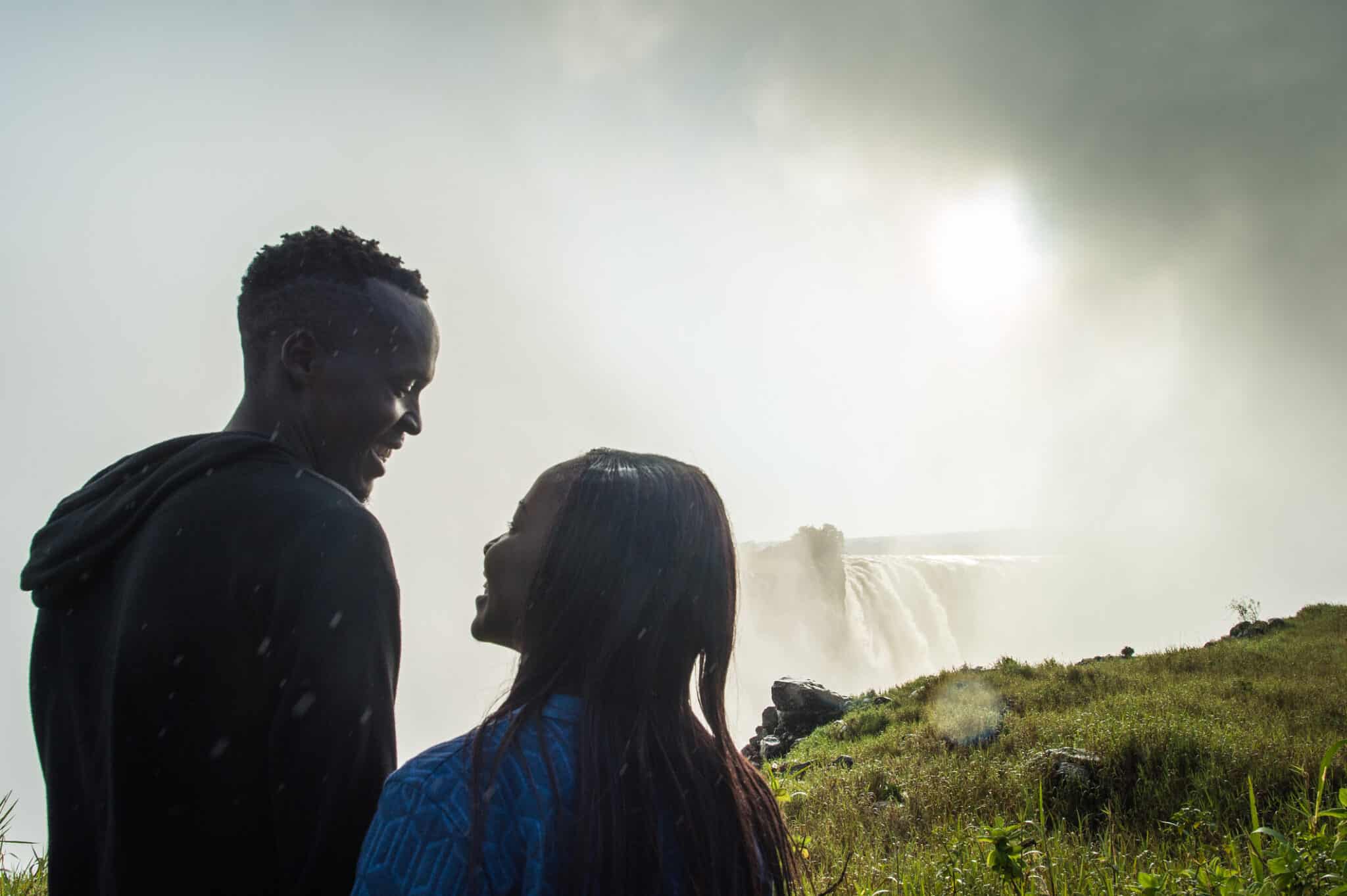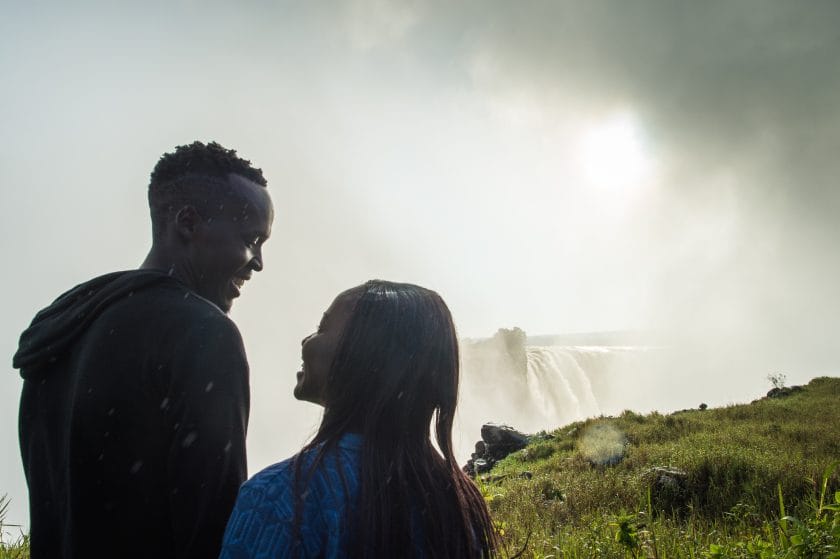 4 reasons to pick Victoria Falls for your Africa honeymoon
Witness the world's biggest waterfall, an unforgettable experience

Enjoy a romantic helicopter flip over the falls

Stay at secluded riverside lodges on the Zambian side of Vic Falls

Experience a picnic lunch on tranquil Livingstone Island
3 romantic activities to do on your Victoria Falls honeymoon
Indulge in a sunset cruise with game viewing along the river

Take a couples canoe trip along the upper Zambezi

Experience a Lunar Rainbow at the falls at full moon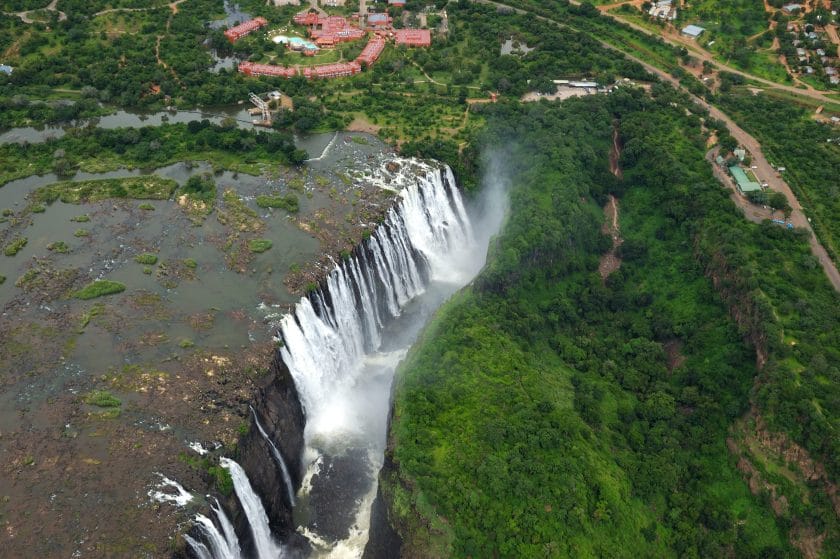 When's the best time to go on a Victoria Falls honeymoon?
Experiencing Victoria Falls as an Africa honeymoon destination all depends on what you're after. The falls are in full flow from about March to July and this is when you'll get the most jaw dropping views. From about September to December the flow is much lighter, perfect for activities like white-water rafting and swimming in Devil's Pool.
The best time to combine a safari with a visit to the falls is between June and October, when game viewing is at its finest in easy to reach destinations like Zambia, Zimbabwe, South Africa and Botswana.
Zimbabwe
While Victoria Falls might seem the obvious choice for an Africa honeymoon in Zimbabwe, the country also offers excellent opportunities to spot big game and is home to countless safari destinations.
Zimbabwe is home to the world's largest manmade lake, Lake Kariba, its shores dotted with a smattering of safari lodges offering both land and water-based game viewing, walking safaris and local community interaction.This spotless landscape of savannah, open water and far flung mountains makes for some of the continent's best sunset views.
Looking for a more traditional safari experience on your Africa honeymoon? Look no further than the rugged and gorgeous Mana Pools National Park which draws animals like elephant, lion, buffalo, leopard and rare wild dog with its plentiful waters.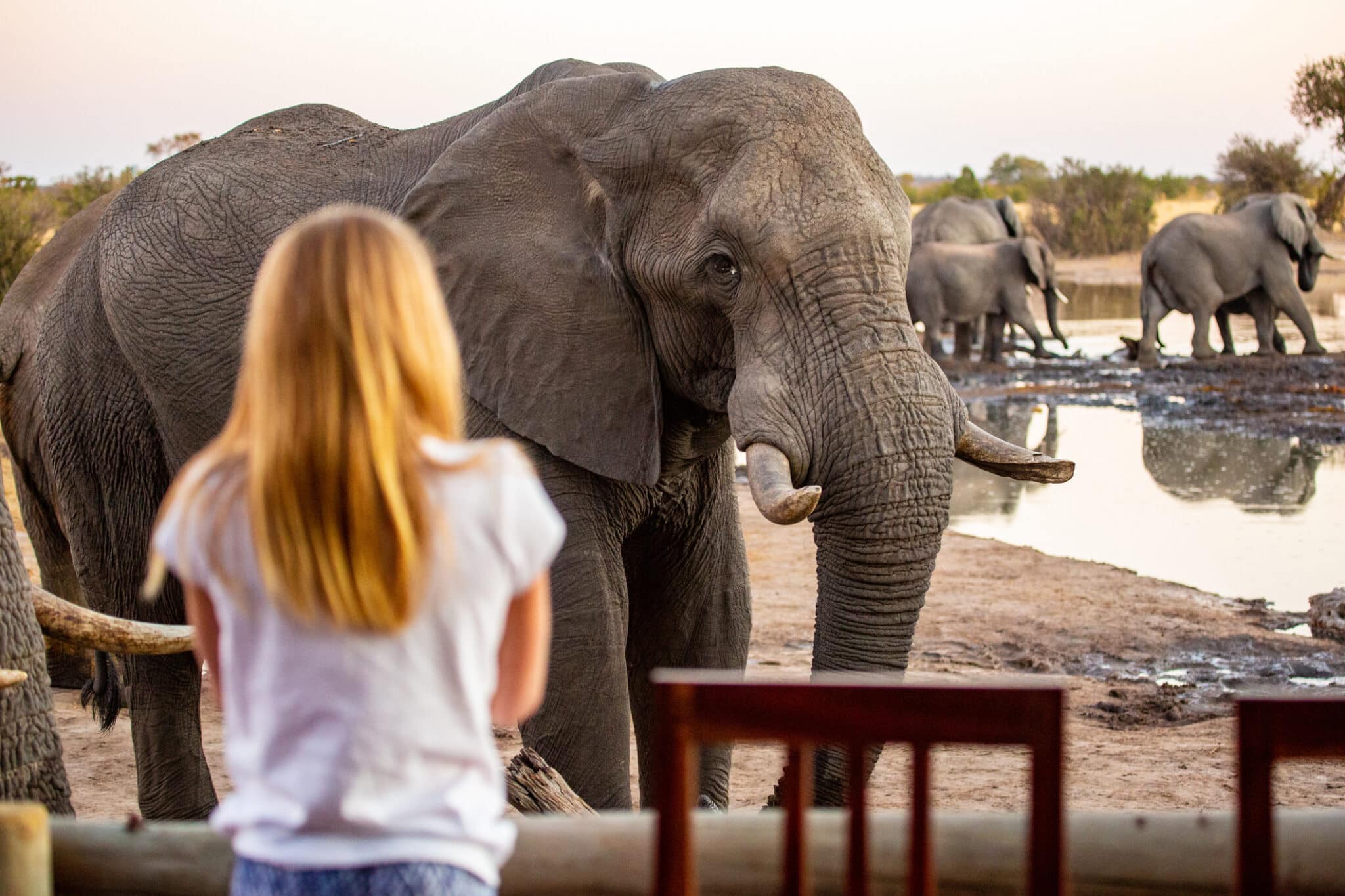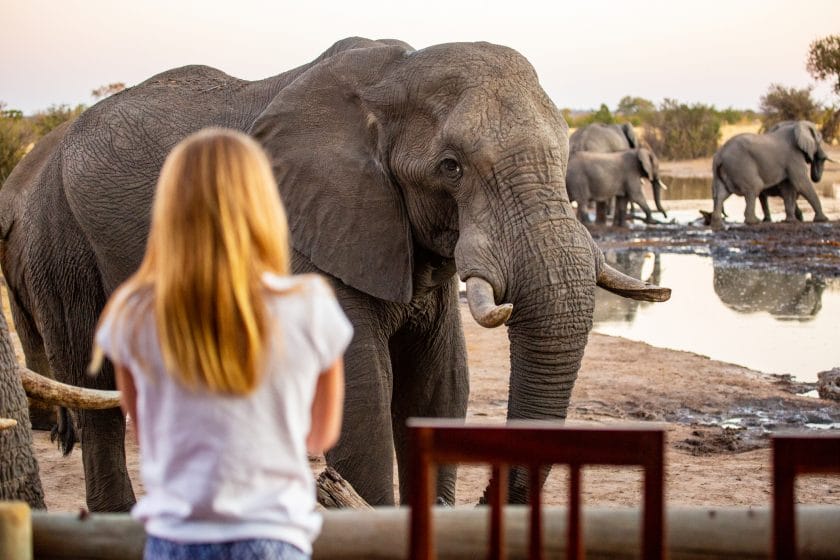 4 reasons to pick Zimbabwe for your Africa honeymoon
Experience candle-lit dinners on the shores of Lake Kariba

Combine Victoria Falls with a safari easily

Private and exclusive camps in Mana Pools

Enjoy game viewing with some of the best safari guides in Africa   
3 romantic activities to do on your Zimbabwe honeymoon
Explore the botanical garden at La Rochelle Country House and Spa

Enjoy a private dinner for two alongside Mana Pool

Indulge with a spot of high tea at the Victoria Falls Hotel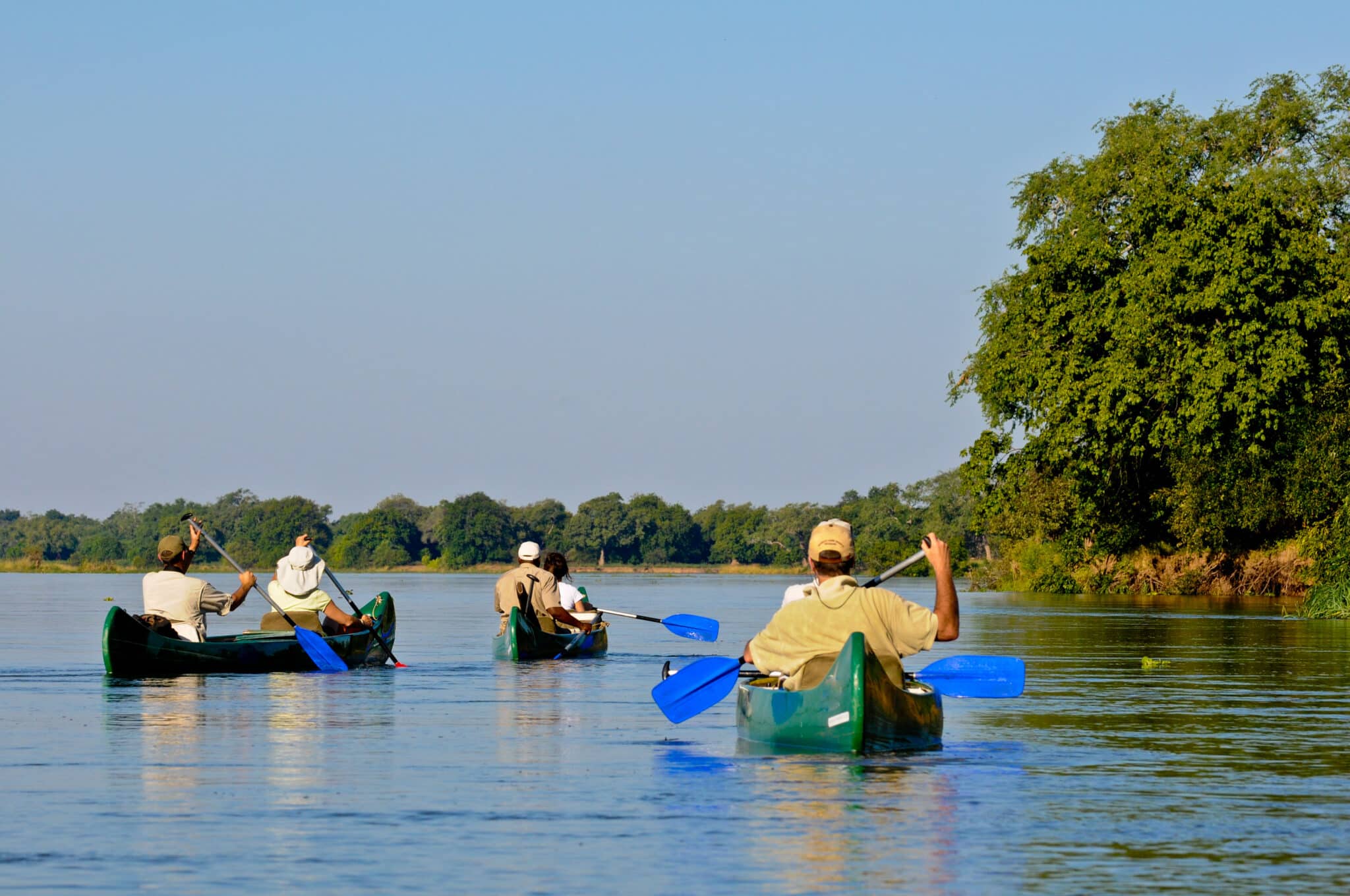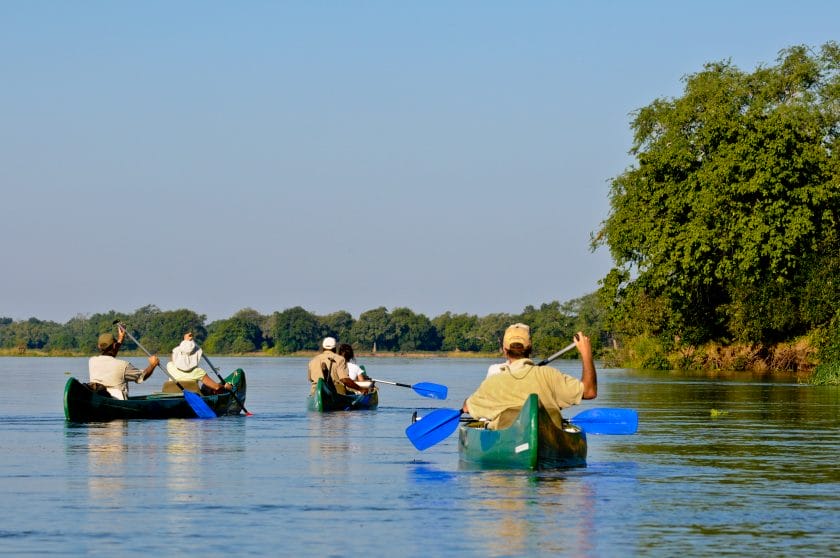 When's the best time to go on a Zimbabwe honeymoon?
Visit during the May to October dry season to skip heavy rains and mosquitoes. Conditions are coolest and driest from June to the end of August. September and October are both very hot and dry months, but make for truly breathtaking game viewing.
South Africa
The Rainbow Nation offers a diverse set of destinations – everything from vineyards to savannahs and semi-deserts. It's this sprawling choice that makes South Africa one of the best destinations for an Africa honeymoon.
Cape Town's unmissable Cape Winelands offer sumptuous cuisine, wine, cheese and chocolate tastings. You can't go wrong with a stay in beautiful Franschhoek, a quaint town ringed by rocky peaks and well-reputed to be the culinary capital of South Africa.
Head north to the Kruger National Park for unmissable game drives and safari experiences. We suggest staying in the private game reserves for conservation areas that boast superlative safari lodges and best-in-class service. Lap up the luxury while you experience Africa's best Big 5 sightings, guided walks and spot-lit night drives. Can't get enough of the night? Why not spend one under the star-filled African skies in a secluded star-bed.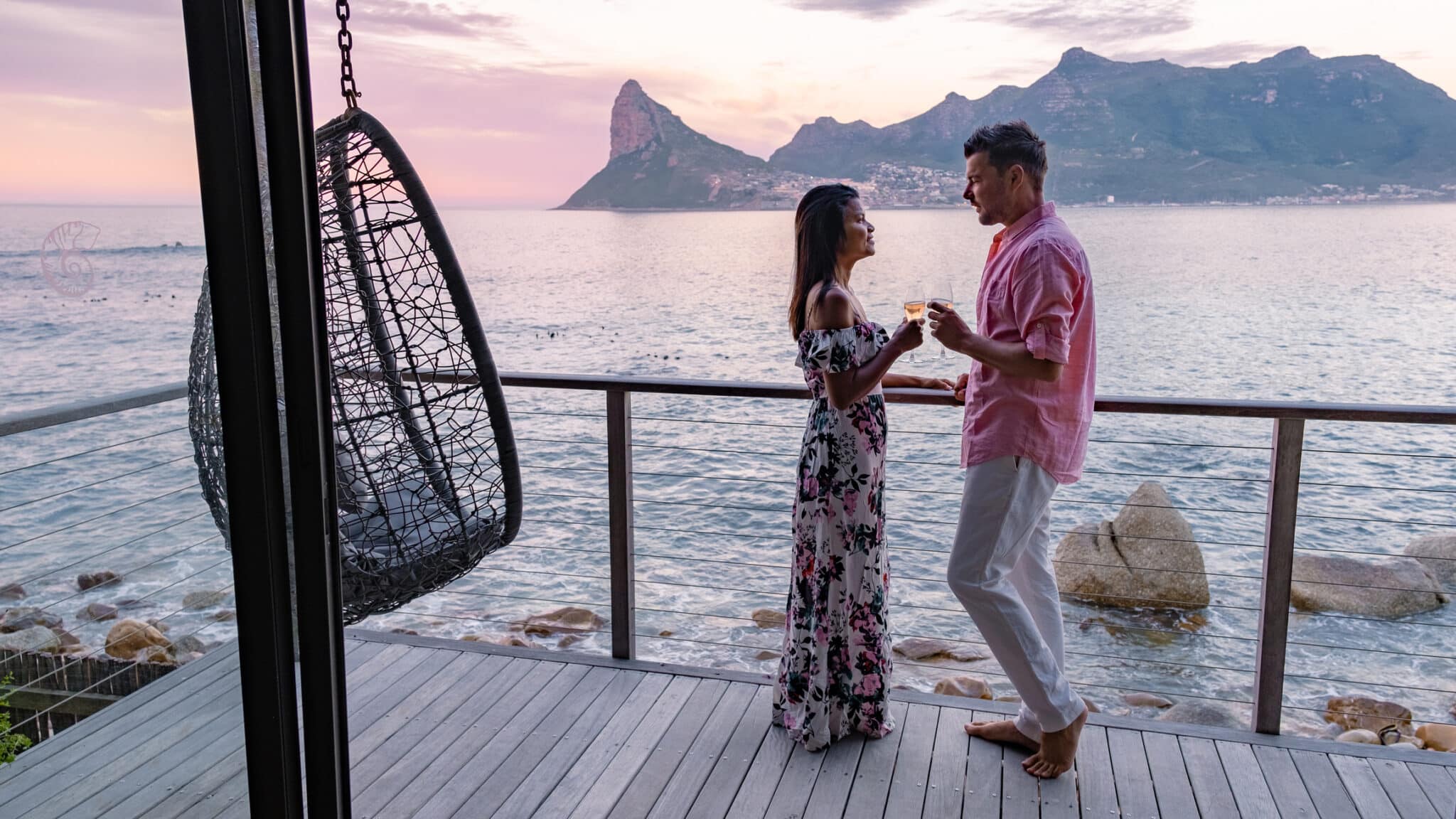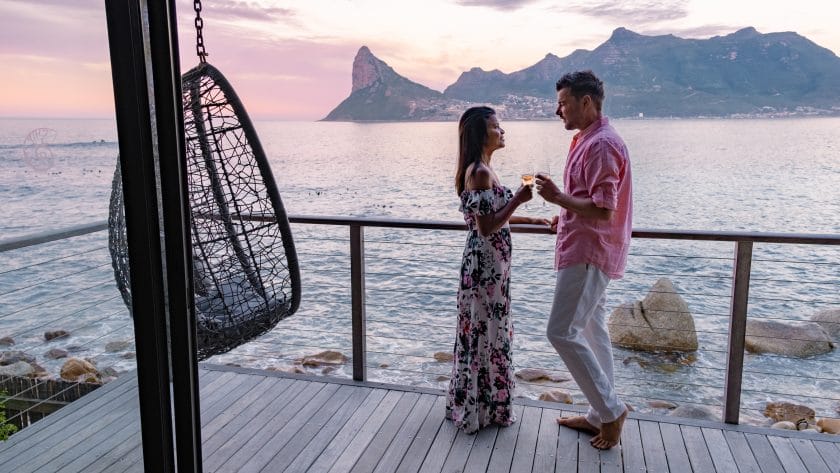 4 reasons to choose South Africa for your Africa honeymoon
Enjoy exquisite cuisine and top notch amenities in Cape Town, the Winelands and Kruger's private game reserves

Thanks to a solid tourism infrastructure it's easy to move around

Experience the best Big 5 game viewing in all of Africa

You won't find better value for money
3 romantic activities to do on your South Africa honeymoon
Picnic for two at the Kirstenbosch Botanical Gardens

Go on a sunset boat cruise from the V&A Waterfront

Enjoy a champagne bushveld picnic in the Magaliesberg Mountains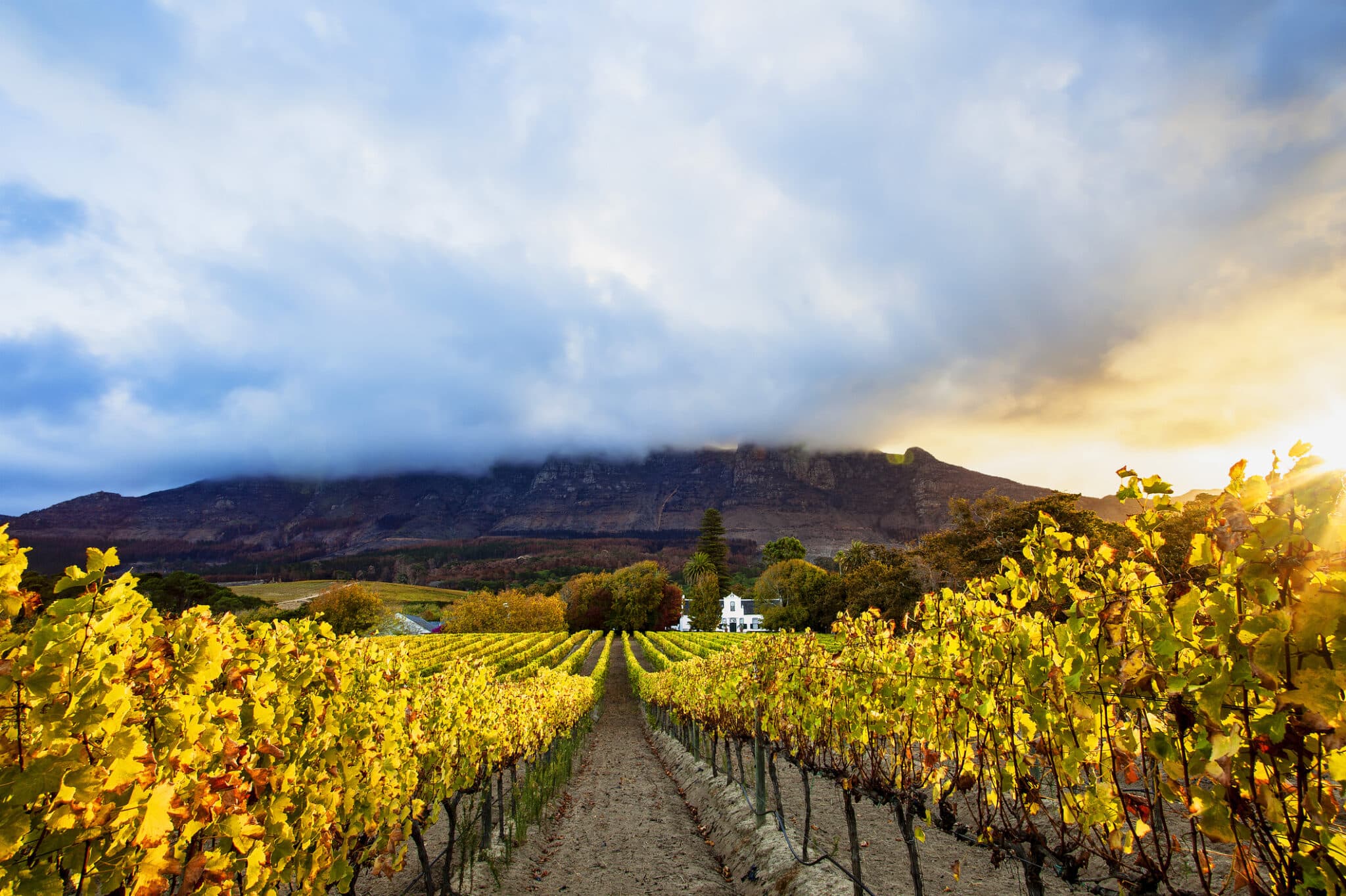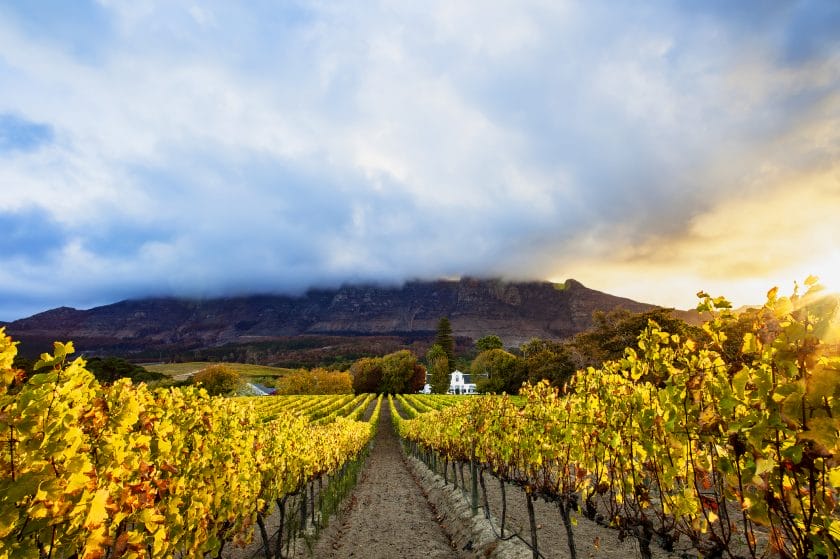 When's the best time to go on a South Africa honeymoon?
Safari destinations offer spectacular game viewing in the dry season between May and October. Cape Town and its surrounding Winelands experiences its highest rainfall from June to August.
Kruger's malaria risk is at its lowest during the dry season between May and October, while South Africa's malaria-free safari destinations like Madikwe game reserve and the Eastern Cape's destinations offer excellent game viewing year-round.
Kenya
Kenya's Masai Mara is a region of sunlit savannahs, thundering herds of plains game and home to the red-cloaked Maasai people. It's not hard to see why it served as inspiration for the cinema classic 'Out of Africa'.
Experience it for yourself at Angama Mara, a stylish safari lodge built right where the film was shot. The lodge is perfectly situated for the Wildebeest Migration, specifically its most dramatic section of the river crossings.
We'd also suggest a stay in the Mara's private conservancies that neighbour the national reserve. Owned by the local Maasai, these conservancies are leased to safari operators in return for compensation in the form of money, healthcare and educational programmes and grazing and livestock management.
This means your Kenyan honeymoon has a positive and direct impact on community development and wildlife conservation. These exclusive-use areas provide considerate service at secluded camps and a calmer safari experience away from the national reserve which can get quite crowded and busy during the Wildebeest Migration.
Morning and afternoon game drives are a great way to see the Masai Mara's wildlife, but quite a few lodges offer hot-air balloon safaris too and also the opportunity to interact with local Maasai communities.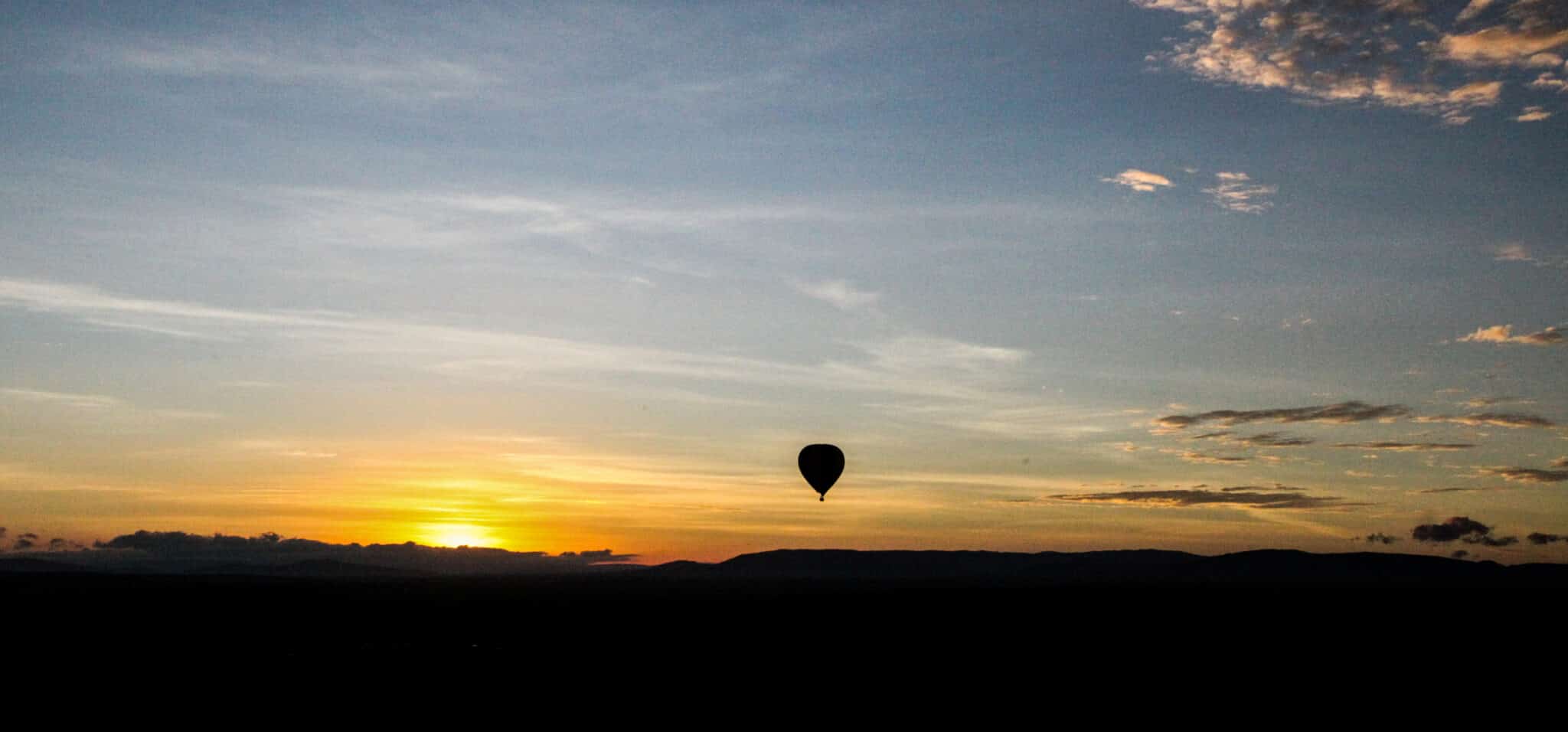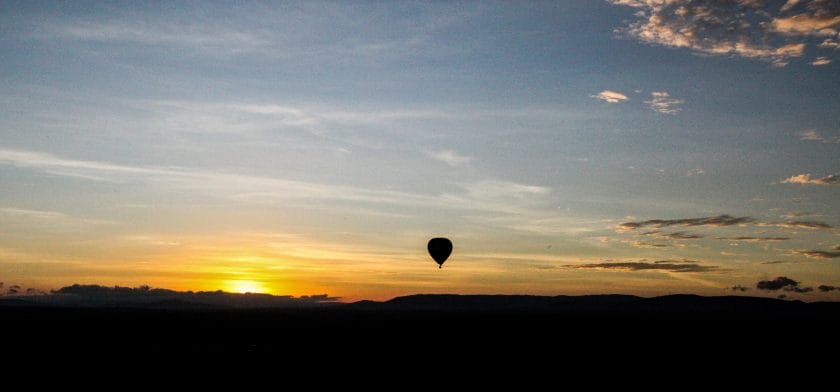 6 reasons to pick Kenya for your Africa honeymoon
Stay at opulent and intimate camps in exclusive-use areas

See the Great Wildebeest Migration – a bucket-list experience

Enjoy a hot-air balloon safari at sunrise, complete with champagne breakfast

Experience spectacular game viewing, especially cheetah, leopard and lion

Have a romantic picnic for two on the crest of the 'Out of Africa' hill

Stay at the unique Giraffe Manor in Nairobi
3 romantic activities to do on your Kenya honeymoon
Go horse riding at Sabuk Lodge on the Laikipia Plateau

Indulge in a bush dinner for two with views of the snow-capped Mount Kilimanjaro

Go for a sunset stroll on Diani Beach, widely recognised as one of the world's most beautiful beaches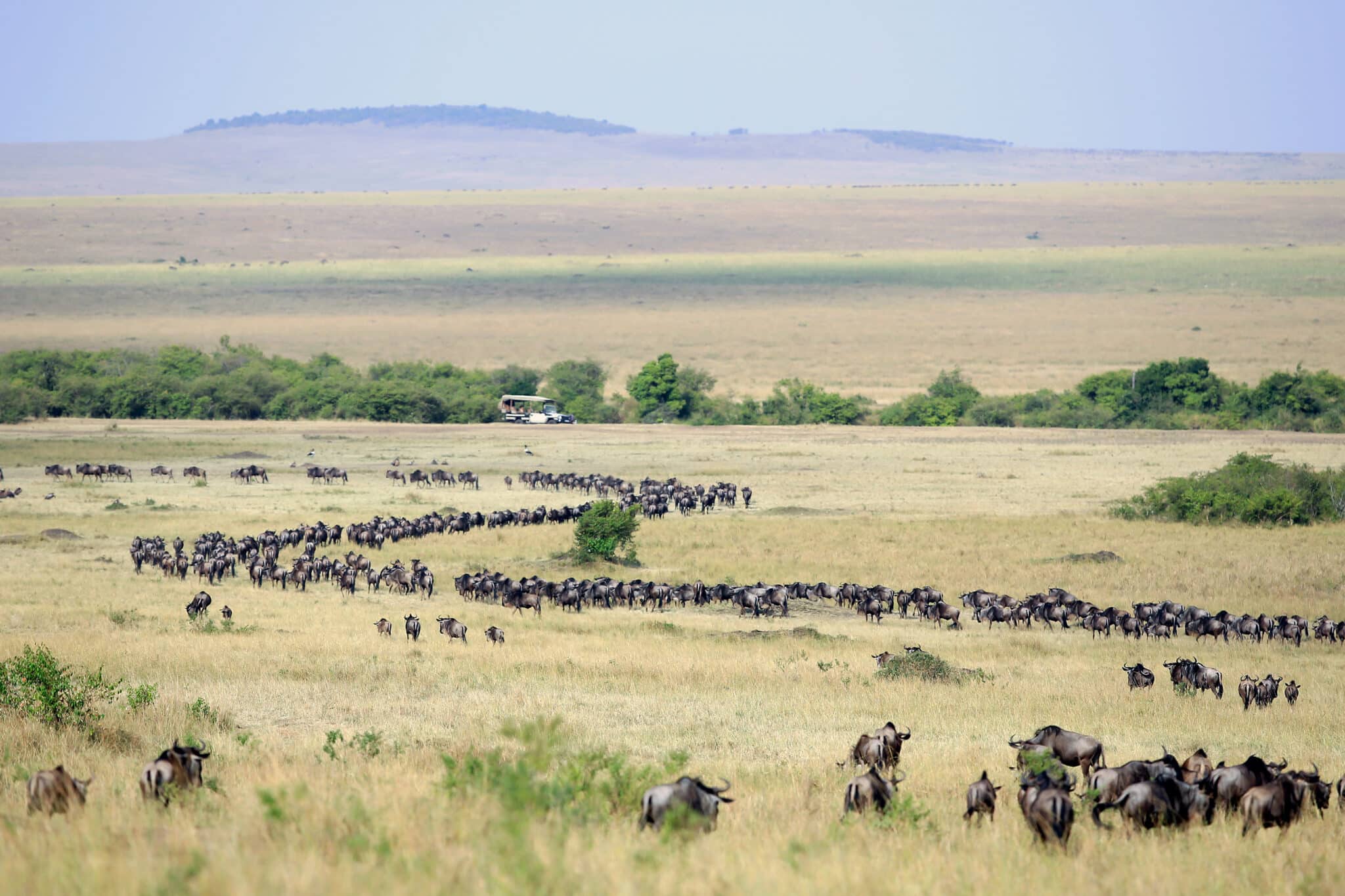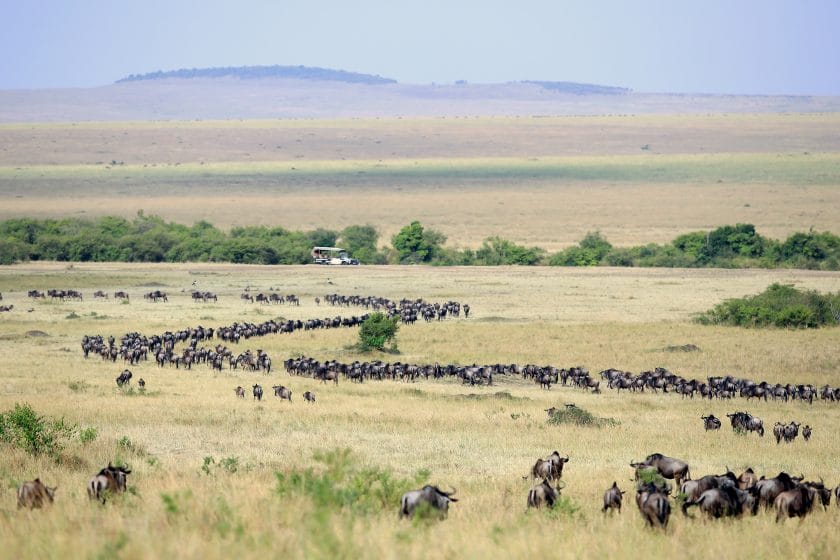 When's the best time to go on a Kenya honeymoon?
A generally agreeable climate and incredible year-round game viewing make Kenya a place you can visit most times of year. That said, we would suggest skipping the rainy months of April and May. 
If it's the Great Wildebeest Migration you're after, the herds usually cross the Masai Mara from the neighbouring Serengeti from late July and stick around until November.
Mauritius
Probably best described as the Indian Ocean's tropical playground, Mauritius is ringed by coral reefs, white sand beaches and clear, calm and warm water. It's been a classic honeymoon choice for South Africans for a number of years.
Top notch holiday resorts are littered along Mauritius's coastline, providing gigantic swimming pools, countless water sports and sun loungers just a stone's throw from the ocean. Expect excellent service and brilliant facilities that cater to all tastes – a Mauritius honeymoon is stress-free with every convenience within easy reach.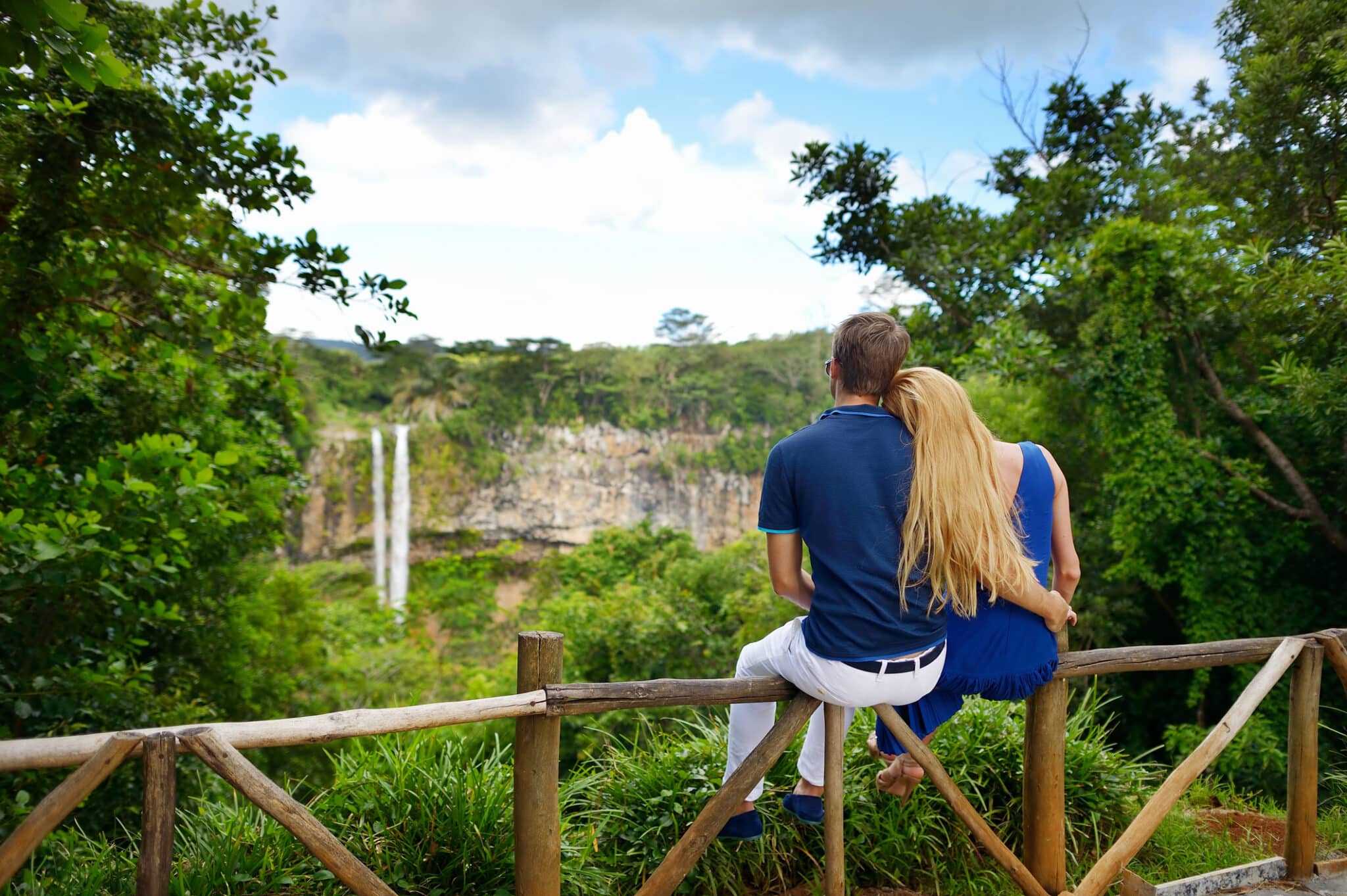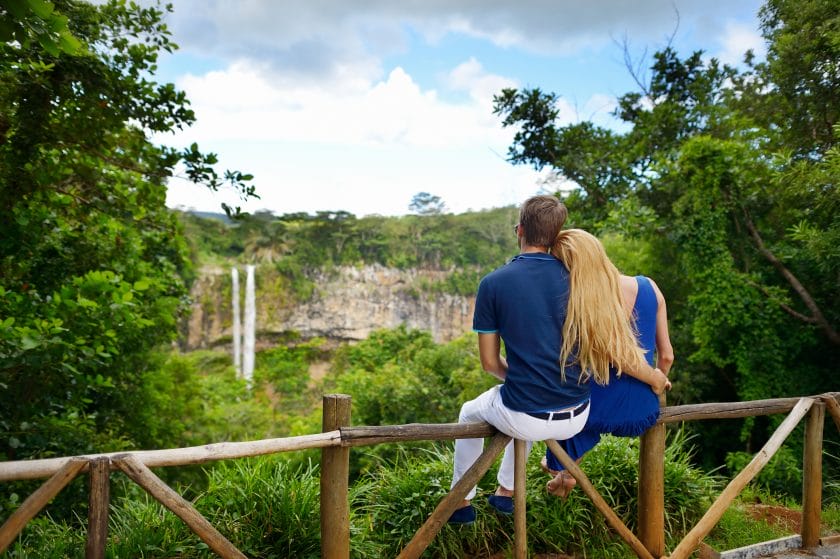 4 reasons to choose Mauritius for an Africa honeymoon
Undisturbed coves and private beaches with luxury villas

Combine easily with a safari in Southern Africa

Experience water sports like windsurfing, snorkelling, parasailing and water skiing 

Stay at world-class Africa honeymoon resorts dotted along the coastline
3 romantic activities to do on your Mauritius honeymoon
Go swimming with dolphins at Tamarin Bay

Enjoy a sunset catamaran cruise

Witness the underwater waterfall on a helicopter flip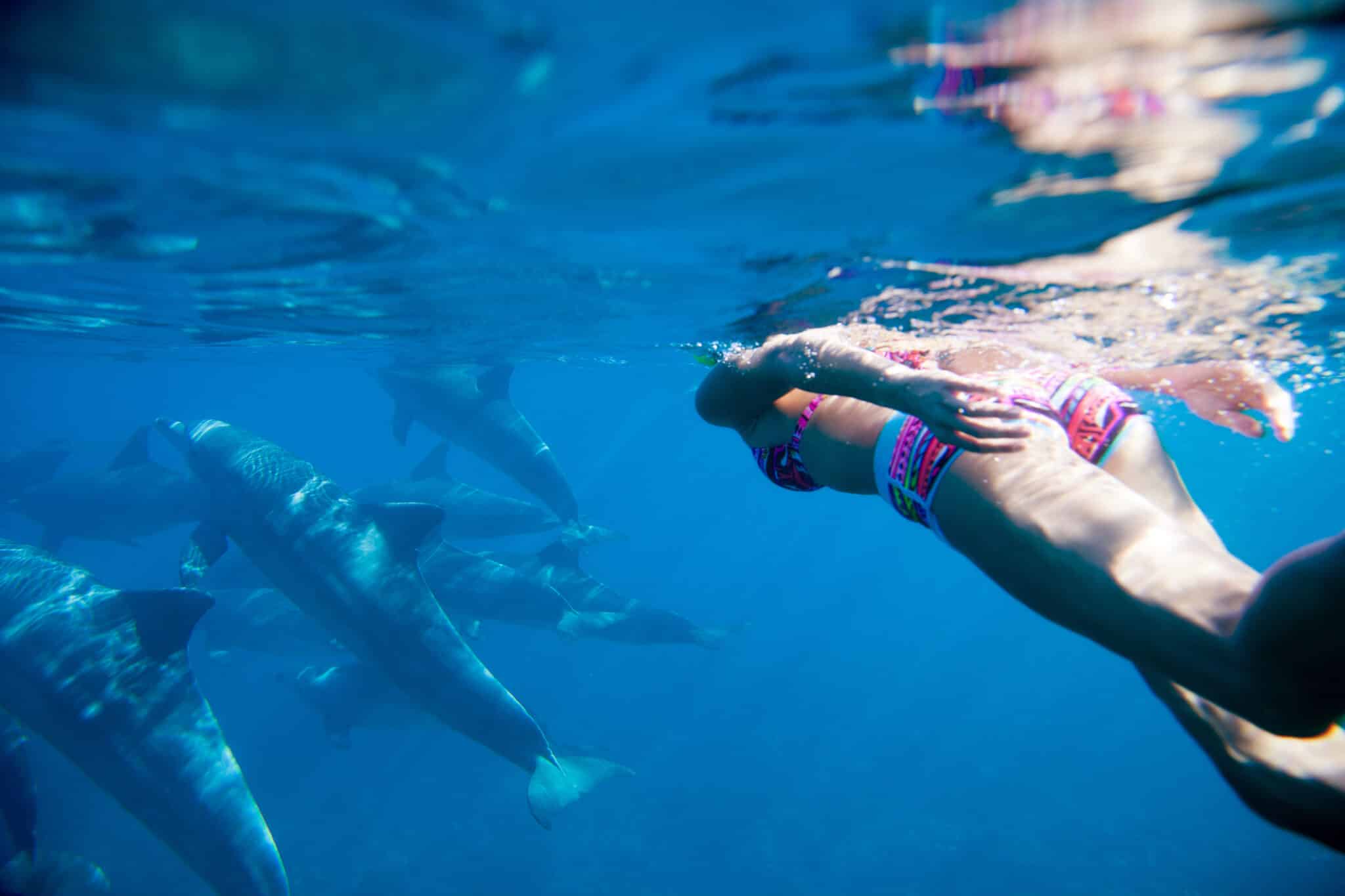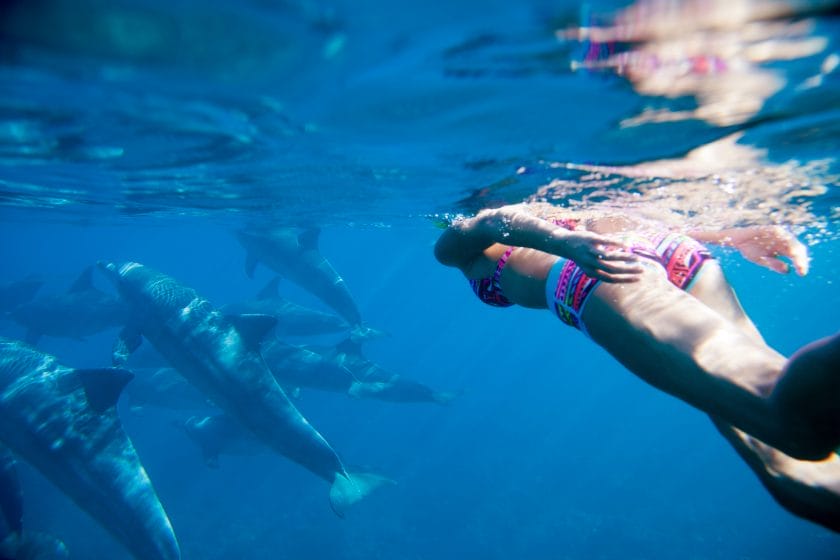 When's the best time to go on a Mauritius honeymoon?
This idyllic island enjoys a tropical climate with year-round warm weather, but the best months are between May and November when conditions are cool, dry and sunny. During the summer months (December to April) days can get quite hot and humid.