Custom designed Walking safaris in Namibia
Describe your dream trip
We'll source the best value for you
Book when you're ready
Help Me Plan
Namibia is a magical country to explore and what better way to do so than by foot?
With vast and mesmerising landscapes and undulating scenery, one can pretty much walk wherever you so choose. Namibia is generally not characterised by dedicated walking trails, so exploration with a trained guide is truly an exciting propsect.
Popular Walking safaris in Namibia
These popular itineraries can be customised to match your budget and travel dates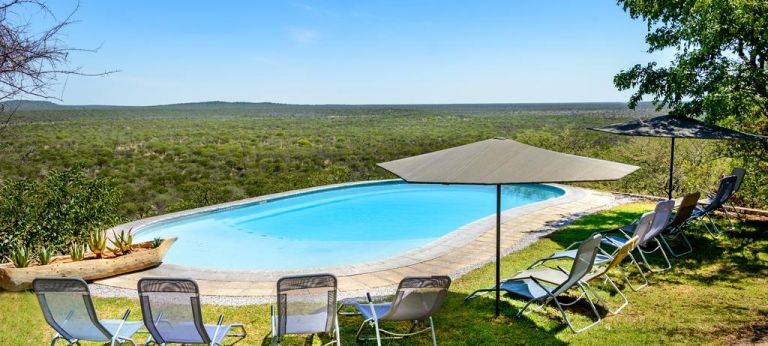 Explore Namibia like never before
More on Walking safaris in Namibia
Introduction
Namibia's appeal lies in its variety. From the amazing Fish River Canyon, to the Skeleton Coast and and Namib Desert - it's a country with mass appeal. On some of the walking safaris, you can come face-to-face with Namibia's famous dunes or Damaraland. Your journey largely depends on what you want to experience.
Birding is surprisingly good, with excellent game viewing like cheetah, Bat eared fox, oryx, springbok and ostrich.
Know before you go
​Be prepared for a lot of dust and sand.
Expect long driving distances (Namibia is twice the size of Germany).
Plan your trip to avoid unnecessary travelling.
Use or rent a 4x4 vehicle.
Expect extreme weather, it can get very hot during the day and cold at night.
Most of Namibia's water is pumped from boreholes and is fine for human consumption, if you do want to use bottled water then opt for bigger (reusable) bottles because a lot of the remote areas in Namibia don't see a garbage as often.
You can use the Namibian Dollar and South African Rand interchangeably.
Mobile telephone network coverage is actually good.
Namibia is a family-friendly destination.
Namibia is the world's second least populated country.
Prepare to take a lot of photos.
Fill up on petrol when you get the chance.
Know the major national routes.
Look out for animals.
Take a physical map with.
When driving, keep your headlights on even during the day.
Close farm gates behind you when passing through.
When to go
Namibia can be visited throughout the year, because the climate is generally dry and pleasant. Namibia only receives a fraction of the rain experienced by countries further east. Viewing wildlife in all parks, especially Etosha is best in the dry season from June to October.
What to pack
First-aid kit and medicine
Insect repellent
Flashlight and batteries
GPS and a good map
Electrical adapter
Camera, tripod and binoculars
E-reader with built-in light
Small backpack
Weather and Climate
Partially covered by the Namib Desert, one of the world's driest deserts, Namibia's climate is generally very dry and pleasant. Between December and March, some days will be humid and rain may follow, often in localised, afternoon thunderstorms. These are more common in the centre and east of the country, and more unusual in the desert.
April and especially May are great months in Namibia. Increasingly dry, with a real freshness in the air, and much greenery in the landscape; at this time the air is clear and largely free from dust.
From June to August Namibia cools down and dries out more; nights can become cold, dropping below freezing in some desert areas. As the landscape dries so the game in the north of the country gravitates more to waterholes, and is more easily seen by visitors. By September and October it warms up again; game-viewing in most areas is at its best, although there's often a lot of dust around and the vegetation has lost its vibrancy.
November is a highly variable month. Sometimes the hot, dry weather will continue, at other times the sky will fill with clouds and threaten to rain – but if you're lucky enough to witness the first rains of the season, you'll never forget the drama.
Safari / Holiday Styles
A walking safari with a lot of game viewing.
Where to stay
The Fort, Onguma
Wolwedans Dune Camp, NamibRand Nature Reserve
&Beyond Sossusvlei Desert Lodge
Mushara Outpost
Doro !Nawas
Little Ongava, Etosha National Park
Little Kuala, Sossusvei
Boulders Safari Camp, NamibRand Nature Reserve
Sossusvlei Desert Lodge
Hoanib Skeleton Coast, Skeleton Coast National Park
Our Recommended Accommodation
Frequently Asked Questions about Walking safaris in Namibia
When is the best time to visit Namibia?
June to October is the best time to visit Namibia - wildlife viewing in the dry season is the best in all national parks, especially in Etosha National Park. The newborn animals are also born in summer. go there.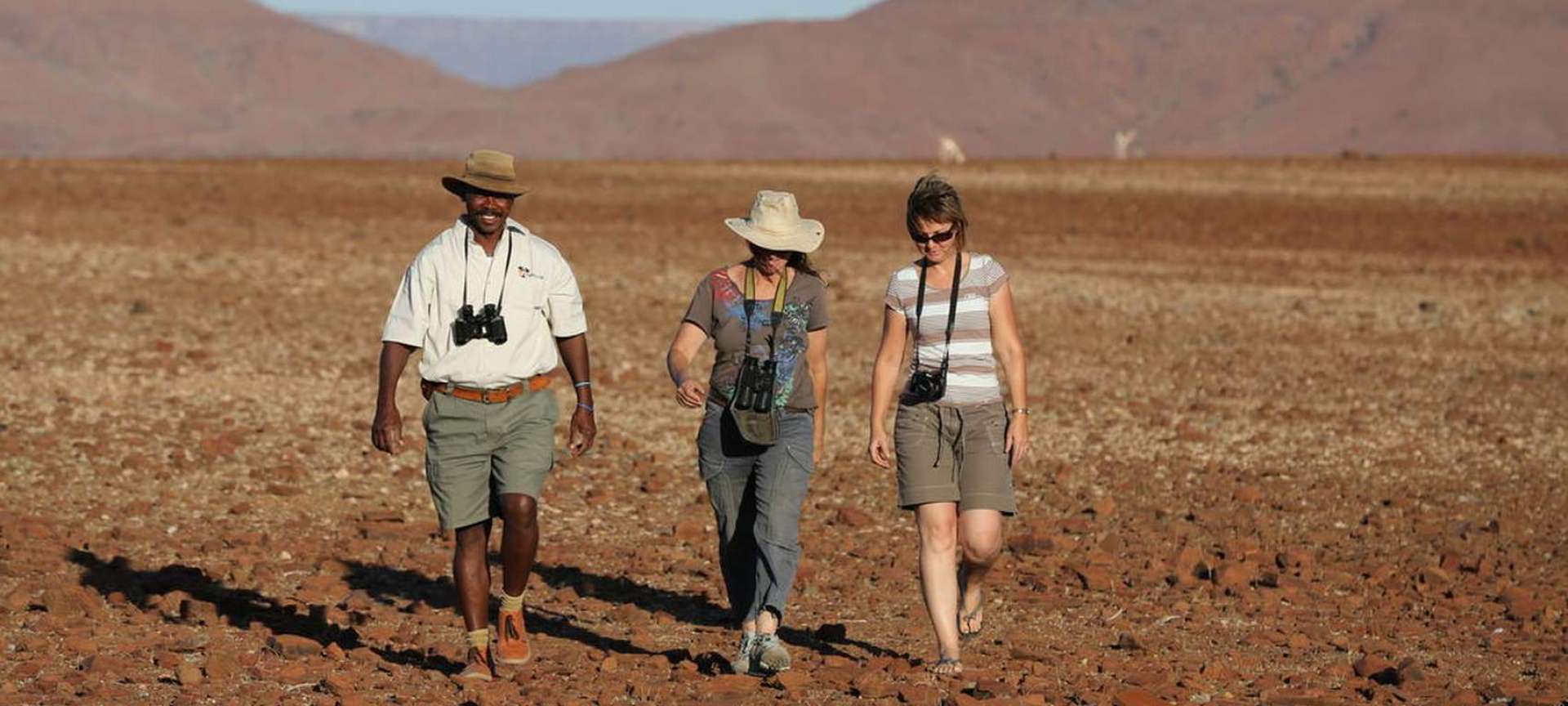 Reviews on our Walking safaris in Namibia
Since the beginning, agents and staff of Discover Africa already work in a professional way for me to plan the trip. Their quick responses to my questions help us a lot before departing from our place to the Africa continent. When we were…
YT
from Hong Kong
This was my first safari. I didn't expect to be so pampered. Everything was first class. We had everything provided for us before even asking. We had a dedicated team at our service. Megan was on call whenever we needed something and she…
Saada
from Nigeria
Tanya was an absolute delight to deal with. From the first phone call she was extremely polite, professional and very eager to facilitate my requests regarding our safari. Our 3 nights at the V & A Hotel were fabulous and Motswari Game…
Debbie
from Australia
Perfectly tailor-made tours that take all your wishes and requests into consideration. All my expectations were beyond fulfilled.
Henrik Wetterstrand
from Sweden
Living afar and trusting in an organisation with whom you have no previous knowledge can lead to feeling of mistrust and wondering whether what we have paid for actually exists. A little more proactive communication would have eased those…
Tony Russell
I just wanted to thank Discover Africa and Karl Svendsen - the safari was great - we saw many more animals than expected including cheetah, leopard, many lions and even a three-day old elephant calf. Additionally, we had our own hippo…
Margaret Dean