Botswana's Watery Wilderness Safari (6 days)
Botswana's Watery Wilderness Safari (6 days)
Explore the watery world of Botswana
On this journey, you'll be exploring two watery jewels in Botswana's crown. The famous Okavango Delta, a World Heritage Site and natural phenonemon, as well as the magnificent Chobe river. These life-giving bodies of water are the most visited sites in Africa and draw not only tourists, but scores of animals who call these liquid labyrinths home. Among the marshlands, lagoons and snaking rivers, the Big Five roam the surrounding plains, quietly stalking game, while hippos, crocs and elephants dot the waterlogged landscape.
Your trip includes stays at the Chobe Game Lodge, a cool stone palace that borders the Chobe National Park and offers expansive views over the river. Camp Okavango is nestled on the intimate Nxaragha Island. With year-round game viewing, this is a journey for all seasons.
AprLow
JunLow
JulPeak
AugPeak
SepPeak
OctPeak
NovLow
Costing tip: When comparing with other companies, remember most of them only show the low season rate. How pricing works >
What to Expect on This Safari
This popular itinerary can be customised to match your budget and travel dates by adding/removing a few days or selecting different lodges
Chobe River Front
Begin your Botswana adventure with a transfer from Kasane airport to the glamourous Chobe Game Lodge. Expect graceful high arches, quarry tiled floors and barrel vaulted ceilings that create an atmosphere of cool tranquillity in the remote wilderness.
Your daily activities will include an all-female led game drive into the famous Chobe National Park, a sunset boat cruise for some hippo-spotting and a special birding experience. You'll meet the Schalows turaco, barred owlet and white-browed coucal the local resident in the gardens, as well as rosythroated longclaw, western-banded snake-eagle and hooded vulture.
After enjoying the abundant wildlife in the park, you will settle at the lodge and enjoy panoramic views across the Chobe river on your private balcony. Choose to dine under the stars on the terrace, boma or riverfront deck.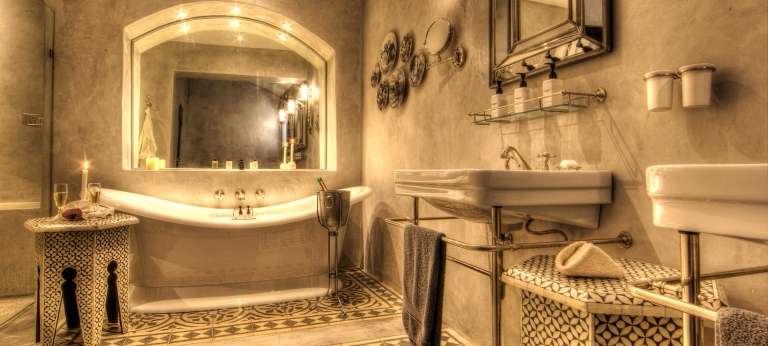 Okavango Delta
A short flight will take you to your next destination; Camp Okavango. Welcome to the watery paradise that is the Okavango Delta.
With its open air design and elevated position, the new Camp Okavango is an eco-sensitive lodge which captures the very essence of the Okavango Delta. Mystical views over the delta from an open-air, private deck are unforgettable.
Your next two full days will be spent exploring the delta from the comfort of a mokoro (traditional dug-out canoe), numerous boat cruises with professional guides and the opportunity to fish in the bountiful waters. A bush walk is also available for those who want to get a little closer to nature.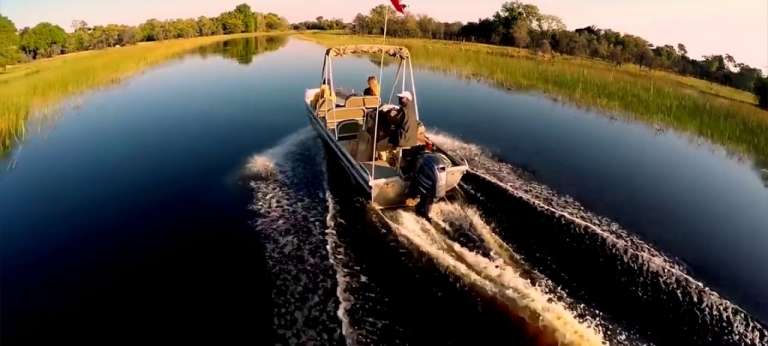 Departure
Enjoy one final activity on the Okavango Delta before your departure by flight back to Maun airport.
We're sure this magical adventure will stay with you forever. We hope to see you back soon.