Custom designed Walking safaris in Kenya
Describe your dream trip
We'll source the best value for you
Book when you're ready
Help Me Plan
Kenya is one of the most renowned safari destinations to visit in Africa. Immerse yourself in nature on a guided walking safari.
This fascinating country is also home to one of the most incredible views on the planet, with Mount Kilimanjaro casting a vigilant eye over the untouched land. On your luxury Kenyan safari, you can stay in the most intimate and luxurious safari camps and lodges, witness the popular wildebeest migration through Masai Mara, or watch as predators hunt unsuspecting prey.
Popular Walking safaris in Kenya
These popular itineraries can be customised to match your budget and travel dates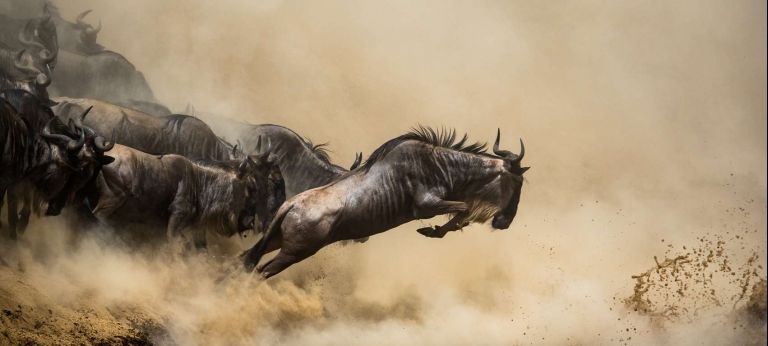 Experience the best of Africa, from the Okavango Delta – one of Africa's Seven Natural Wonders – to the endangered mountain gorillas and East Africa's Great Migration
More on Walking safaris in Kenya
Introduction
Kenya's wildlife and diverse natural beauty are strong drawcards for visitors to the country. For those that really enjoy getting immersed in nature without the distraction of a vehicle (for example), then a walking safari may just be the ideal experience to see wildlife from new perspectives.
Know before you go
Although you will most likely be surrounded by different wild animals during the walking safari, the tours are safe. Always follow instructions from your guide about safety and safari etiquette to minimise any potential issues. Additionally, drink plenty of water, use insect repellents and be sure to pack both over-the-counter and prescription medications.
When to go
​The best time to visit Kenya will depend on what you aim to see and do during your visit. The best time to visit for the great wildebeest migration is from July to October, or in the hotter summer months. Try and avoid the rains from March to May.
What to pack
Soft-sided travel bags
Camera equipment
Type-G electrical adapters
Binoculars
Mosquito repellent
Sunscreen and sunglasses
Small backpack
Drinking water and light snacks
Flashlight and a headlamp if camping
First-aid kit and medication
Light, neutral coloured clothing
Walking shoes
Weather and Climate
Luxury walking safaris run throughout the year, but it's important to note that the heavy rains from March to around May can make your inland trip more challenging. On the flip side, the prices are usually lower during this period and the lush landscapes and stormy skies can be very dramatic. However, from July to October you can witness the great migration. In general, wildlife can be seen throughout the year with December boasting 10 hours of sunshine per day.
Safari / Holiday Styles
​A safari style holiday which will includes a good measure of walking. The safari will be spent exploring the wildlife with an experienced ranger to guide you.
Where to stay
Cottars 1920s (Private Masai Mara Conservancy)
Sasaab (Samburu Plains)
Mara Plains Camp (Private Masai Mara Conservancy)
Mahali Mzuri (Private Masai Mara Conservancy)
Kichwe Tembo Bateleur Camp (Masai Mara)
Ol Donyo Lodge (Chyulu Hills)
Naibor Camp (Masai Mara)
Elsa's Kopje (Meru National Park)
Campi Ya Kanzi (Chyulu Hills)
Porini Rhino Camp (Mount Kenya)
Elephant Pepper Camp (Private Masai Mara Conservancy)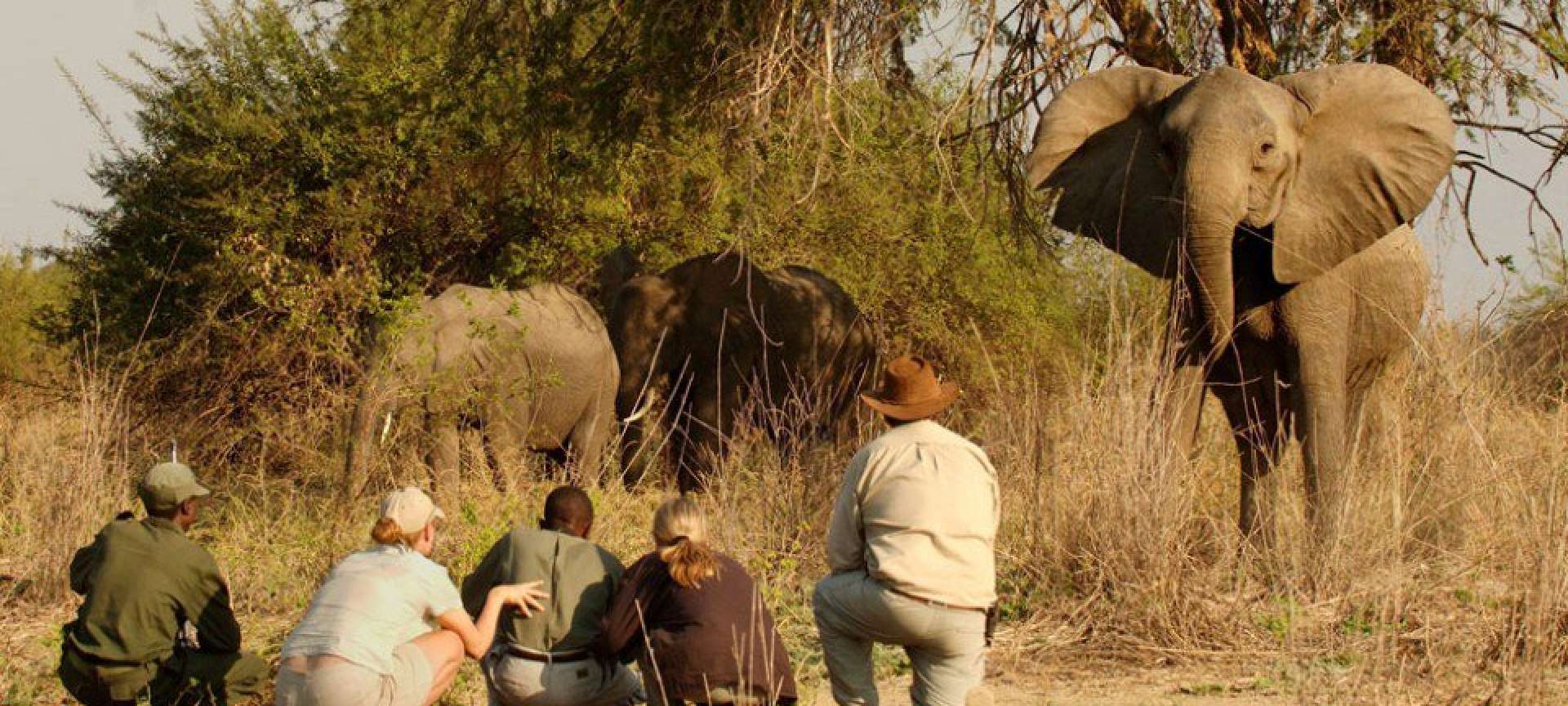 Reviews on our Walking safaris in Kenya
This was my first safari. I didn't expect to be so pampered. Everything was first class. We had everything provided for us before even asking. We had a dedicated team at our service. Megan was on call whenever we needed something and she…
Saada
from Nigeria
Tanya was an absolute delight to deal with. From the first phone call she was extremely polite, professional and very eager to facilitate my requests regarding our safari. Our 3 nights at the V & A Hotel were fabulous and Motswari Game…
Debbie
from Australia
Perfectly tailor-made tours that take all your wishes and requests into consideration. All my expectations were beyond fulfilled.
Henrik Wetterstrand
from Sweden
Living afar and trusting in an organisation with whom you have no previous knowledge can lead to feeling of mistrust and wondering whether what we have paid for actually exists. A little more proactive communication would have eased those…
Tony Russell
I just wanted to thank Discover Africa and Karl Svendsen - the safari was great - we saw many more animals than expected including cheetah, leopard, many lions and even a three-day old elephant calf. Additionally, we had our own hippo…
Margaret Dean
Planning the trip was managed extremely well especially since travel was at a busy time of year and not much notice was given. All communication was by email, and was responded to promptly and efficiently. Different options were provided…
Suzanne McKeen