Affordable Okavango Delta Safari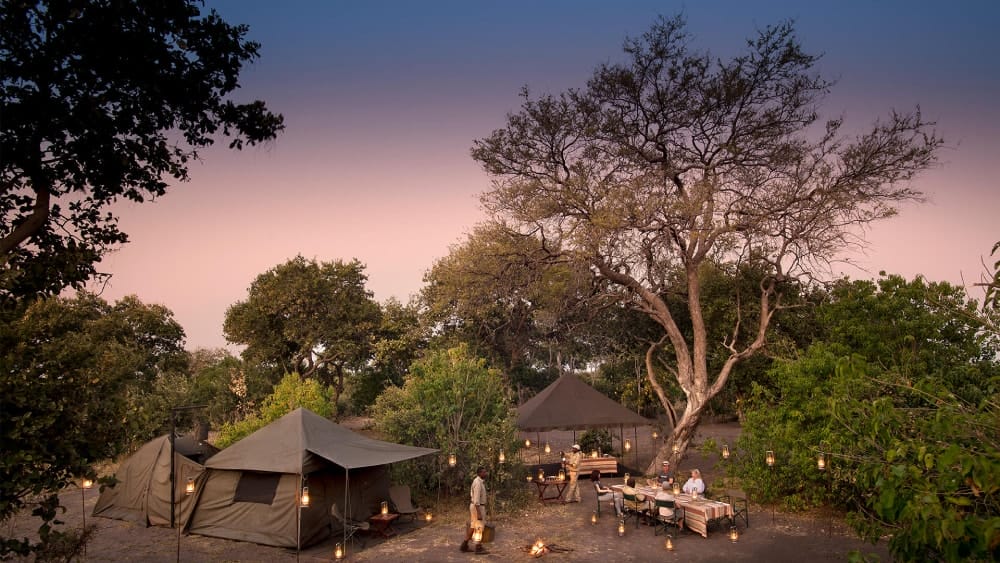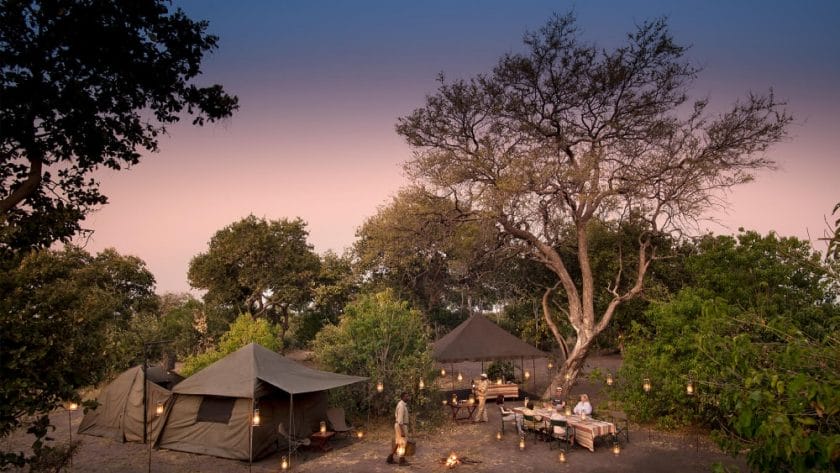 Between the self-drive camping and ultra-luxury lodges, there are two main routes for a more affordable Okavango holiday. The first is to find a 'mobile safari' operator – a mid-range adventure package that suits your budget. 'Mobile safaris' are essentially organised, guided camping trips and range from group budget 'pitch your own tent' tours all the way up to full service luxury. Somewhere in the middle you'll find an affordable, comfortable option, usually heading into Moremi Game Reserve and sometimes, Chief's Island. Often the tours involve mekoro or perhaps some walking, and a willingness for adventure is generally required. The other main option is to seek out a mid-range tented camp; there are a handful of these scattered throughout the Delta. Most, however, lie on the Delta's forested fringes, while the central Okavango lodges tend to be more exclusive.
Highlights
Mobile safaris can be land or water-based, however, multi day mokoro trips are one of the Delta's top attractions. Although boats and mekoro aren't the best for spotting wildlife, exploring the Okavango's stunning waterways is a unique experience that you'll never forget. Depending on the tour you may camp wild on small islands or sleep more comfortably in fixed, pre-made tents. It's often also possible to explore some areas on foot, so there's the chance to combine a mokoro adventure with a short walking safari too. For boating and mokoro safaris it's important to visit during flood season, which runs, more or less, from mid-April to late August. Camps and lodges that are able to offer boat excursions from their doorsteps tend to be more high-end and set their rates accordingly.
Travel Tips
Most lodges and mobile safaris are quoted as all-inclusive packages, with mid-range options ranging from around $300 to $600 a day. Be sure to check what is and isn't included – flight transfers and 'extra' activities can very quickly drive up the cost. Note that off season rates are usually much lower than normal, with both mid and high-end lodges knocking as much 50% off. January to March are considered the main low season months, so visit during this period for the best discounts and deals. The downside, of course, is the real threat of rain, and the low flood levels which hamper water-based activities. For the best balance between good weather and lower prices, try the late April to May shoulder season for mokoro safaris, and November to early December for wildlife viewing.